Retreat Yourself
Appropriately nicknamed the "River City," Richmond is a great destination for the outdoor adventurer. But even if you prefer a more indoor itinerary, you're in good hands. From healthy eating establishments, to boutique fitness studios, to getting your steps in as you explore the latest exhibit at the Virginia Museum of Fine Arts, Richmond offers amazing options for a well-rounded wellness experience. Here is a balanced, 80/20 itinerary for a few days in Virginia's capital.
Day 1
Drinks on the Quirk Hotel Rooftop
Start your stay at the Quirk Hotel. 360 degree scenic views offer the perfect initial look of Richmond's skyline. On a clear evening, you can see all the way from downtown to Scott's Addition, the city's hip neighborhood peppered with restaurants, breweries, arcade bars and even a bowling alley. The Quirk opened in 2015 in a historical landmark building, and its unique character draws locals and tourists of all ages. During the warmer months, you can find quite the crowd at the rooftop bar, so I suggest you come early. From clean, craft cocktails, to a wonderful wine selection, you are sure to find something to quench your thirst. If hunger strikes, snack on a small plate of marinated olives to tide you over until dinner. If weather prevents you from enjoying the open air, head to the chic lobby bar instead.
Dinner at Stella's
When Richmond's rustic Greek restaurant Stella's opened a new location in the West End, it became quite the hotspot, and its popularity has only grown. A Mediterranean menu offers the best of both worlds; you can find fresh and healthy food alongside hearty and filling fare. A reservation is highly recommended, especially during the weekend. Walk-ins are more likely to be accepted during the work week, and even if there isn't a small table available, the restaurant has a large family-style setting that is less intimate, but still a pleasant experience. If you are trying to keep it light, the meze platters are enough to satisfy and satiate you. The grilled octopus paired with some dolmades or hummus makes for an amazing meal. There are also soups and salads; Enjoy the Black Kale or Cypriot salads as your entree, or share as a starter. For a larger dish that will still have you walking out comfortably (i.e. not overly full), opt for the pan seared salmon or even the whole fish.
Day 2
Early Morning Fitness Class
There are a plethora of options for early morning movement, so take your pick based on your preference. From barre, yoga, and pilates to higher intensity options like Orange Theory and F45, Richmond's boutique studio scene is perfect for fitness lovers. Looking for a low-impact yet challenging full-body workout? I may be biased (because I teach there), but barReVA offers barre classes suitable for all levels. Attend an early morning class and leave stronger than when you walked in to start your day in the best way.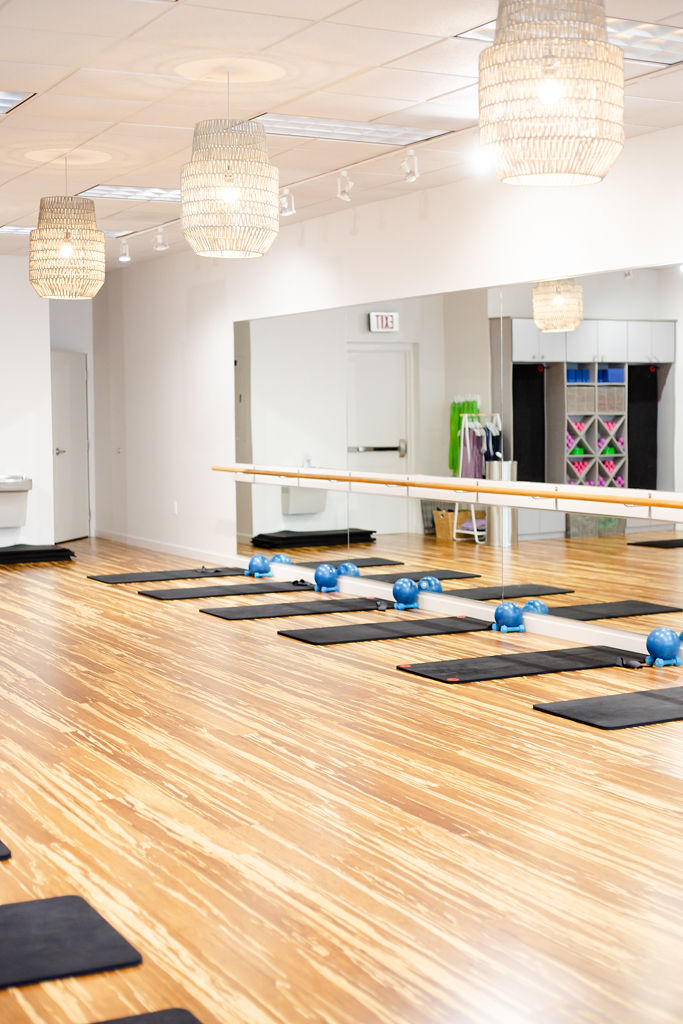 Coffee Walk and Breakfast in the Fan
In 2020, Richmond's historical Fan district was voted the South's second best neighborhood by Southern Living. Given that is where we live, my husband reminds me of this often. It encompasses 228 acres and consists of early 20th century row houses, restaurants, bars, cafes, and mom-and-pop markets. It's the perfect place to go for a walk, hitting up some local businesses along the way. Start out at Black Hand Coffee Company for an almond milk latte or its famous dirty chai. Drink it on the go while you make the short five minute stroll to North End Juice Co. for a smoothie, bowl, or burrito. There isn't an inside seating option, and outdoor tables are limited, but you can always take your morning meal to the park space right outside the Virginia Museum of Fine Arts, where you can people-watch while you eat.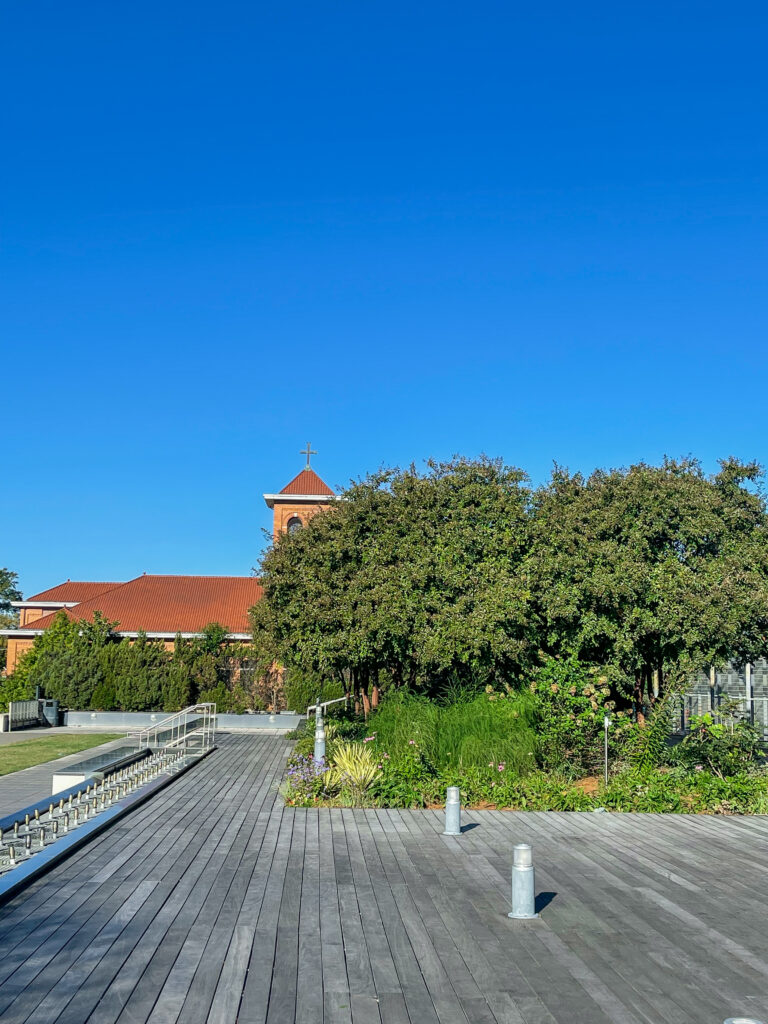 After breakfast, head south for about twenty minutes, and you will arrive at Boketto Wellness, the Fan's own modern apothecary and lifestyle store. There you will find clean beauty products, body care, snacks, mixers and elixirs. It also offers services to support your holistic health, from massage to facials, to acupuncture and astrology.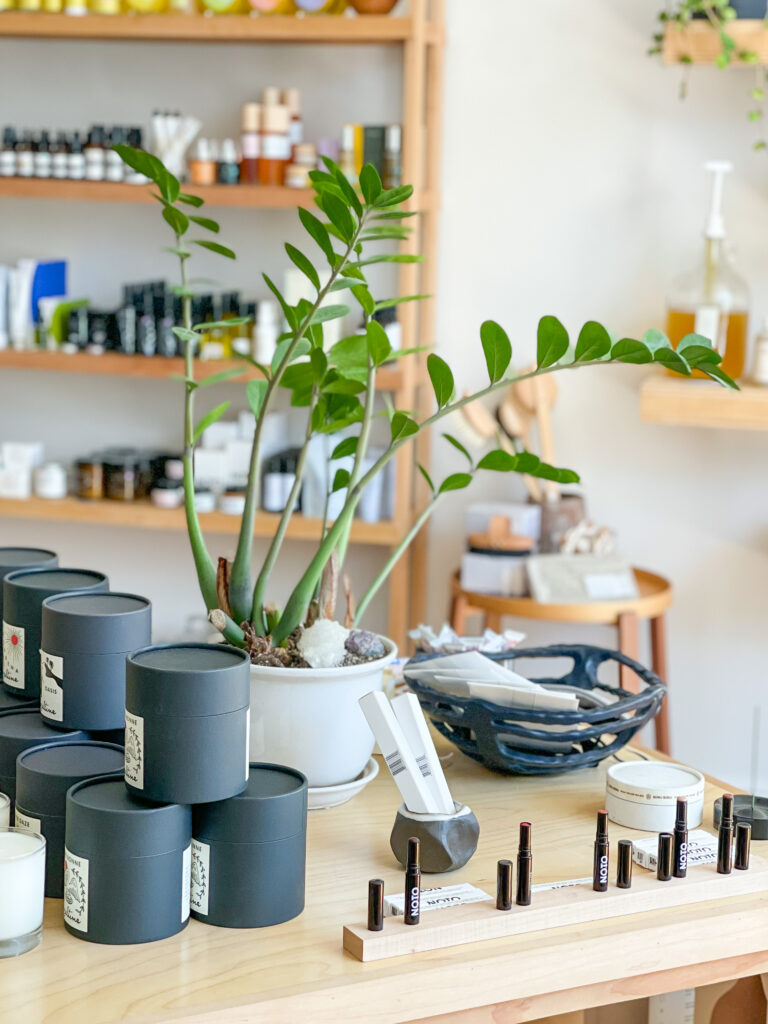 Refuel with a plant-based bowl at Goatocado
Refuel for your afternoon at Goatocado. You can trace the community's conscious kitchen back to its humble roots as a food cart. It was known for its quinoa, avocado, and goat cheese (hence the name), and has since evolved into a brick-and-mortar restaurant nestled on Main Street. Not only are the ingredients fresh and healthy, but also sustainably sourced as to align with its environmentally supportive values. Whether you choose a wrap or a bowl, you select your base across a variety of flavors, ranging from Mediterranean to more of an Asian flare. You can also tailor the add-ons, resulting in a completely plant-based bowl, to one with organic chicken if you need the additional protein. Enjoy your meal by the fireplaces on Goatocado's covered front deck.
Select your own adventure at Richmond's natural playground
Weather permitting, you can spend an entire afternoon in the James River Park. With over 22 miles of trails to either hike or bike, you can easily get your exercise in. Difficulty ranges from easy to advanced. For a more challenging option, hike the full loop from the Buttermilk to the North Bank (about 6.2 miles). For more of a leisurely, scenic stroll, head to either Belle Isle or Pony Pasture and walk along the water, where you are likely to see sunbathing locals on a hot summer (or unseasonably warm spring) day. If paddle sports are more your thing, Riverside Outfitters offers guided tours for kayaking, canoeing, or white water rafting. The James River offers it all.
Drink and Dine in Historical Church Hill
Your second evening should be spent in Richmond's Church Hill historic district, which has a unique, hipster vibe. You will find up-and-coming eateries juxtaposed by 19th century landmarks and cobblestone streets. If you want a more laid-back scene, grab a beer and a bite at Union Market. The restaurant is a step above fast casual with a variety of fresh soups, salads, sandwiches and sides. There is both indoor and outdoor seating available, and its large front porch is the perfect place to perch on a warm evening. Stop at the adjoining market before heading out for a selection of snacks and sundries. If you would rather your evening take an edgier turn, grab a drink at Grisette, where you can find a well-curated wine list and select menu of small plates. For dinner, walk across the street to Alewife. Chef and owner Lee Gregory is a three-time James Beard Foundation Award semifinalist, and serves up an ever-changing menu of Virginia classics with a culinary flare. Oysters are always a good (and healthy) starter; as an entree, may I suggest the Scallops with roasted root vegetables and chard.
Day 3
Find your flow
There is nothing like starting the morning on your yoga mat. From hot power to slow and restorative, there is a studio around Richmond for everyone. My home base is Humble Haven, where owner Suzanne has created a welcoming community. No matter the day, there are multiple class times, so you are sure to find something to fit your schedule. The predominant offering is power vinyasa, and practitioners are led through the sequence in a studio heated to 95-100 degrees.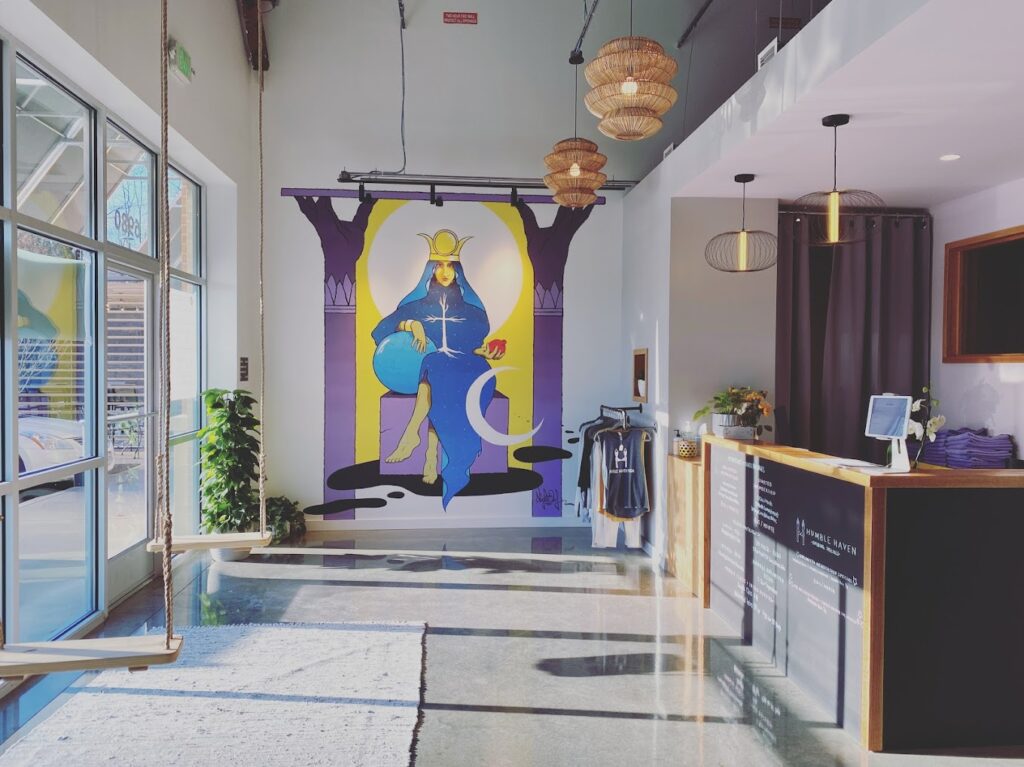 Brunch, walk, and window shop
End your stay in colorful Carytown, which characterizes a long stretch of one of Richmond's main roads. The bohemian area sits just west of the Fan district, and includes vintage boutiques, cafes, bars, restaurants, and record stores. Grab a coffee at Sugar & Twine and window shop along the main stretch. Once you are ready to eat, the Daily Kitchen & Bar is a great place to brunch. It can get quite crowded on a Saturday or Sunday, so reservations are recommended. For something light, go for the granola or avocado toast. There are more filling items as well, from bowls to burgers, so if you have walked up an appetite, you are in luck. Healthy dishes can be found no matter your hunger level. For fast casual, you have a couple of options. Two juice bars bookend Cary Street: walk west to Ellwood Thompson's, Richmond's original organic market. Grab a green juice or smoothie and have a seat in the Beet Cafe. This is also a great place to get something to go for your trek home. If you have a long flight or road trip, pick up a prepared plant-based salad or sandwich. On the east end of Cary Street, you will find Beet Box, which serves acai bowls, smoothies, and toasts of all types. Forgo a fructose-laden smoothie and choose something with healthy fat and protein instead. If you are craving a bowl, see if you can build your own, selecting a base with berries and avocado, and be sure to add nut butter and a protein powder to hold you over for hours.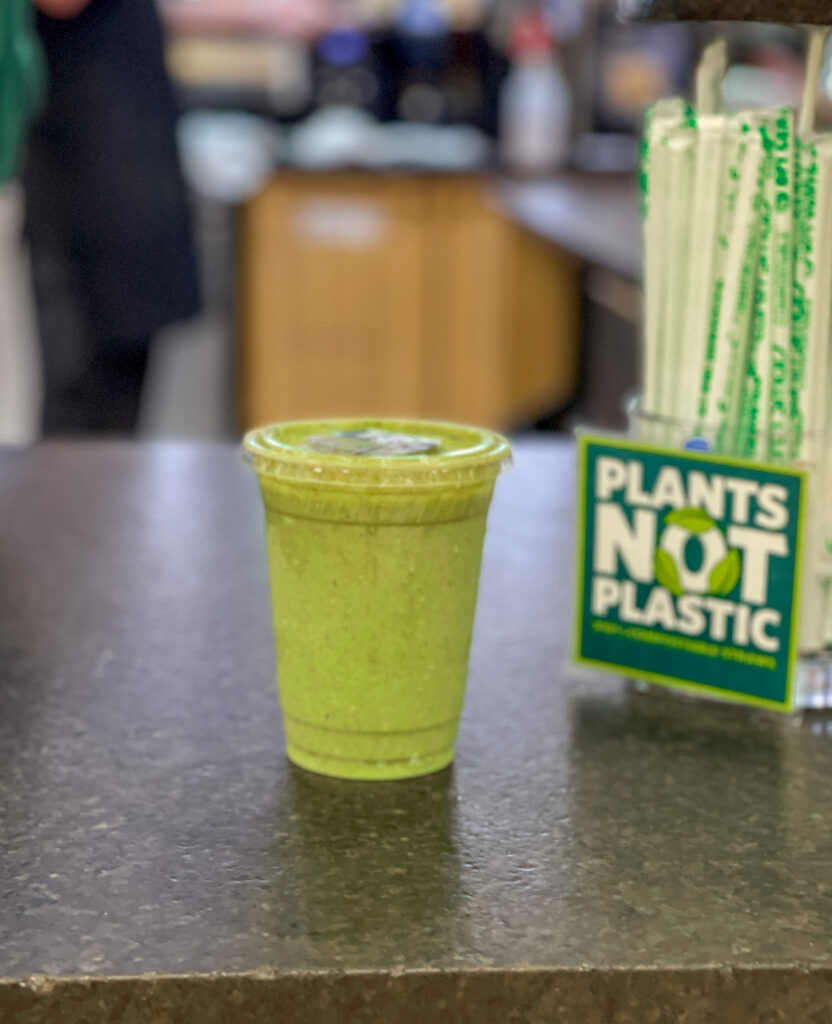 Where to stay
The Quirk Hotel ($$)
The Jefferson ($$$$)
Hilton Richmond Downtown ($$$)
The Graduate ($$)
The Berkeley Hotel ($$-$$$)
Linden Row Inn ($$)