Birthdays – like New Years – are a time of reflection. The reflection tends to be bi-directional. A looking back, while also looking forward, but in a way that you might not do on January 1st. The experience is more individual (unless you share your birthday with someone close to you of course), and it brings time to the forefront. Its fleetingness. Another year older. What are you going to do about it?
This particular birthday was special: my first year as a mom. I remember so clearly in a health coaching session, my client and I were talking about kids. I was kid-less at the time, and she said something about becoming a parent; that having children causes us to shift the focus from ourselves to someone else. We do this in all kinds of relationships mind you, but not like this. At the time, I was very into my "inner work." My father had just passed away, and I had taken a deep dive into my spirituality and "betterment." In other words, a lot of my free time was spent focusing on myself, being a student of life if you will, so a shift away from that didn't sound appealing. I will remain in my selfishness thank you very much. In the past year since my son was born, I see what she meant. He came at the right time, and I am grateful every day for a reason to focus on someone else.
My son's first birthday is also coming up, and I have been feeling this desire to return to those things that brought me so much joy before he came along. I have these days that I describe as "flowy" when my husband asks how my day was. They are so few and far between, so I am setting an intention to change that. Have them more often. These instances also fall into the category of what I call "ideal days." When I first started working with my life coach, she had me do an "ideal day reflection." As a general guideline, I couldn't imagine myself on a beach somewhere, it had to be a random Wednesday. How did my day unfold when I felt most fulfilled and in the flow? What I am doing has evolved over the years, but the feeling remains the same. Flow, fulfillment, presence, purpose. My birthday marked one of those days for a Saturday (recap below). A common thread is not feeling distracted by social media, email, and others' agendas. I think if we all went inward with the intention of having more days like this, we would all be healthier and happier humans. I fully understand not everyone's circumstances allow for ideal days to occur regularly, but sometimes five minutes is all you need to get into alignment.
What came up for me in my reflection, is that when life gets busy, my love of writing is the first to go. Who has time to sit down and crank out a blog post when there is laundry to be done, meals to be made, errands to run? But it is why I am sitting here typing these words. To create, find flow, and make time for something that brings me joy is my responsibility, and mine alone. I got out of bed a little earlier this morning and am making it happen. Happiness is a choice that can be summed up by small habits. I will leave it at that.
Now for a birthday recap!
I started the day in one of my favorite ways: up before everyone else, hot bulletproof coffee in hand, gratitude journaling outside. I told myself this is the year I want to get my strongest, so I did a 20 minute strength workout as well. Whenever I do a strength workout, I like to start with at least 5 minutes on my rebounder trampoline to get my heart rate up. Plus it is so fun!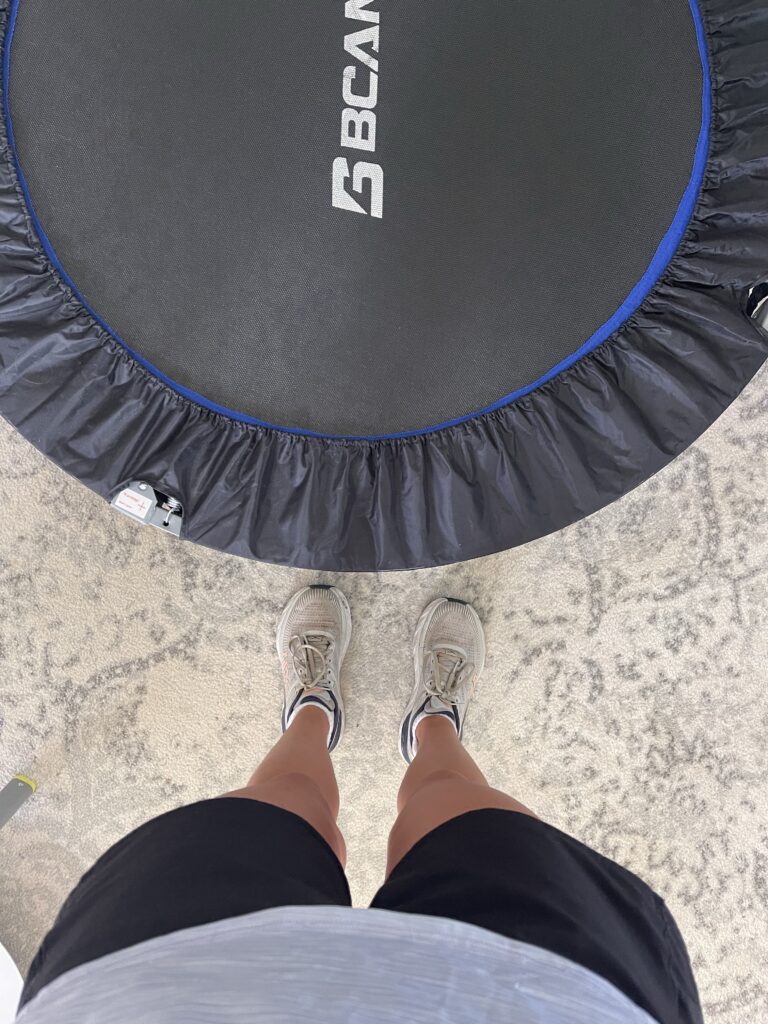 When my husband asked what I wanted to do for my birthday, a couple of activities came to mind: hike in the woods, and hang out by the pool. It's a bit challenging to hike our favorite trail with Mason in tow, but Pony Pasture has a flat trail that winds right by the river. It was perfect! We walked for about an hour before calling it quits.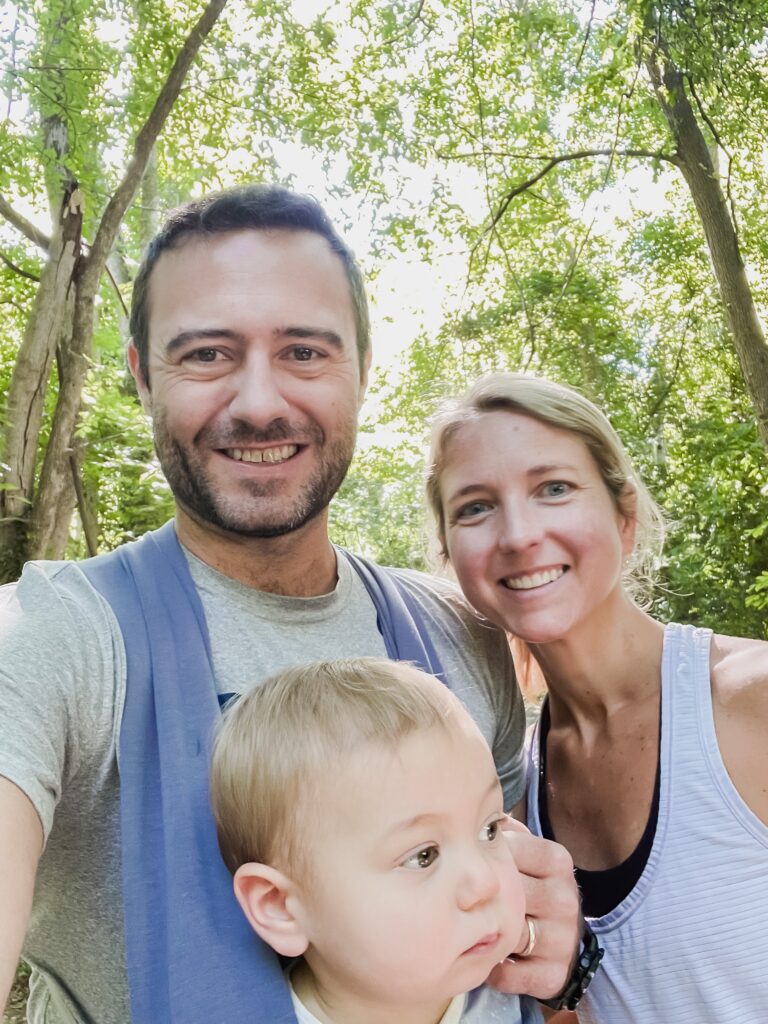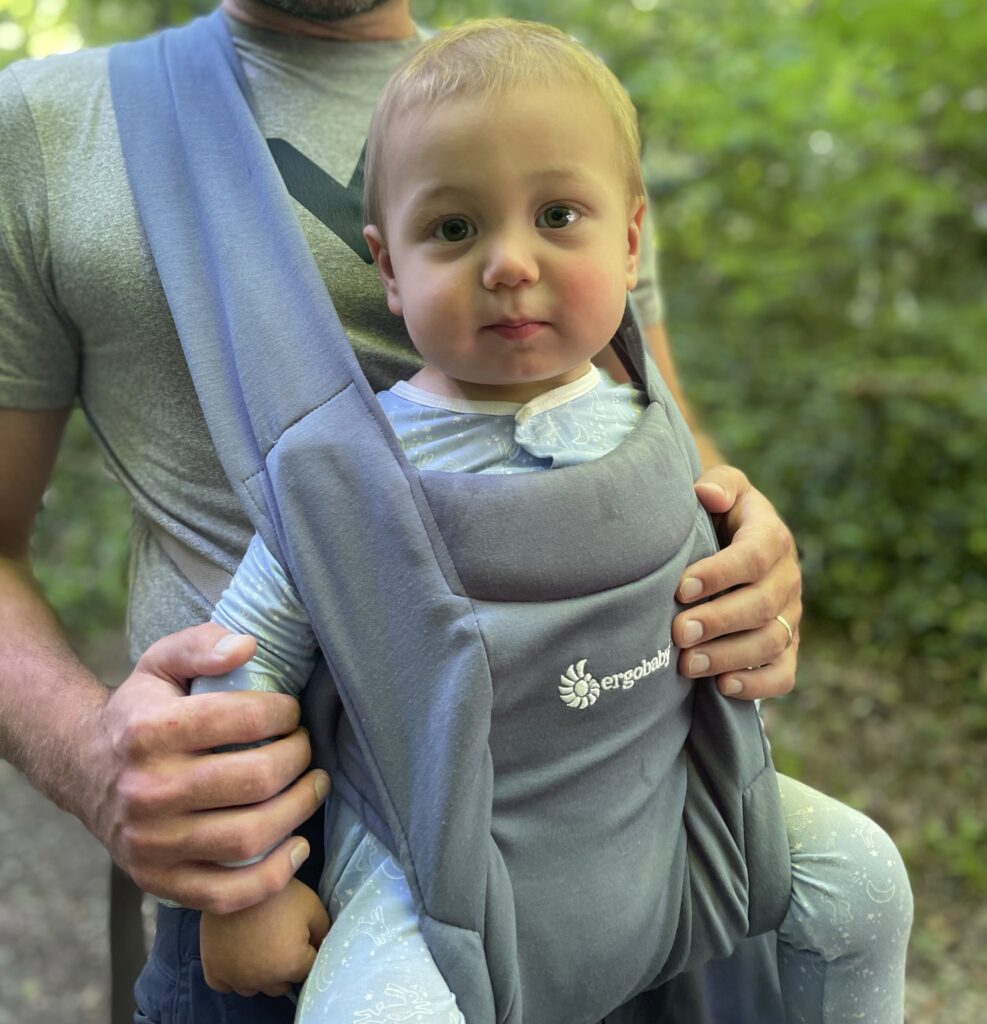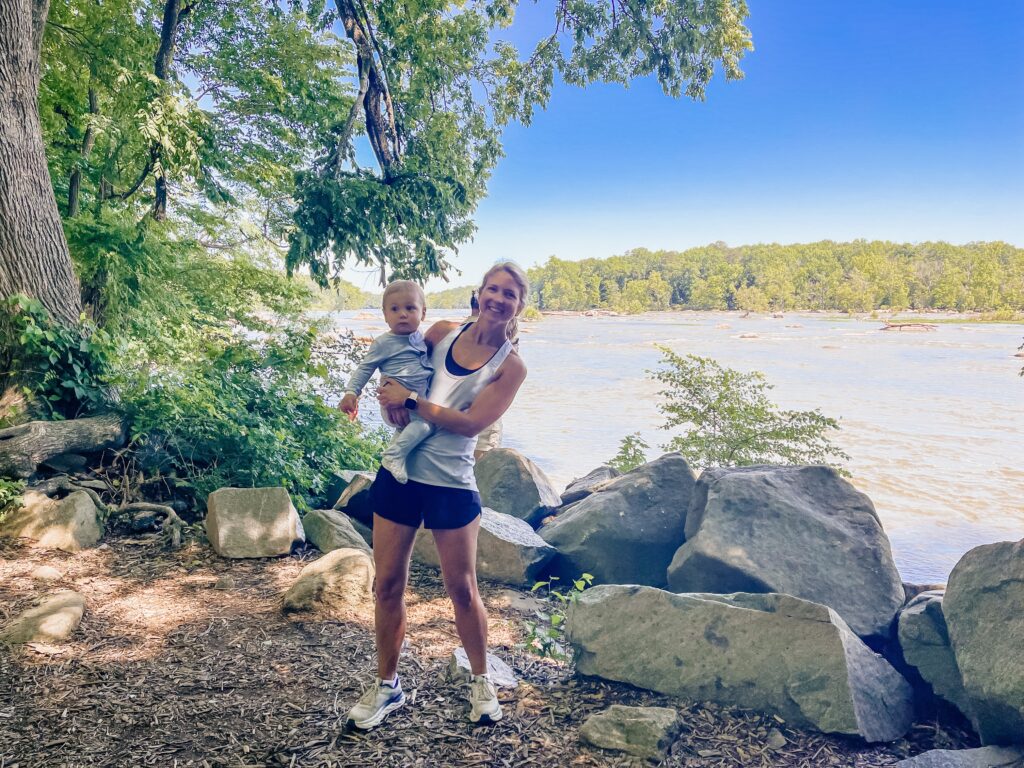 We came home to a smoothie bowl breakfast (topped with Gratisfied Granola Clusters of course).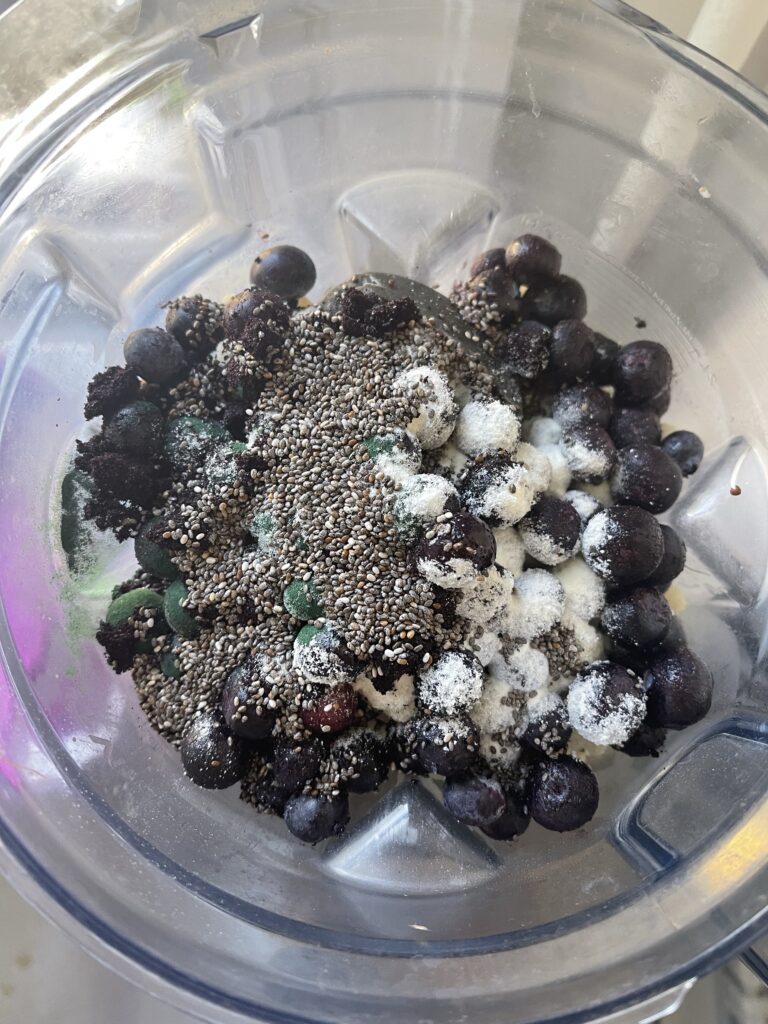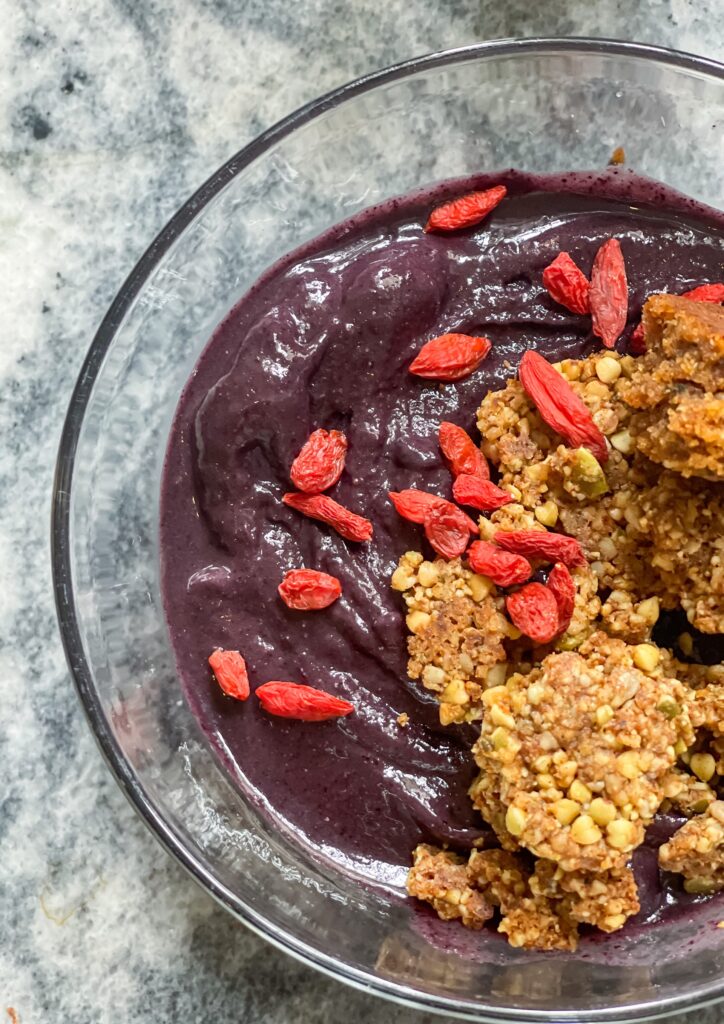 PS: I have shared this on Instagram before, but if you want to ensure the perfect smoothie bowl consistency, put all ingredients in your blender an hour before eating. The frozen ingredients naturally thaw slightly, and no liquid is needed! Simply use the tamper until smooth and creamy. I did this before we left for our nature walk, and it was easy to blend upon our return. I make mine with kale, frozen banana, frozen cauliflower, frozen berries, collagen, chia seeds, and spirulina.
We spent the rest of the morning relaxing and reading, and then it was time to head to the pool. There were birthday balloons at the entrance, and they were definitely for a kid's birthday party, but I pretended they were for me.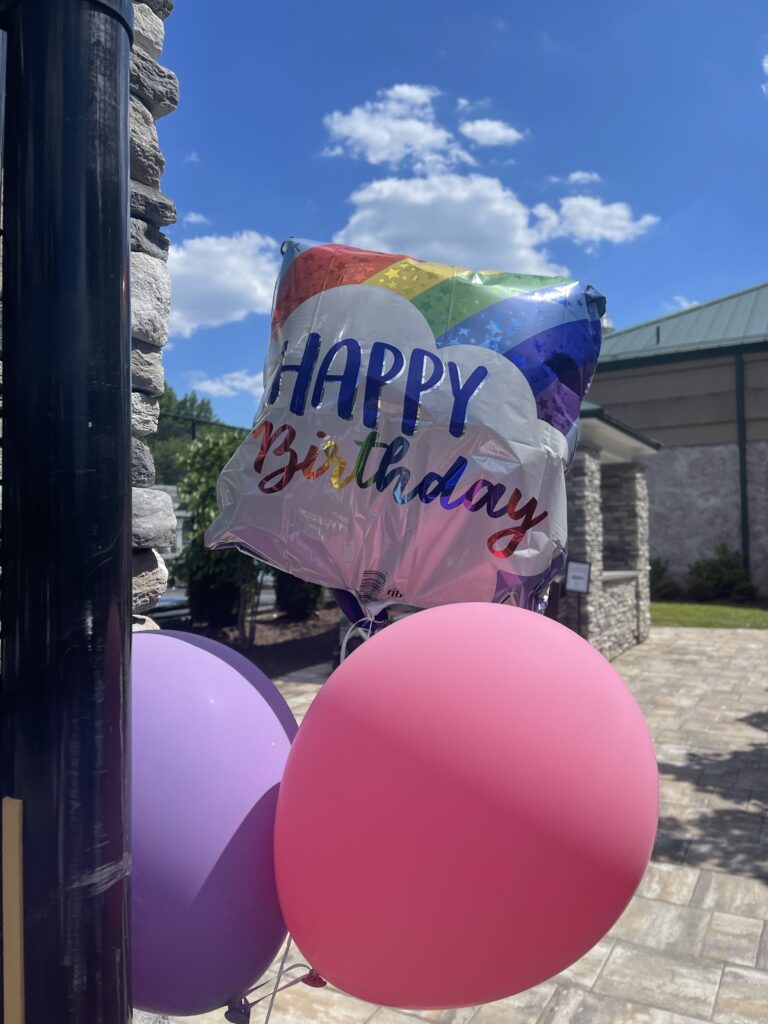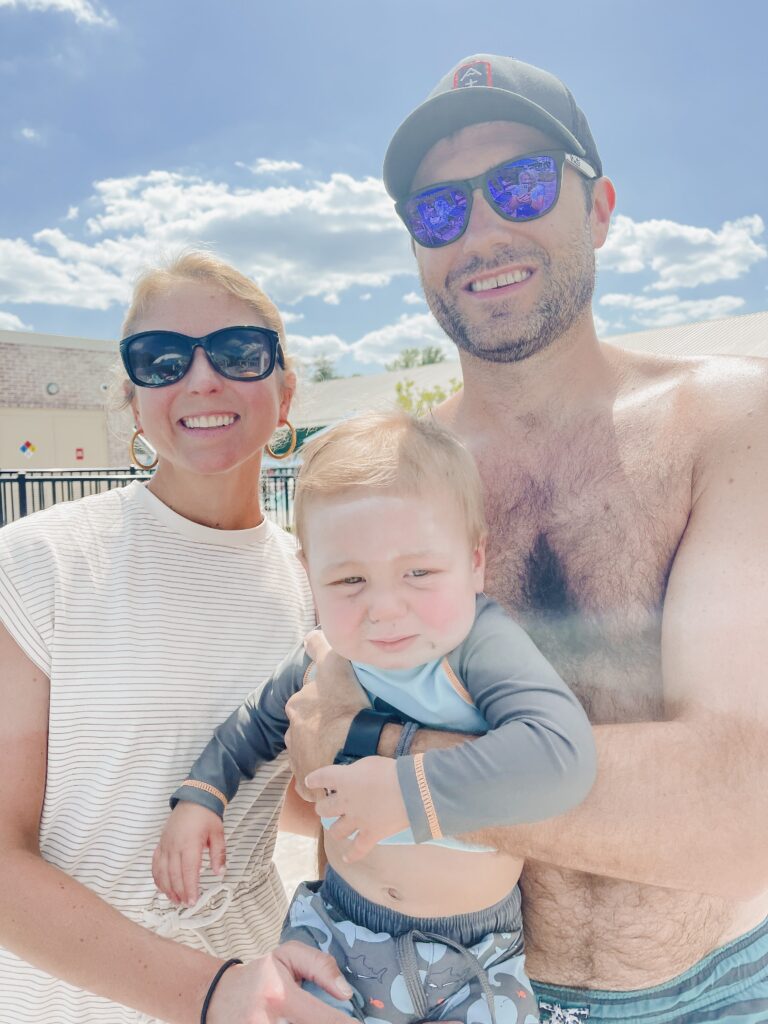 This was also my first time putting jalapeños in my tequila soda, and it was so good! I highly recommend.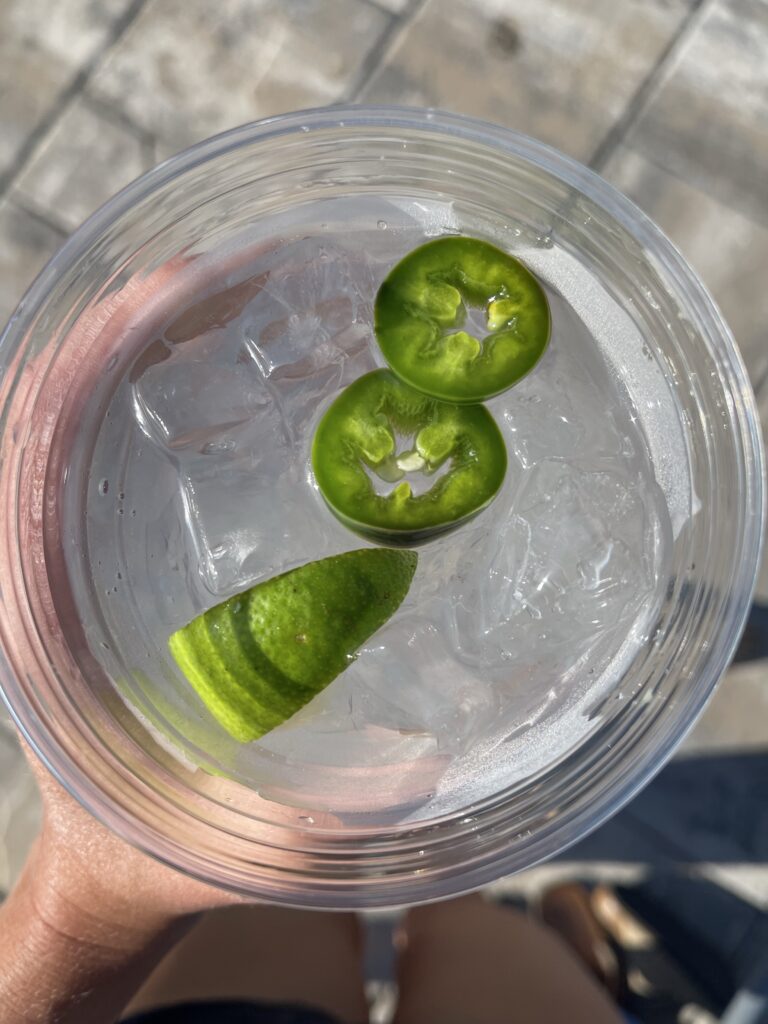 So much fun in the sun!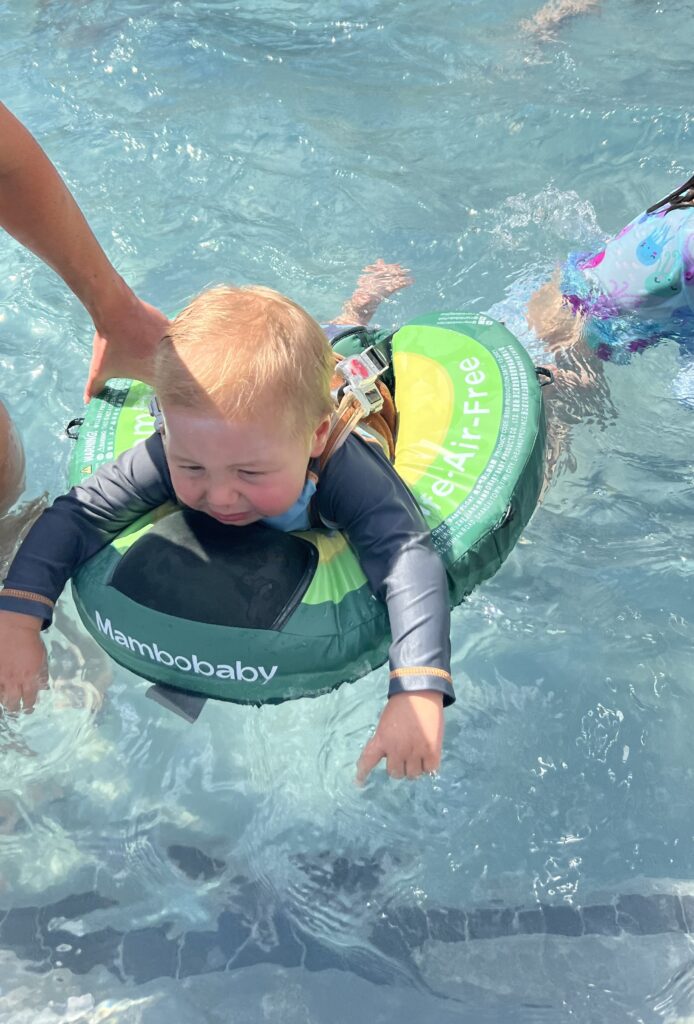 For dinner I fixed a version of my dairy-free lobster mac 'n' cheese, but used roasted cauliflower and zucchini noodles as the base. I will have to share! It is too good not too. Last but not least my favorite part of the day: birthday cake and blowing out the candles. I decided on a peanut butter cheesecake, and it was absolutely delicious. Probably my favorite cake to date!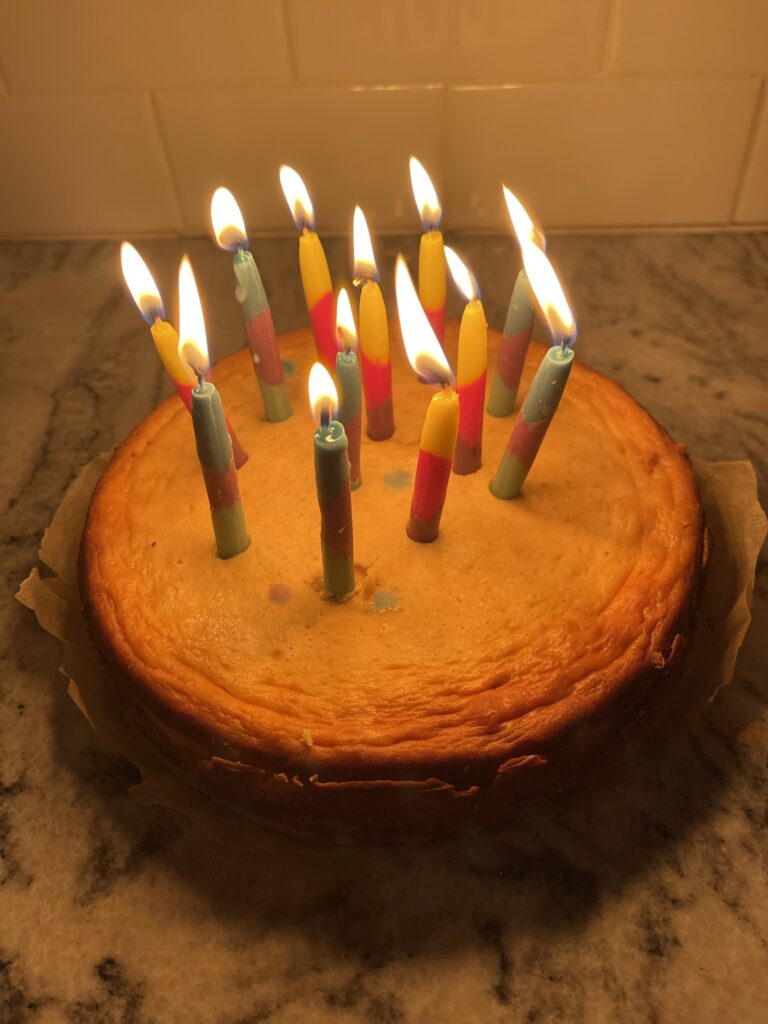 I topped it with Hu Kitchen gems and some of this nut butter because why not?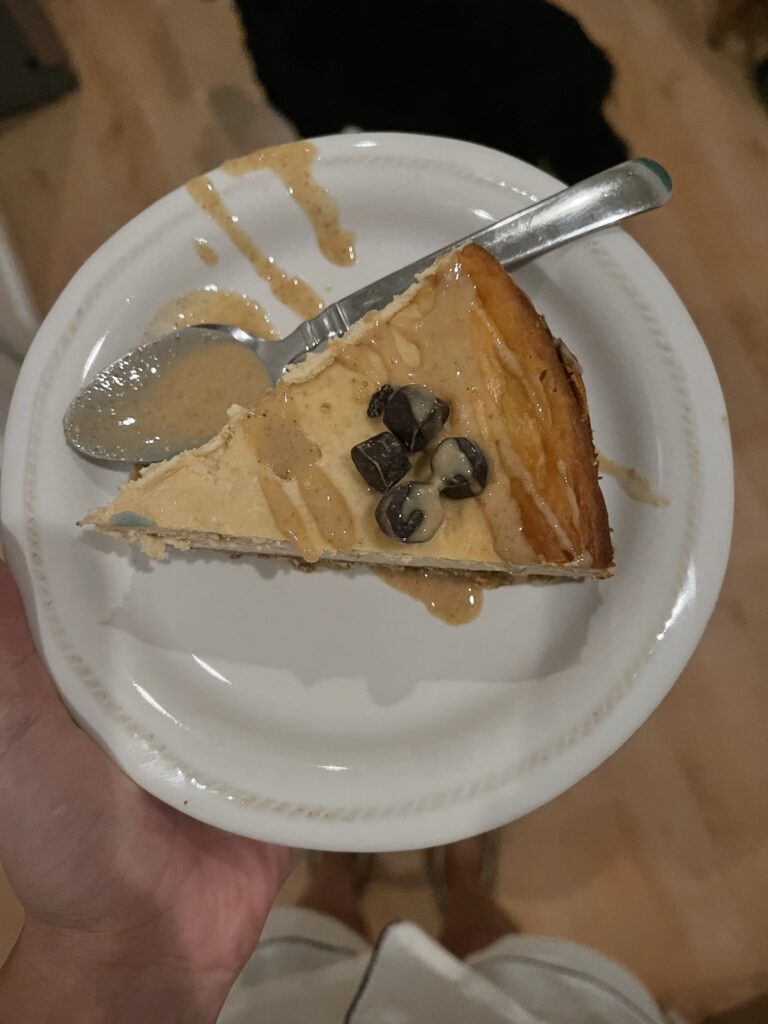 You can find the recipe posted here.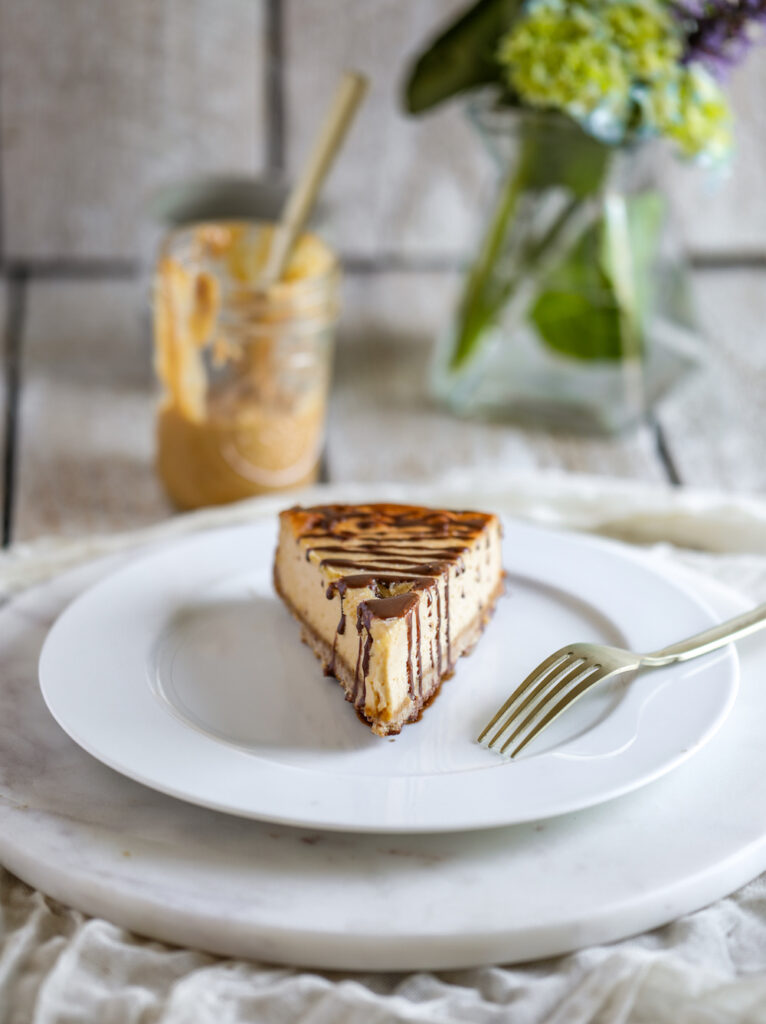 All around, it was a wonderful start to 37!
You Might Also Like: