When it comes to maintaining healthy habits, going on vacation tends to trip people up. With some forethought, planning, and preparation, it can be easier than you might think. Fundamentally, I believe it comes down to your mindset and intentions. Sometimes people want to throw caution (and their wellness) to the wind, live it up for a week, and come back with the goal to "get back on track." I lived this way for years, and it eventually stopped working for me. To swing from the ends of a spectrum, caught in a cycle mentality so to speak, felt more harmful to both my emotional and physical health than if I were to walk a middle way. That isn't to say I don't indulge on vacation (I do!), but there is more balance to my indulgences than in years past. As a result, I have built up a level of self-trust that gives me confidence to take care of myself during vacation while still having fun. Here are eight healthy habits I brought with me on my latest trip to the beach.
Nutrition: packing food, home-cooked meals, and seeking out healthy options.
I have a natural foods company centered around nutritious breakfast and snack options, so these items are almost always already spoken for. I packed enough yogurt, fruit, Granola Clusters, Oat Bars, and pre-baked Empower Bars for the week.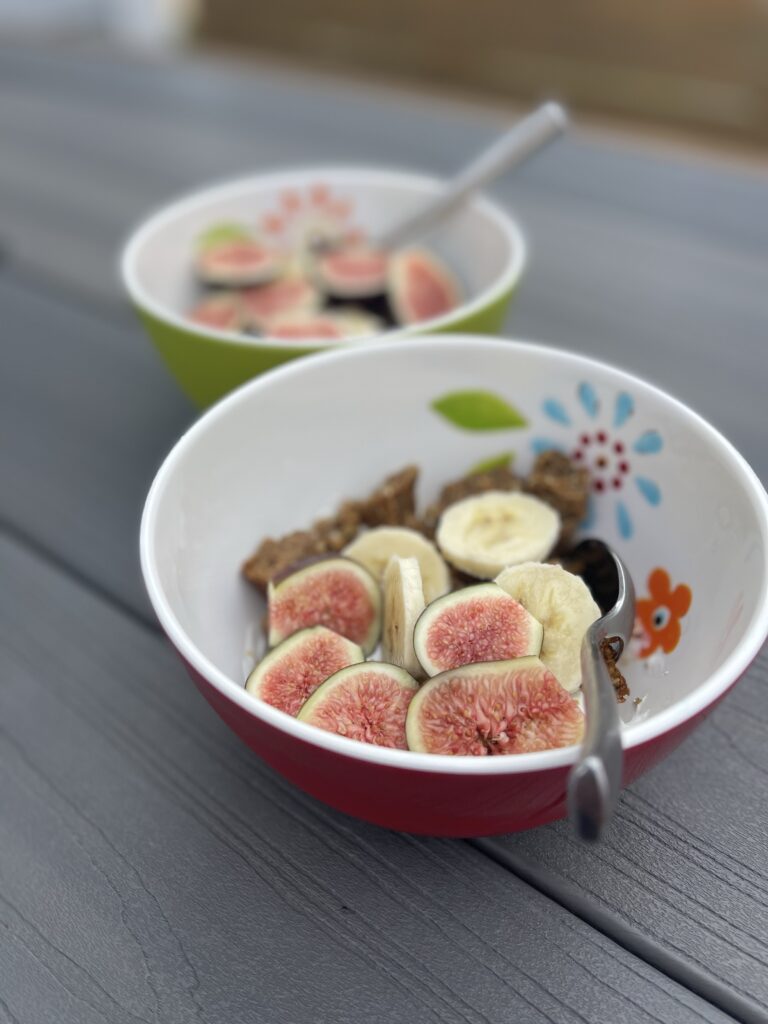 When it came to lunch, I brought Wrawps, hummus, avocado and chicken.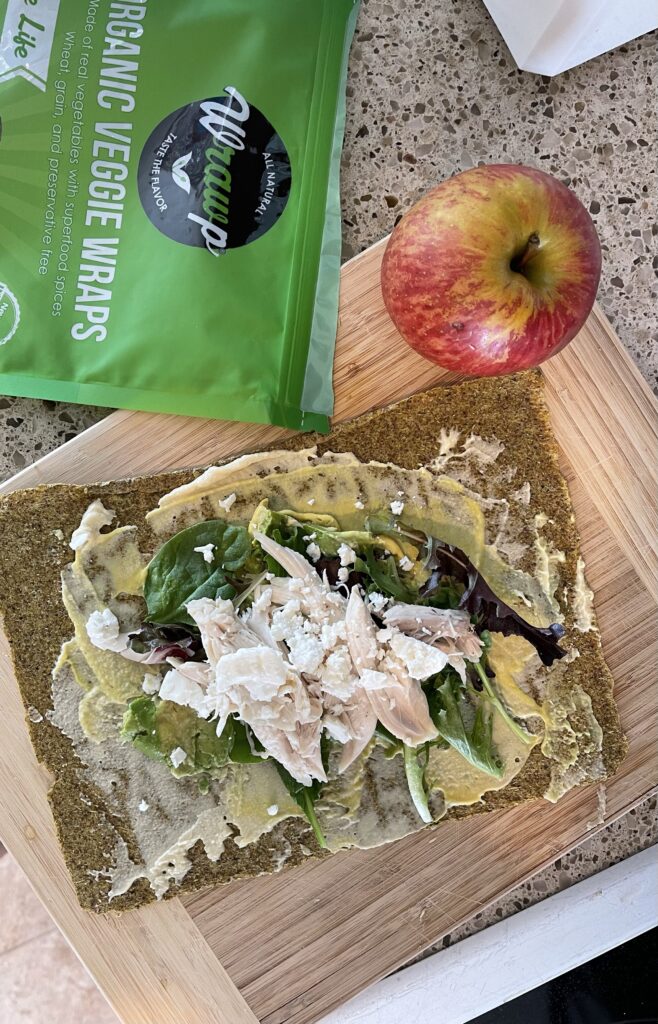 When your destination is only a car ride away, you are at more of an advantage to bring more than you would be able to if you were to fly. Same goes for staying in a house versus a hotel room (see this post for our trip to Miami). We also went grocery shopping a few times while we were there to restock on perishable items. I am also someone who is totally fine with eating the same thing for breakfast and lunch every day, even when away. Some people need more variety when on vacation, and that is OK too. We also have a toddler, so being knee-deep in schedules and routine, there is more predictability to our day. Besides, dinner is when I like to spice things up. Most nights, we did cook, because taking a 14-month old to a crowded restaurant is no picnic. Given that we were at the beach, we made a lot of seafood options with vegetables and salad. It was just what we wanted.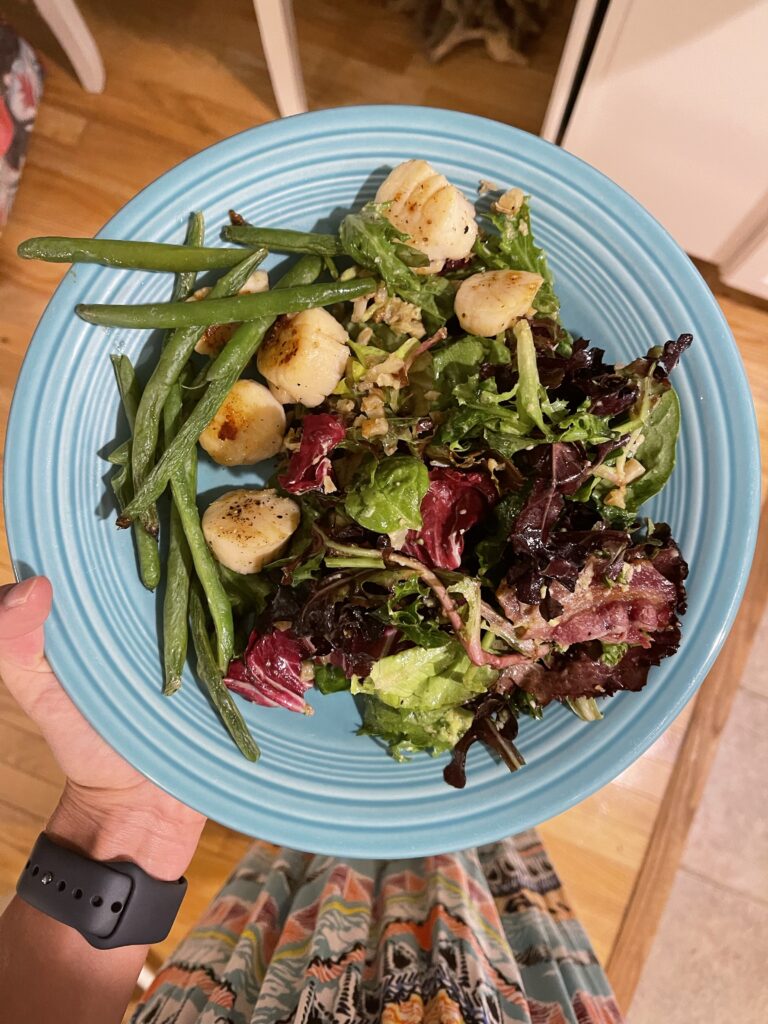 We did eat out a few times, and I firmly believe you can find something nutritious on (almost) every menu. On our way out of town, we stopped at a local juice bar, The Outer Bean Cafe, for smoothies and acai bowls. That is one of my main tips for finding healthy eating establishments while traveling: Google "juice bar/acai bowl/healthy salads near me" and see what comes up!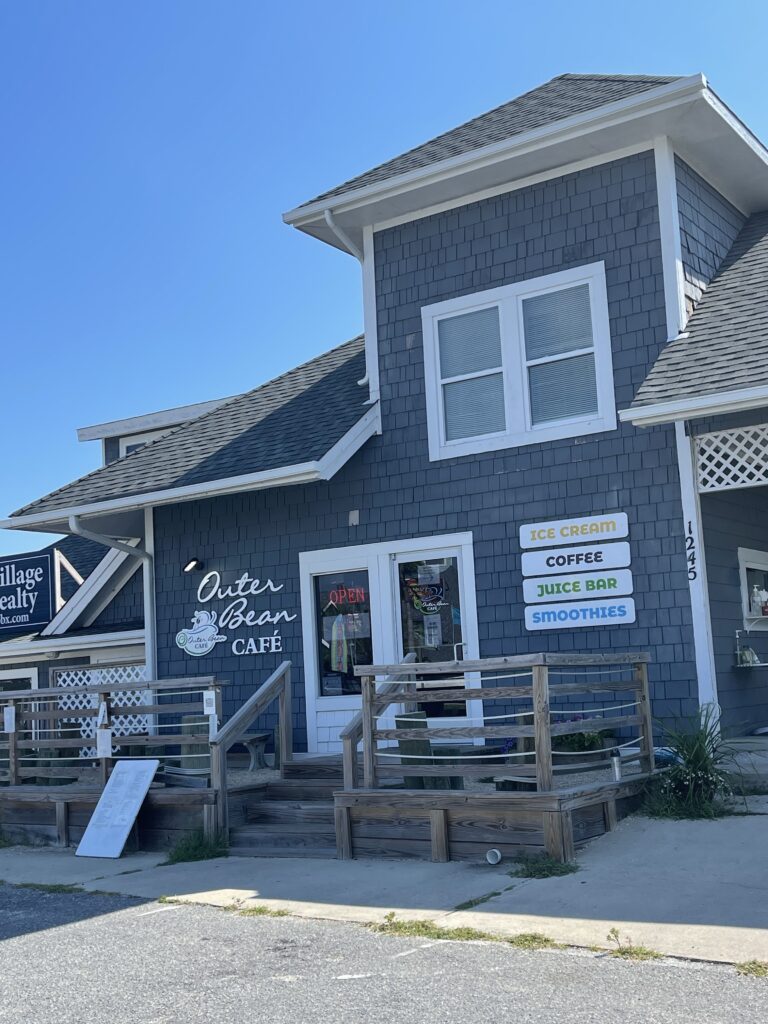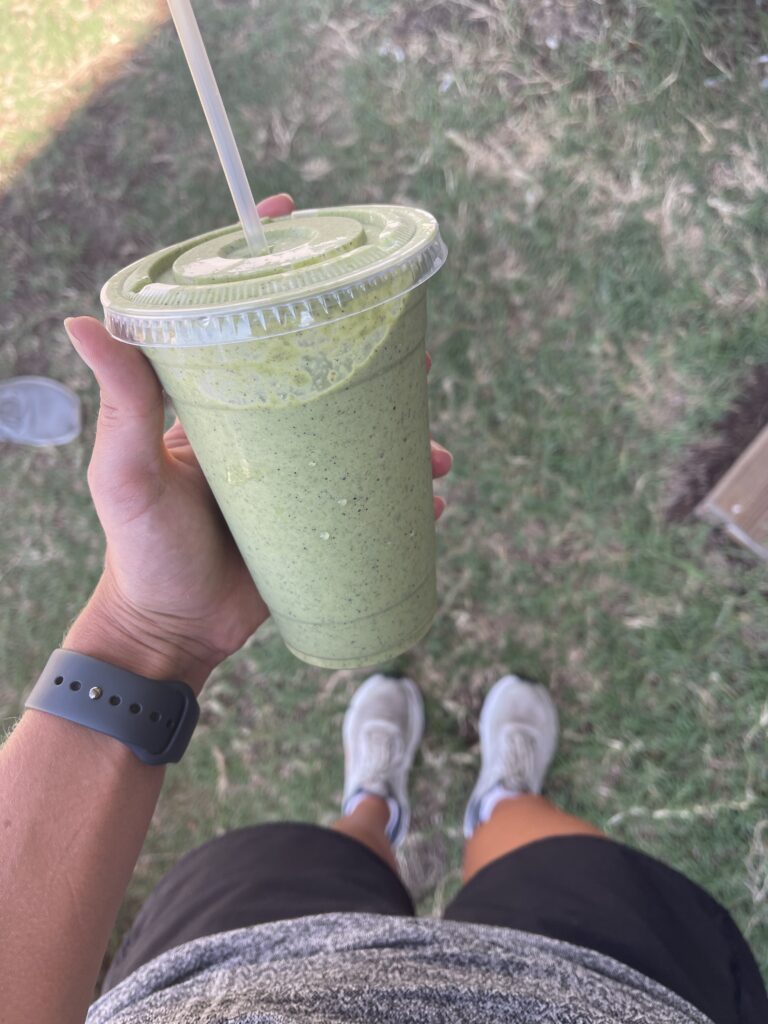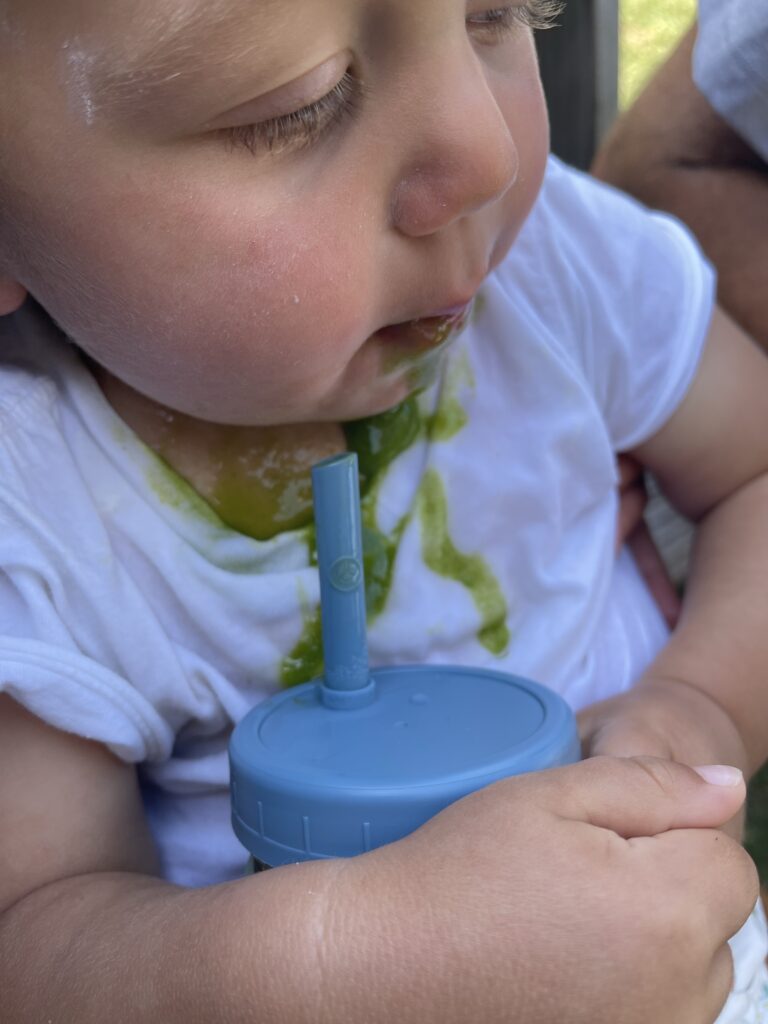 I give myself permission to eat whatever I want.
I will preface this blurb by saying 90% of the time I crave healthy food. Whether cooking at home or eating out, I most often choose starter salads and entrees consisting of fresh seafood, vegetables, and other high quality carbs.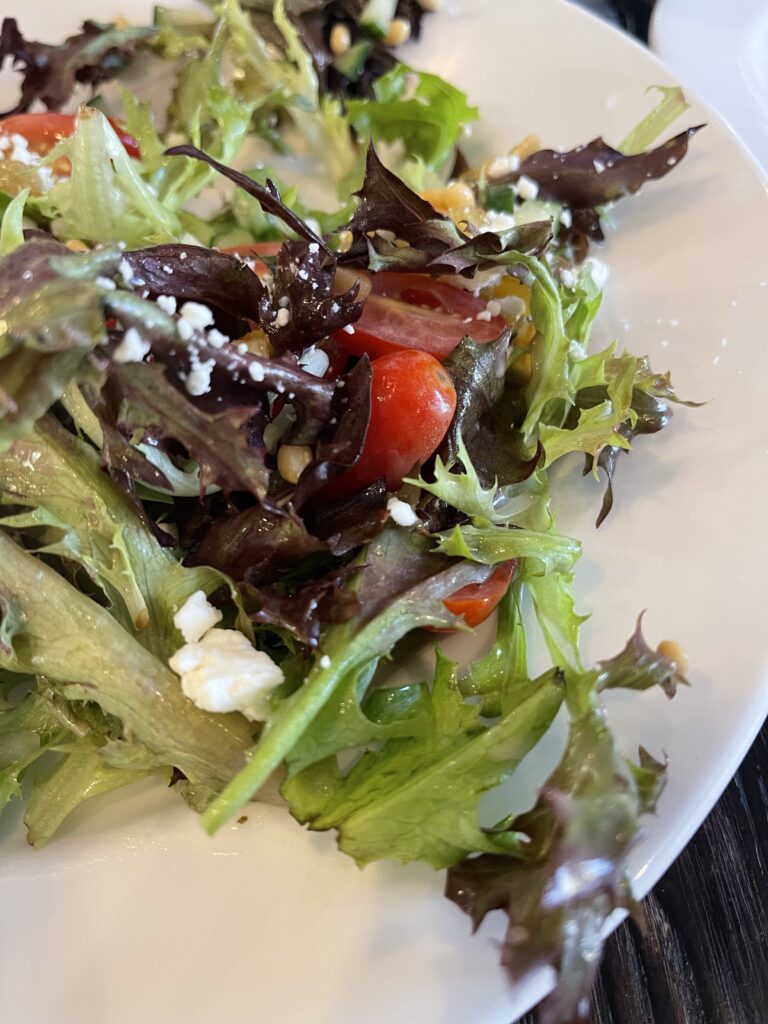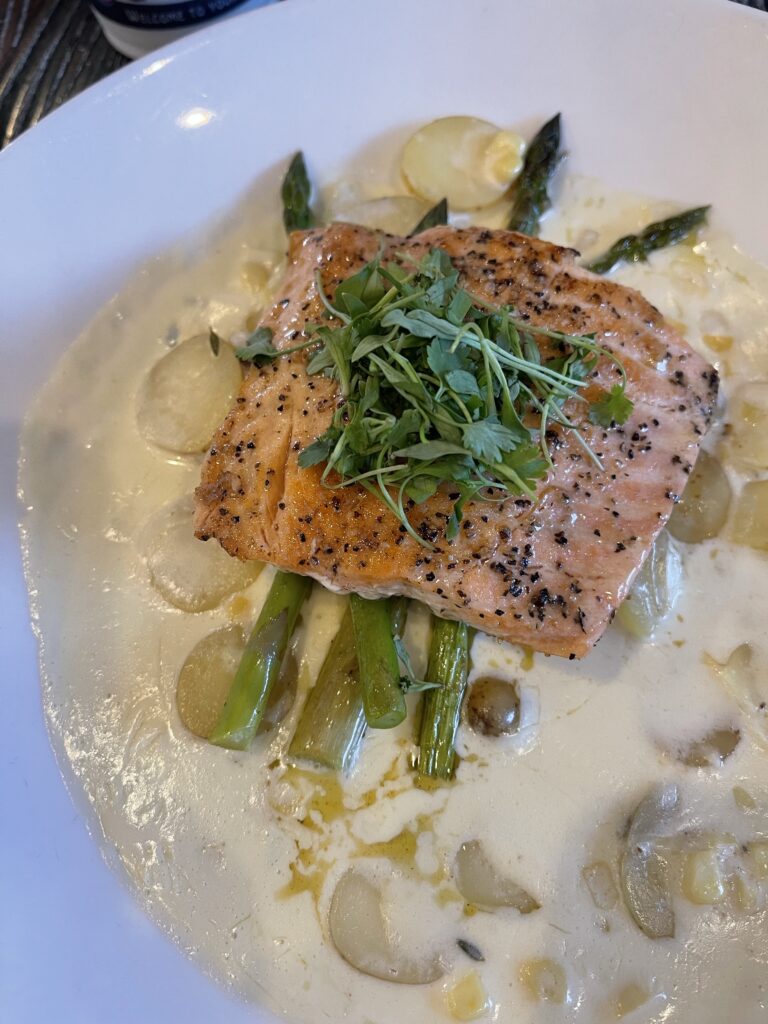 My splurges are more in the dessert, wine, and craft cocktail categories.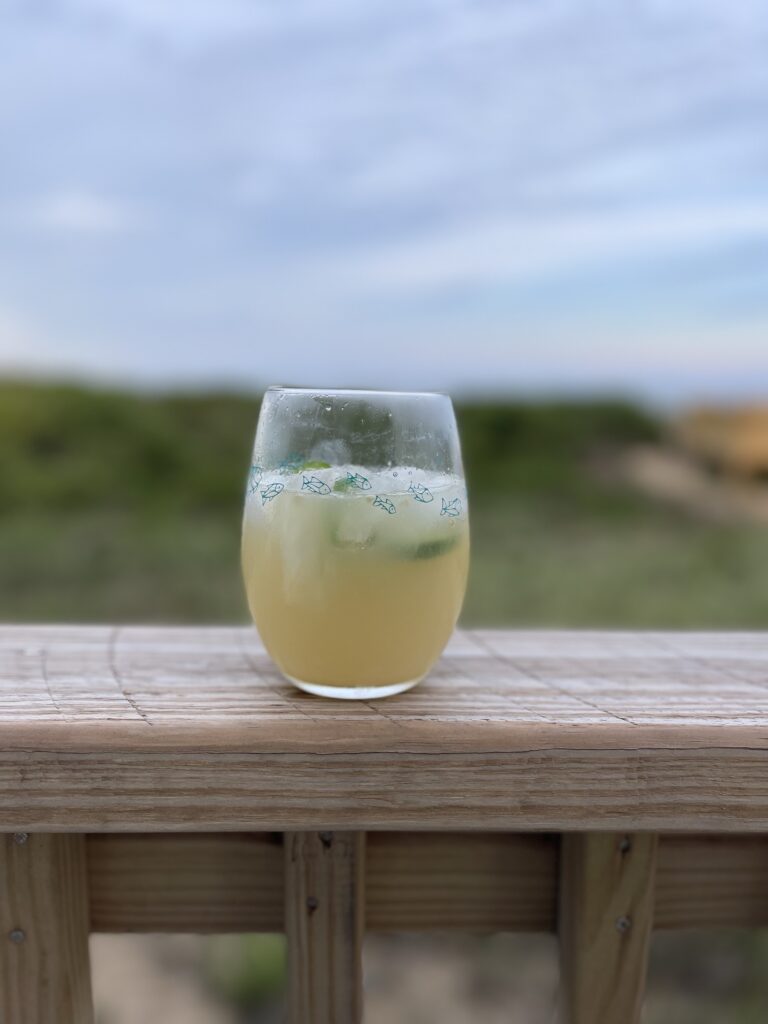 But there are definitely those instances when I want the fried calamari or delicious bites from the bread basket with butter. I will order the pizza and burger if I am craving those foods. The power lies in the permission. I always give myself permission to eat whatever I want, knowing that the majority of the time, what I want serves me nutritionally. And because that anxiety isn't there, I don't go hog wild on the hushpuppies because I might not let myself eat one again. The trust is always there. Speaking of hushpuppies, one night my husband suggested we order them along with some fried mahi bites as an appetizer, and it sounded like a great idea. I ate a couple and was satisfied, and moved happily to my snow crab legs and salad. It was exactly what I wanted, no guilt or food shame included.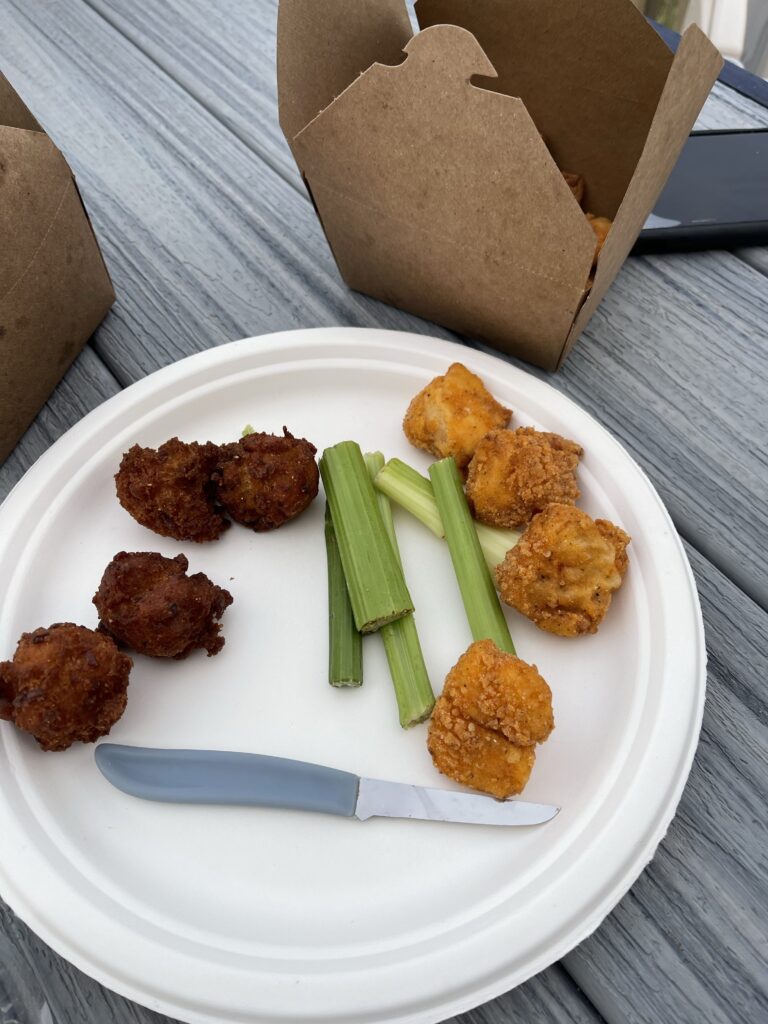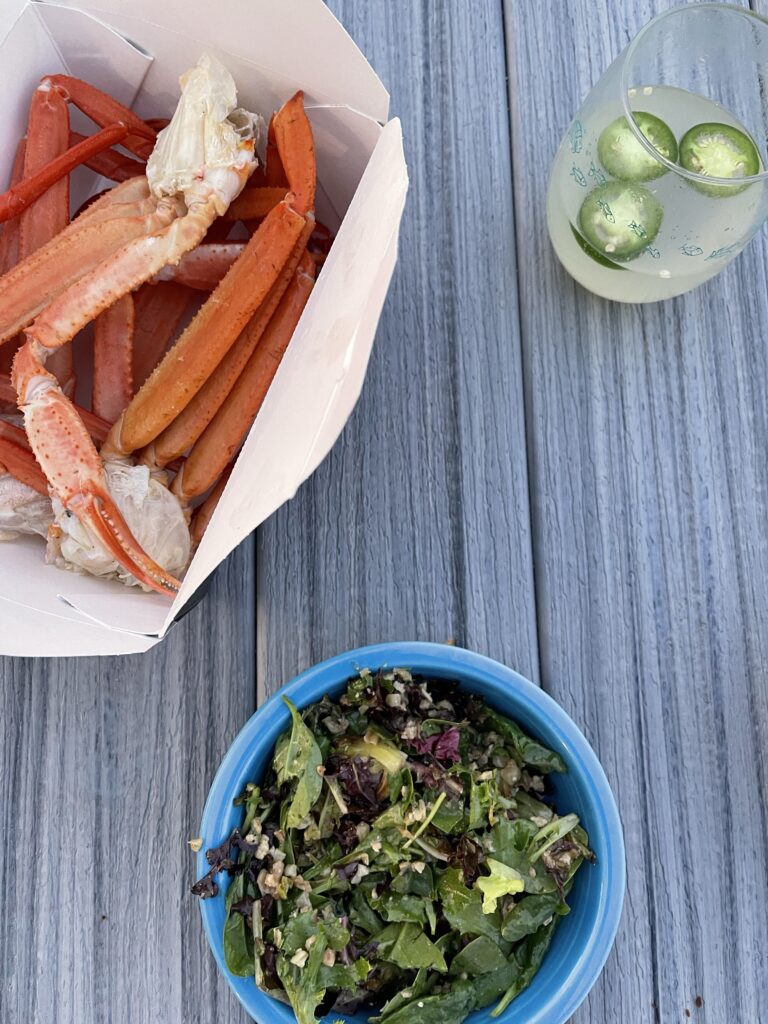 I also enjoyed the most delicious artichoke and crab dip from Dockside 'N Duck Seafood Market, and am determined to recreate it…stay tuned!
I move every day.
It can be difficult to carve out time to exercise while on vacation, especially if you have young kids, but I try to make a point to move every day for at least 20 minutes. Most mornings, we went on an hour long beach walk, and not only do I think walking in the sand is quite the workout, but it was a really nice change of pace. I felt more present and peaceful in my body, and it allowed us to connect as a family.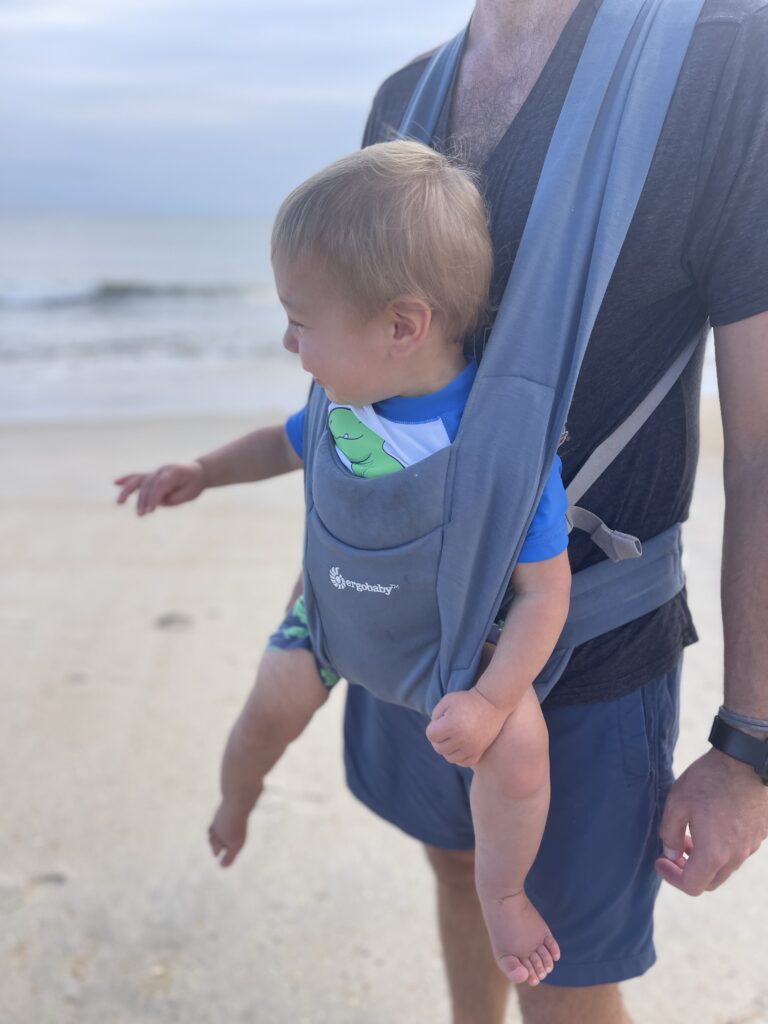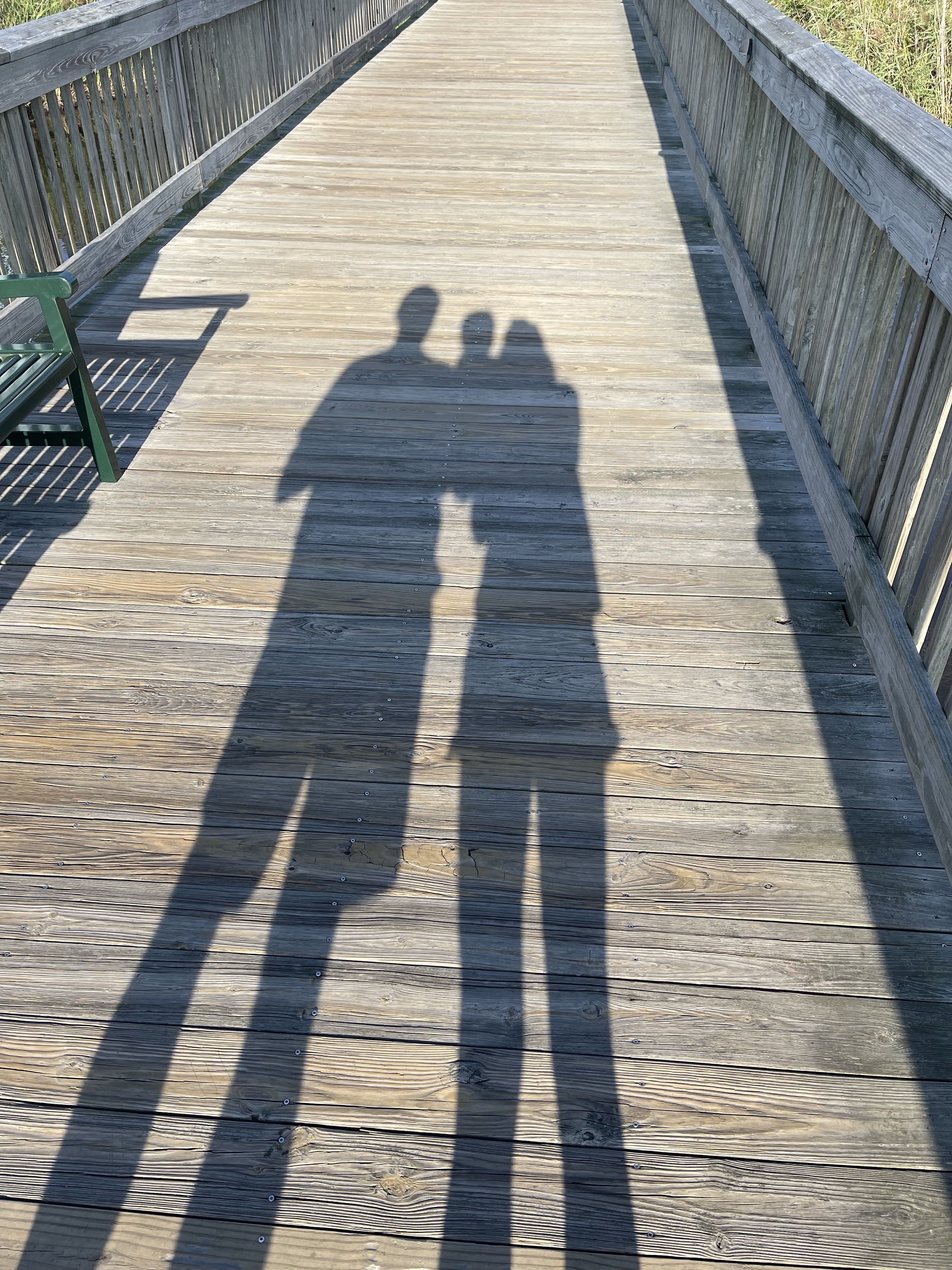 I do always travel with my yoga mat and resistance bands however, which I will admit, sometimes go unused. The first day was a bit rainy, so I did a short mat workout while Mason crawled around (and on top of) me. It did the trick!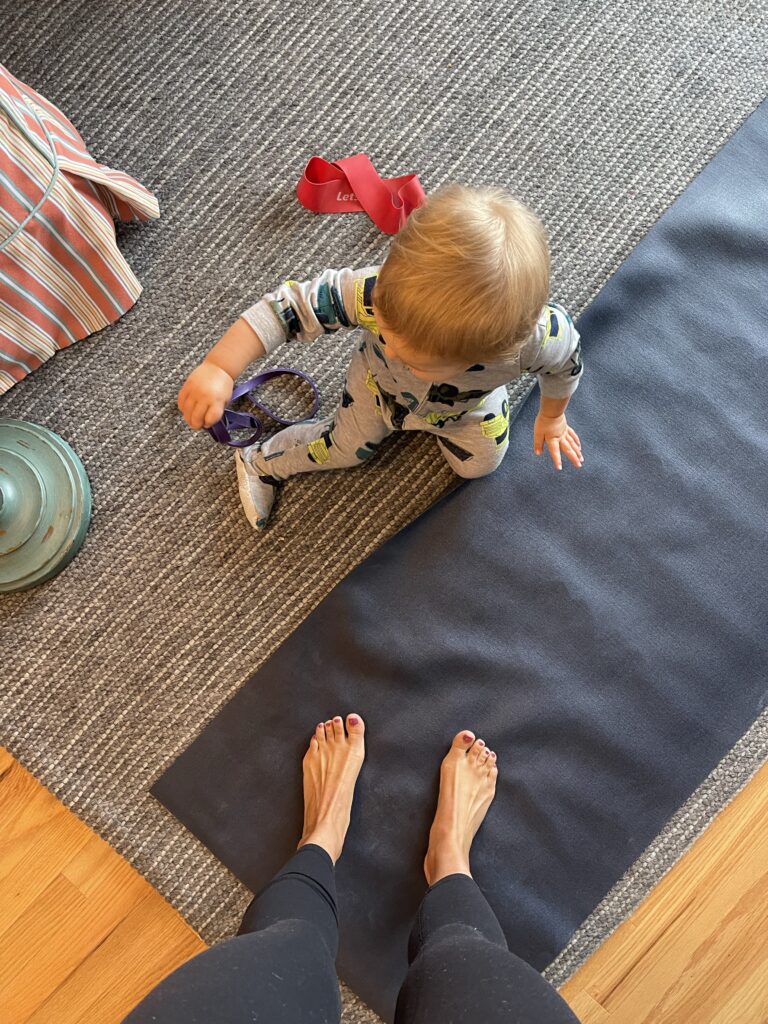 I turn on my "off switch"
I have talked about my relationship with alcohol openly before (and much more so in my online course Counting Colors), and sometimes I still feel like I come away from vacation having drank a little more than I intended. One day during one of our beach walks, I had a bit of an epiphany. I have always had this long-held belief that I have been "that girl" that over drinks – the one without the "off switch." I simply decided to change this thought, which in turn, changed my beliefs about myself. Instead, I told myself I do have an off switch, and you know what? It made me more conscious, allowing me to practice more moderation. I left the beach feeling more balanced than I have on vacations in the past. 
I take my nutrient dense algae tablets
I recently interviewed the founder of ENERGYbits for The Healthified Podcast, an amazing company that offers spirulina and chlorella tablets. Being in the packaged natural foods space myself, I am very skeptical of a lot of products out there, but after testing these out, I am hooked! I take the spirulina tablets in the morning, and the chlorella tablets before bed. The former supports energy, with chlorella having more of a calming effect. The chlorella tablets are also supposed to be a natural hangover cure, and I can confidently say they have helped! The placebo effect might be at play, but I don't care – they make me feel great! 
If interested in trying ENERGYbits for yourself, you can use the code HEALTHIFIED to save! 
I still prioritize sleep
For the past ten years, I have pretty much lived by the adage that nothing good happens after 11pm. Throw a toddler into the mix, and I am in bed by 9:30pm almost every night, even on vacation. He wakes up between 6-7am like clockwork these days, so it's important to me to still get sufficient sleep.
I maintain my morning routine.
When I am home, I try to wake up an hour before anyone else in order to meditate, journal and read. While I never carved out the full hour on this trip, I did manage to get up with enough time to make the coffee, have a cup, meditate for 1-2 minutes (still a win) and do some journaling.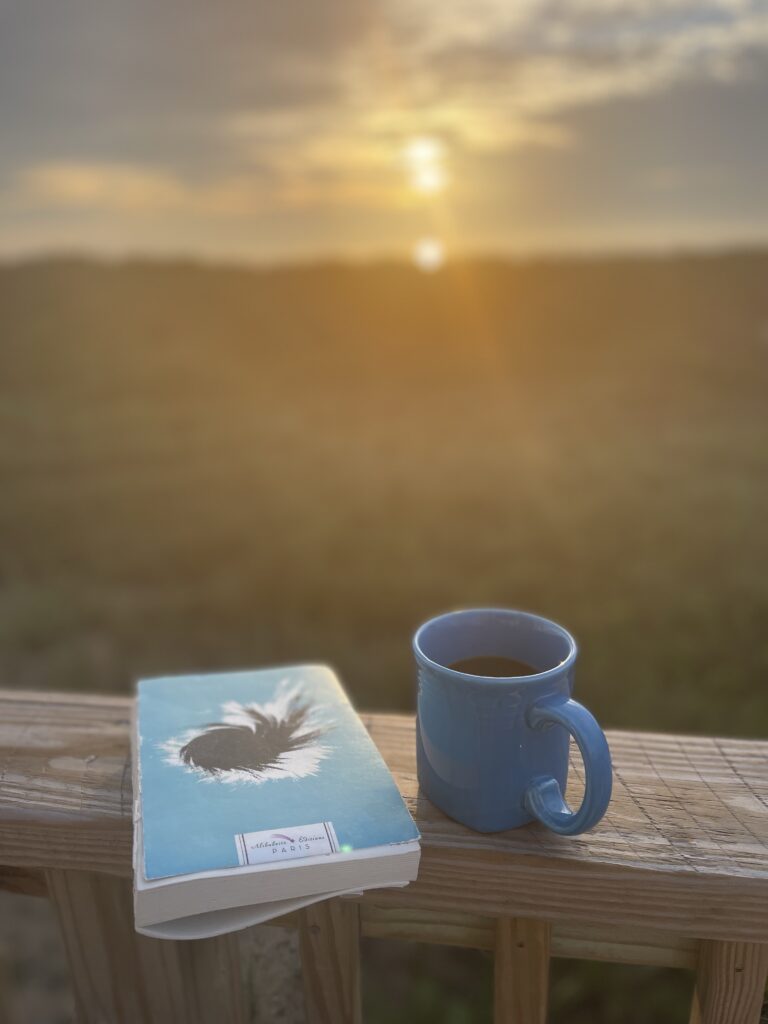 There were a couple of mornings when this was not the case, but that meant Mason's first bottle happened in our bed as we watched the sunrise, which was so special!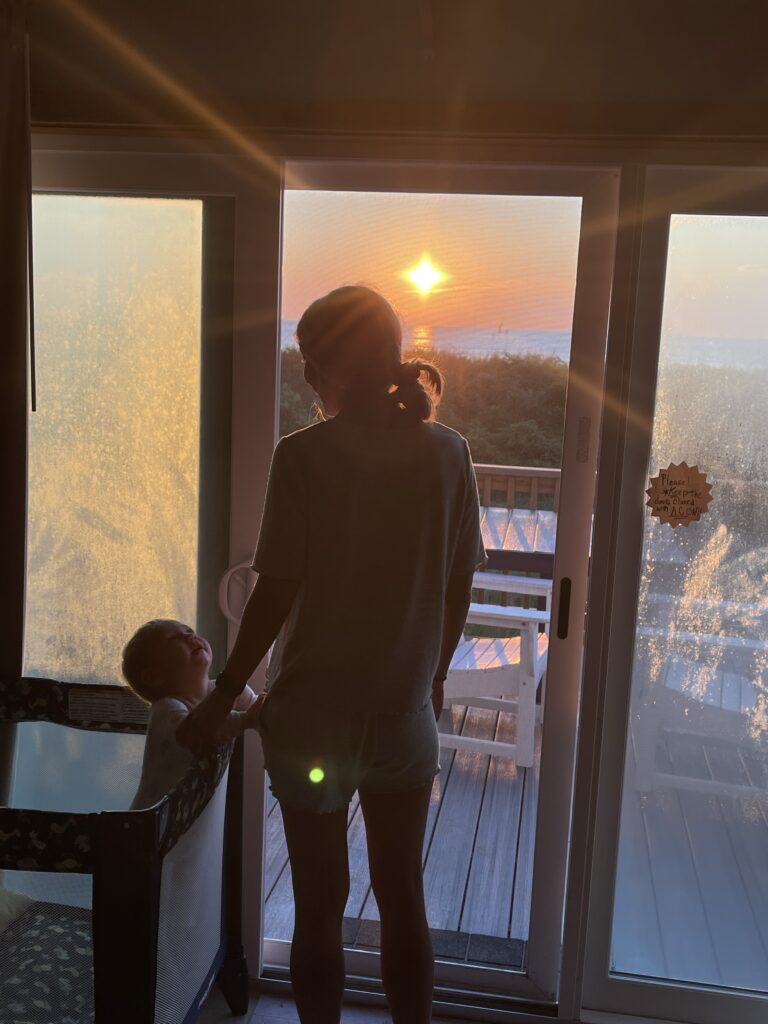 I use every day as an opportunity to practice presence.
Getting out of your normal routine provides a great opportunity to practice presence. Without the associative triggers of to-do lists, housework, and errands, I felt myself more easily dropping into the present moment, noticing the different sights, sounds, smells. I put away my phone and took time to play with Mason on the beach, truly engage and listen in conversations with Alex, and be grateful for the experience, knowing that time is moving so fast. Vacation and travel in general are not without their stressors (or chores), but I am working on training my brain to perceive the positive. It takes work and emotional responsibility, but it is worth it.