Nestled in the Blue Ridge mountains, Abingdon is southwest Virginia's gem. Known for both its artsy atmosphere and outdoor activities, the small town offers experiences for anyone wanting to eat good food, get out in nature, and see some sights, all with a touch of historic charm.
My husband Alex is from Grundy, VA, an even smaller town about two hours north of Abingdon. He is a mountain man through and through, and I will often notice when southwest Virginia is calling him home. While we visit Grundy a couple of times a year, this summer we wanted to do something similar but different. We rented a cabin on the outskirts of Abingdon (technically closer to Bristol, VA) where we could go and disconnect from city life. Our trip overlapped with the town's Virginia Highlands Festival, a ten day cultural event which draws locals and tourists alike. Over the three days we were there, we stayed close to the cabin while also venturing out, creating a beautiful balance of ebb and flow. Here are some Healthified travel highlights to what I am calling a woodlands rest nest.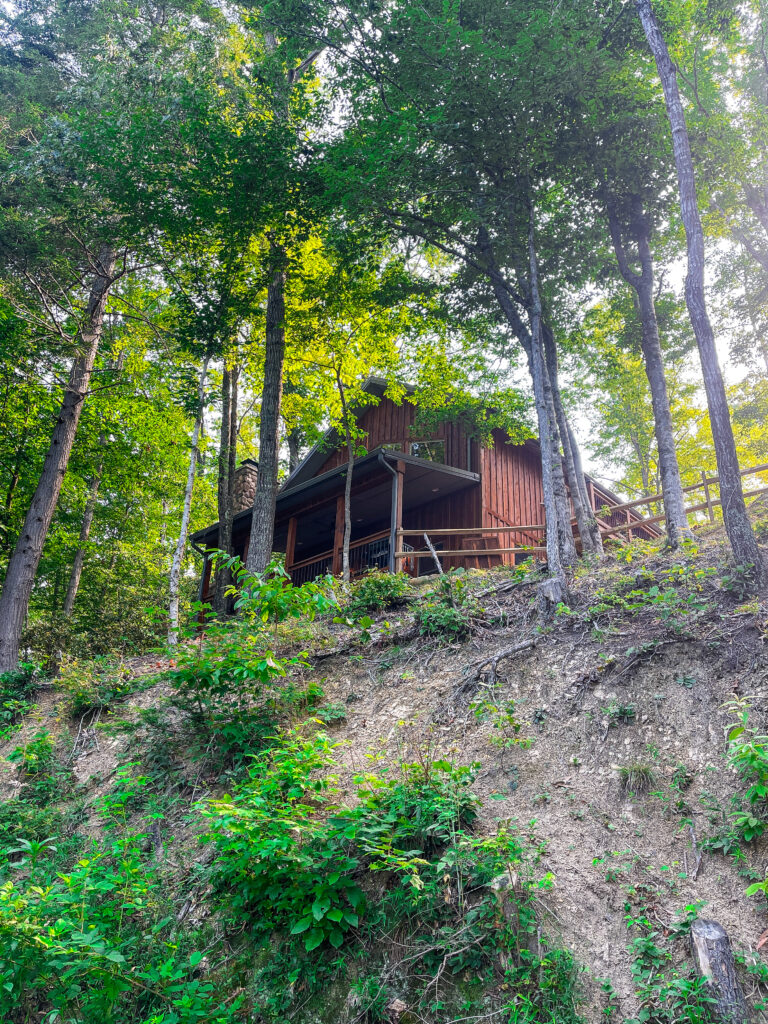 Thursday
We didn't leave Richmond until about 2pm on Thursday afternoon. With the five hour drive ahead of us, we knew we would arrive at our destination around dinner time. Upon approaching the Bristol/Abingdon area, we started to search for fast casual takeout options, but nothing jumped out at us. Alex is on a health kick of his own, and even when I suggested we simply order pizza, he had a better idea. There was a Food City store, so we decided to get some groceries and cook ourselves. I was the one that was actually resisting the choice out of the two of us, because who wants to cook the first night of vacation? But I am so happy we did, and felt so much better than if we had gotten takeout. I made a note to remember that next time I am feeling a tad lazy. I cooked what Alex calls the "Sara special:" salmon, sweet potato, and Brussels sprouts. With the pre-chopped vegetables I found in the store, the meal came together quickly.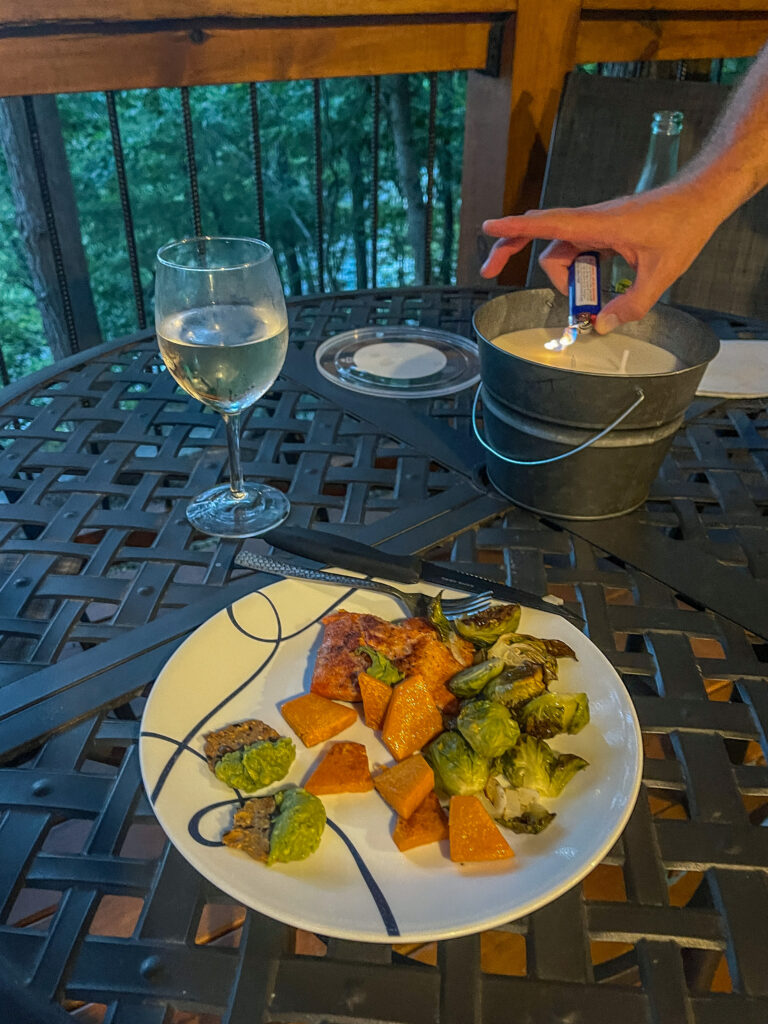 Friday
We eased into the morning, reading and relaxing while Mason watched cartoons. There was a hiking trail near our cabin that went around the lake, so we set our sights on walking it after breakfast. I fixed a yogurt bowl with Gratisfied granola, Lovebird cereal (I love to combine), berries and banana. I had also baked a batch of Empower Bars for Mason's breakfast (and a snack for myself!).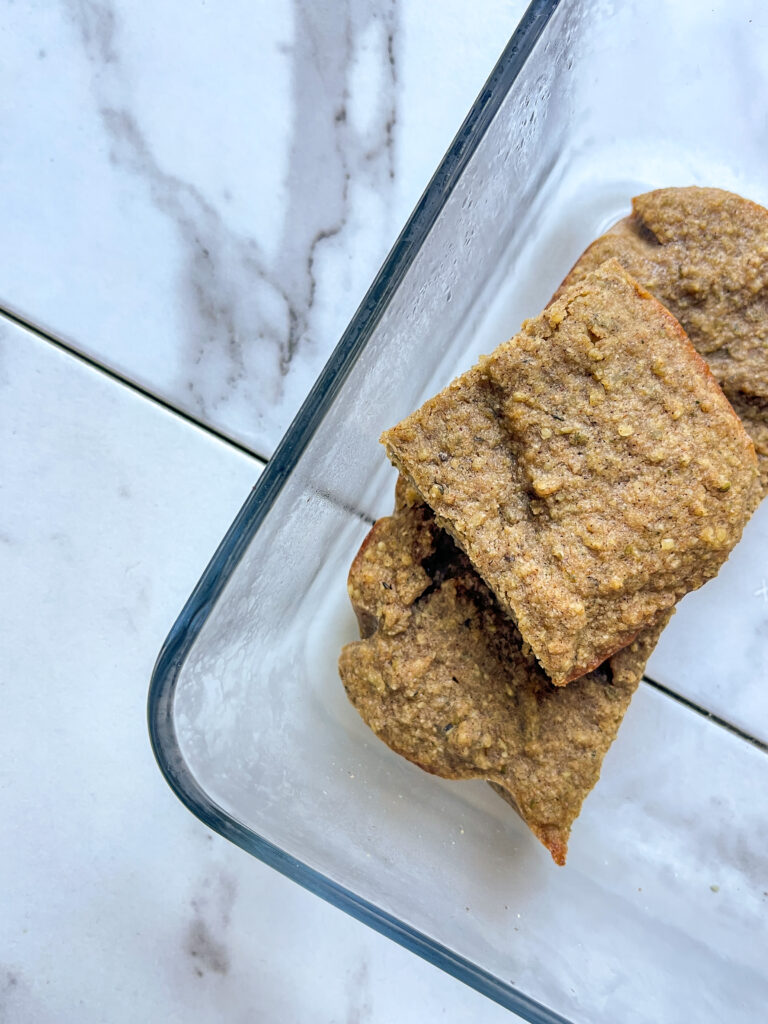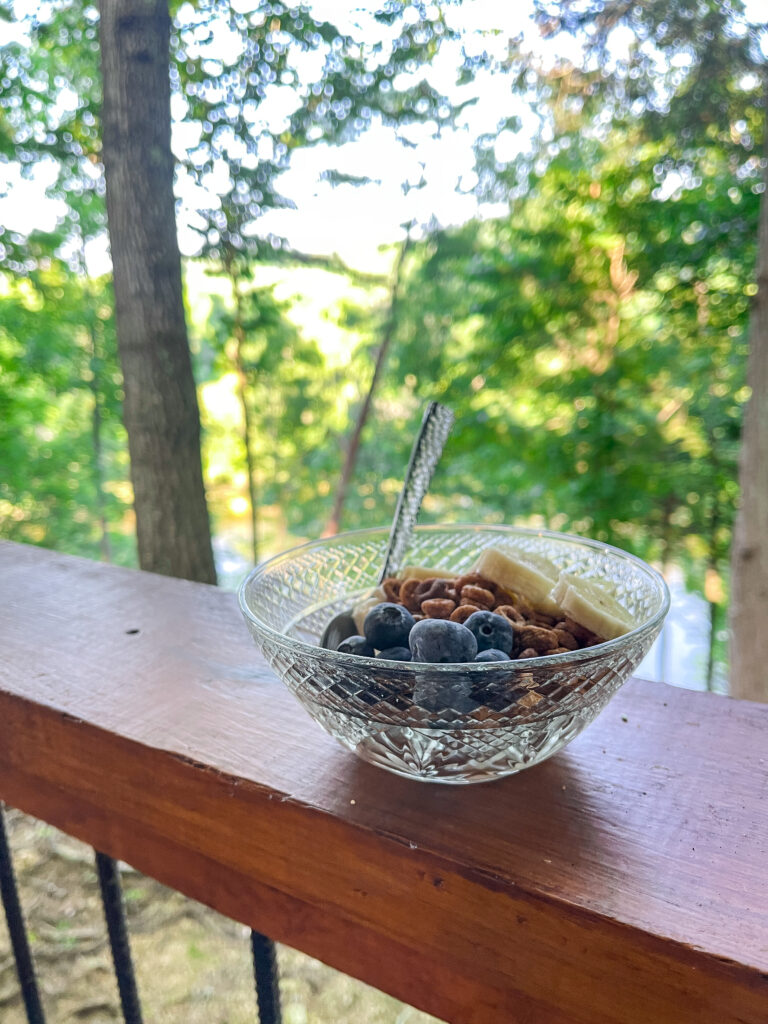 We hiked for about an hour, observing the wildlife and fly fishermen that are abundant in the area.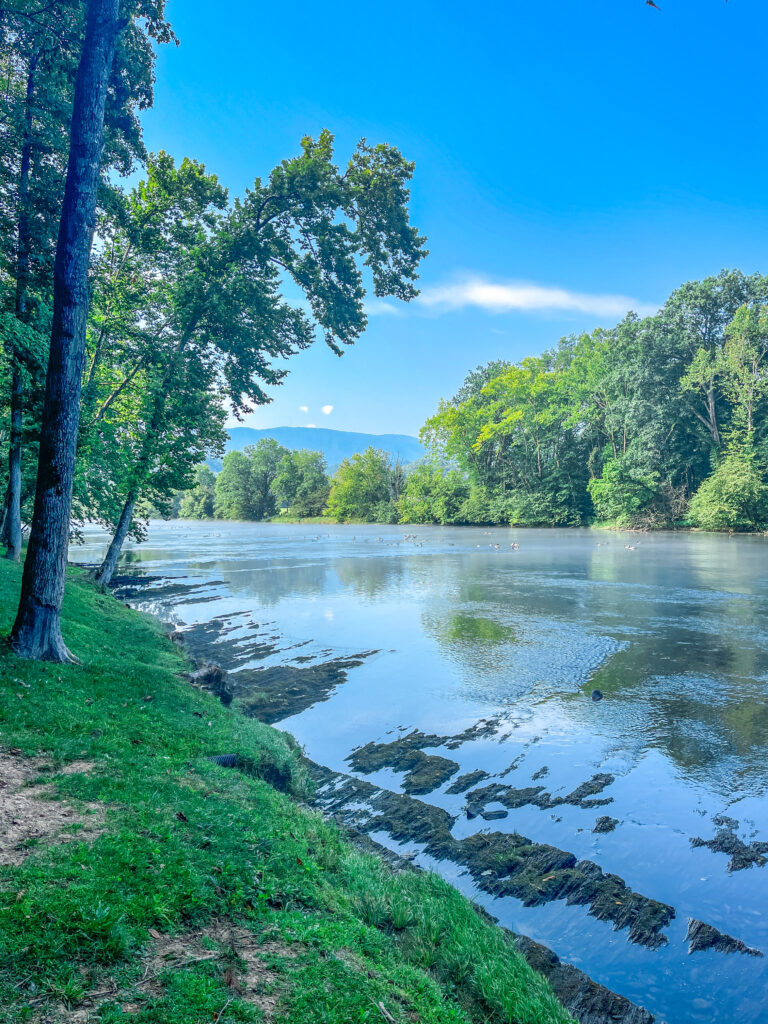 Since we did not get any groceries for lunch, we headed to Bloom in downtown Bristol. I would characterize the menu as a modern take on southern brunch fare, with breakfast being served 9am to 3pm. There were also healthy options such as soups, salads, and small plates. The atmosphere is light and lively, peppered with green plants, white marble, and a beautiful bar that sits in the center of the restaurant. It has a spacious outdoor deck that was perfect for dining on a nice afternoon. I ordered the beet and goat cheese salad with grilled chicken, and it was delicious.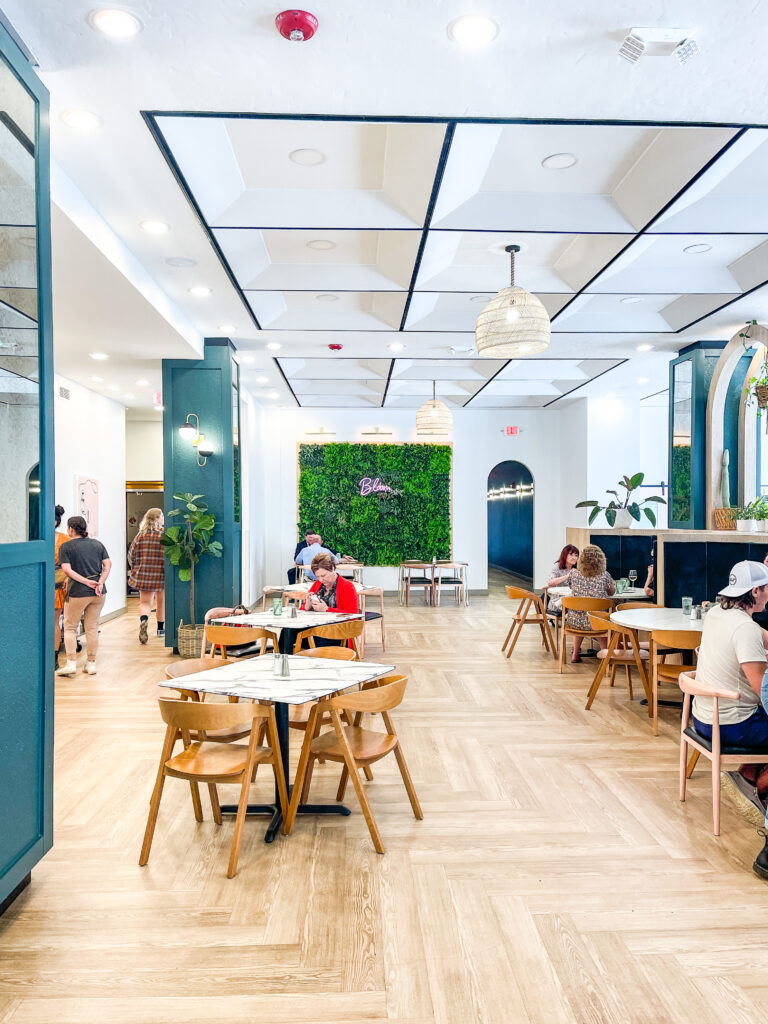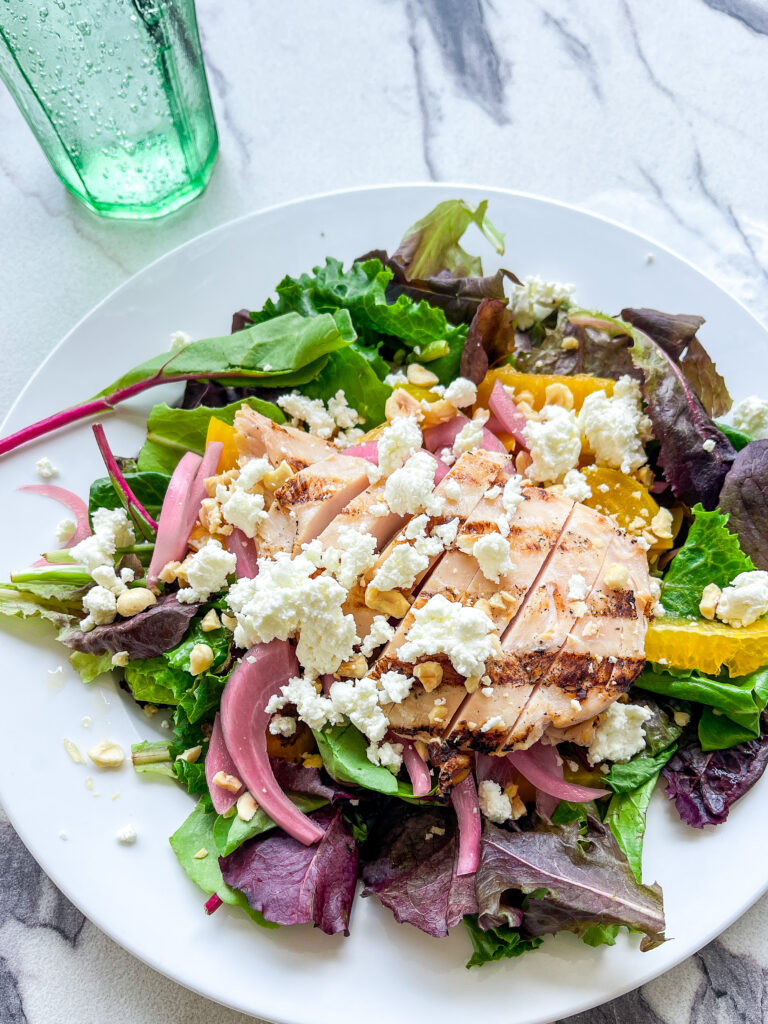 After lunch, we walked along State Street – named for being divided by the state lines of Virginia and Tennessee – where you can find other eating establishments, boutiques and a lot of antique stores.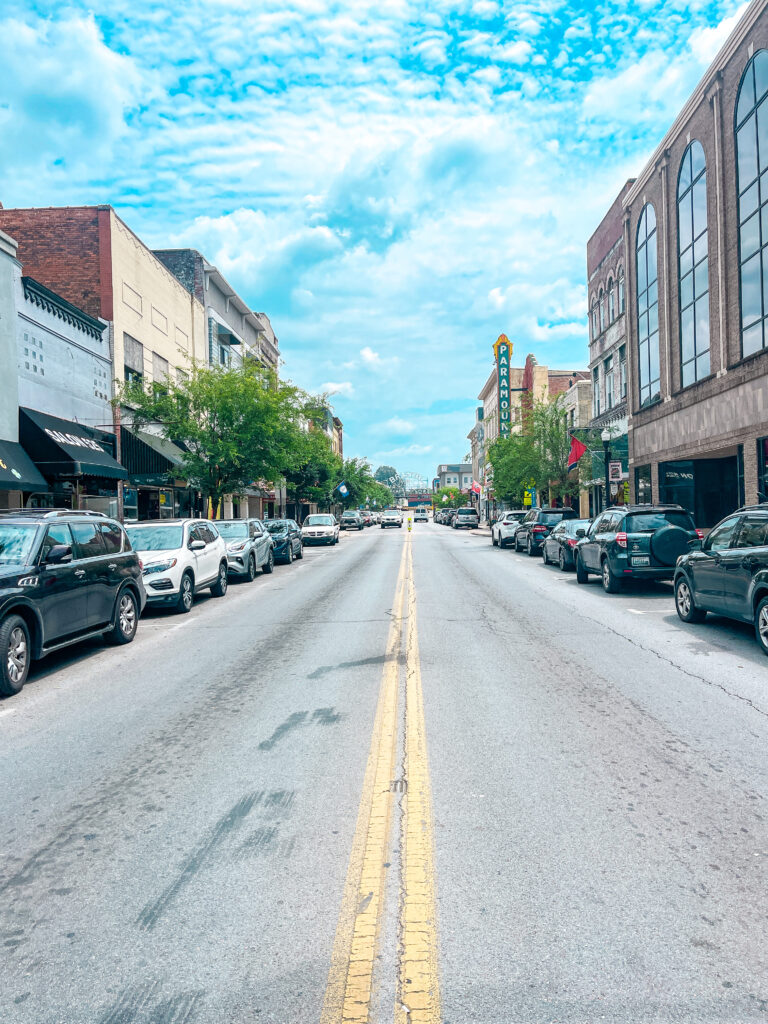 We had dinner plans with Alex's extended family that evening at the Virginian Club, but if we hadn't, I would have suggested we head back to State Street to eat at 620 State for some sushi or salmon. The menu looks right up my alley!
Saturday
Saturday started similarly to Friday. We had plans to meet Alex's cousins for a boat ride around the lake, so our hike was cut short, but we still got out and about for some morning movement. Then we kicked back for a couple of hours on the water. I packed a lot of Gratisfied snacks, and even ate an Almond Butter Bar on the way there. It fueled me the full three hours until we got off the boat for lunch. Mason had both an Oat Bar and an Almond Butter Bar on the boat – he loves them!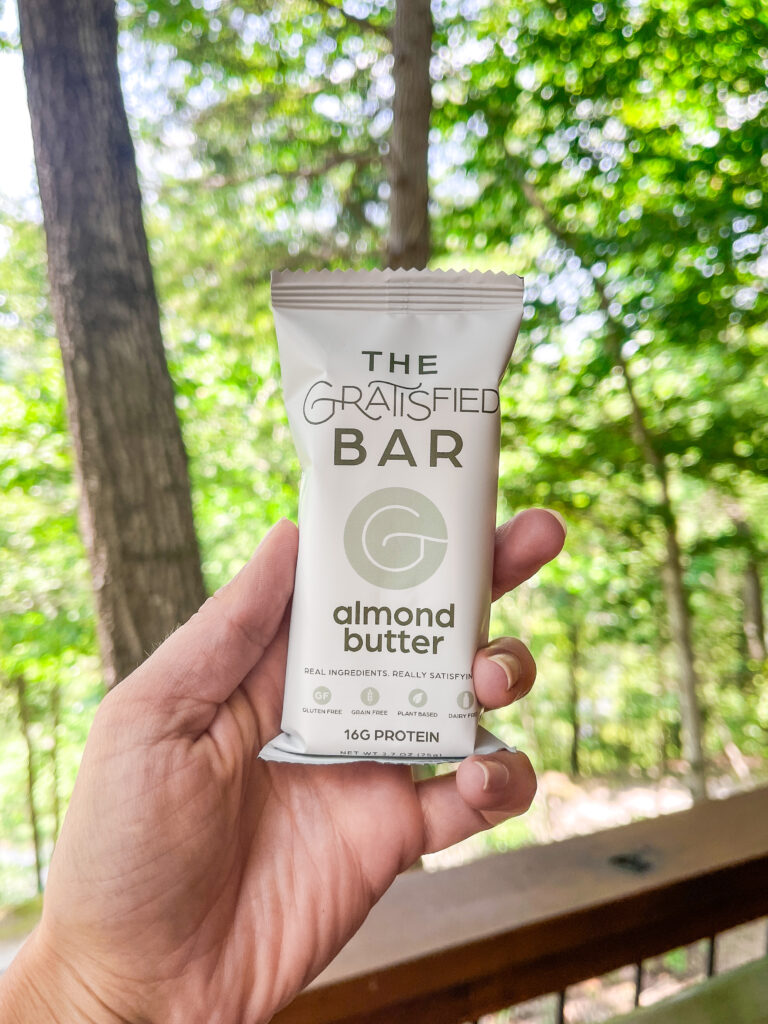 I will be honest, when we started to order lunch at the little dockside restaurant at the marina, I was worried there wouldn't be any healthy options. However, they grow their produce in a nearby greenhouse, and the salad with smoked chicken and other fixin's tasted so fresh! It pleasantly surprised me. I got it as colorfully as I could with roasted red peppers, mushrooms, artichokes, black olives, and feta.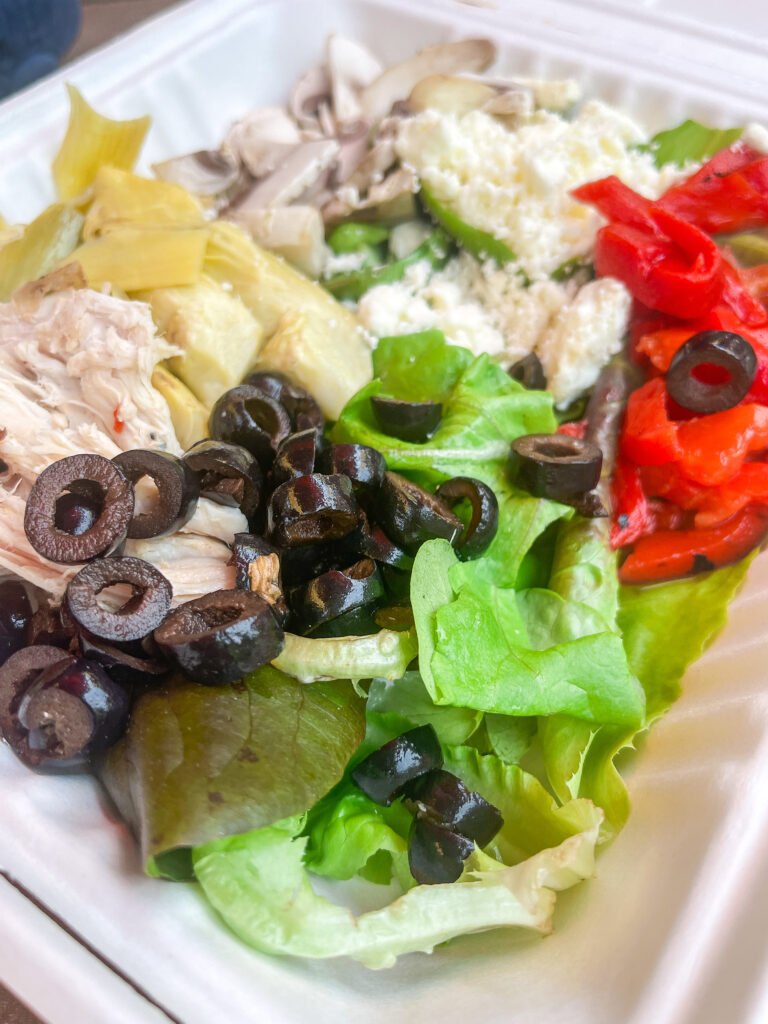 Unfortunately, an afternoon thunderstorm foiled our plans to attend the Highlands Festival later that afternoon, so we went ahead to our dinner reservation at Summers Roof and Cellar in Abingdon. I loved this concept: a golden lit wine cellar seating area on the first floor with the option to eat and enjoy the city views on the rooftop.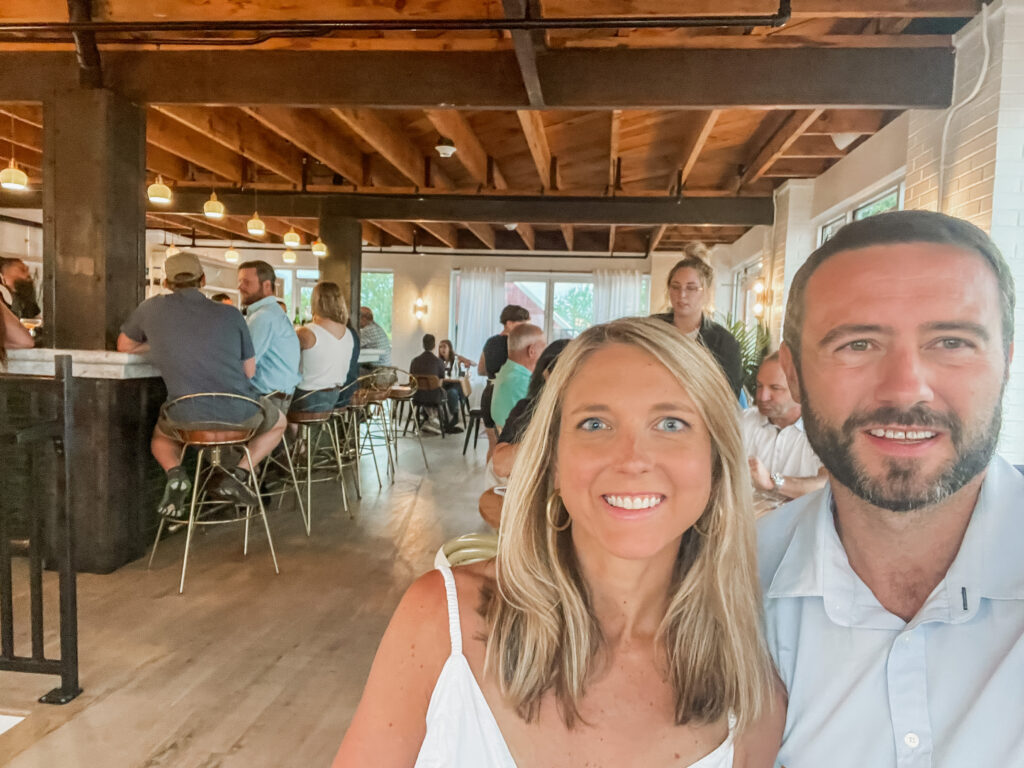 This restaurant was amazing and I highly recommend. I enjoyed a few bites of the bread and butter basket before our smoked trout dip appetizer arrived. That's the thing with eating out – I never deprive myself of anything if I really want it. I ordered my entree with this intention as well. Normally I get a seafood dish, but I was really craving red meat, so I got the filet instead. It turned out to be some of the best steak I have ever eaten, so I was glad I went with my gut!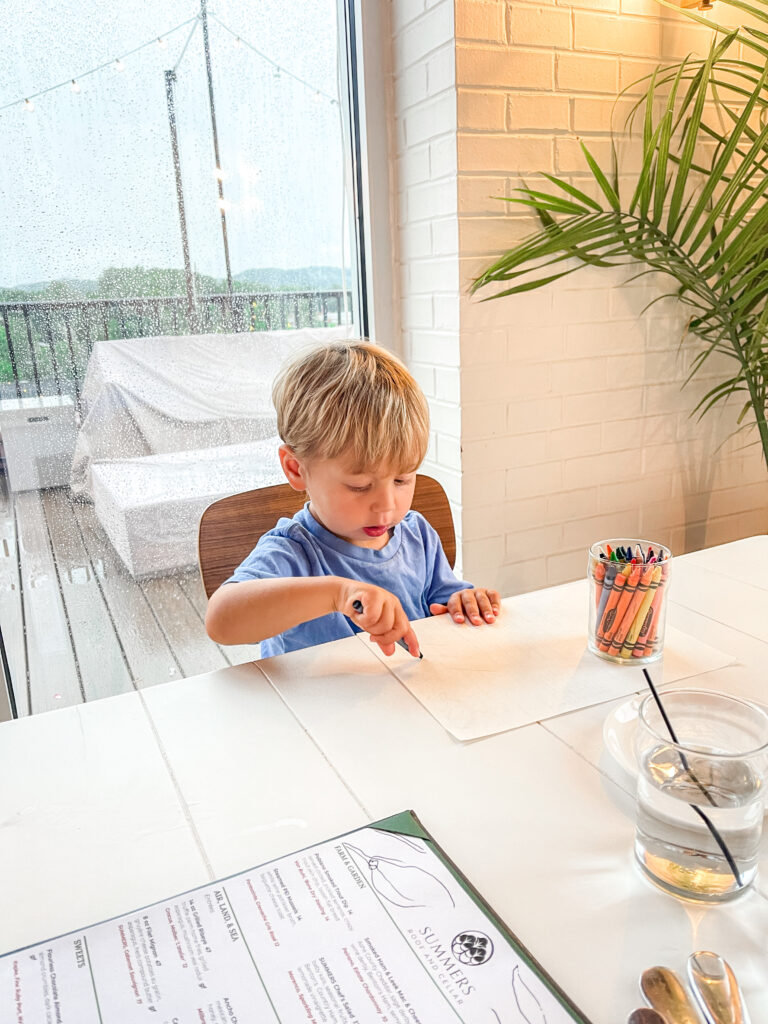 I loved everything!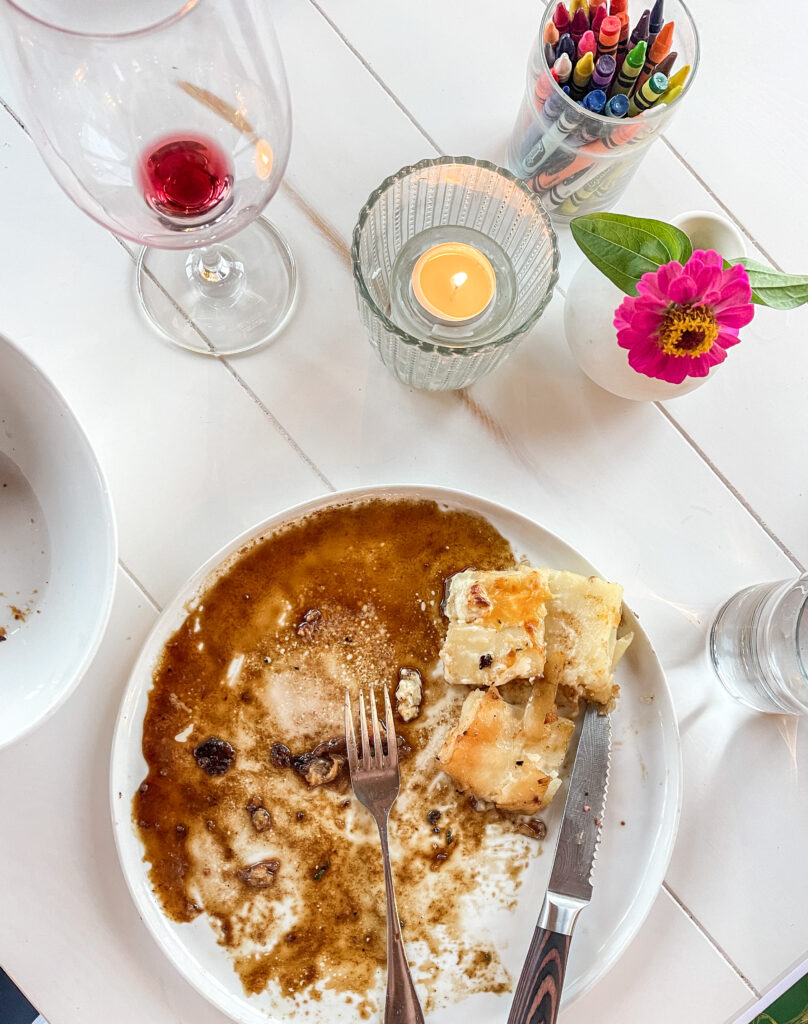 The thunderstorm also happened to knock out our power, so we returned to a dark cabin after dinner. I must say, it was lovely reading by candlelight.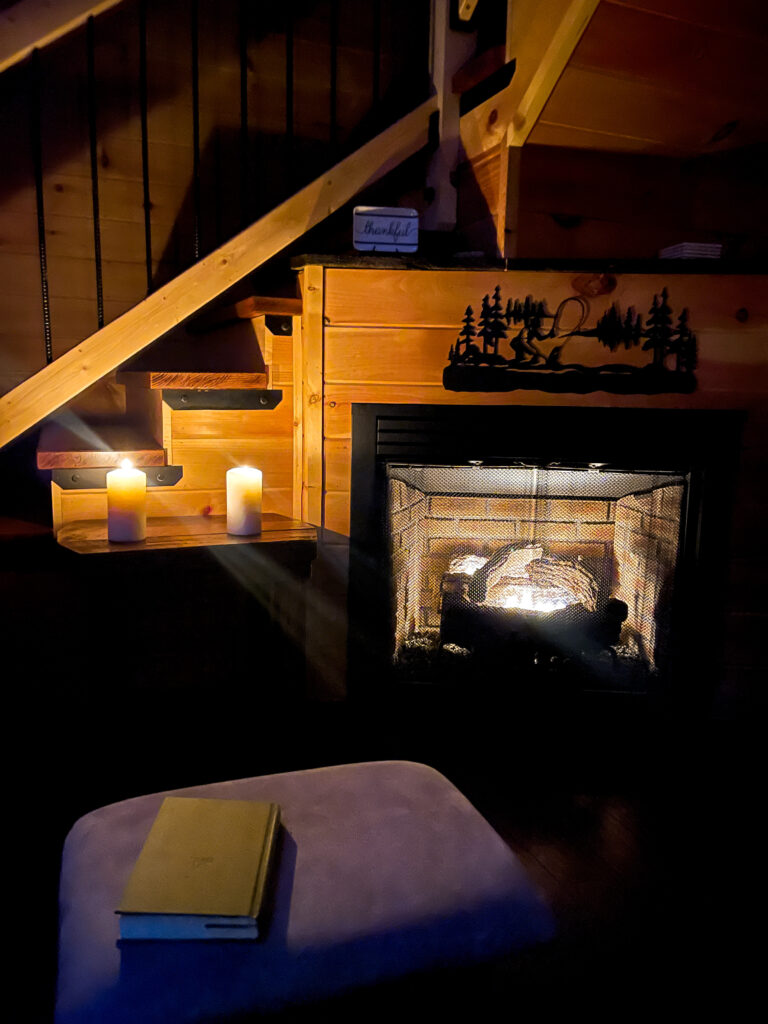 Sunday
White Birch Juice Company was on our way out, and I remembered it from the last time we were in town. It's menu offers anything you could want for either a healthy breakfast or more indulgent brunch.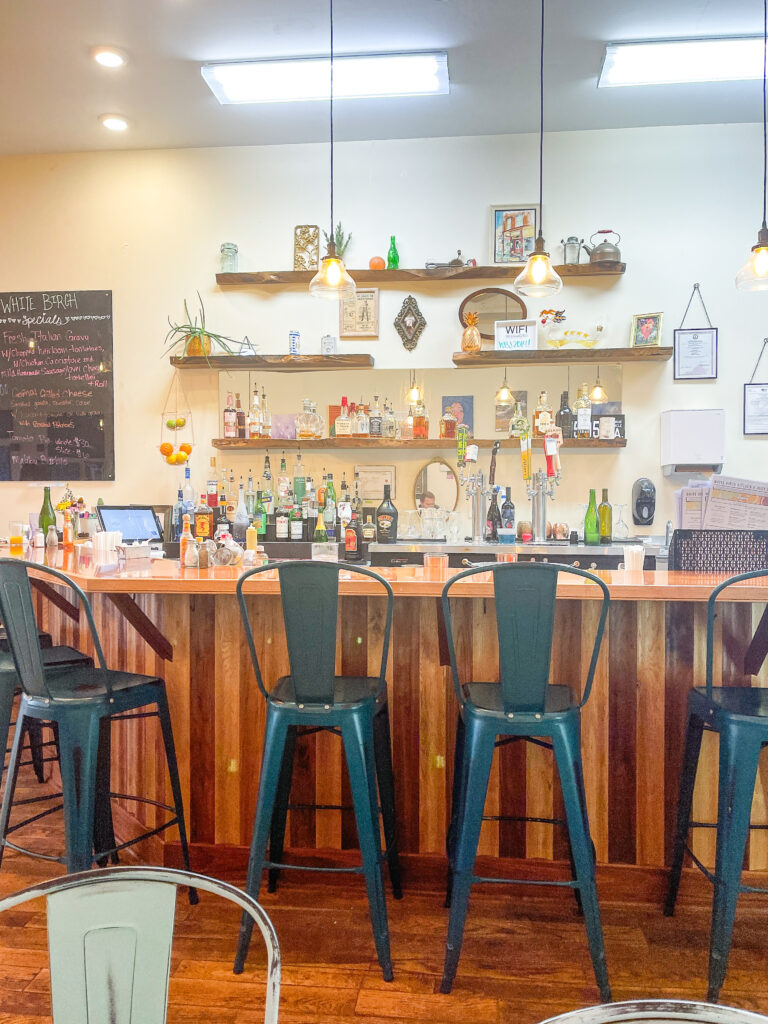 We ordered a couple of smoothie bowls to go, and knowing I had a five hour drive ahead of me, also ordered the power bowl salad with chicken for lunch. I was glad I was prepared. We were planning to eat there, but after Mason dropped his Berry Smoothie on the floor and had a melt down, we decided it was time to go. It is why it is so important to stay nimble and calm while traveling with a toddler! All in all, a wonderful trip to Southwest Virginia. I think you could do a long weekend in Abingdon alone – stay at The Martha Washington Inn and Spa, see a show at the Barter Theatre and visit some of the other restaurants that are around. Next time!