When we initially booked our trip to Arizona, the original plan was to spend the full four days in Sedona. Then we realized that there would be a two-hour drive atop a twelve hour flight time, and we changed our itinerary immediately. It was just too much with a two-year-old. We still had an itch to visit Sedona, so we decided to take a day trip on our last full day. I am so glad we went!
Did you know Sedona is one of the world's destinations for experiencing an Earth vortex? How cool is that? The first time I heard of a vortex was years ago in my yoga training, and I have been intrigued ever since. Asheville, NC is said to have this energy as well, although I couldn't confirm that claim. Other official sites include the Egyptian Pyramids, Machu Picchu, and Stonehenge. I looked up the formal definition, and according to the Visit Sedona website:
Sedona vortexes (the proper grammatical form 'vortices' is rarely used) are thought to be swirling centers of energy that are conducive to healing, meditation and self-exploration. These are places where the earth seems especially alive with energy. Many people feel inspired, recharged or uplifted after visiting a vortex. 

https://visitsedona.com/spiritual-wellness/what-is-a-vortex/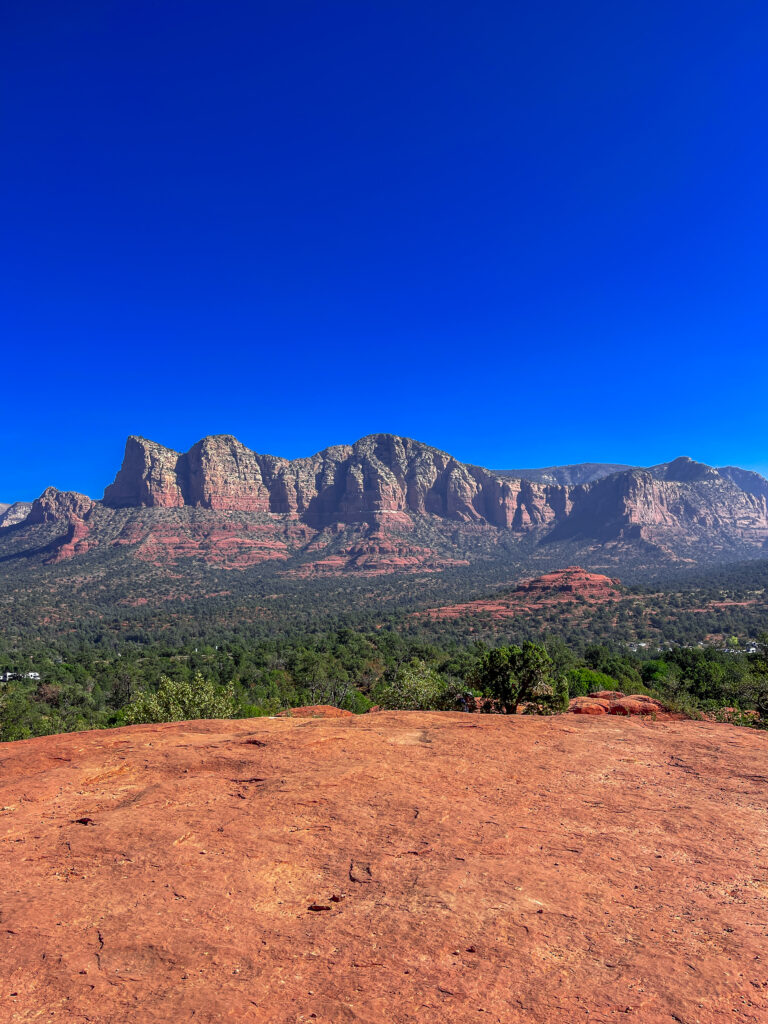 As soon as we could see Sedona in the distance, I got so excited to be in the desert vibes. I had done some juice bar research on the way, and found two that looked right up our alley. We decided to hit one for breakfast on the way there, and the other for lunch before the drive back.
Sedona Juice Co.
We stopped for breakfast at Sedona Juice as soon as we got into town. It is actually located a little on the outskirts before you get to the city limits, so it was perfect that it was on the way in. I was digging the chocolate mint flavor profile, so I got their "Village Mint n Chip" Smoothie. It was great hiking fuel!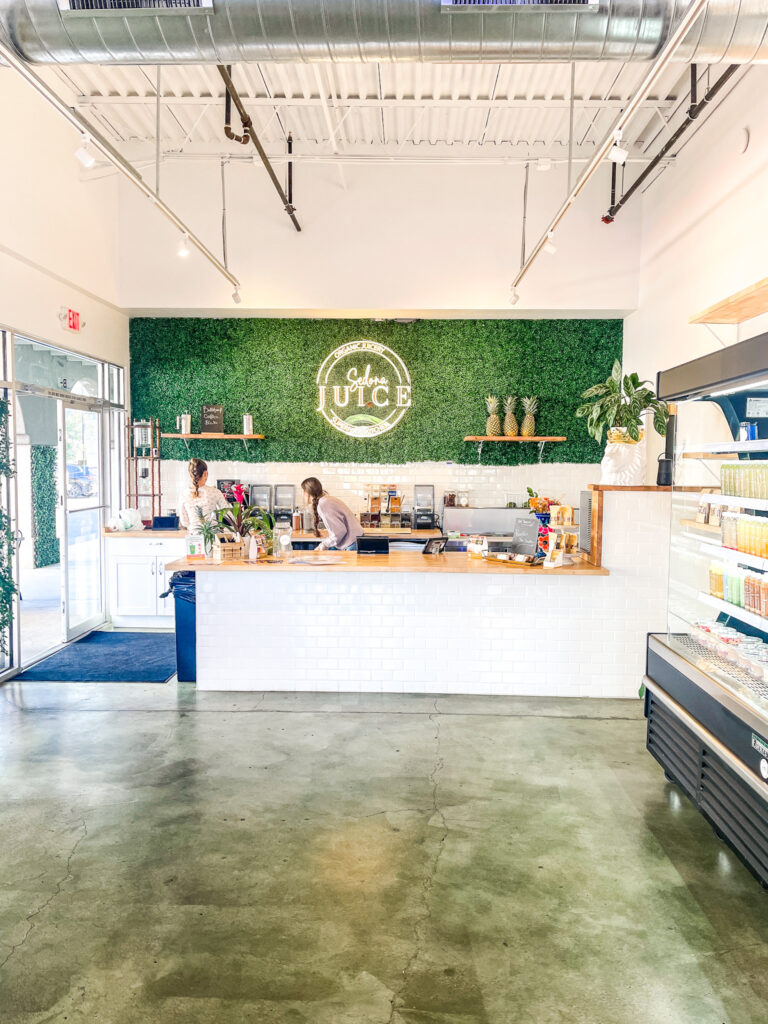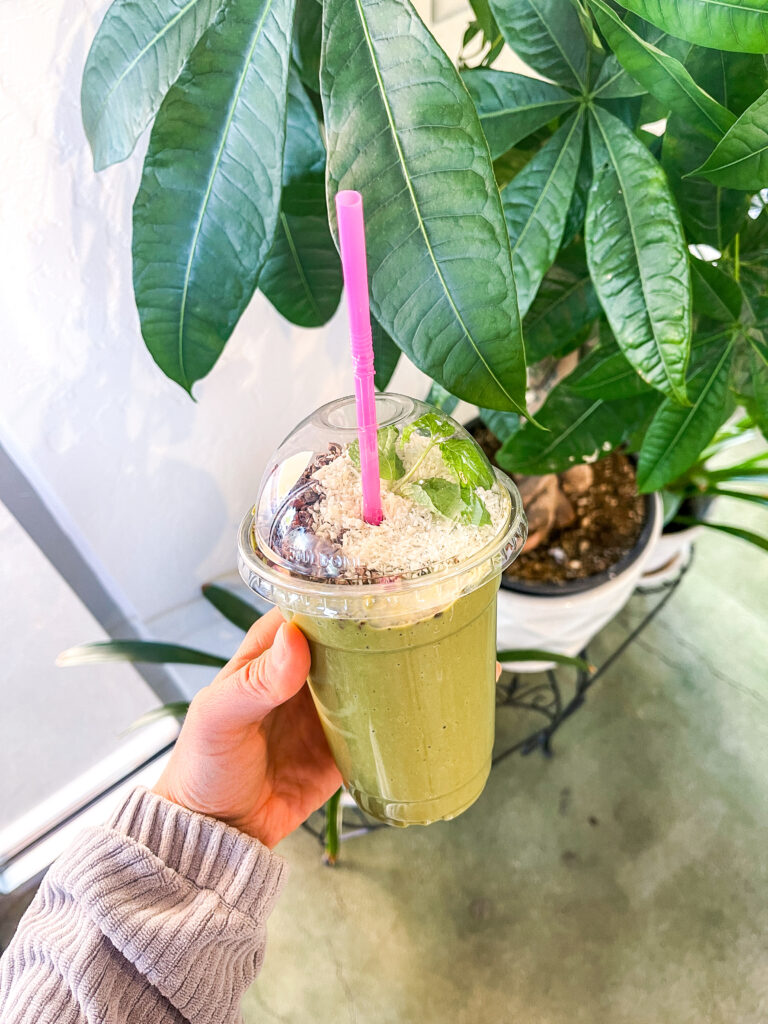 Banana, Almond Butter, Date, Vegan Protein, Mint, Spinach, Cashew Mylk, Coconut Water, Cacao Powder.
Yavapai Vista Trail
While we were going about the hiking blindly, there are so many trails to take advantage of. Hiking has to be one of the main attractions that draws people to Sedona, so the trails are quite crowded, so much so that we couldn't find a parking spot at first. We finally found an open lot at the Yavapai Vista Trail in the Coconino National Forest. It was a short and easy walk up to a vista surrounded by red rocks and amazing views.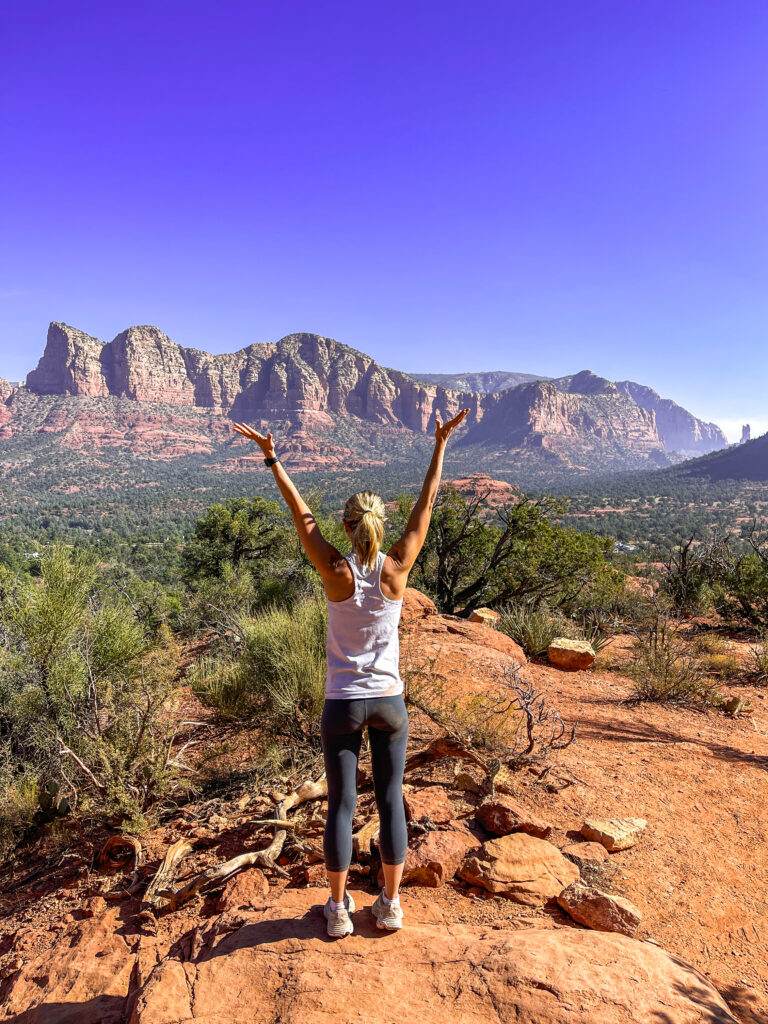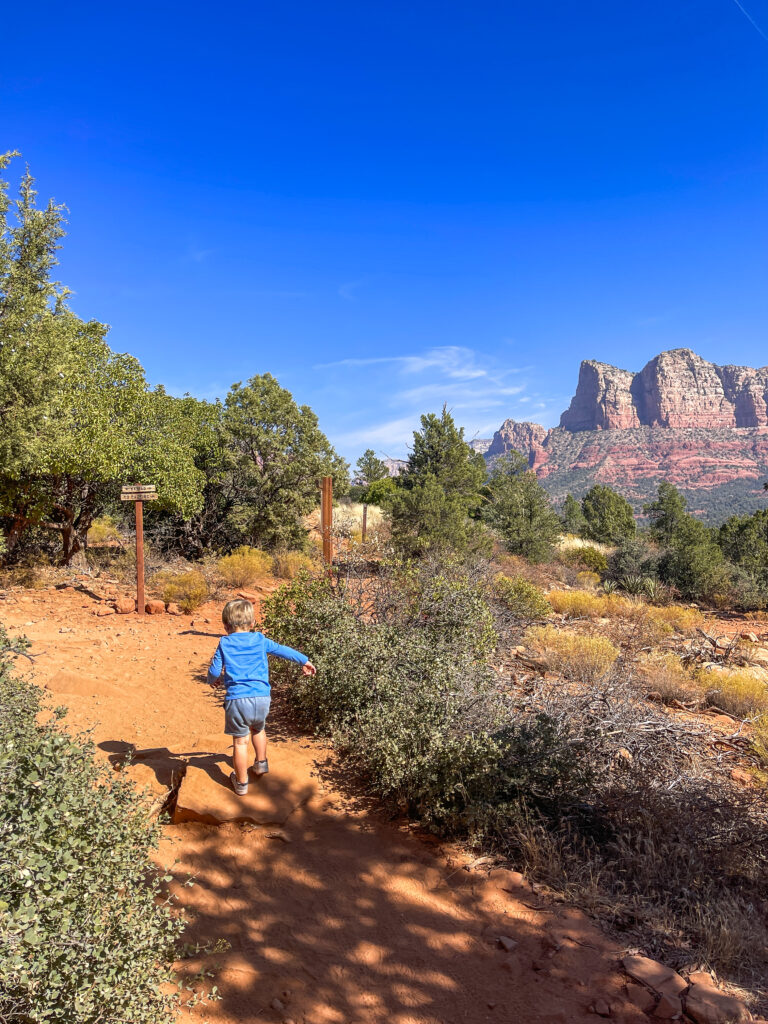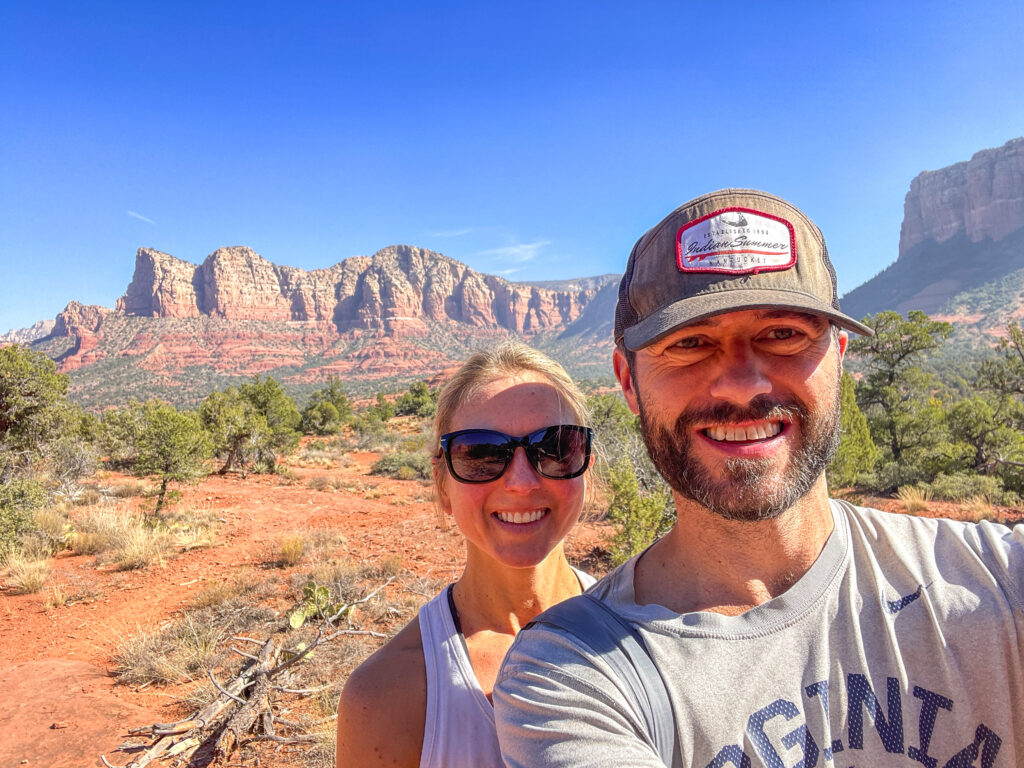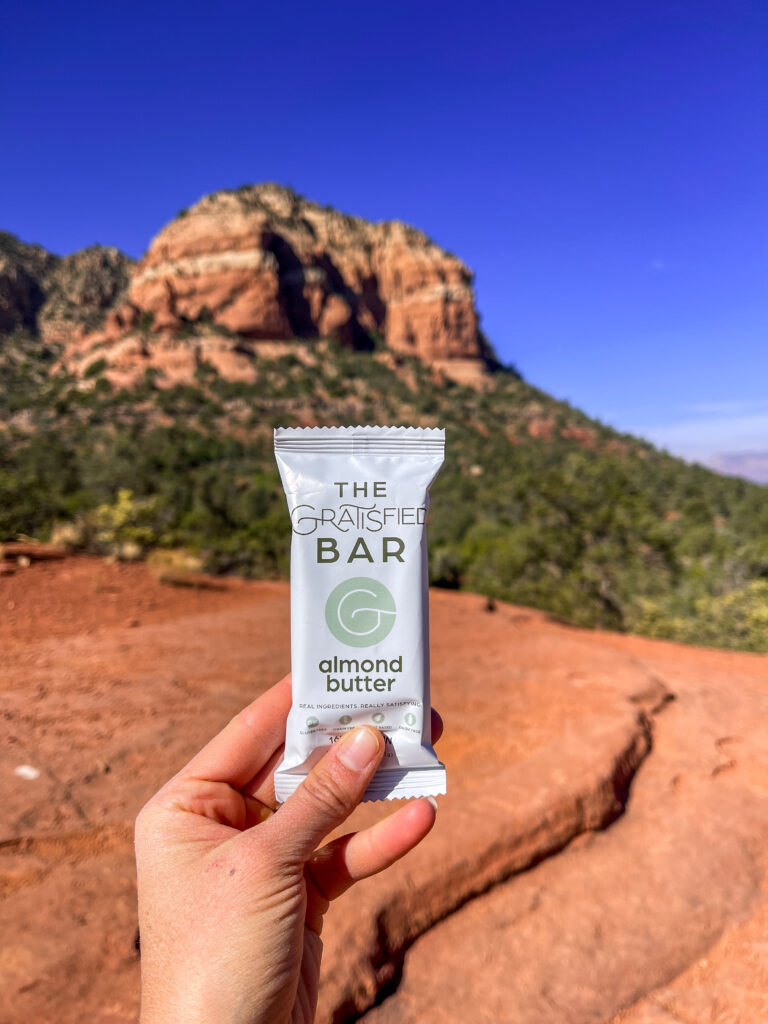 Gratisfied hike fuel!
After heading back down the trail, we took a short detour down the Coconino Trail, but we didn't get very far before Mason started to melt down.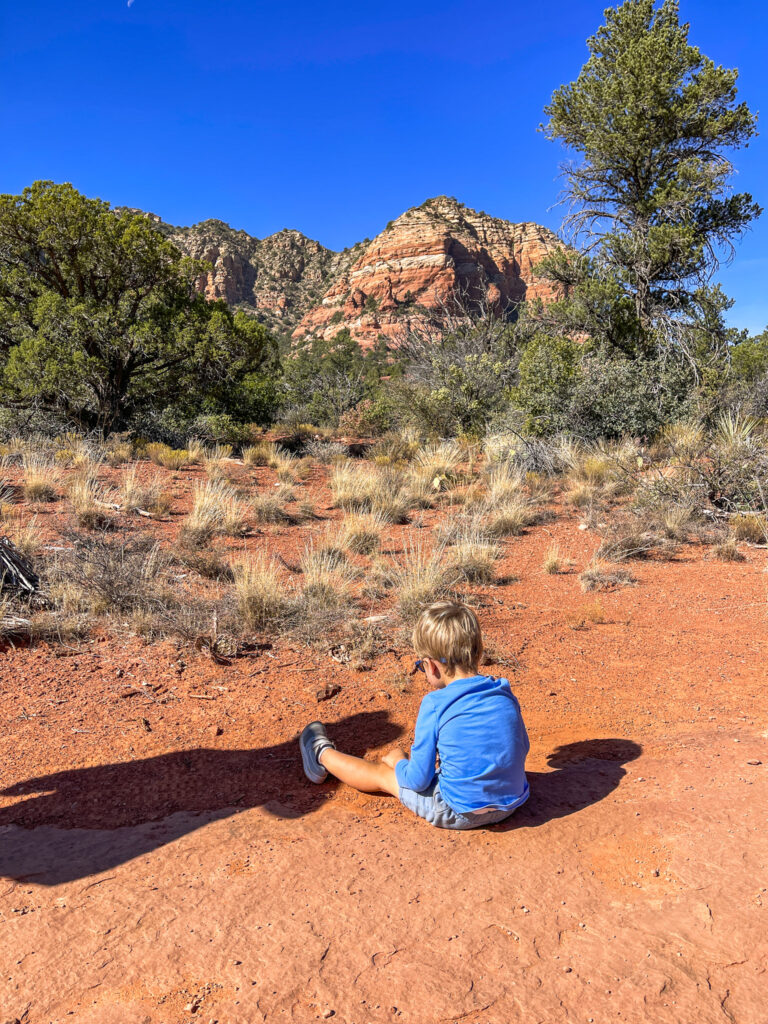 Chapel of the Holy Cross
Rated the number one tourist attraction in Sedona, the Chapel of the Holy Cross is a church carved right into the red rocks. Given that it was a short drive from the trailhead, we had to see it for ourselves.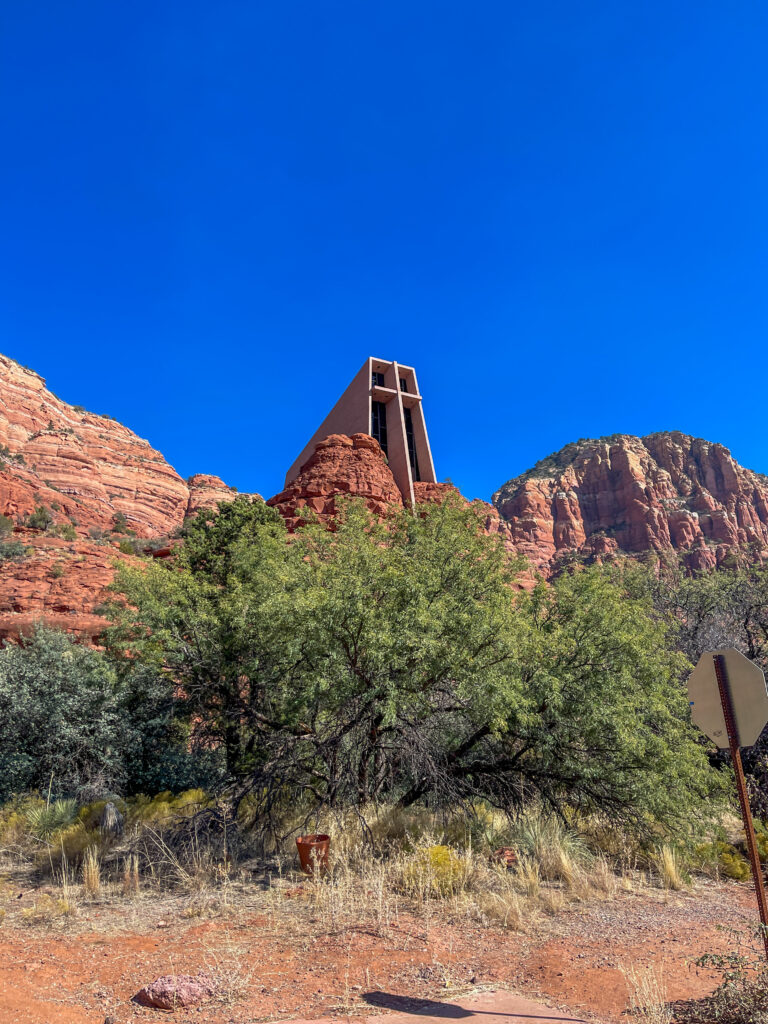 The Local Juicery
After taking some time to drive through the town, we headed to the Local Juicery for lunch. With an elaborate menu, there is something for everybody. it was so hard to choose! It's one of those healthy restaurants where I could eat there every day for a week straight and not get bored. A nice feature is that even though their salads are in grab-and-go packaging, they will dress and mix it for you in the back, and bring it out to you in bowls. Alex and I both got salads, while we got Mason some waffles. So delicious!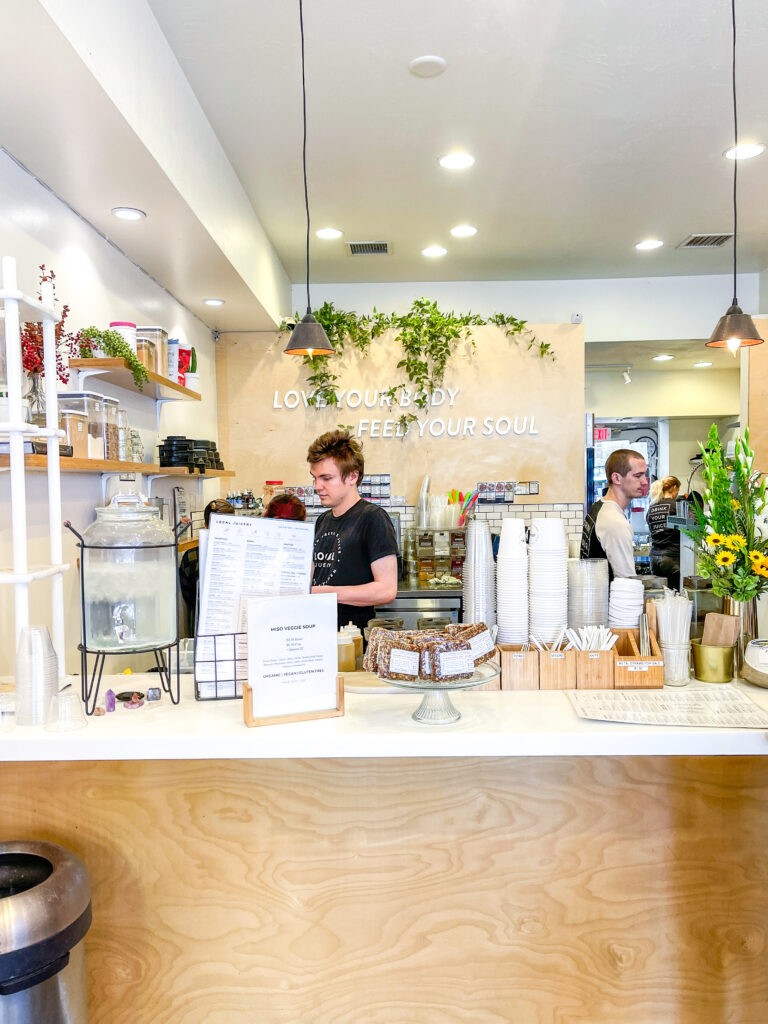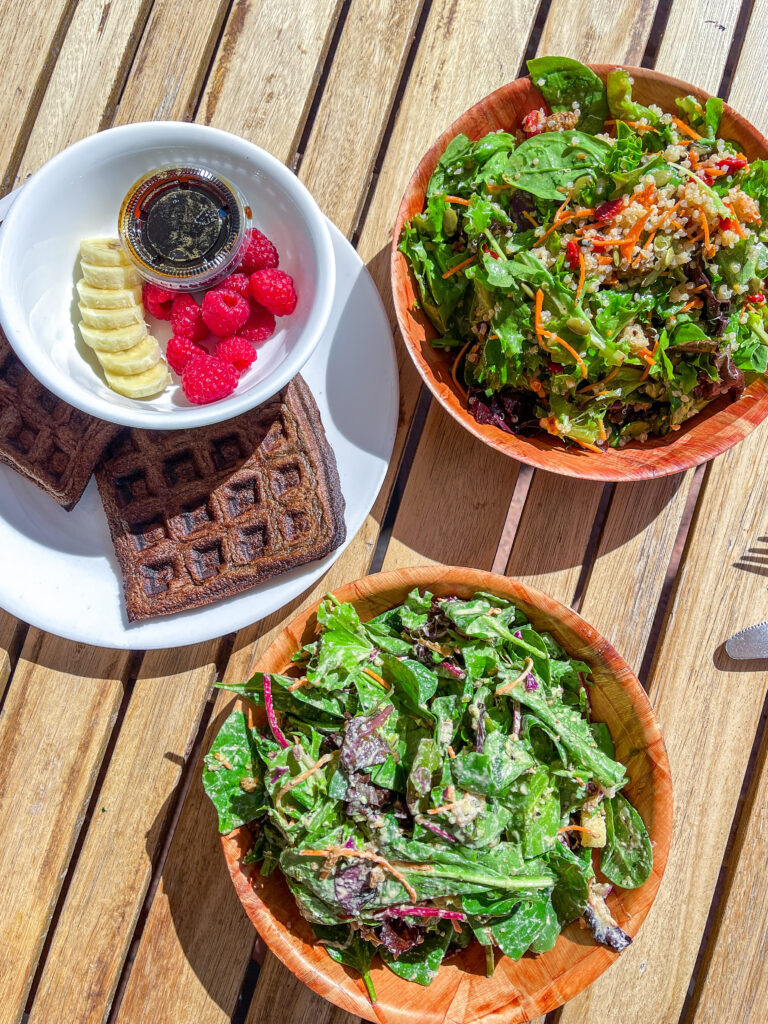 I could have easily spent an entire week in Sedona! I can't wait to go back.