By Sara McGlothlihttps://healthified.com/sara-mcglothlinn
After decades of an over-dependence on carbohydrates, dietary guidelines are (thankfully) recommending we add more fat to our diet. We are probably all aware by now that when it comes to fat, there are those "healthy fats," and then those "unhealthy fats" you should avoid. Avocado, olive oil, almonds are foods that may come to mind when you think of those fats in the former category. But there are so many sources! Personally, I have a tendency to over-consume the more common ones, so in an attempt to add more nutritional variety to my plate, I am turning to those you might not think of. Here is a list of lesser known sources of healthy fats to add in to your diet today.
1. Coconut butter
Whereas coconut oil is made from extracting the fat from coconut meat, the butter is blended from the meat itself. Therefore, it contains all of the benefits of coconut (MCTs, lauric acid), yet is thicker and creamier with the fiber still intact. I remember when I was first introduced to coconut butter during a blood sugar balancing online course. It was love at first bite! I couldn't get over how much it tasted like frosting. That being said, beware as it is easy to overeat, but the high healthy fat content will likely satiate you before you can eat too much. A tablespoon or two is enough. I love making my own, and you only need a high-speed blender and one ingredient: unsweetened shredded coconut! Add this creamy concoction to any low-sugar smoothie or bowl for a hint of sweetness and dose of healthy fats, or make the two-ingredient coconut butter cups for what tastes like a sweet treat.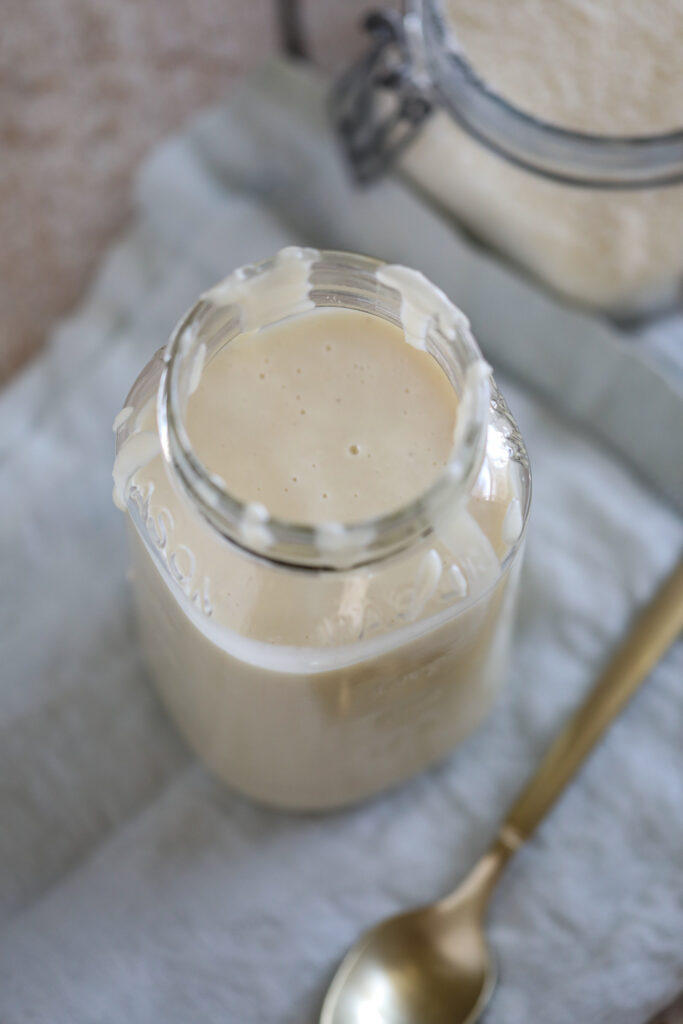 2. Tahini
Tahini often gets overshadowed by its nut and seed butter cousins, but the silky sesame seed paste that adds a creamy texture to hummus can do the same for your smoothie or bowl. Better yet, it's jam-packed with nutrition: just two tablespoons provide a good source of iron, magnesium, calcium and copper. It's also higher in protein than most nuts, more easily digestible, high in healthy fats, and downright delicious. Tahini comes with a rich, nutty, noticeable taste, which pairs well with cacao or coffee. I remember traveling abroad in Greece, craving a spoonful of nut butter on my yogurt, yet the only food of that nature I could find was tahini. It is considered a staple of the Mediterranean diet, so I wasn't surprised. While tahini can be an acquired taste, it adds a unique flavor to dips, dressings, and desserts that you are sure to love. The dressing below is one of my favorites to use on salads or with roasted veggies. You can also try making your own hummus (chickpeas, tahini, olive oil, lemon juice), or this legume-free version which uses summer squash instead. Interested in baking with it? Add it in your next batch of chocolate chip cookies! You will for sure to sold.
Easy tahini-maple dressing
Ingredients:
1 cup olive oil
1/4 cup – 1/3 cup tahini
1 tablespoon maple syrup
sea salt to taste (optional)
Directions:
In a medium mixing bowl, whisk all ingredients together until creamy. Store in the refrigerator in an airtight container or mason jar for up to 1 week. Before use, give it a good stir or shake as ingredients are likely to separate.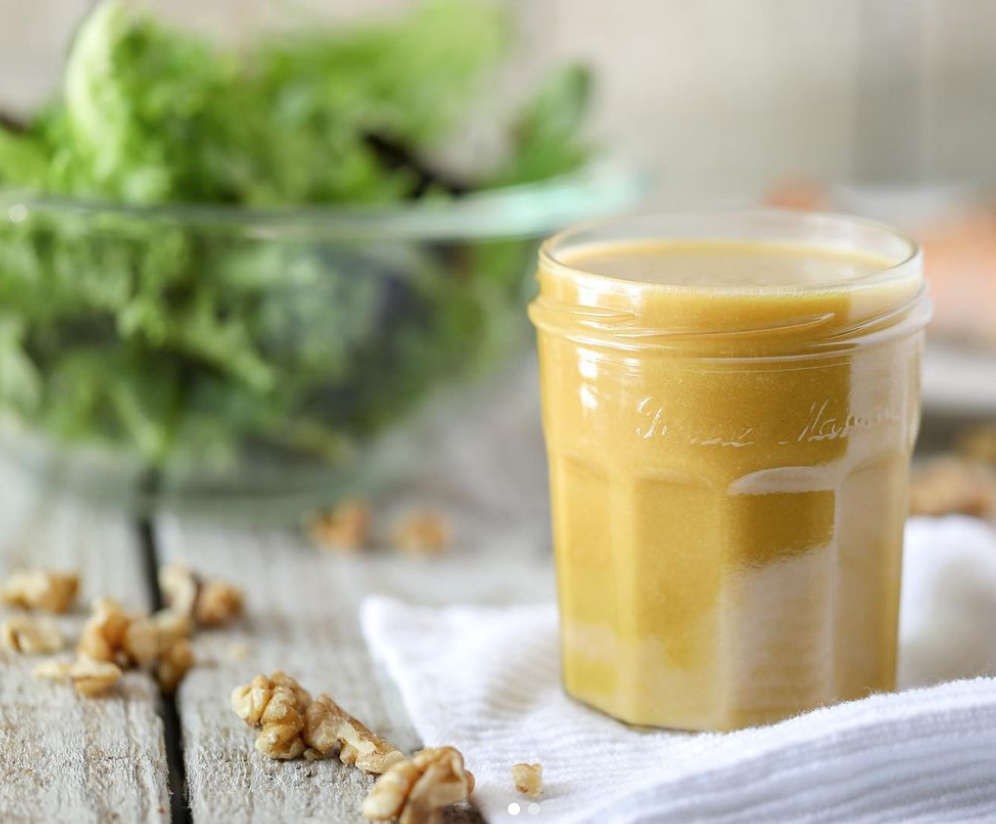 3. Cacao butter
As if you needed another reason to eat more chocolate, raw cacao (chocolate in its pure form) is a nutritional powerhouse. High quality cacao butter is extracted by cold-pressing whole, fermented cacao beans, which preserves its nutrition. It's a healthy source of fats, with a significant amount of polyphenols (a powerful antioxidant) known for promoting heart health and reducing inflammation. You can melt it to make raw desserts or use it as a coating like in the recipe for these white chocolate glazed energy balls. It can also be added to smoothies for a natural chocolate taste. Either way you blend it, the butter will benefit your body, brain, and breakfast.
4. Macadamia nuts and macadamia nut oil
Creamy, nutty, chewy, crunchy. These are words I would use to describe the delicious macadamia nut. Native to the rainforests of eastern Australia, it has a butter-like flavor that is enjoyable raw or roasted. Additionally, studies show that macadamia nuts maintain their nutrition even under heat (i.e. roasted). This makes macadamia nut oil a good one to cook with. But the benefits don't stop there! Macadamia nut oil is also known as an anti-aging agent for the skin. It is high in both monounsaturated fatty acids and vitamin E, which is an antioxidant known to reduce skin inflammation and oxidative stress. Use it as a serum or look for beauty care products that contain it.