I firmly believe healthy habits can be maintained during the holidays! There will likely be more opportunities to indulge, but when you shift your focus from the food to other aspects that matter more (friends, family, experiences), it's easier to avoid overeating. Balance any stress and anxiety with mindfulness, and you will be less likely to self-soothe with sugar. And when it does come to the food, mindful eating combined with upgrading ingredients can help you feel more energized and balanced as well.
Aside from the big meal, I tend to treat Thanksgiving like any other day. We weren't planning to eat until early evening, so the first half of the day entailed healthy food, movement, and spending time with each other. This epitomizes the 80/20 approach I encourage during the holidays. Little things you do add up! Over the next month, I will be documenting steps I take to maintain a sense of wellness this time of year.
Thanksgiving Day.
Mason has been waking up a bit earlier these days (~7AM), so I enjoyed some coffee while he played.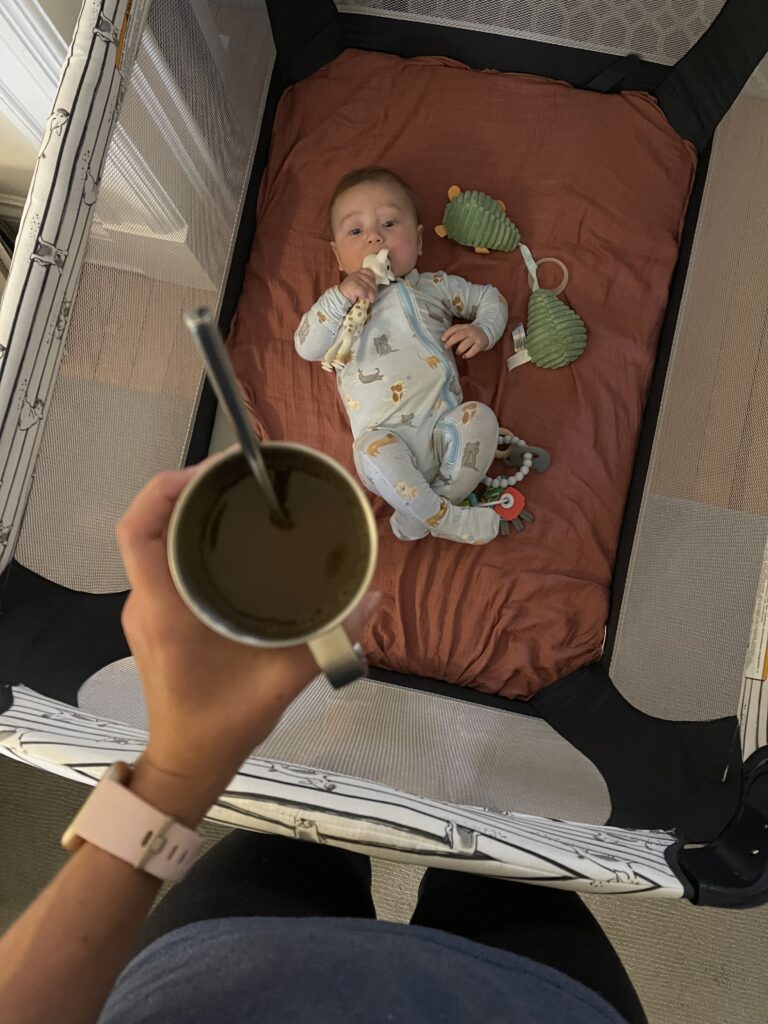 I have been on a bit of a smoothie kick lately – breakfast was this nutrient dense green smoothie paired with a Gratisfied Empower Bar.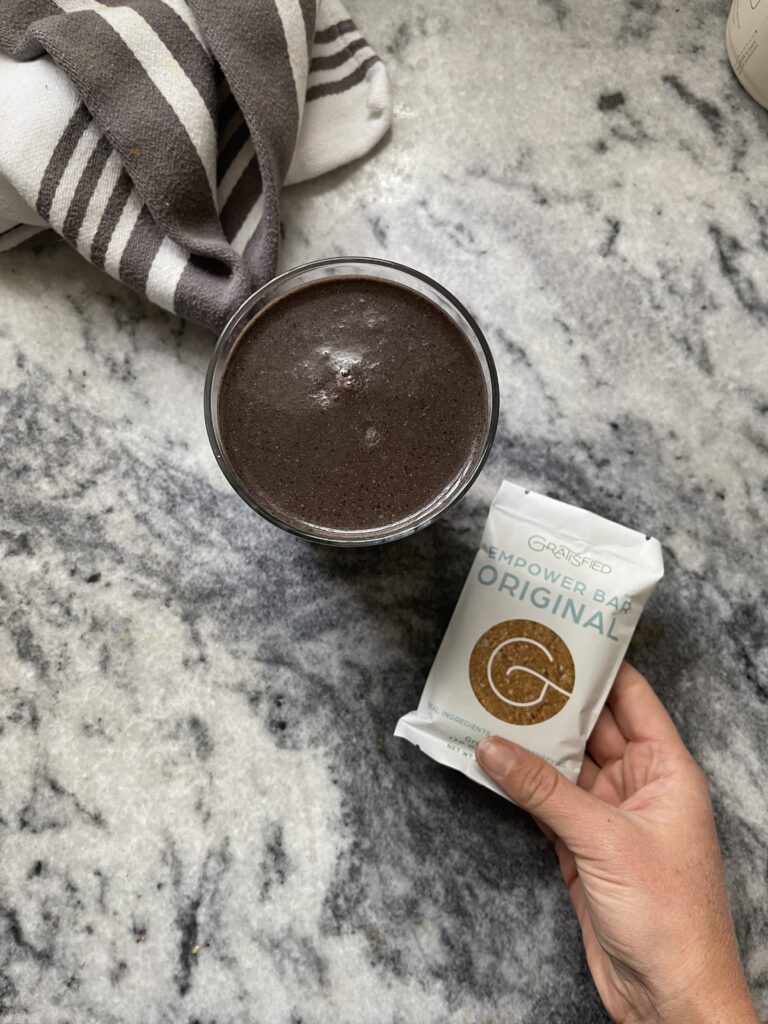 Movement: a 30-minute Sculpt Society video followed by a family walk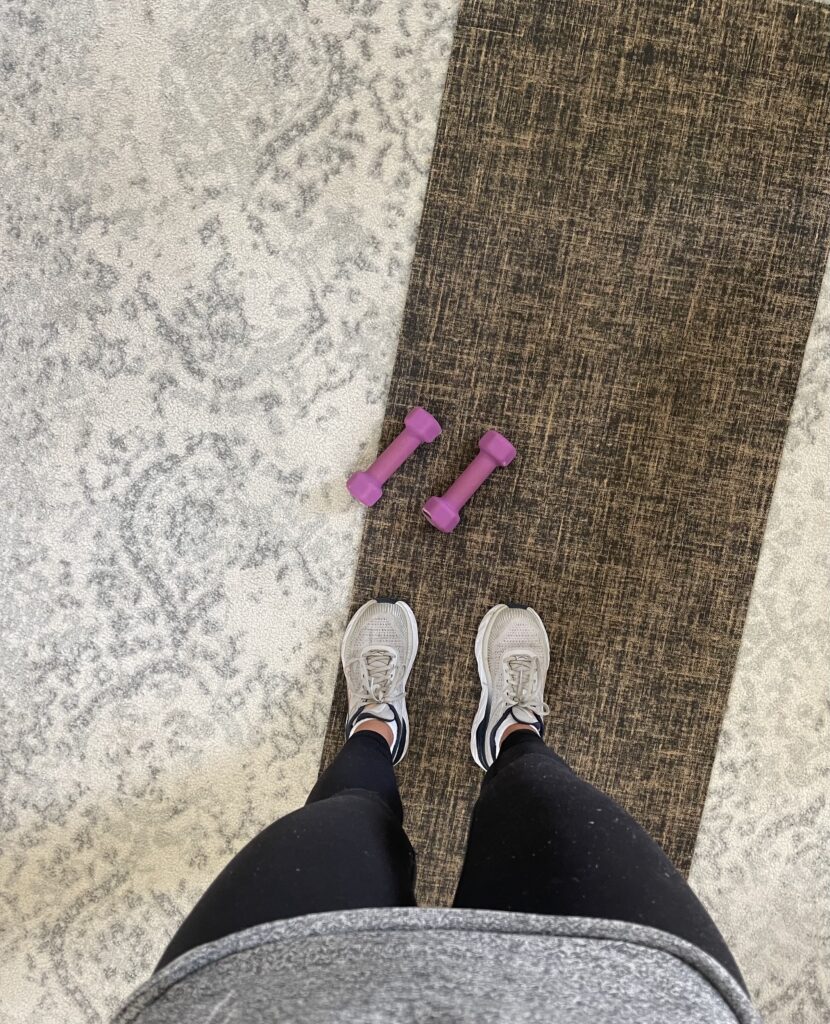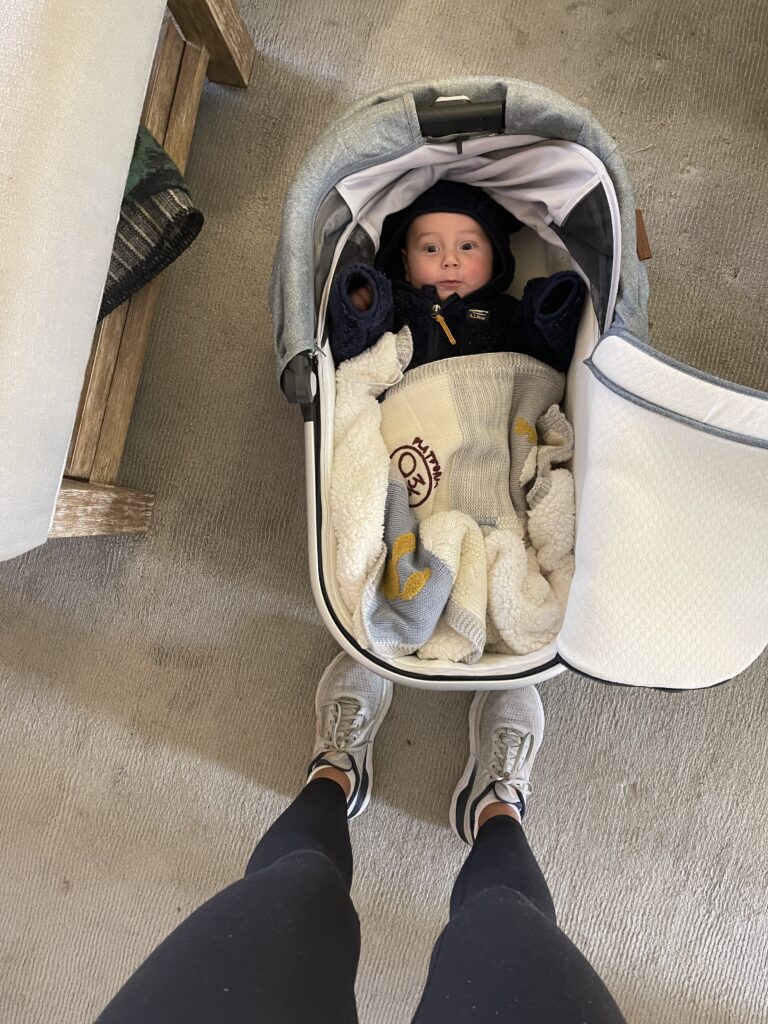 After a recent reorganization of our home office, we have a lot of books to donate. There are multiple "little libraries" around our neighborhood, so we turned our walk into a scavenger hunt of sorts, looking for these libraries and offloading old books.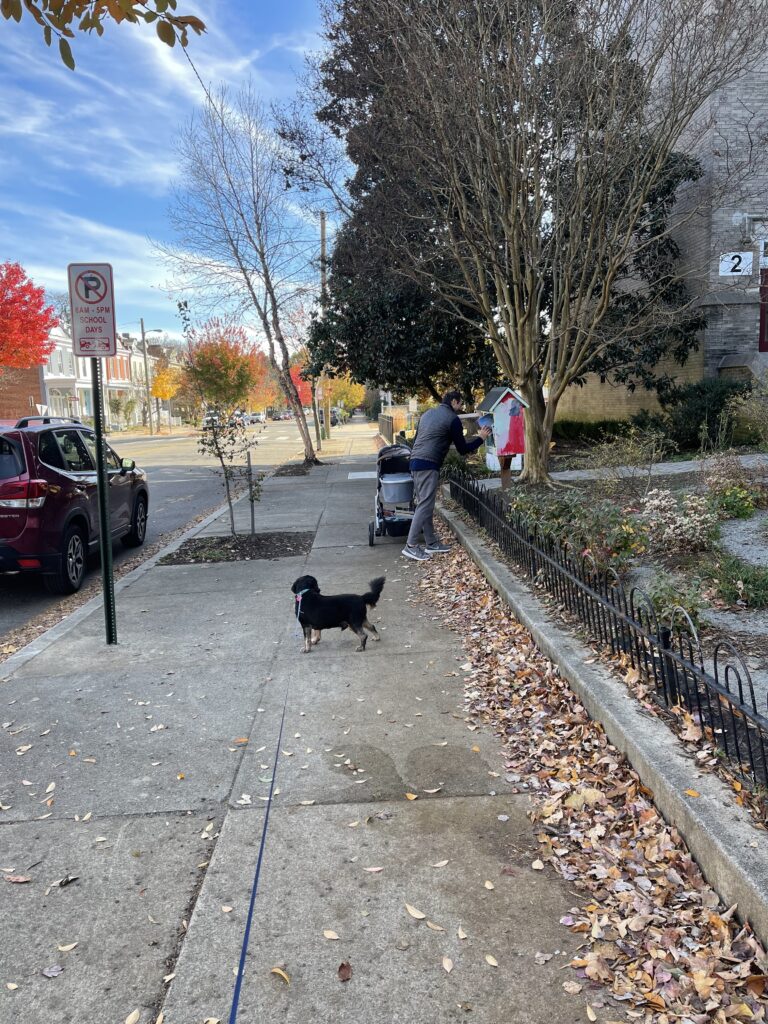 It was then time to get ready! I was hosting, and while other family members were responsible for bringing various dishes, it still meant getting our house tidy and doing some light cooking. With a five-month-old, this is a bigger feat than you might think. My mom had graciously come over the day before to arrange the table. It turned out beautifully!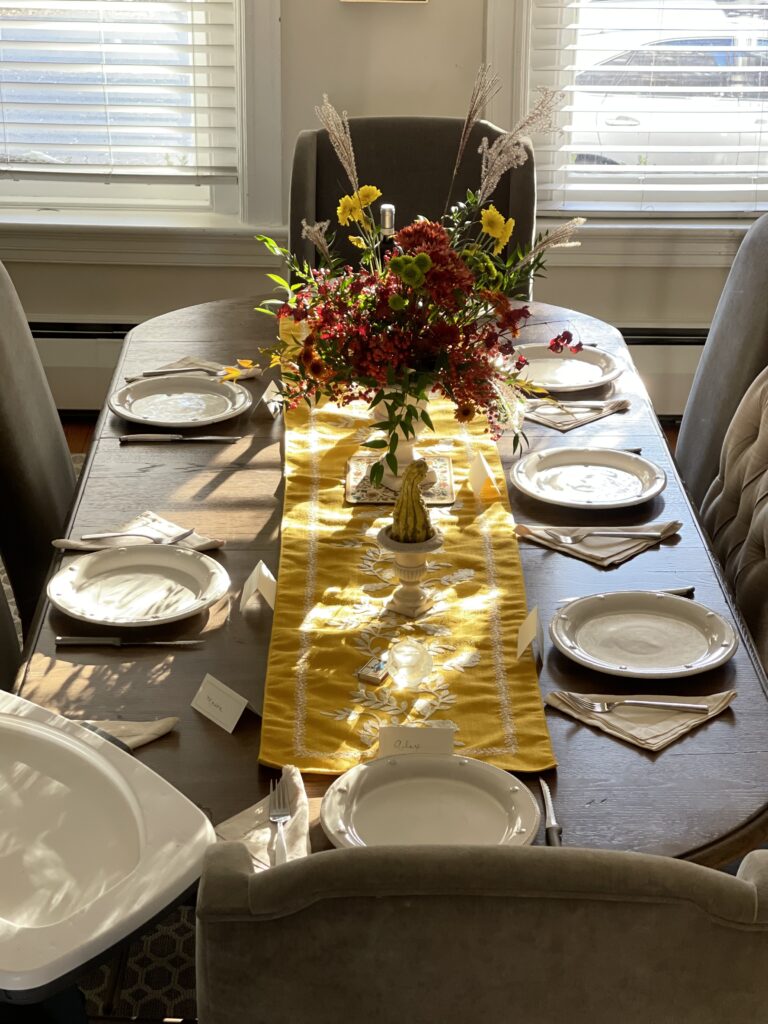 I had baked a couple of pies the day before: the pumpkin pie and pecan pie from my cookbook. I may be biased, but my cookbook is my go-to for healthified baked goods! All gluten-free, plant-based using low-glycemic sweeteners for more blood sugar balancing desserts.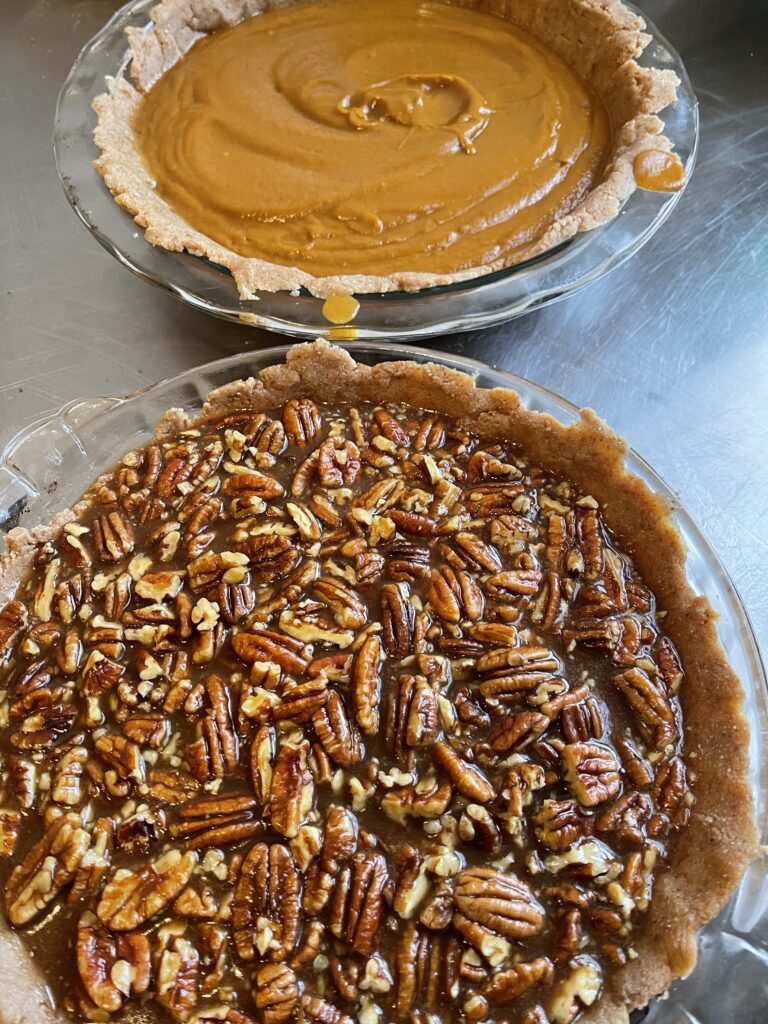 I was also in charge of providing all things green. I made a simple roasted Brussels sprout and sweet potato dish (coated in olive oil, sea salt, garlic salt, and onion powder), and an arugula salad with goat cheese, apples, and walnuts (not pictured).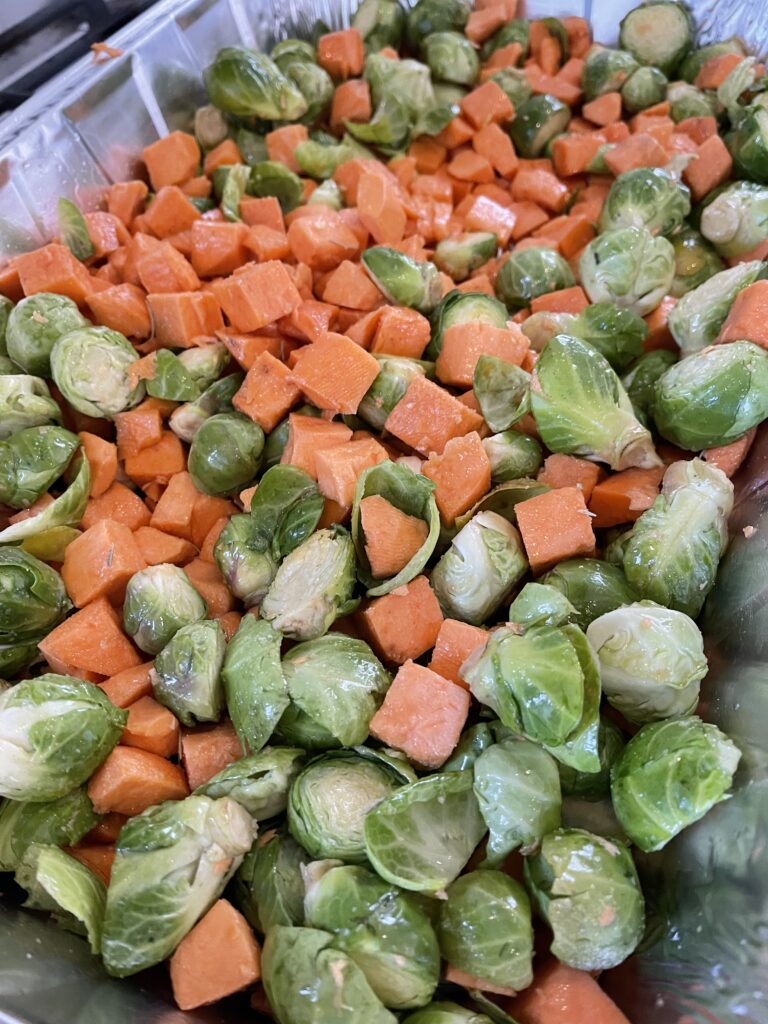 Plus a cheese board for an appetizer. I always incorporate Mary's Gone Crackers, Flackers and Simple Mills for gluten-free options on a cheese board.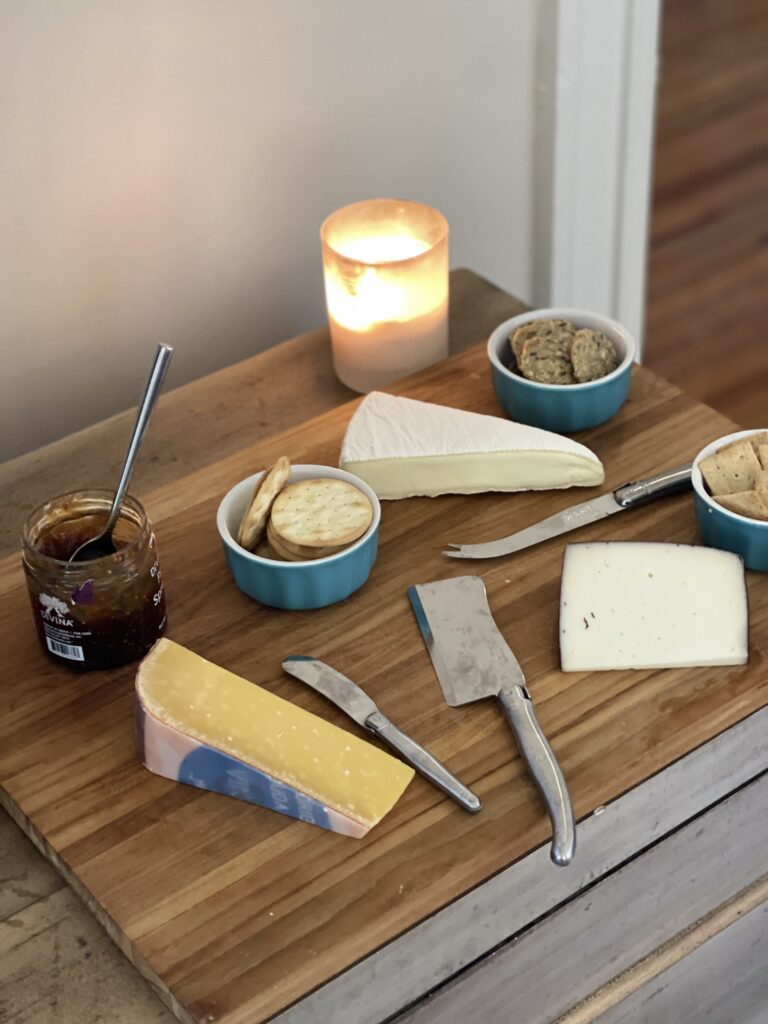 And can't forget about the bar!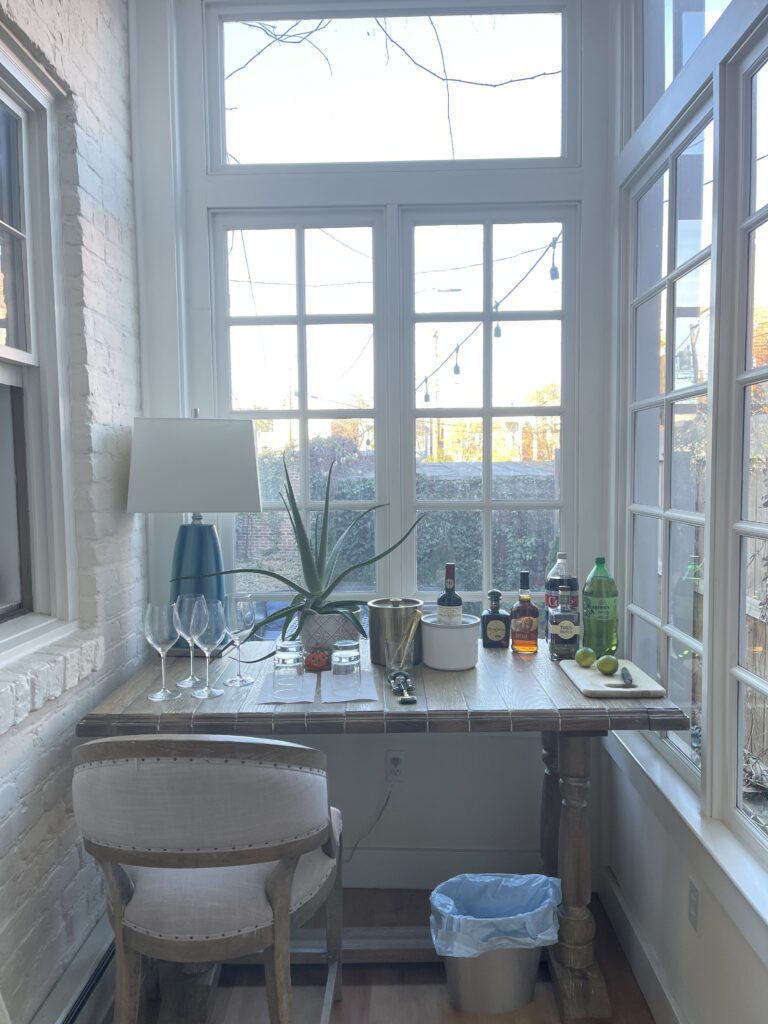 Having a happy Thanksgiving is on my Happiness List, and I would call it a success. I definitely ate and drank more than I would on a normal day, but that is completely OK! It is all about getting back into balance the next day, without swinging in the opposite direction with deprivation or restriction.
Friday
The baby woke up before 7AM, which made me very happy I was asleep before 10PM the night before. I started the day with coffee; he started his day with PAW Patrol.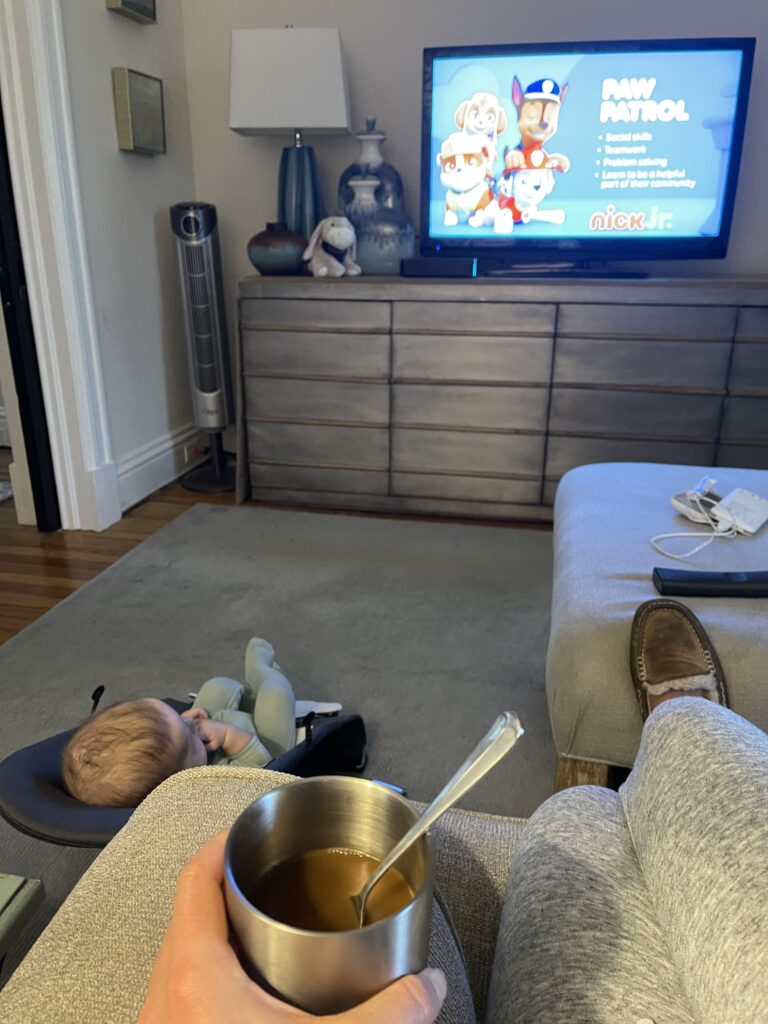 I was then craving a run, which is weird these days as I haven't been running much at all since getting pregnant over a year ago. I love the Peloton 20-minute runs, so decided to try. I was very proud of myself for jogging the entire time!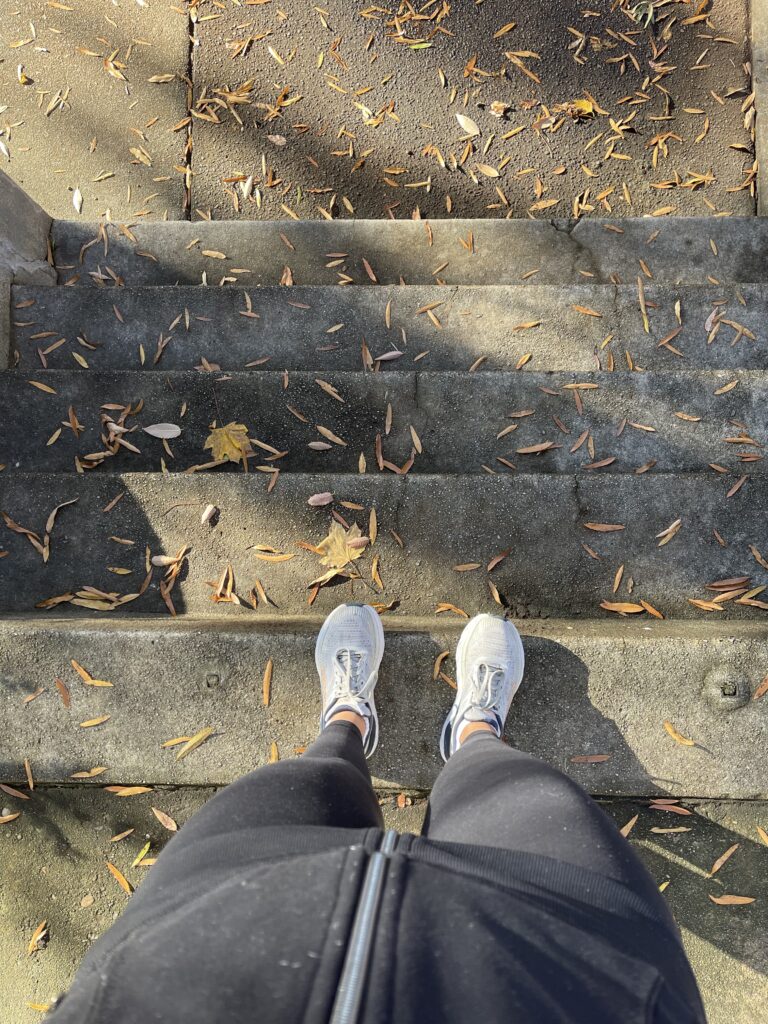 Afterwards, I fixed Alex and I a couple of green berry smoothies to refuel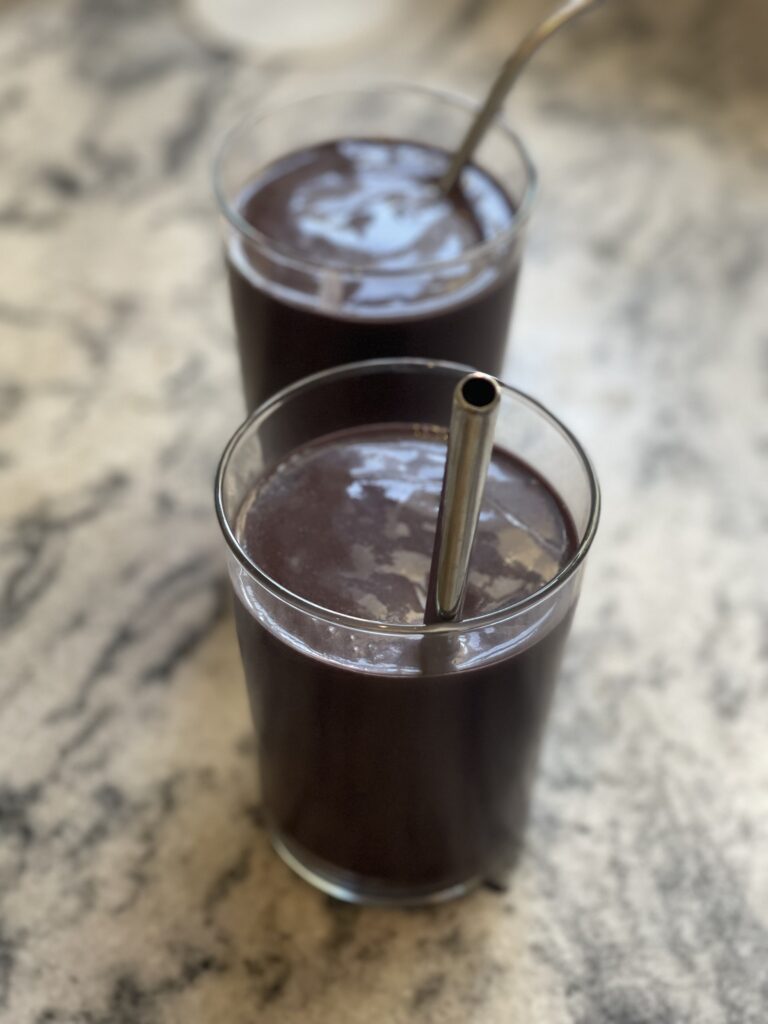 We then went on a short family walk to enjoy the beautiful morning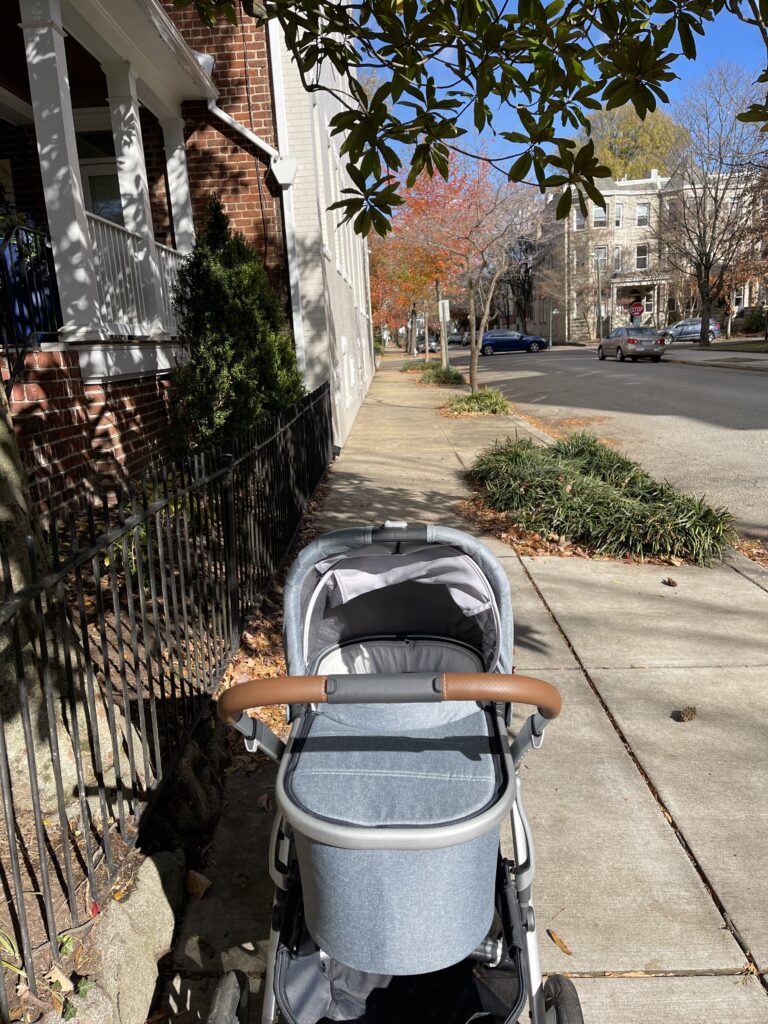 A friend of ours was in town for the holiday, and we had made plans to get together at River City Roll. In years past, this would have probably caused me a lot of anxiety – going out after an indulgent dinner, feeling like I needed to "get back on track." But that is what is so liberating about not being caught in that cycle mentality. Mindfulness and moderation equal food and drink freedom!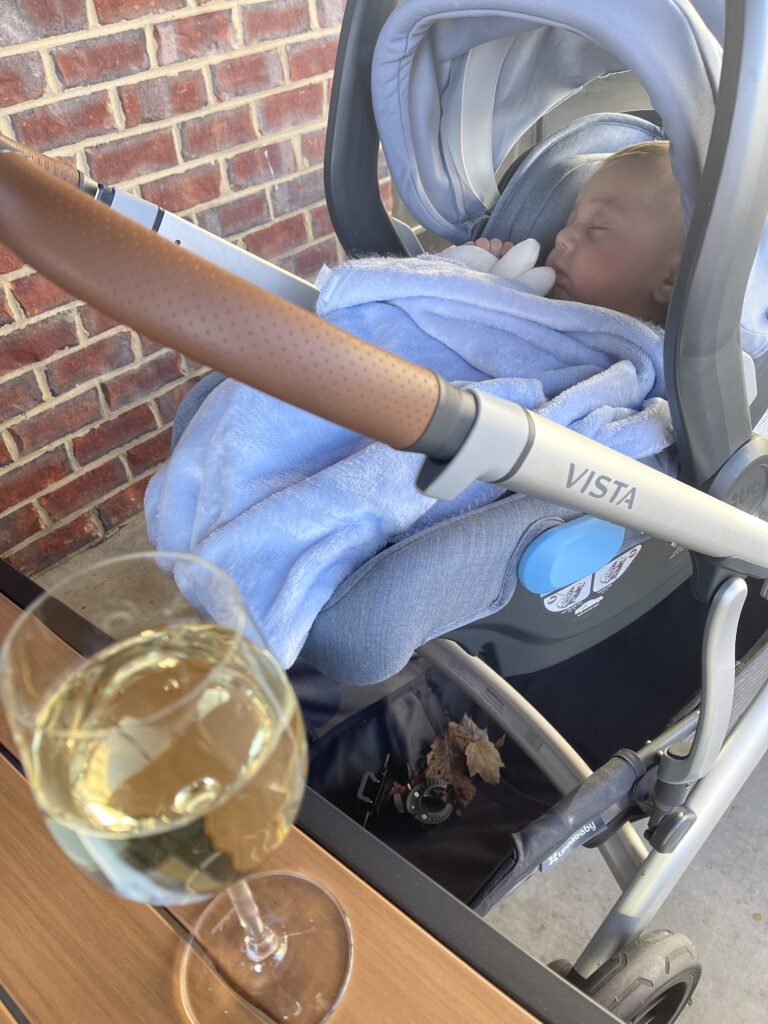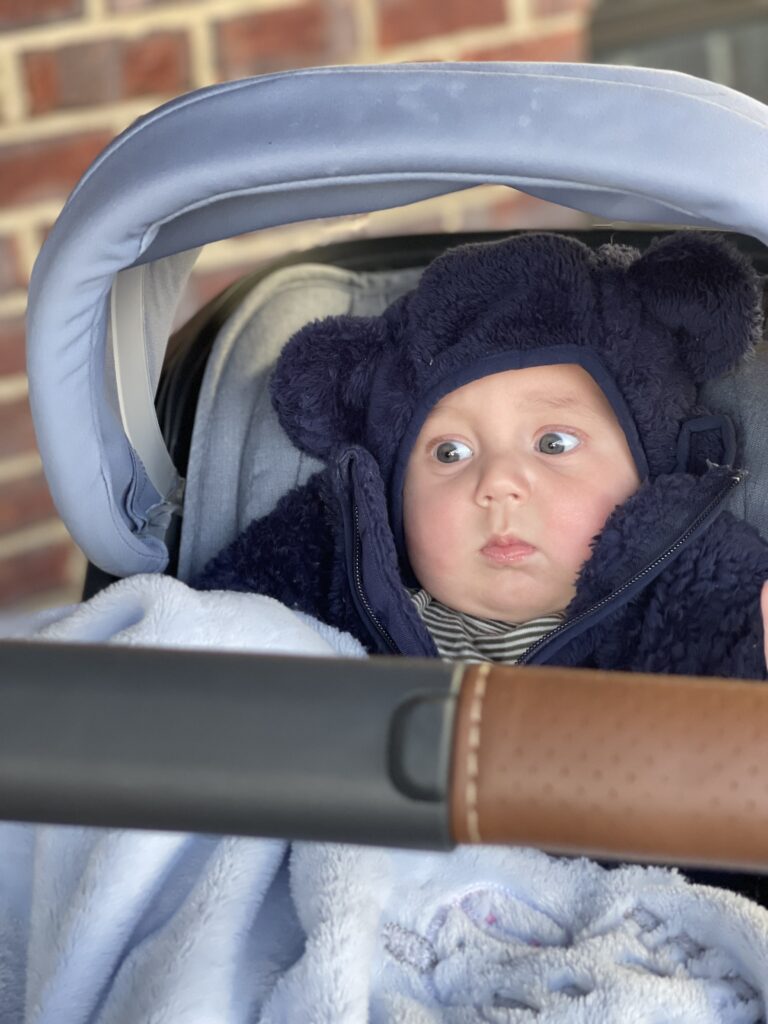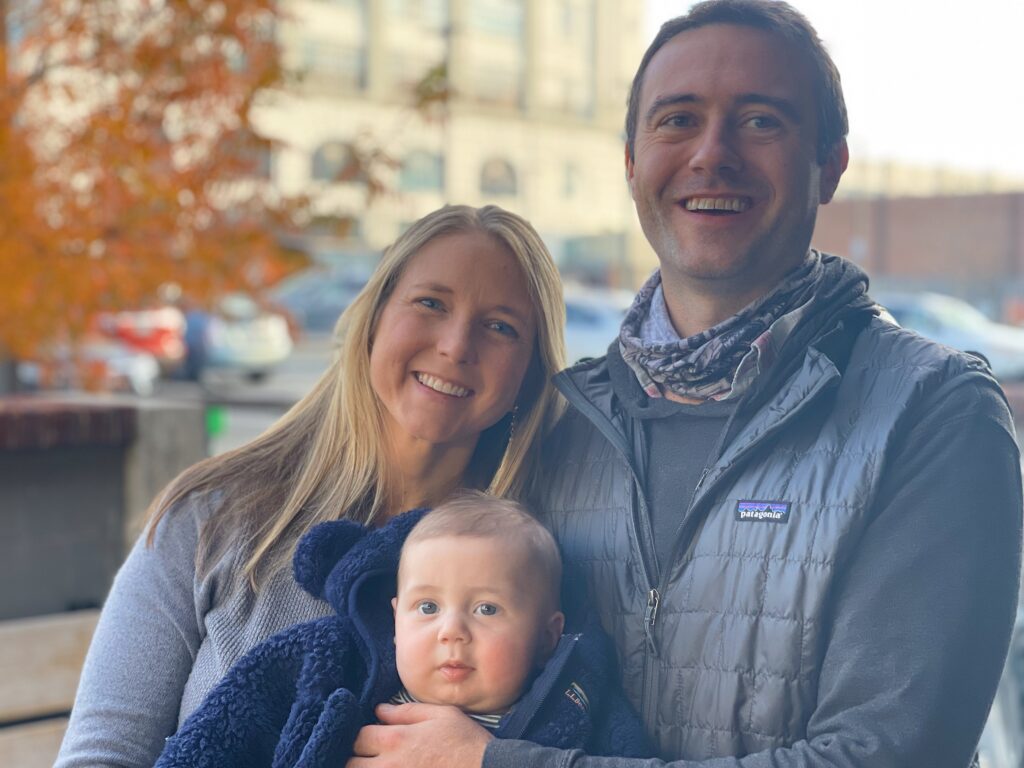 We came home to a UVA basketball game and leftovers, which of coarse included a small serving of pie!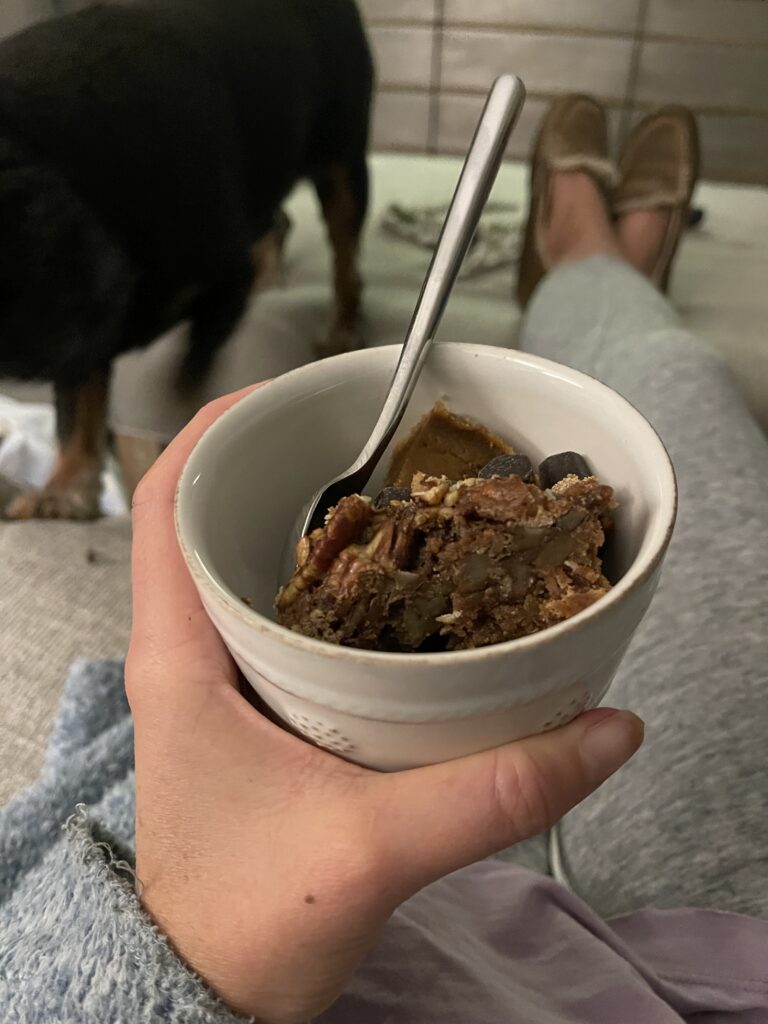 Saturday
The first thing on my agenda was fixing Mason's butternut squash. We started him on solids the week before, and it has been going so well. I can tell he is going to be a good eater (like his mom), and has loved everything he has tried so far.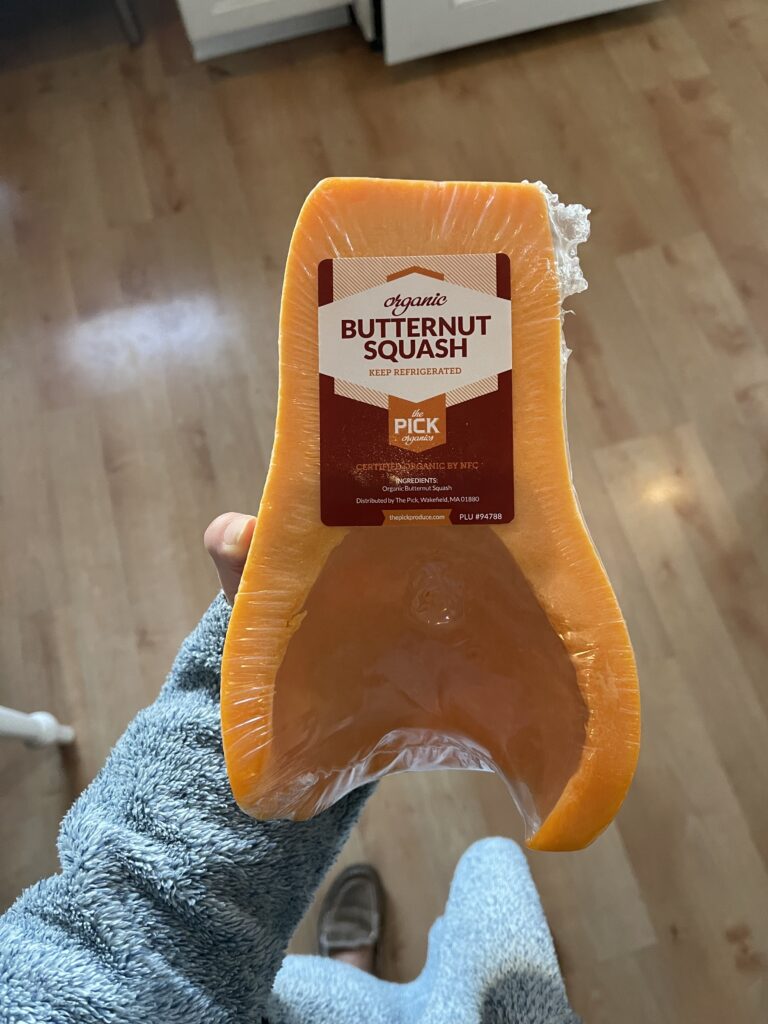 I found this organic butternut squash half at Whole Foods, which was super convenient as it was already peeled. I dry roasted it at 400 degrees for 45 minutes, then pureed it in my Vitamix with 1 cup of filtered water.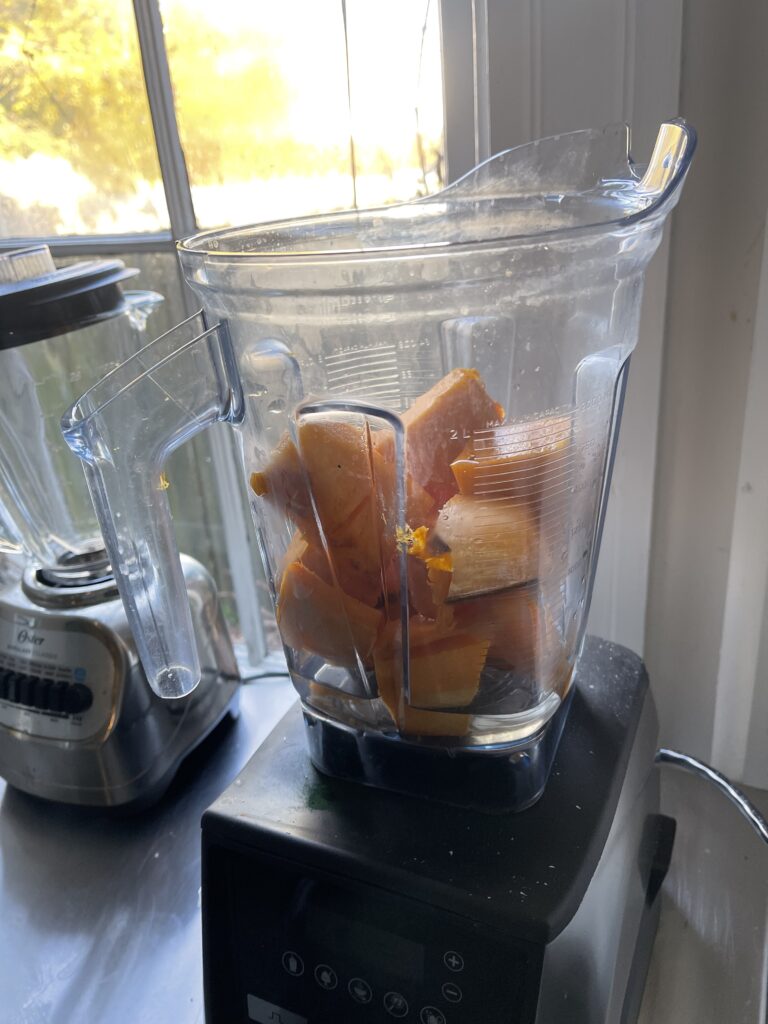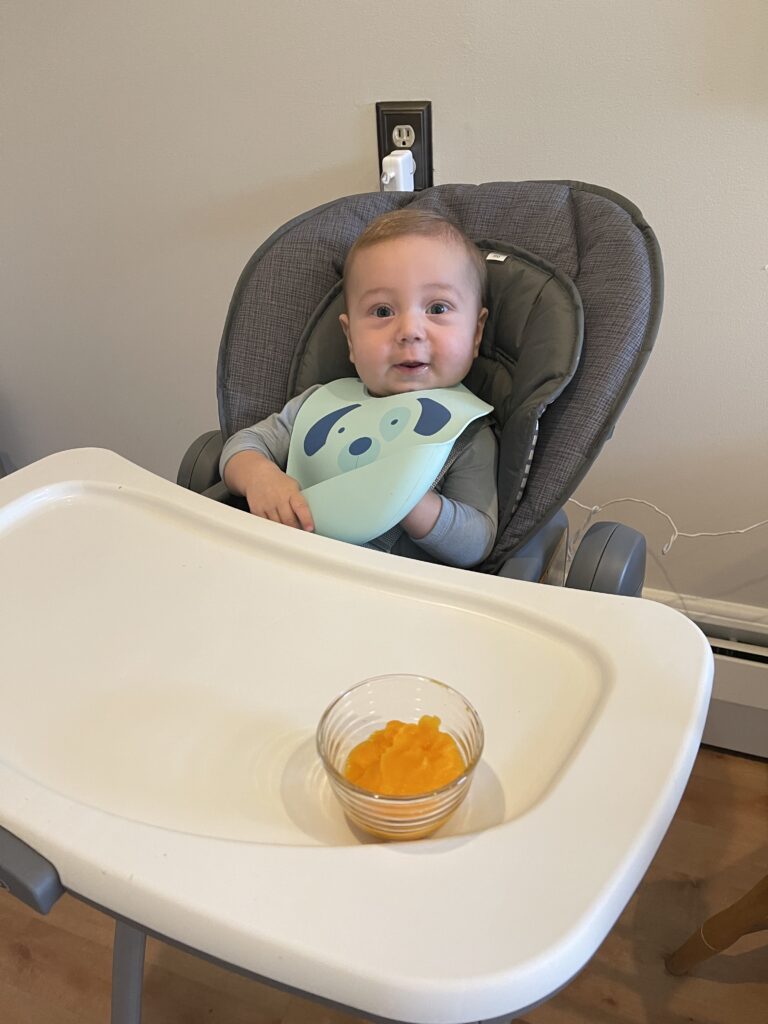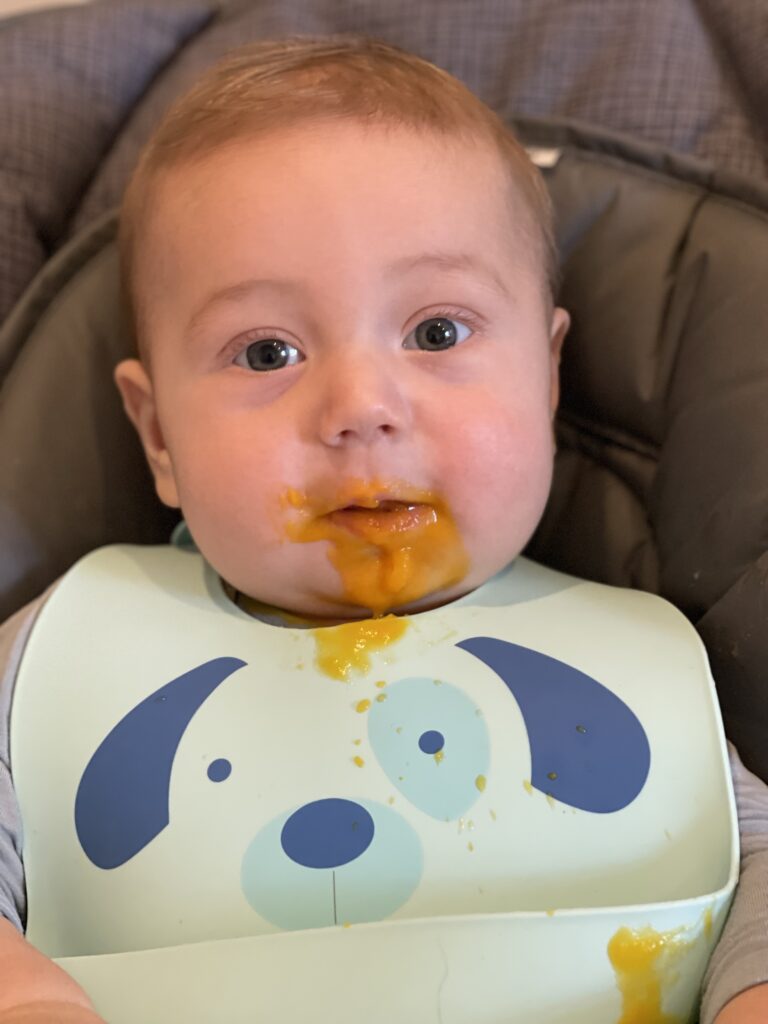 It was time for Alex and I to eat, so we walked to North End Juice Co. for breakfast.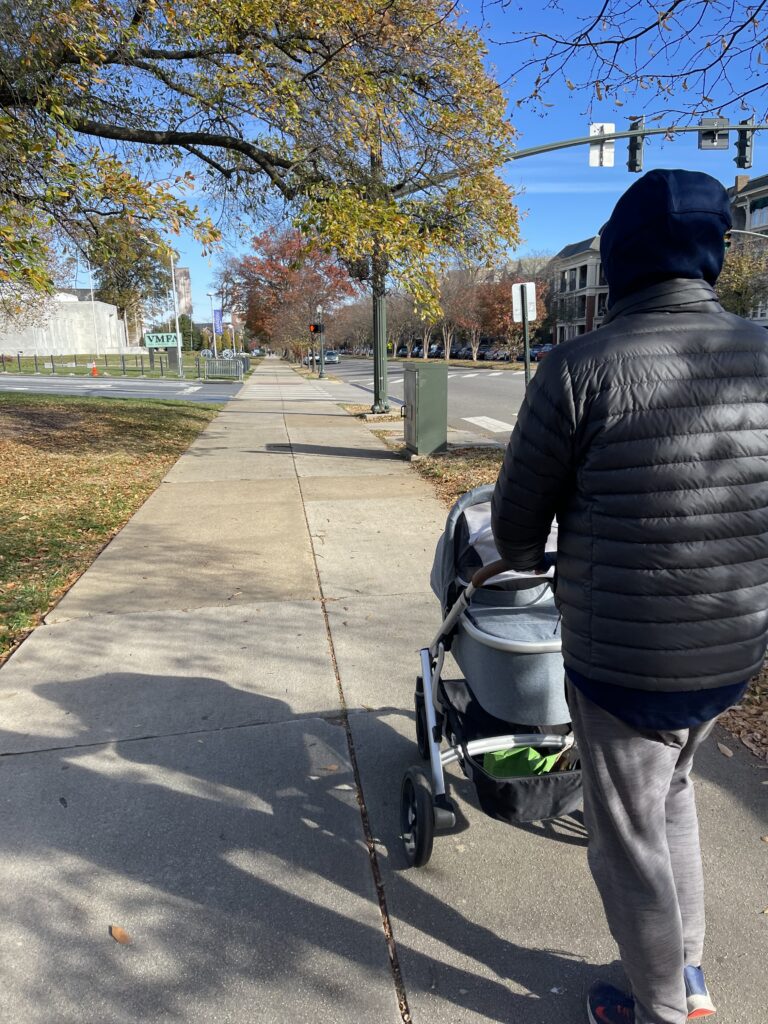 I typically order the same thing every time: their Arnold smoothie bowl with a few tweaks. I substitute the whey protein powder for collagen and keep toppings to a minimum: gluten-free granola, cacao nibs, and almond butter.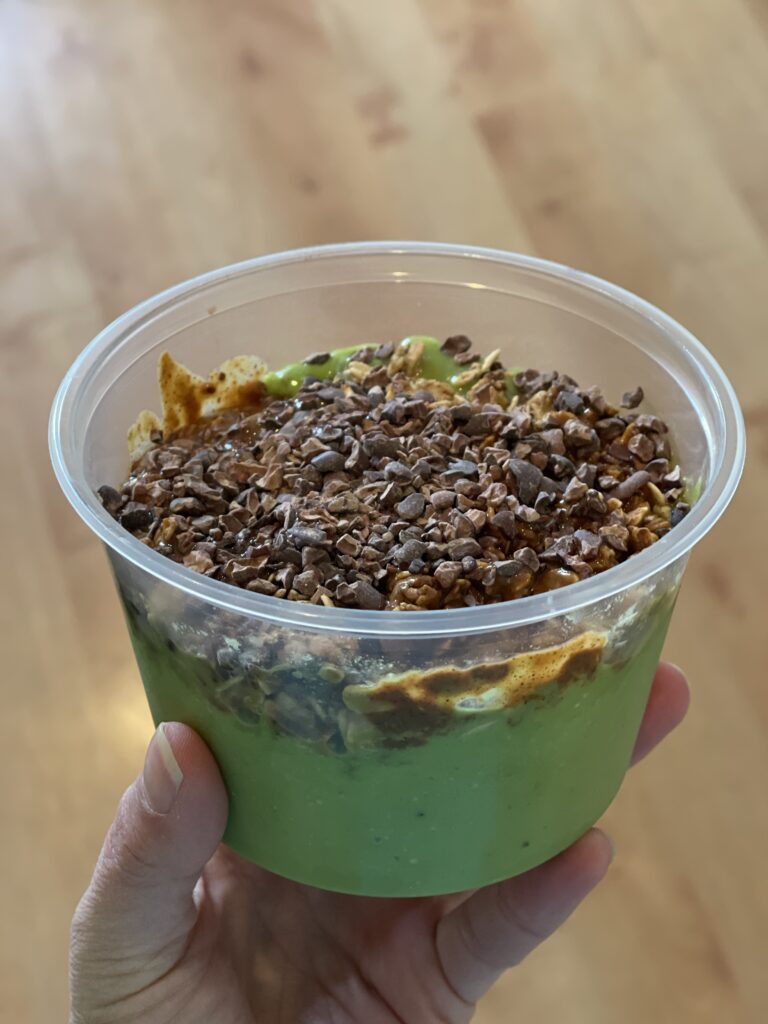 The rest of the day was spent watching football, eating more leftovers, and I was asleep by 9PM!
Sunday
Postpartum, my meditation practice has been pretty non-existent, but I'm trying to bring it back. While Alex watched the baby, I was able to fit in 10 minutes. If I rearrange my morning routine, I know I could be more consistent with it, but Mason's wake time is still a bit unpredictable. I will do the best I can! The holidays can be an anxious time for me, so it (along with yoga) is something I need to prioritize.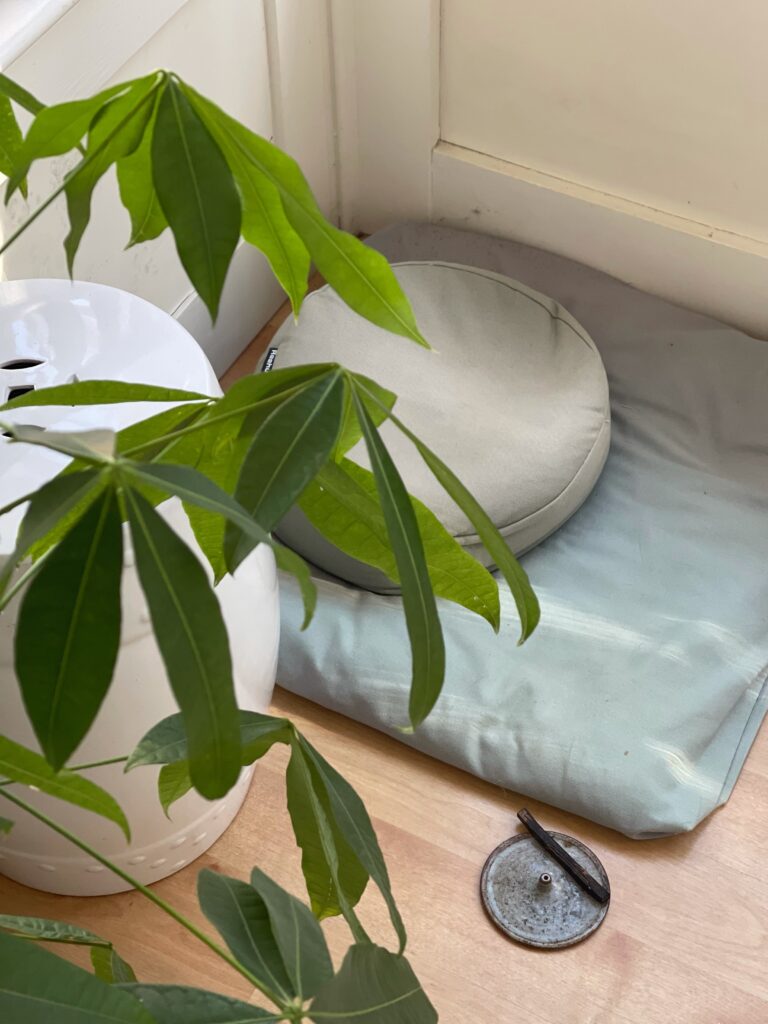 I fixed Alex and I some green berry smoothies for breakfast and we both felt so good after eating them!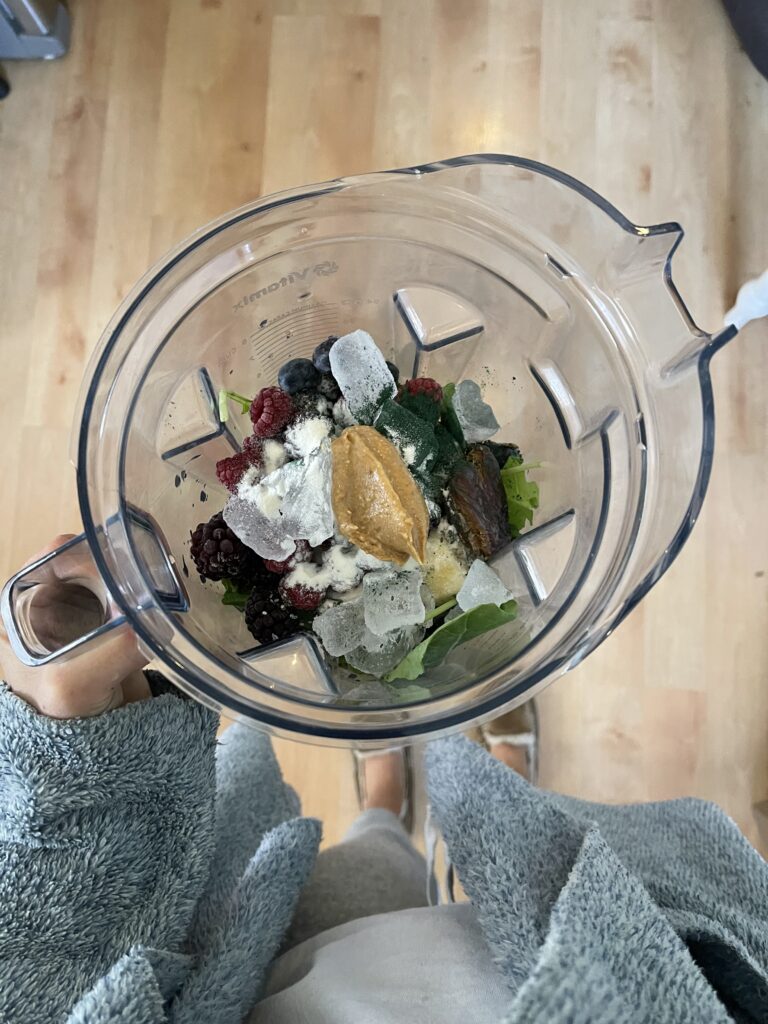 It was then time to head out to get our Christmas tree!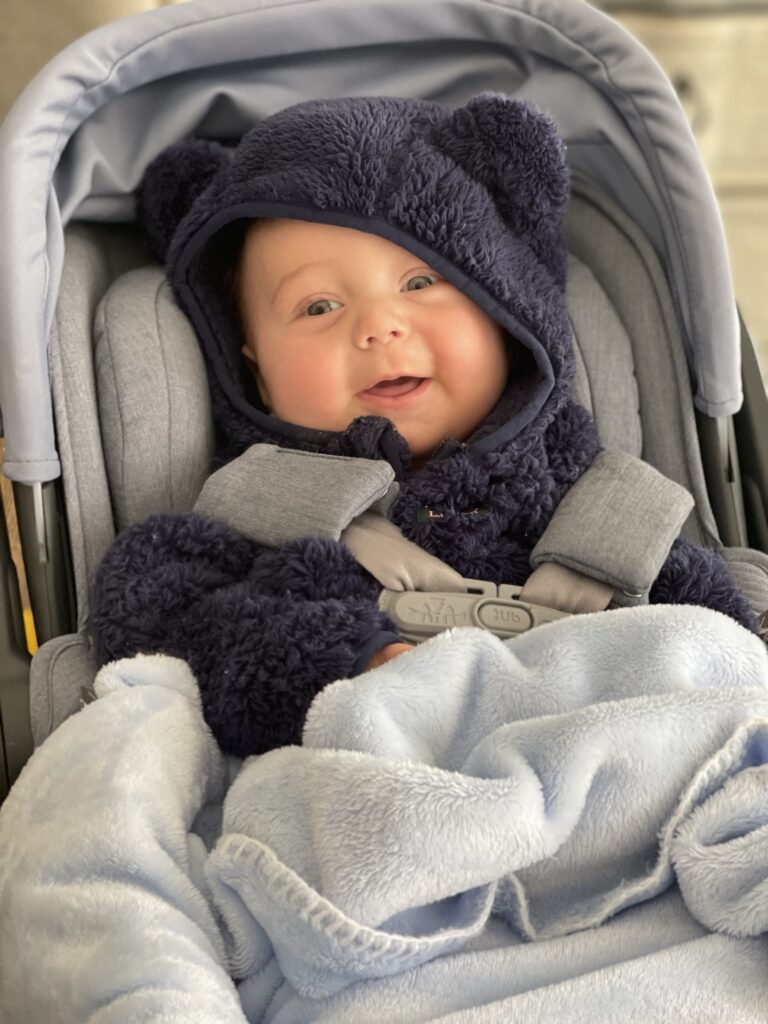 I managed to do some food prep in the afternoon. I've been feeling more plant-forward meals of late, so I cooked up some quinoa for lunches ahead.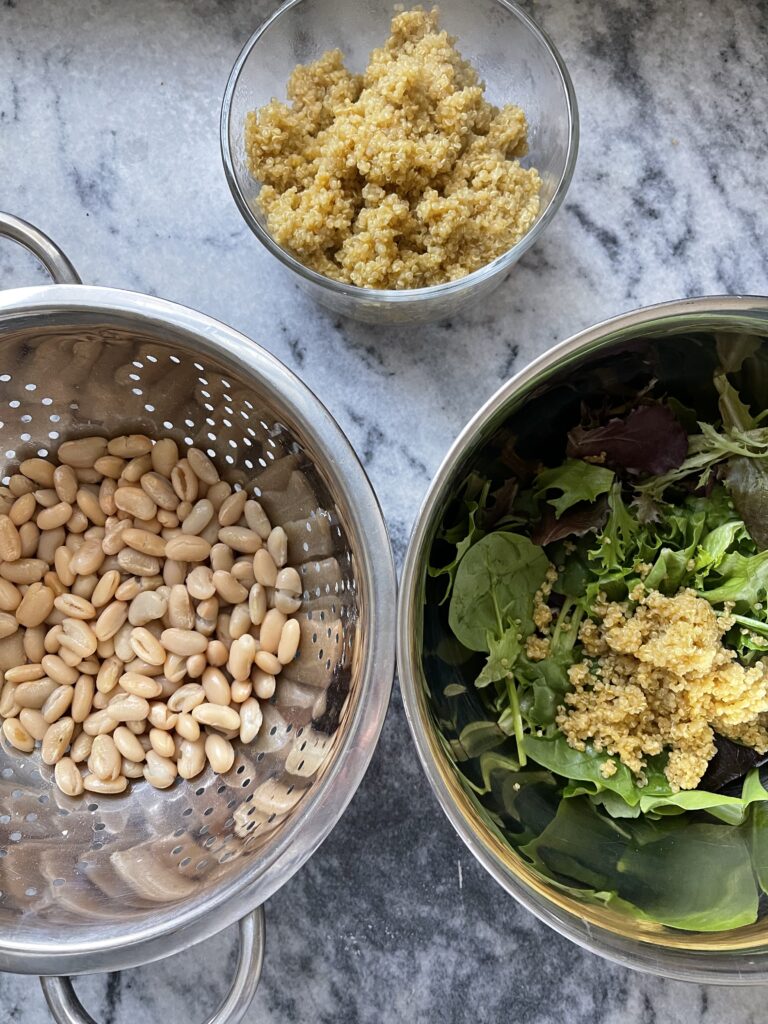 I then made a salad with arugula, leafy greens, quinoa, goat cheese, apples, white beans, walnuts and olive oil. Delish!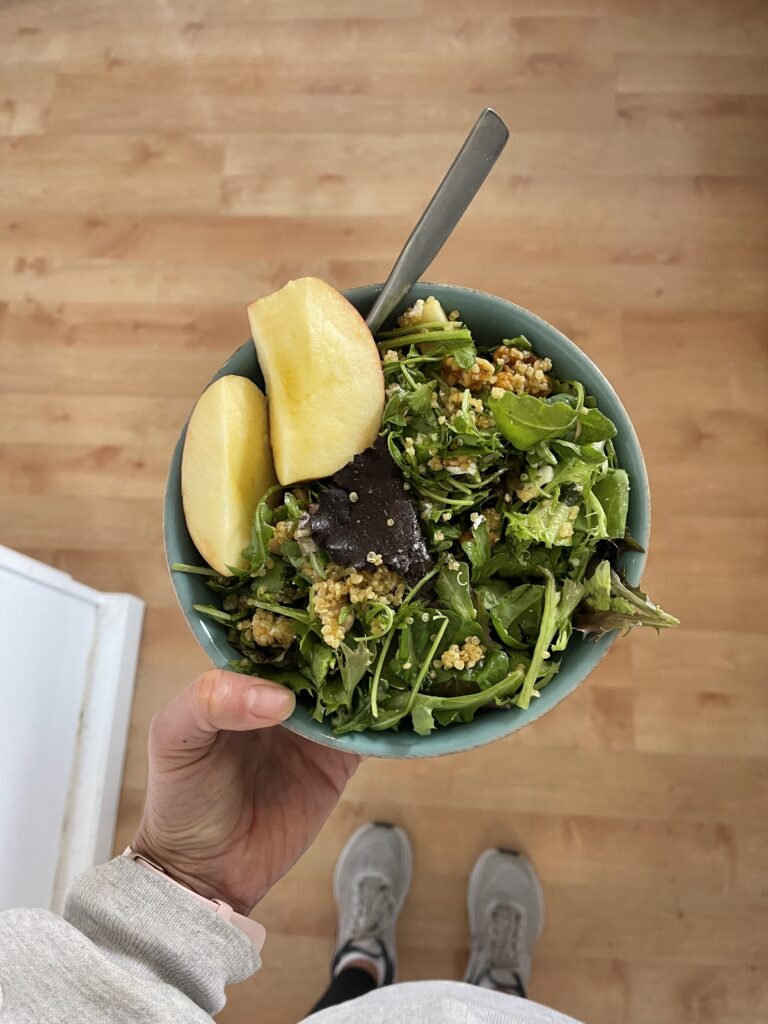 Later that afternoon, Alex proposed a family walk. I would have loved to stay on the coach, but was so glad we walked. It was a great way to round out the holiday weekend!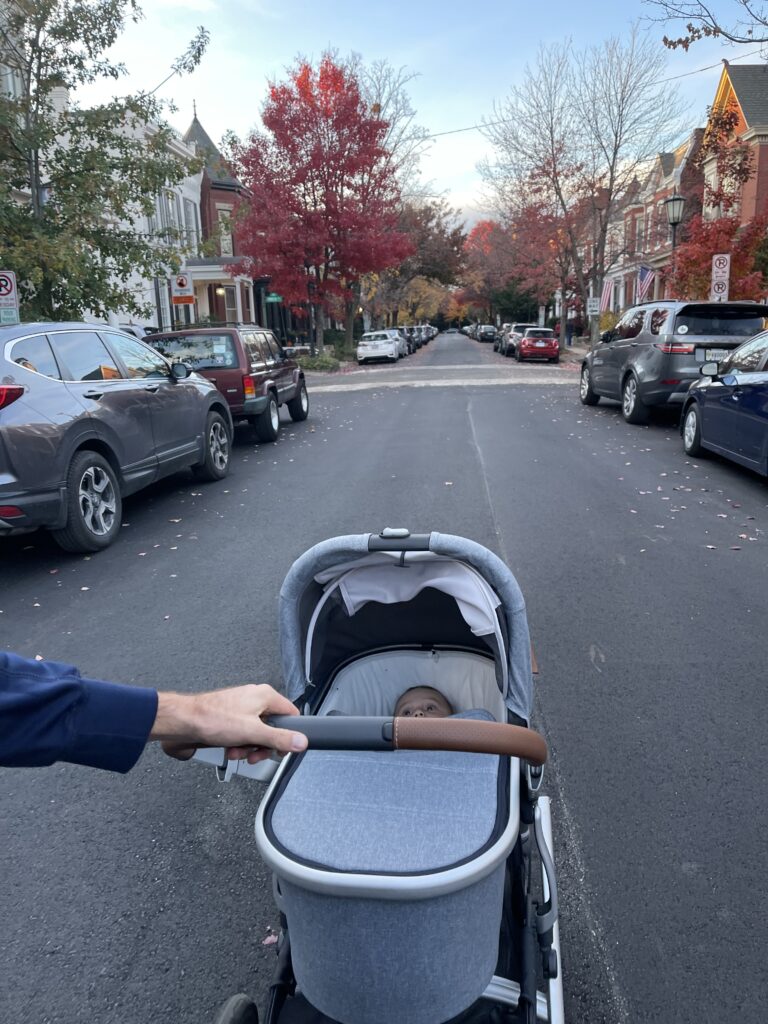 You Might Also Like: