When you own your own business, you can never really turn away from it. I feel as if I work seven days a week in some way shape or form. Even if I don't, I am thinking about my business every day. Believe me, I am not patting myself on the back about this, it's actually quite exhausting. I absolutely love what I do – it's so rewarding, but also exhausting. Both can exist simultaneously.
Additionally, I work from home. This means that my home environment contains associative triggers that can make me feel stressed and anxious. There are those daily life triggers like "do the laundry" and "you are almost out of diapers," to the work triggers every time I walk by my home office. My work also includes a lot of recipe writing and working with food, so sometimes simply standing in my kitchen makes me run through a mental to-do list. Again, I love my work, so I am not complaining. I am also someone (I have recently realized) who likes to stay busy; this realization offers a sense of acceptance, so I have no one to blame for this but myself.
When we are going about our daily lives, from managing the mundane to chipping away at our dreams, sometimes we need something to pop ourselves out of it so we can truly pause and rest. So when my husband asked me if I wanted to leave Mason with his grandmother and do a Richmond relaxation staycation somewhere, I knew it was just what I needed. We booked a room at the Jefferson Hotel for a Sunday evening. It was less than 18 hours, but it was some of the most restful fun I have had in a while. I honestly think an aspect that made it so fun was that we were "traveling" in our hometown. It was a five minute drive with no fuss. When we pulled into the parking lot, I couldn't help think it was the easiest road trip ever! It was also fun to look at our city through the lens of an out-of-towner so to speak.
Sunday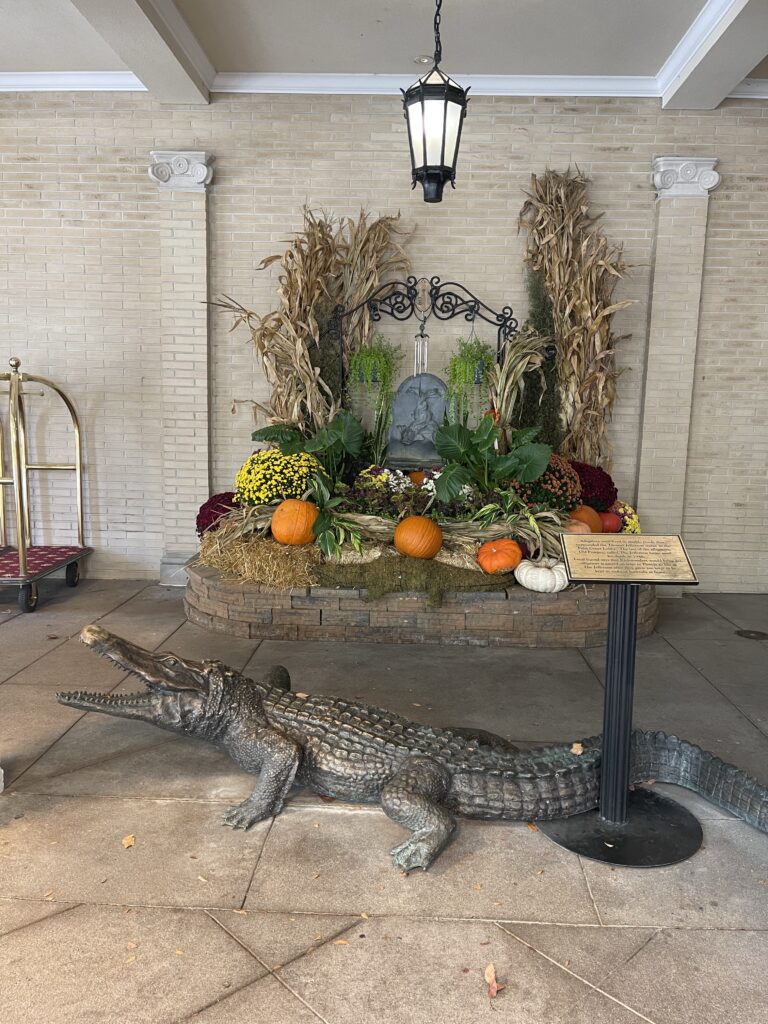 The first thing we did was hit the indoor pool. I was craving a swim, and it's a salt water pool, so that was very refreshing.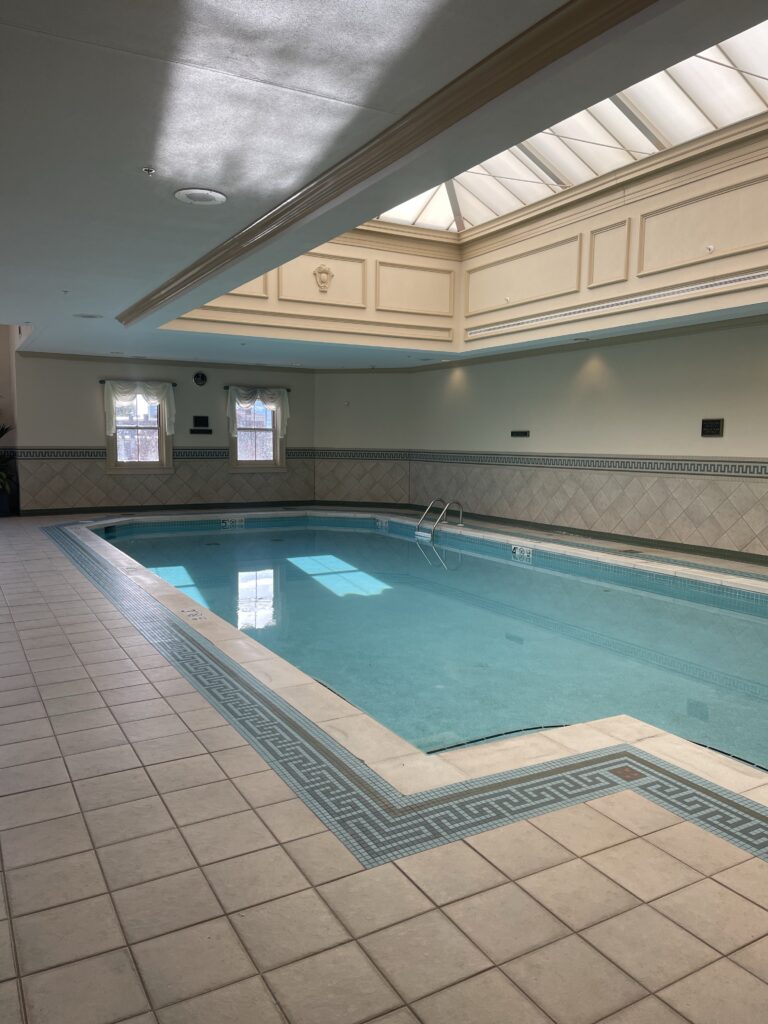 We read for a bit before heading back to the room. I will say it was different laying out by a pool without the warmth of the summer sun. I think that is why I was ready to leave sooner than I would have been if we were outside.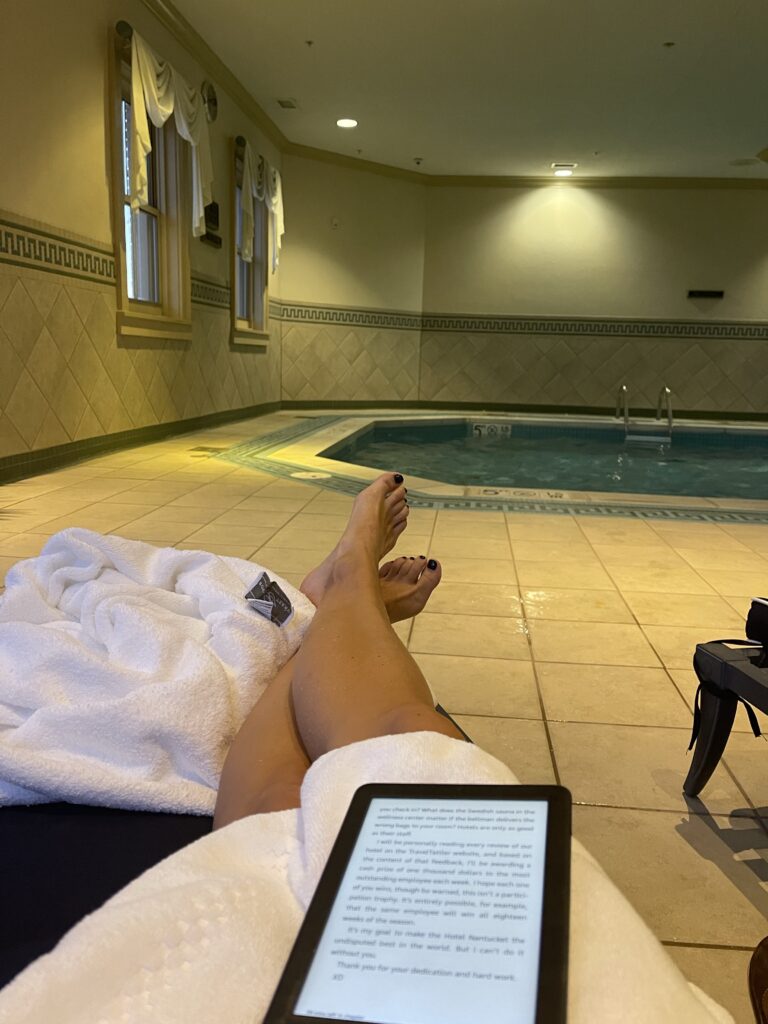 We got into robes, popped some champagne and lounged around until dinner.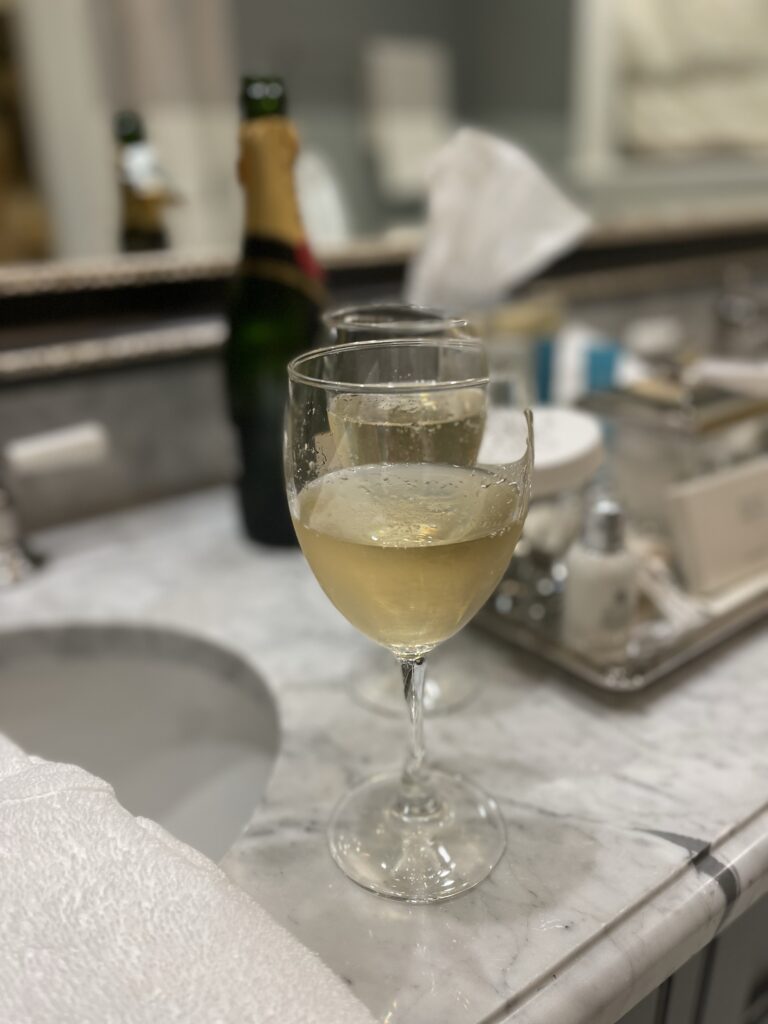 We had reservations at Lemaire, the hotel restaurant. We went downstairs a little early to get some drinks and an appetizer at the bar. We ordered oysters and tequila sodas with lime and jalapeños. That is our drink order these days!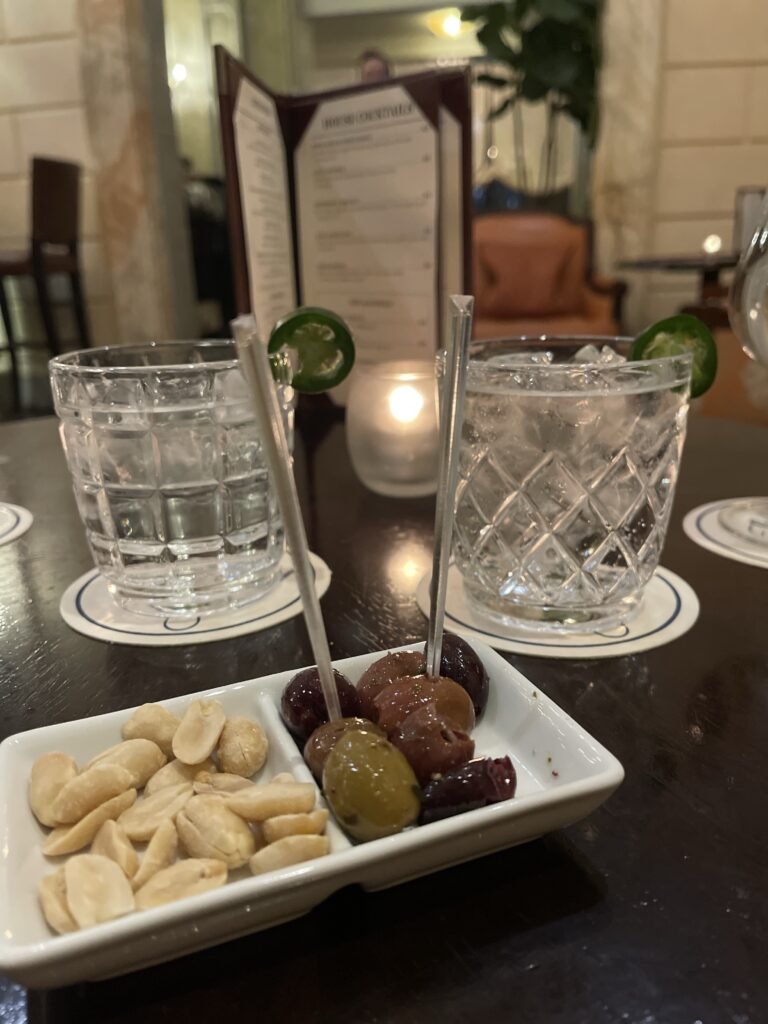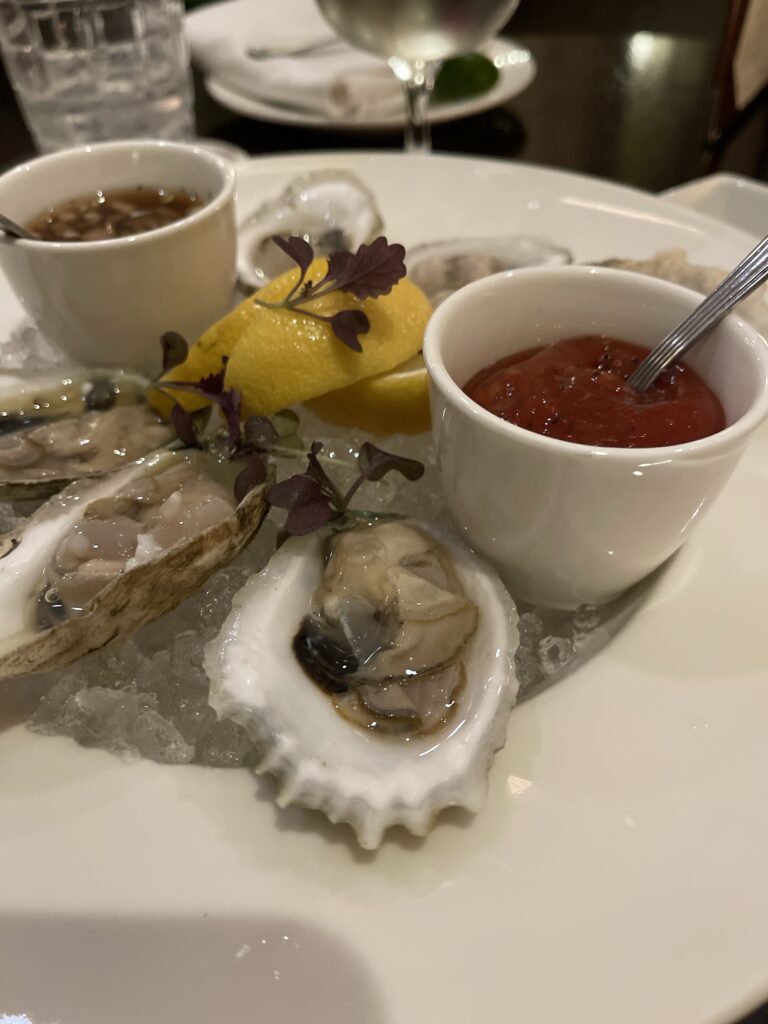 We sat down to dinner, ordered a bottle of wine and two fish entrees. I am not going to sugar coat the fact that we drank a lot that night. Sometimes it happens! Rarely do I have more than two drinks per night, so I chalk this up to a special occasion. We balanced it out with other healthy habits and got back on track the next day.
For dinner, I ordered the salmon, and Alex got the rockfish.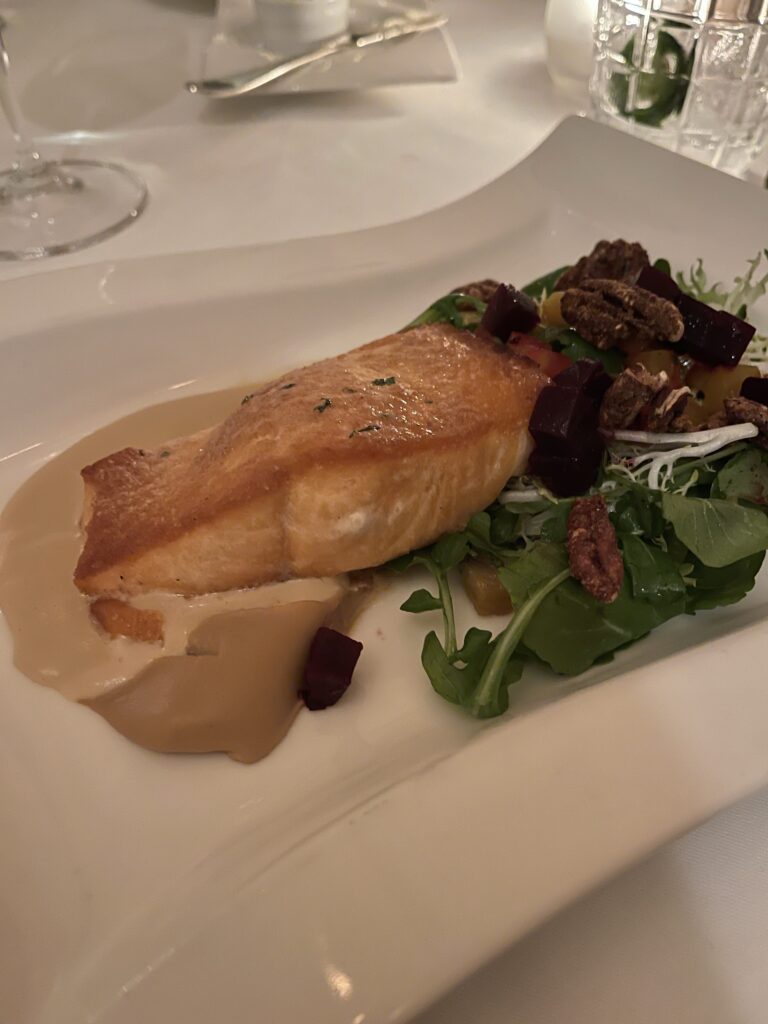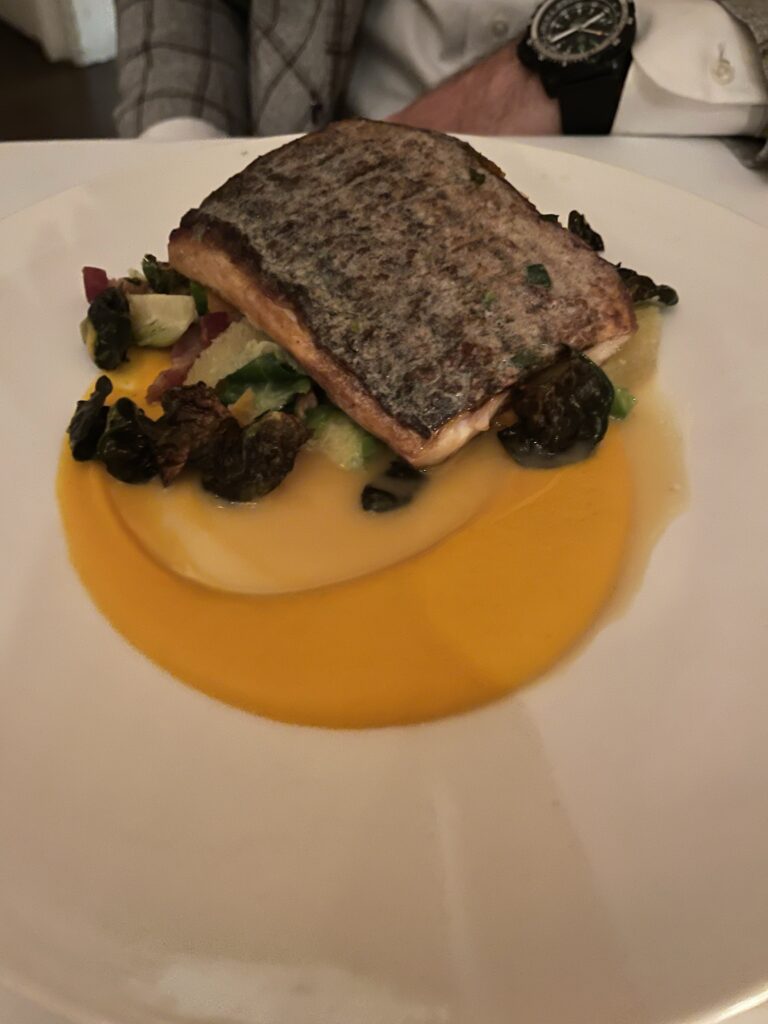 We also ordered dessert – the "Dark Chocolate Delight." It was delicious! We don't normally order dessert when we are eating out because I typically prefer my own, but I was treating myself, and in that moment I wanted it and it was so worth it.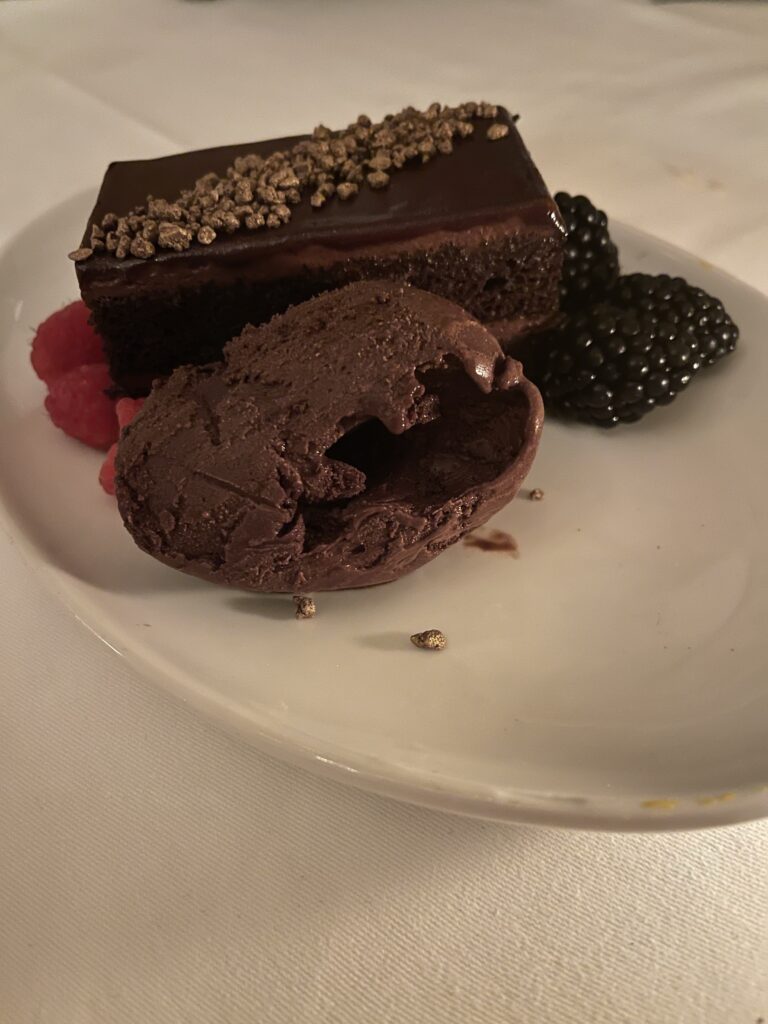 Something I recently discovered when we went to Austin are these vitamins when you do find yourself in those situations where you over-imbibe. I always have them on-hand and so glad I brought them with me. It wasn't a cure-all by any means, but it definitely lessened the blow the next day.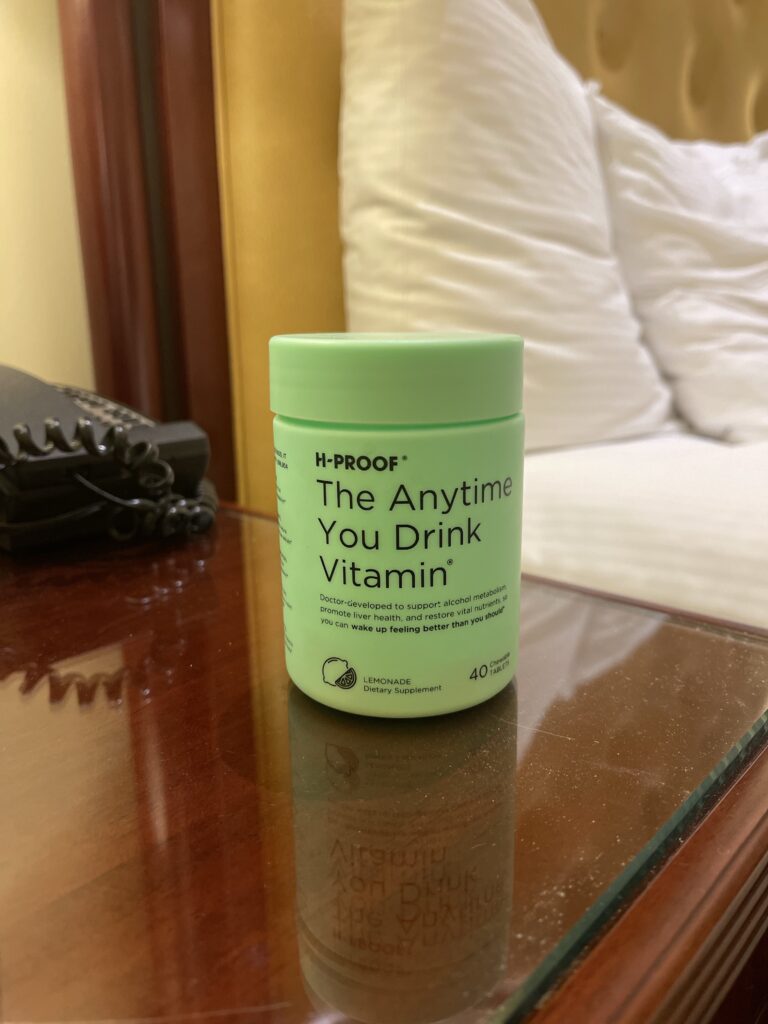 Monday
Having a toddler is like groundhog's day. Every morning can feel the same, especially since he wakes up between 6-7am like clockwork. Being able to sleep in until after 8am was a blessing! I wanted to jump into the pool one last time. I swam a couple of laps to start the day with movement and then did a quick five minute meditation poolside for some mindfulness.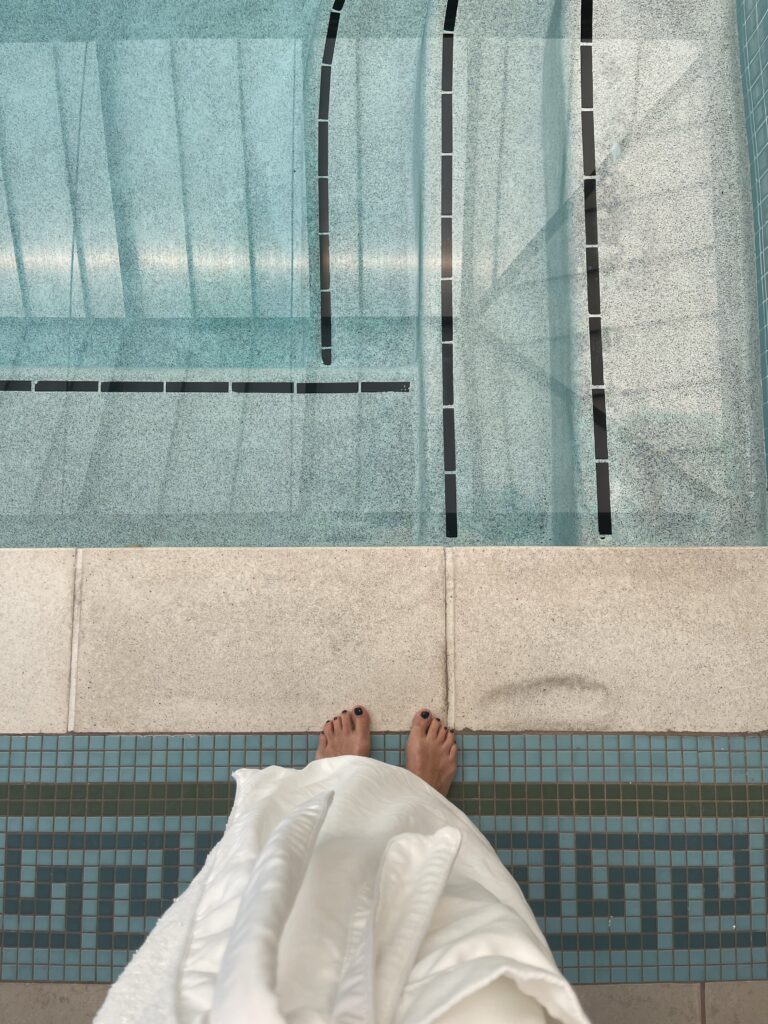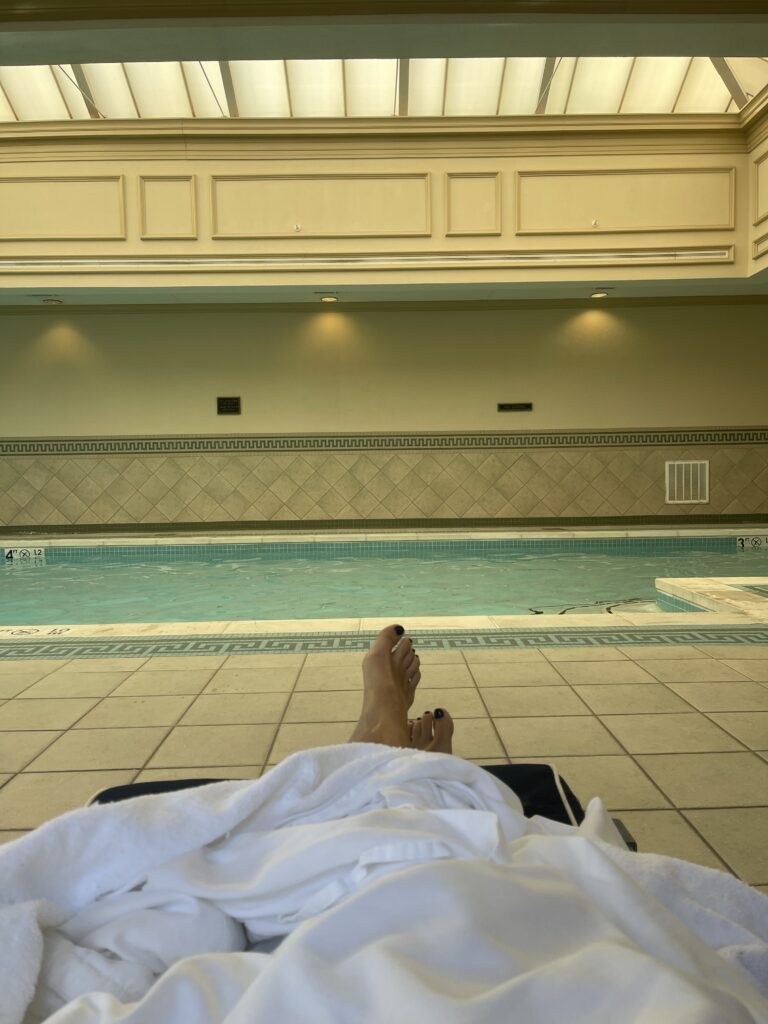 I also always travel with my journal. It is a habit that is so enmeshed in my morning and makes me feel grounded. Sometimes it is more challenging to write when I am traveling, but even if I just write down three things I am grateful for, it makes a difference.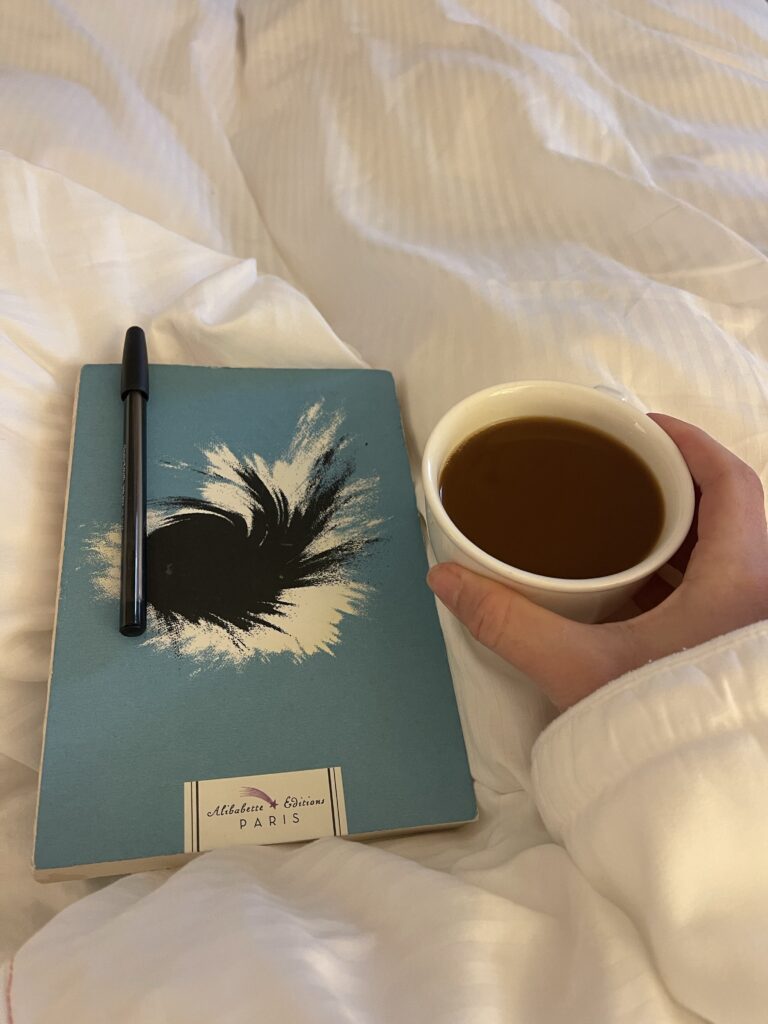 We ordered room service before heading out. I was pleased to see some healthy options on the menu! I don't really like eggs in the morning, but if you do, an omelette is always a good choice as it is a sure fire way to start your day with healthy fat and protein. I was debating between a smoked salmon dish, granola and greek yogurt, and a smoothie. I ended up going with the smoothie. It was listed as a "Blueberry Banana Smoothie," which I would not have gotten if it was pure fruit, but I was able to add greens, protein powder, peanut butter, and bee pollen, making it a well-rounded meal!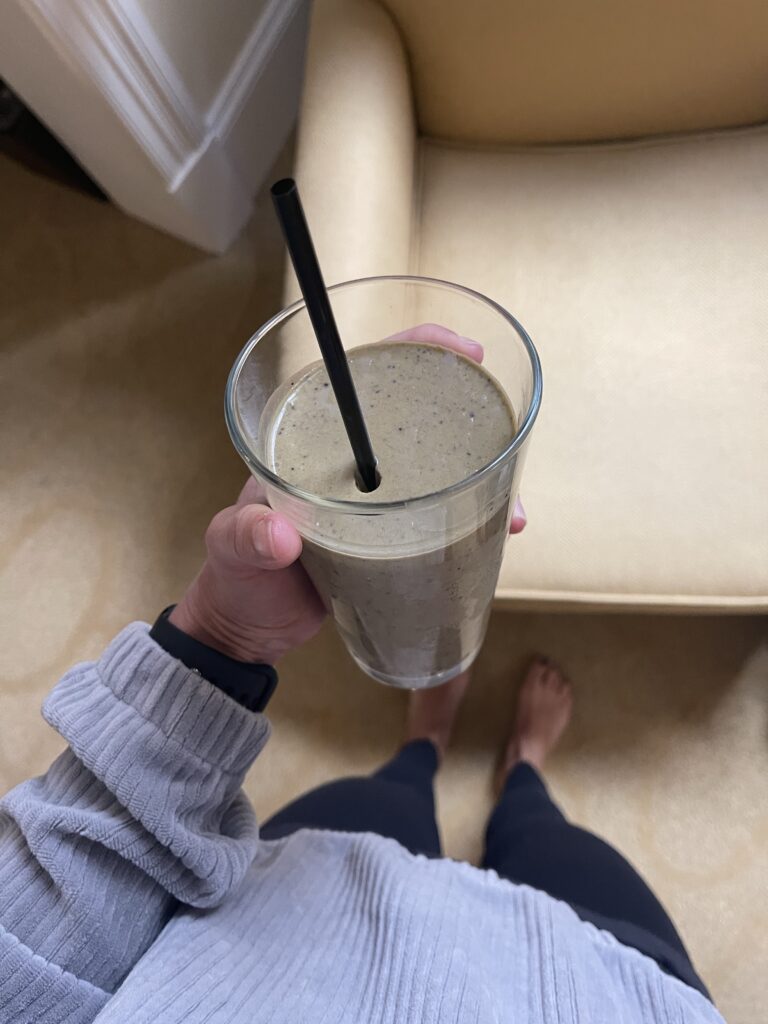 We left feeling rested and recharged, ready to get back to our baby and work. Sometimes all you need is a little space to return to something with a renewed energy and appreciation!