Last week, I attended a local, day-long event for entrepreneurs. The schedule consisted of back-to-back panel discussions with a lunch break in between. As soon as I saw lunch would be served, I knew right away that I was so glad I had an Empower Bar in my bag.
You see, years ago, a similar situation would have caused me a lot of food anxiety. I probably would have packed snacks (yes, plural…never left home without multiple!), but I would always worry that it wouldn't be enough. Almost every on-the-go option I had on-hand in the past never did much for my hunger. Physically I would have just eaten, but I never felt satisfied. I now know this was due to blood sugar, and how the packaged food I always turned to was causing more hormonal harm than good. Hunger is in fact a hormonal experience!
This time however, not only did I have real food fuel made with blood sugar balance in mind, but I felt confident that it could get me the three hours until the end of the conference. That is food freedom friends! I also felt zero weirdness for forgoing the prepared lunch and eating my bar instead. You do you is my motto, especially if you deal with food sensitivities like me and it's coming from a place of self-care.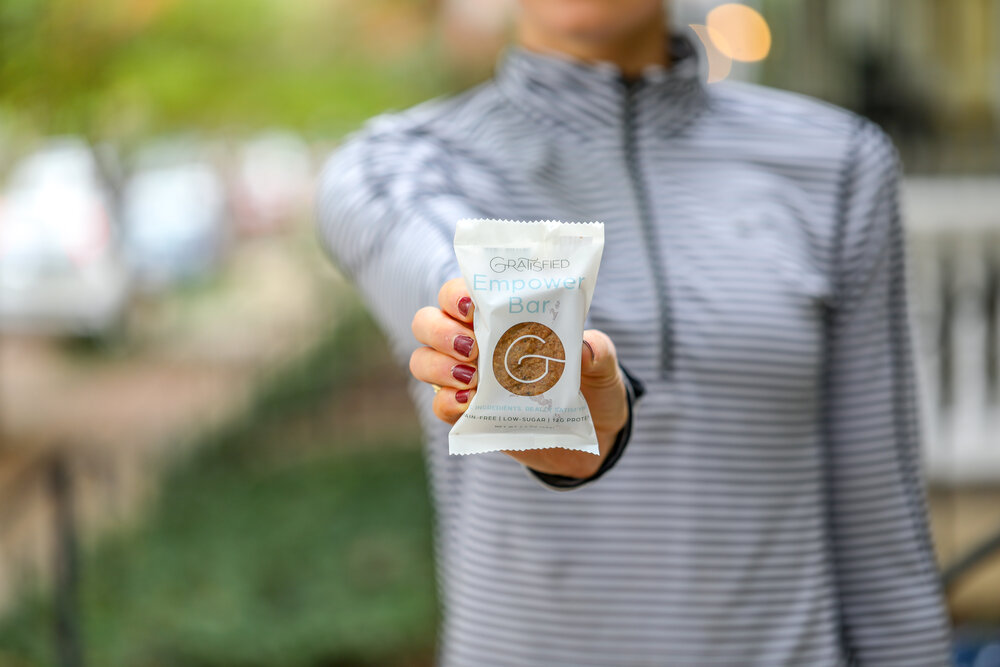 So if having a blood sugar balancing bar on hand in times of need will help you feel prepared in more ways than one, I hope to share them with you! I am also offering a discount on bars for business purposes (think catered breakfasts, business meetings, event gatherings), so if empowering your next event is something that interests you, please contact me! They pair perfectly with coffee and your body will feel so grateful for forgoing the bagel and making a healthier choice instead!