I love a weekend with nothing on the agenda. As a busy business owner, new mom, and introvert to top it off, I crave turning inwards on the weekends, connecting with my husband, and feeling fully present with my baby. However, I have a tendency to swing too much in this direction sometimes, which is why I love when Alex and I make our happiness lists. We used to do this by the season, but have reimplemented them on a monthly basis instead. With the holiday season on our heels, we lumped November and December together. More on this below!
Friday night was spent in my favorite way: staying in, cooking, and watching a good movie.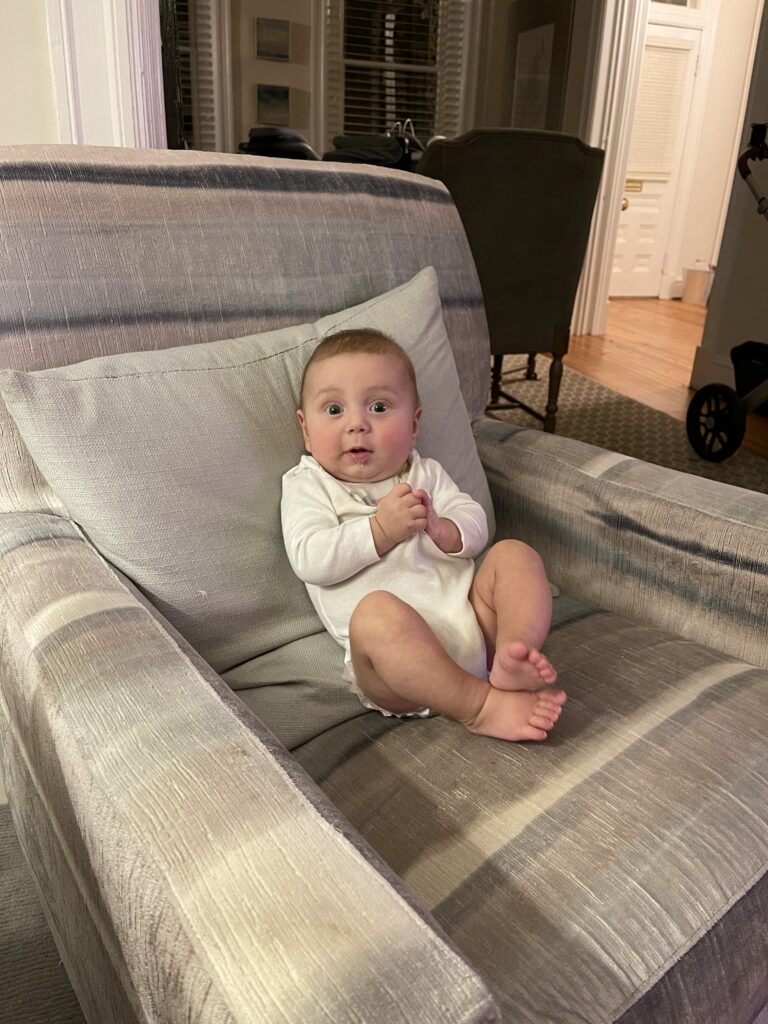 I made Green Chef's paleo barbecue beef chili. The flavor profile was on point! It was also so easy to make, that I plan to recreate it. Recipe coming soon!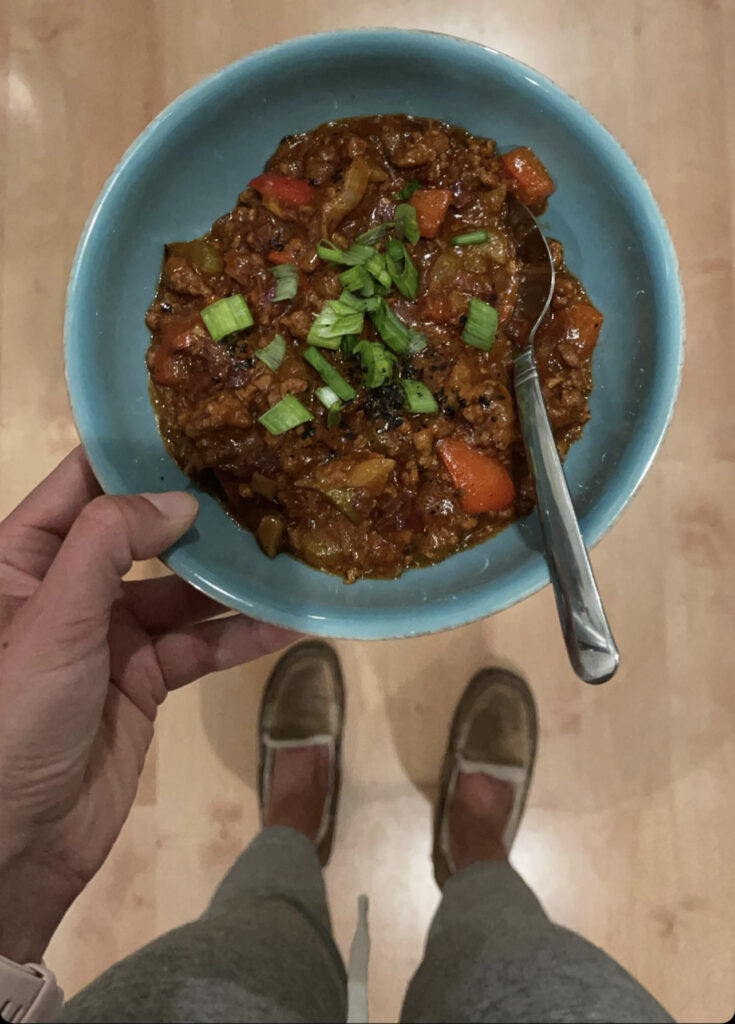 I also enjoyed a cocktail I'm loving lately: mezcal, Waterloo Peach, juice from one lime, plus a splash of kombucha.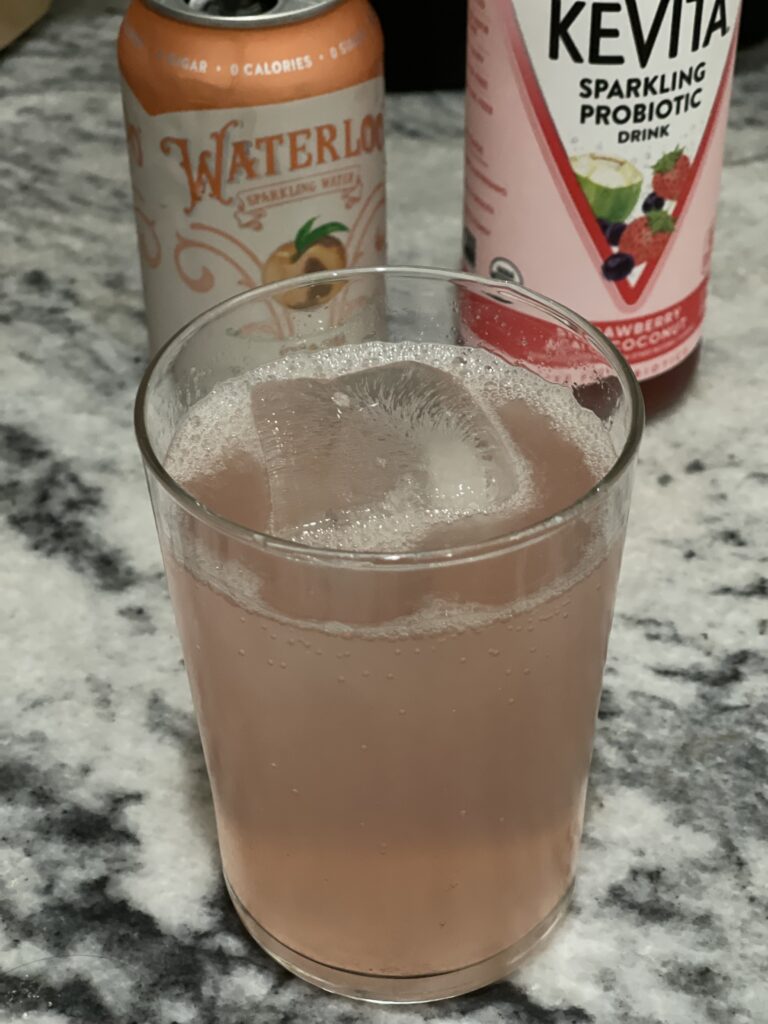 Per the usual, I was the first to wake up on Saturday morning, but instead of turning to my regular routine, I took my cup of coffee and kindle back to bed. It always feels good to get out of a habit and do something different.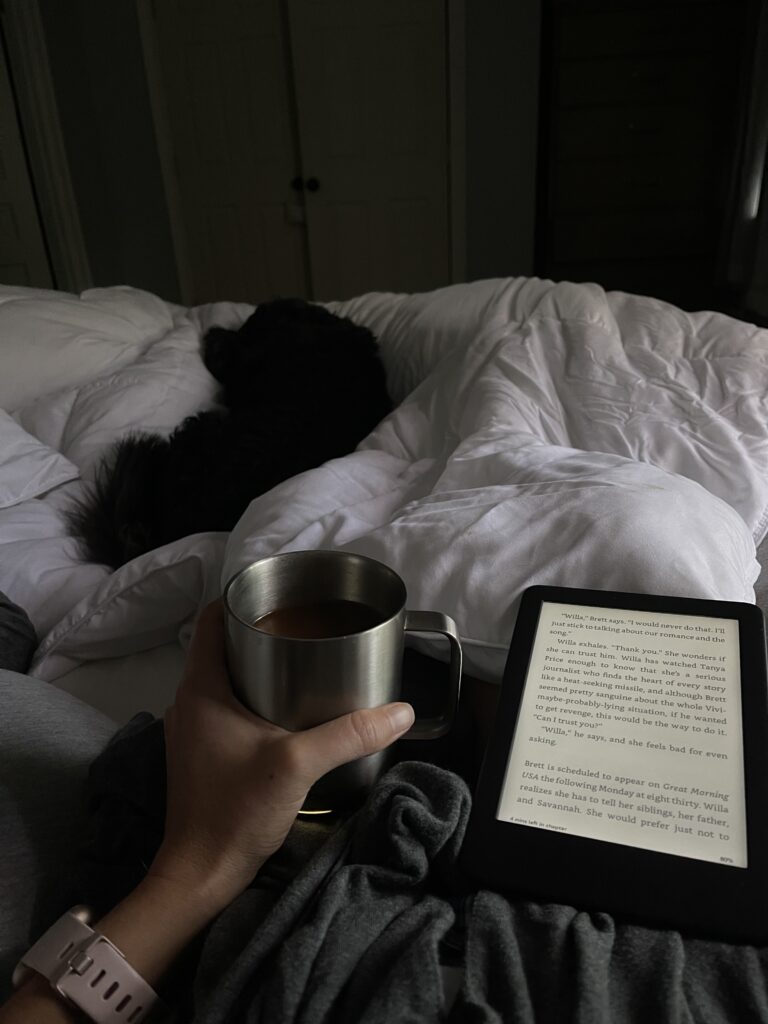 Mason joined the pajama party shortly thereafter! We spent the morning reading, writing, and eating breakfast in bed. I compiled three posts about what I am doing to maintain self-care in motherhood (see Nutrition, Movement, and Mindfulness).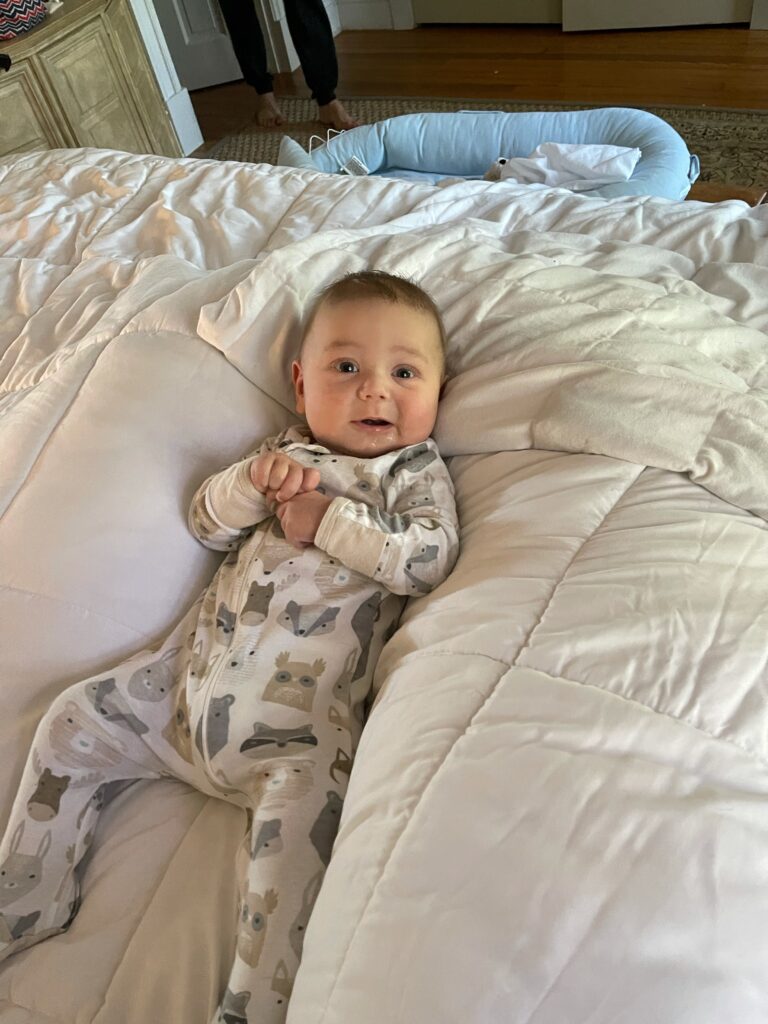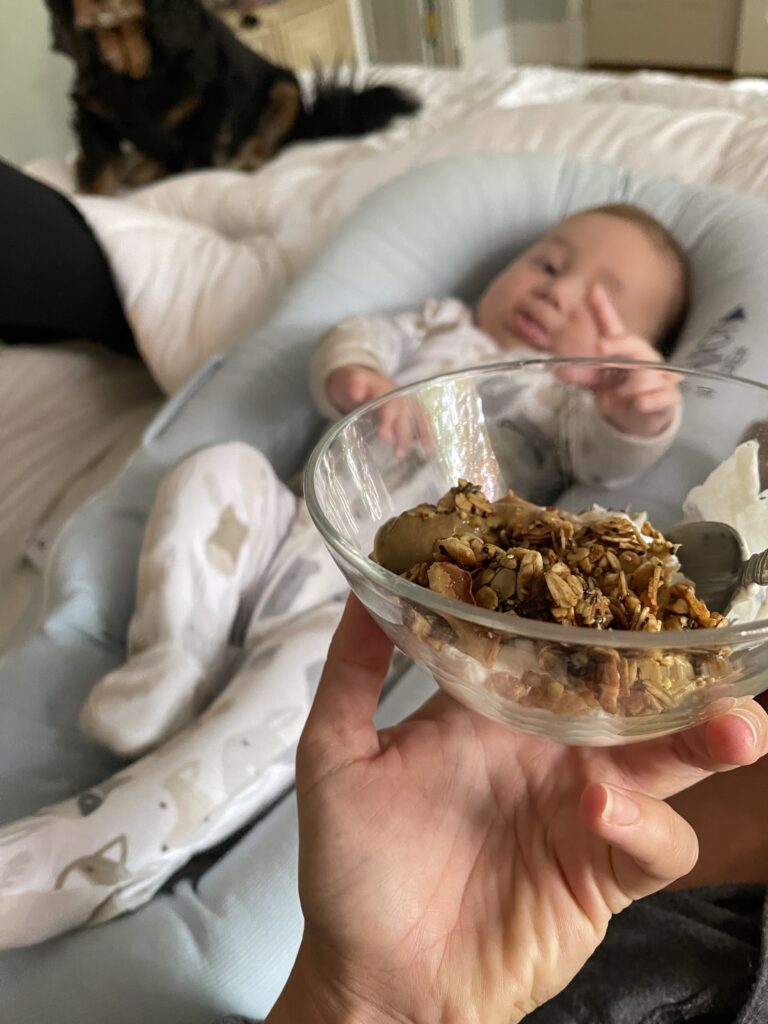 After a yogurt bowl, I did a 30-minute Peloton pilates video. I am really trying to strengthen my core, and this was just what I needed!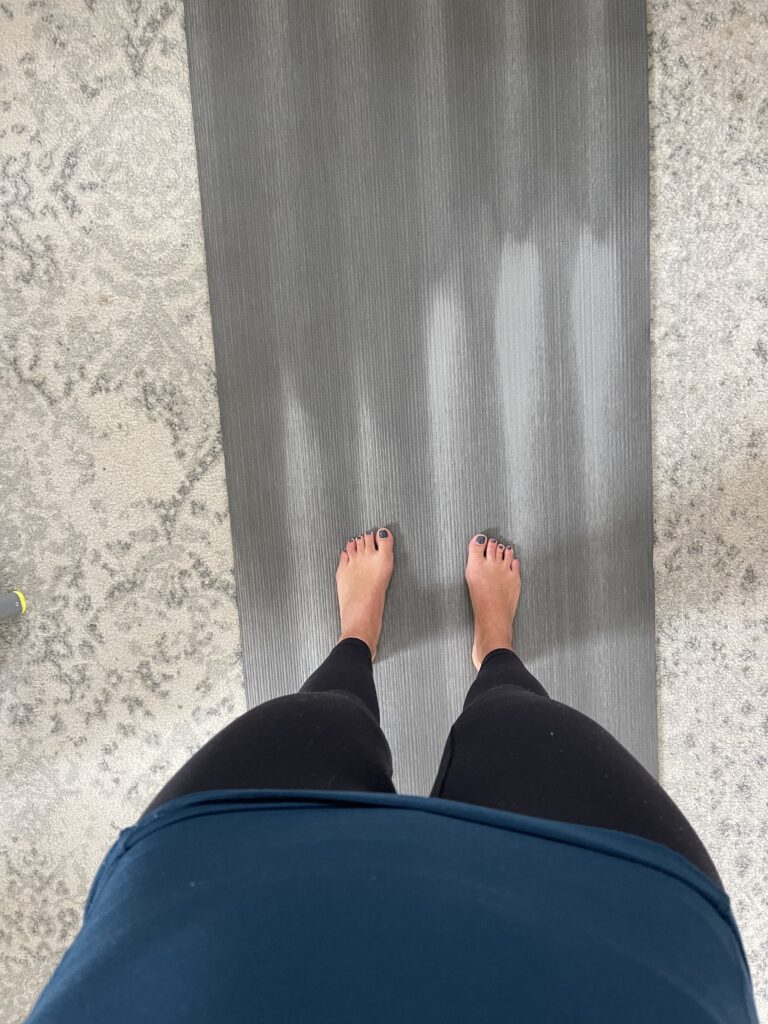 The rest of the day was spent watching college football and taking it easy.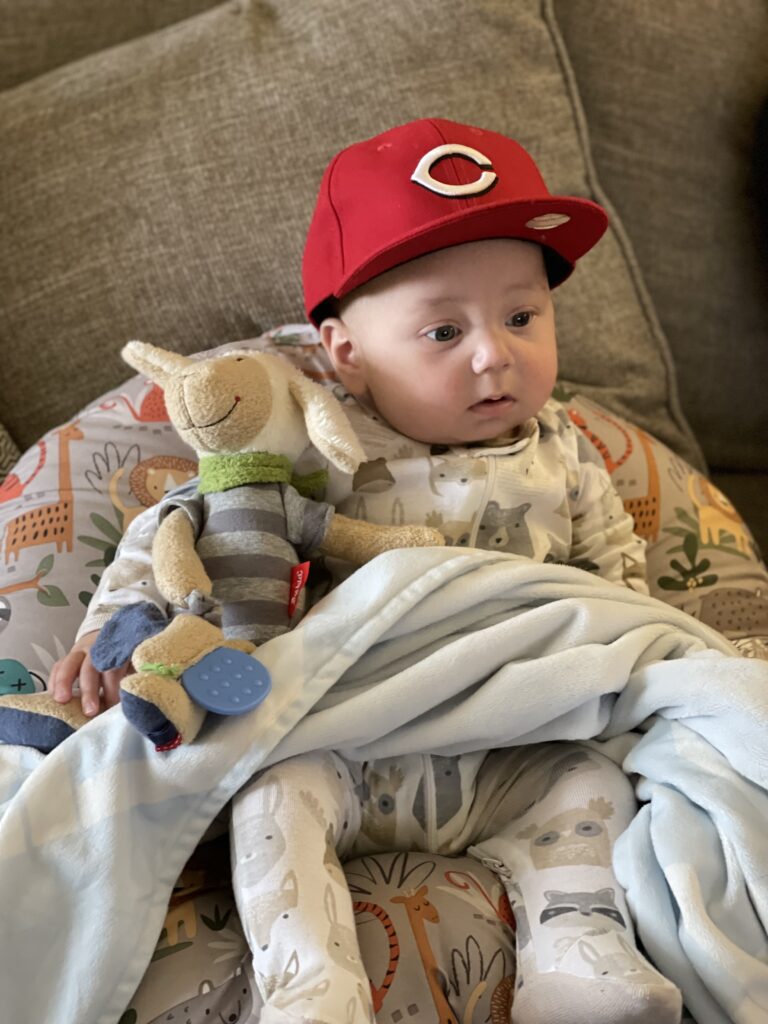 Thanks to Alex's mom, we were able to have a date night that evening. We have only been out a handful of times without Mason, so it feels special to spend time with just the two of us. We headed to Quirk for some cocktails followed by Helen's for dinner.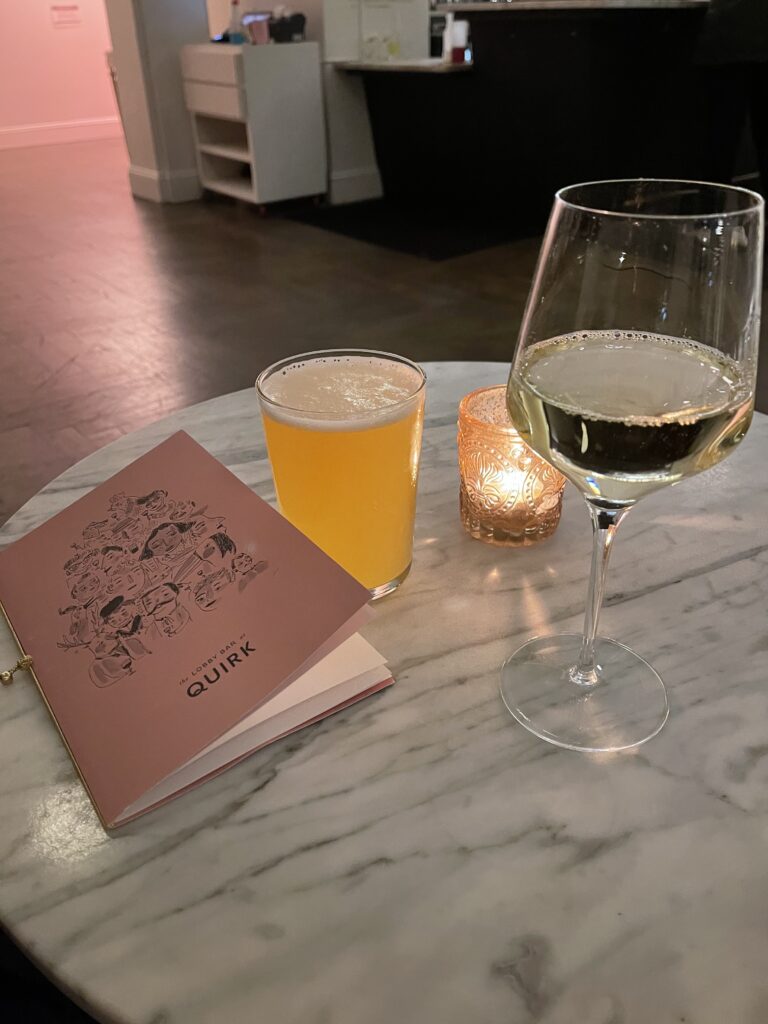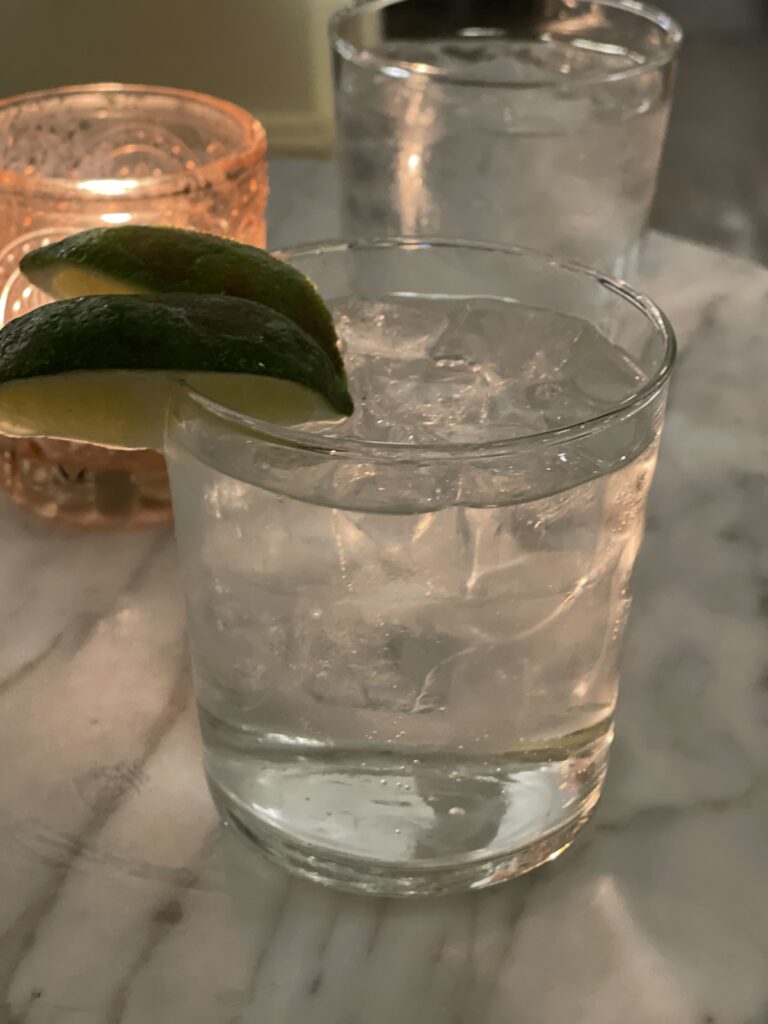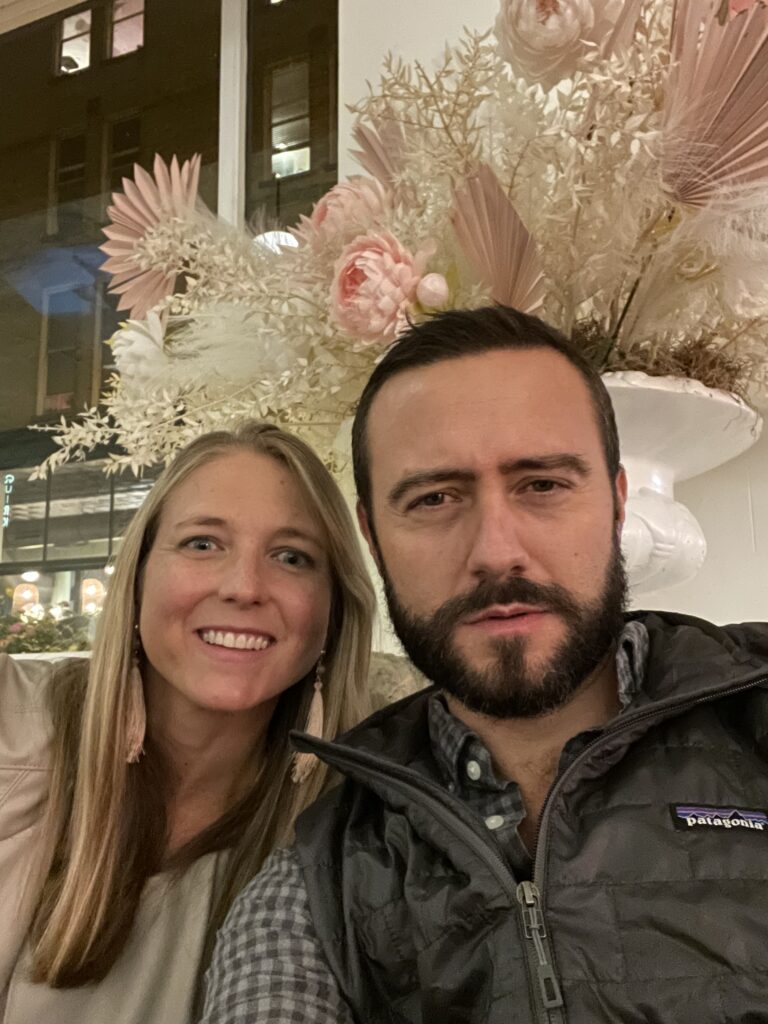 At Helen's we ordered a small plate to start (crispy Brussels and artichokes). I then got the sea scallops entree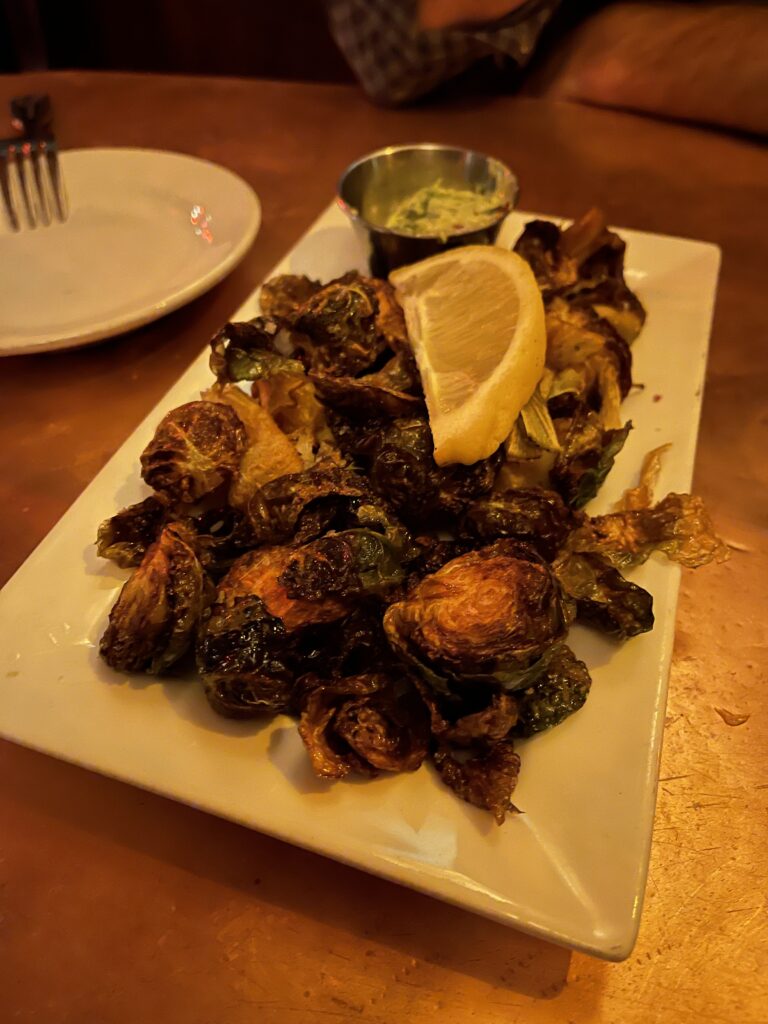 On Sunday morning we wrote out our November/December happiness list. I absolutely love this activity and the 30 items came easily to me.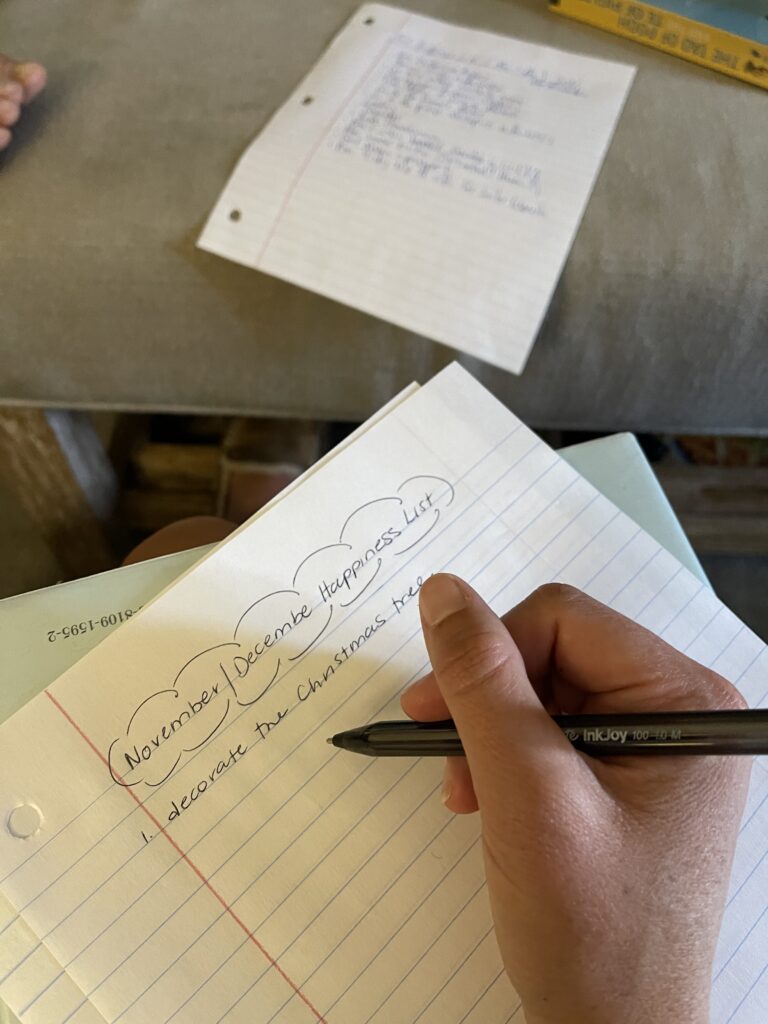 My November/December Happiness List:
Decorate the Christmas tree
Walk down Monument Avenue to see the lights
Go wine tasting with friends
Go wine tasting at Saude Creek
Bake chocolate chip Christmas cookies
Go see Santa
Read The Night Before Christmas with Mason
Go to the Lewis Ginter GardenFest of Lights
Make cinnamon rolls for breakfast (from my cookbook)
Bake a pumpkin pie
Make a cheese board
Have a game night
Go to a brewery
Make chili and cornbread for dinner
Make hot cider
Buy a toy for a child in need
Make grilled cheese and tomato soup
Go to Pop's
Have a fun Thanksgiving
Have a Merry Christmas
Plan next Healthified Travel trip
Pumpkin pancakes for breakfast (see below!)
Watch a Christmas movie
Date night to a new restaurant
Bundle up for a coffee walk
Go out to dinner with friends
Go to Birdie's at the Common House for oysters
Get a couples massage
Have a chill New Year's Eve
Do yoga together
That morning we tackled two: Bundle up for a coffee walk and Pumpkin pancakes for breakfast!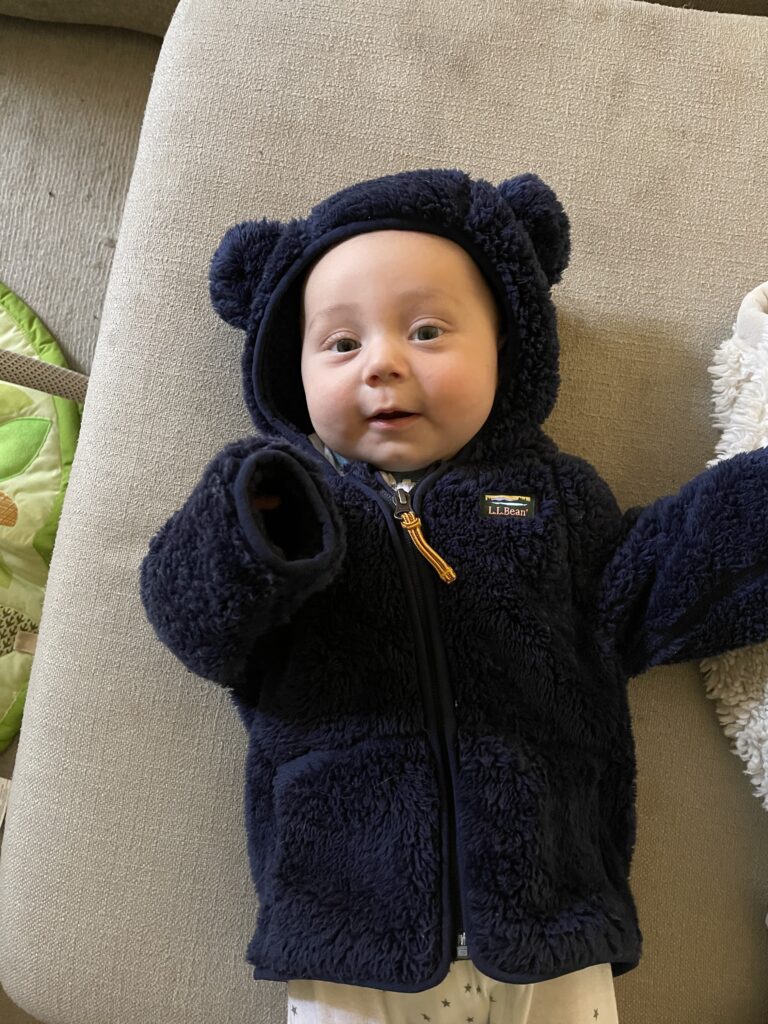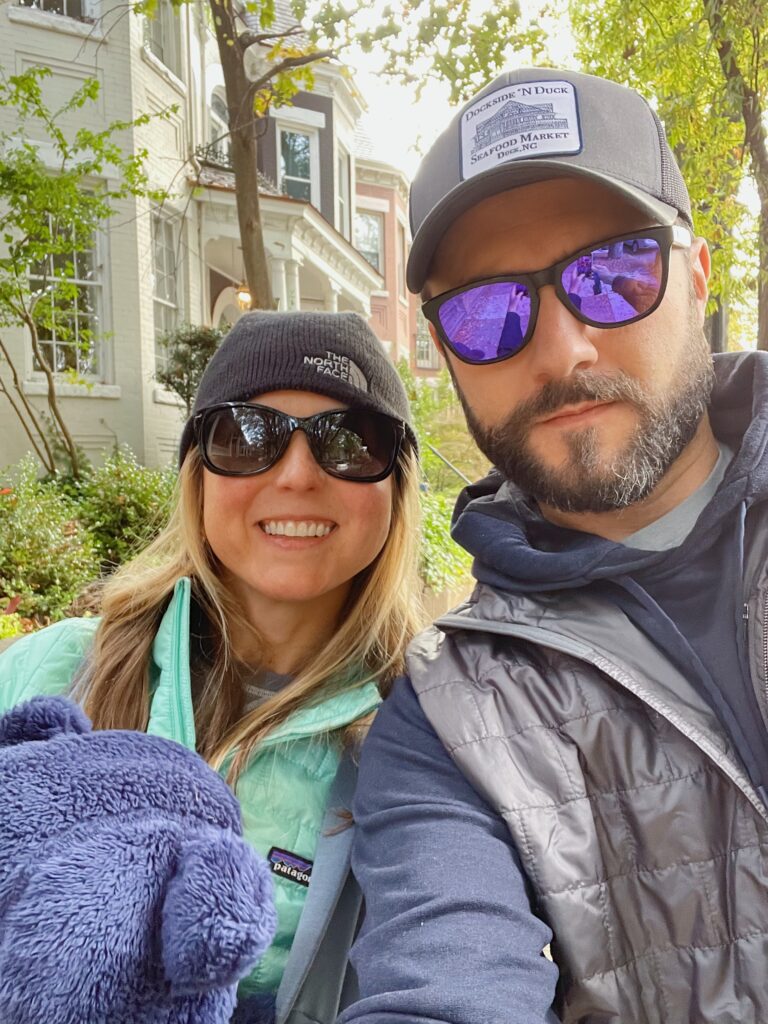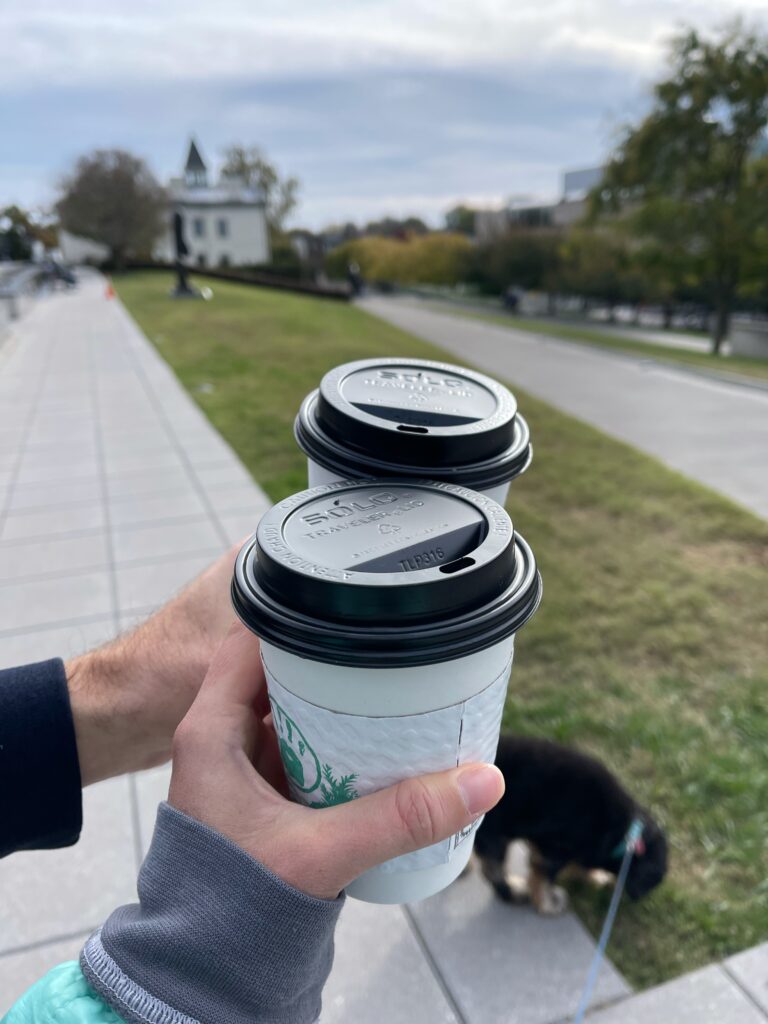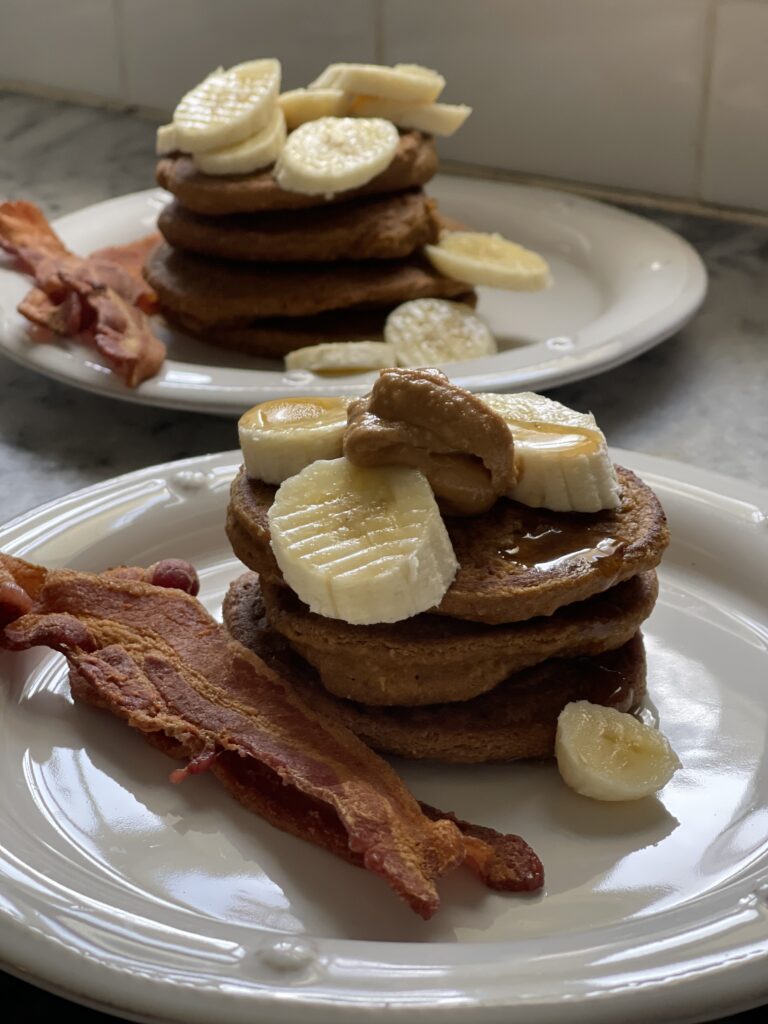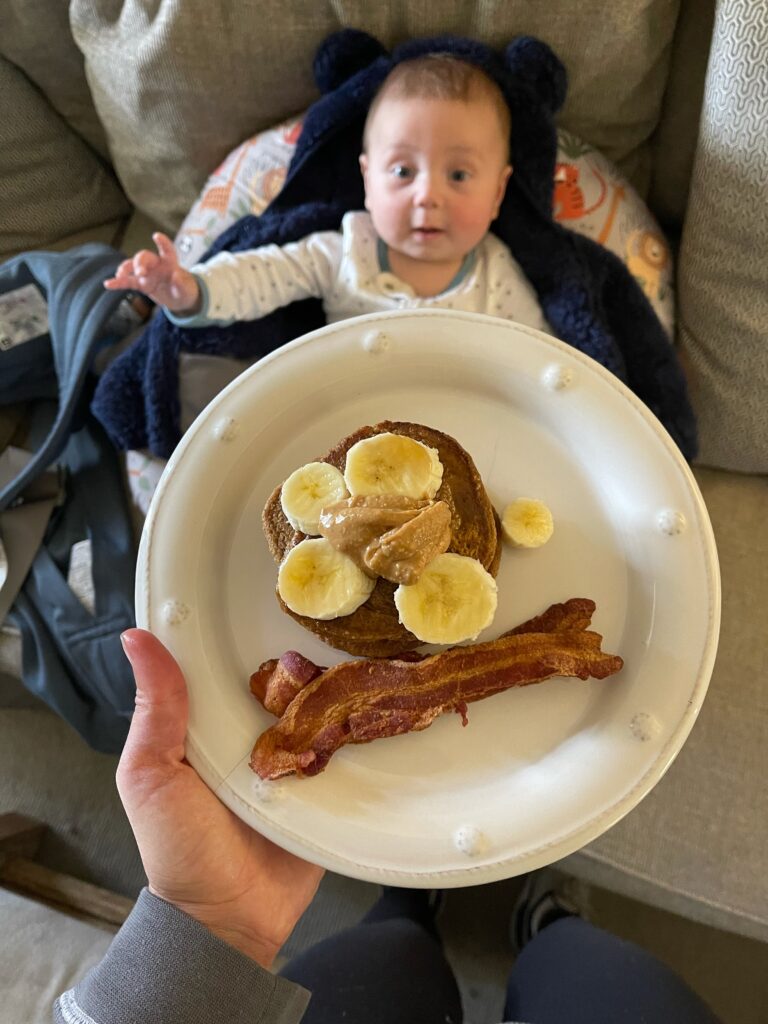 These pancakes were so good, and Alex made the comment that might be my best batch to day. That might be a bold statement, but they were definitely delicious, hearty, and healthy. I typically make my pancakes grain-free, but a recent food intolerance test showed eggs are an issue for me, so I opted for a gluten-free and vegan version instead: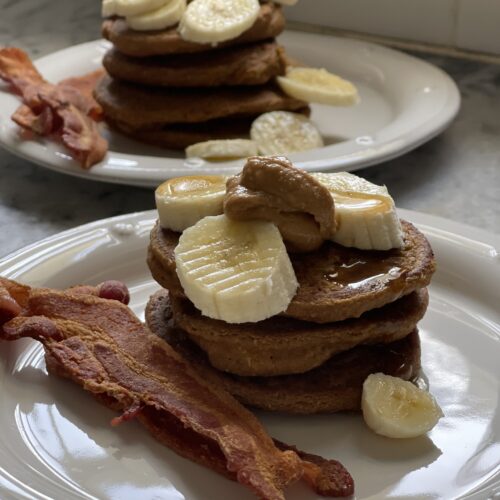 Gluten-Free and Vegan Pumpkin Pancakes
Ingredients
1

cup

dairy-free milk**

1

cup

oat flour

1/2

cup

gluten-free rolled oats

1/2

cup

pumpkin puree

2

tablespoons

ground flax

1

tablespoon

pumpkin pie spice

1/2

teaspoon

baking powder

coconut oil for cooking
Instructions
Add all ingredients to a high-speed blender, and process on high until smooth and creamy and all ingredients are combined.

Heat coconut oil in a large skillet over medium heat. Pour pancake batter of desired size and cook 4 minutes. Flip and cook 3-4 more minutes or until cooked through.
Notes
*If you don't have a high-speed blender, add dry ingredients to a medium bowl. Whisk the dairy-free milk and pumpkin puree in a separate bowl and then combine. 
**These pancakes are thick! If you prefer thinner pancakes, add 1/2 cup milk.
Another slow day ensued, watching movies and vegging out. Alex cooked chili and cornbread for lunch, we had Green Chef pork chops for dinner, and I of course topped off the day with a low sugar sweet treat. More Happiness List items to come!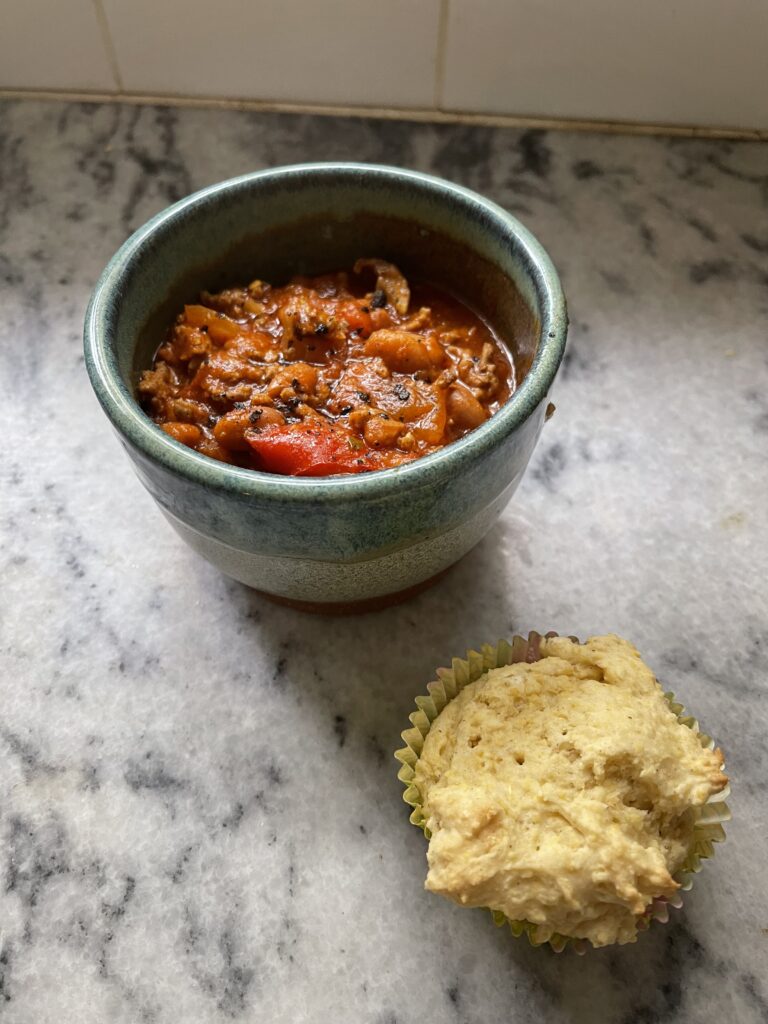 You Might Also Like: