Living in Richmond, VA, you learn to appreciate a good craft beer. I loved when breweries started to pop up around town. It makes for a fun pastime on a beautiful fall afternoon, so of course I included it in my Happiness List. We checked it off on Friday and headed to Triple Crossing.
Mason loves a good outing.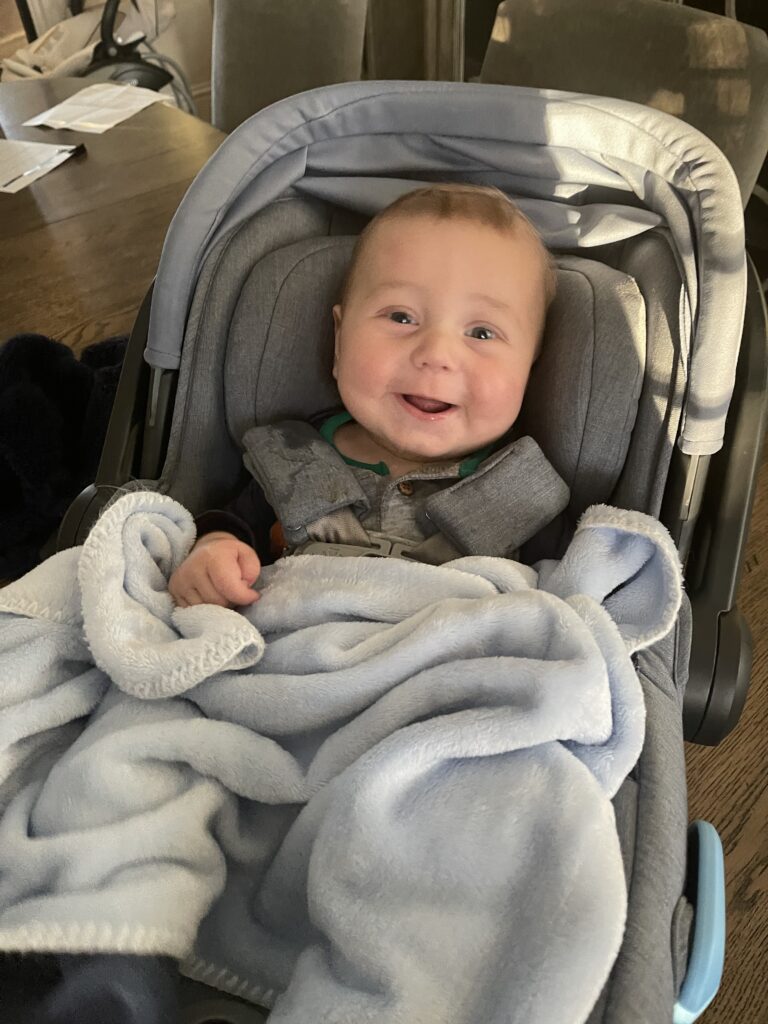 I'm always amazed at how calm he remains when we are out.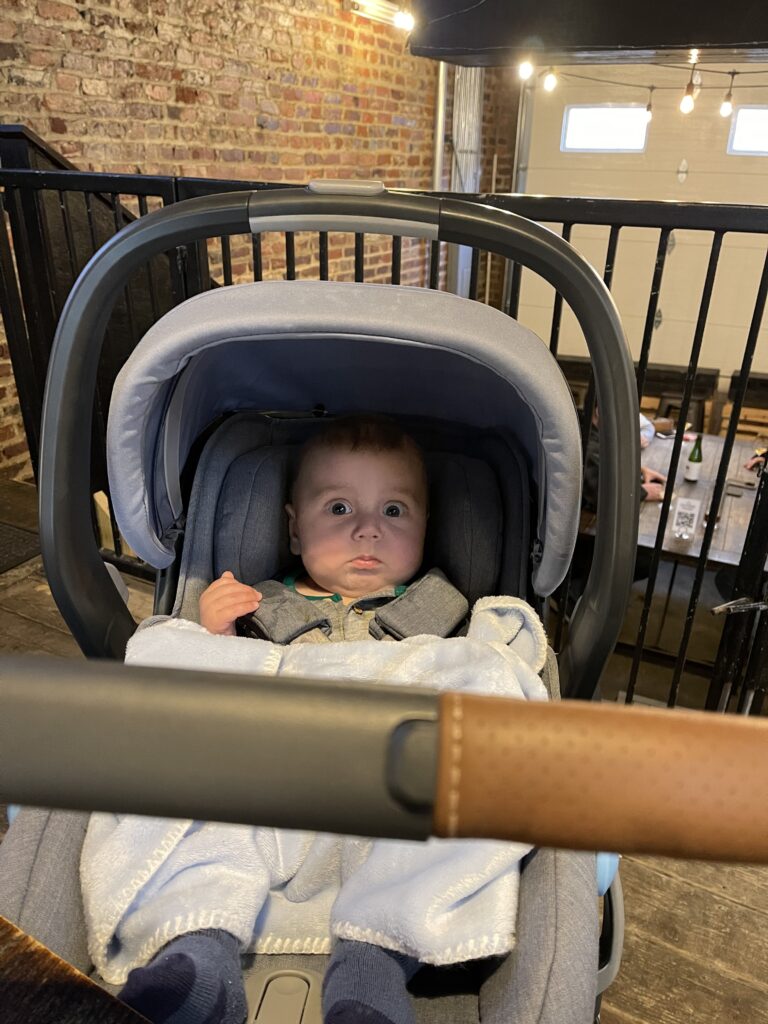 And how he can sleep pretty much anywhere.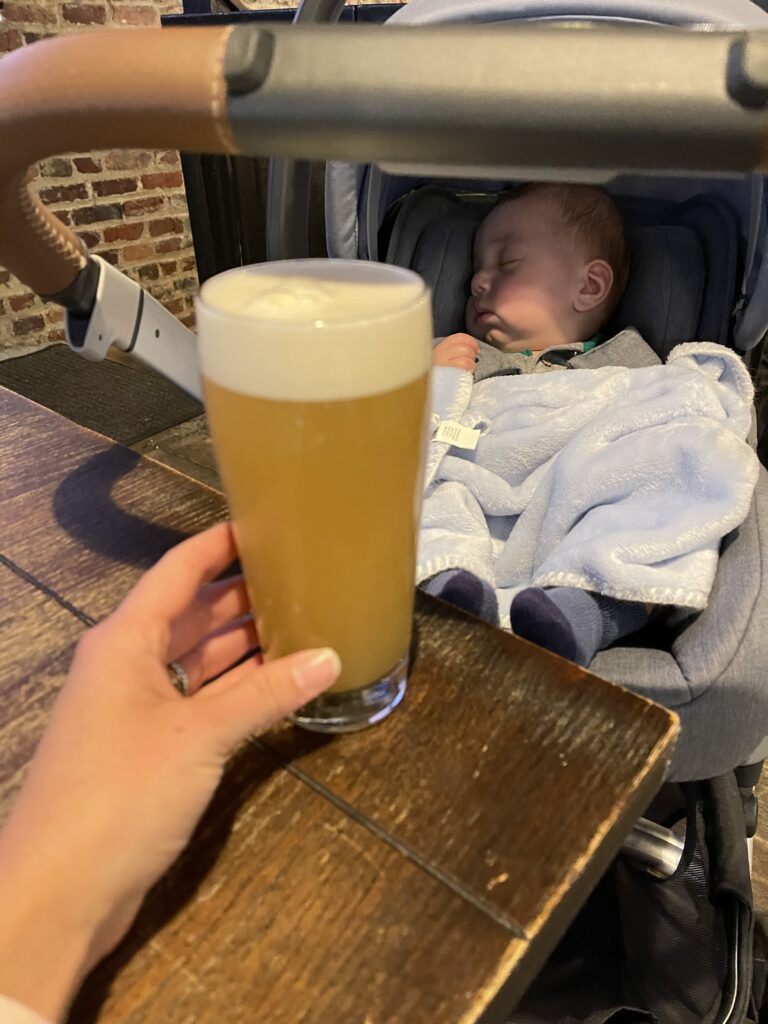 That evening we ordered Goatocado for dinner. Alex made a point that he was proud we went the healthy route. Drinking a couple of beers can leave us craving burgers, which is fine every now and then, but it doesn't leave us feeling very good the next day. That's where playing the tape comes in!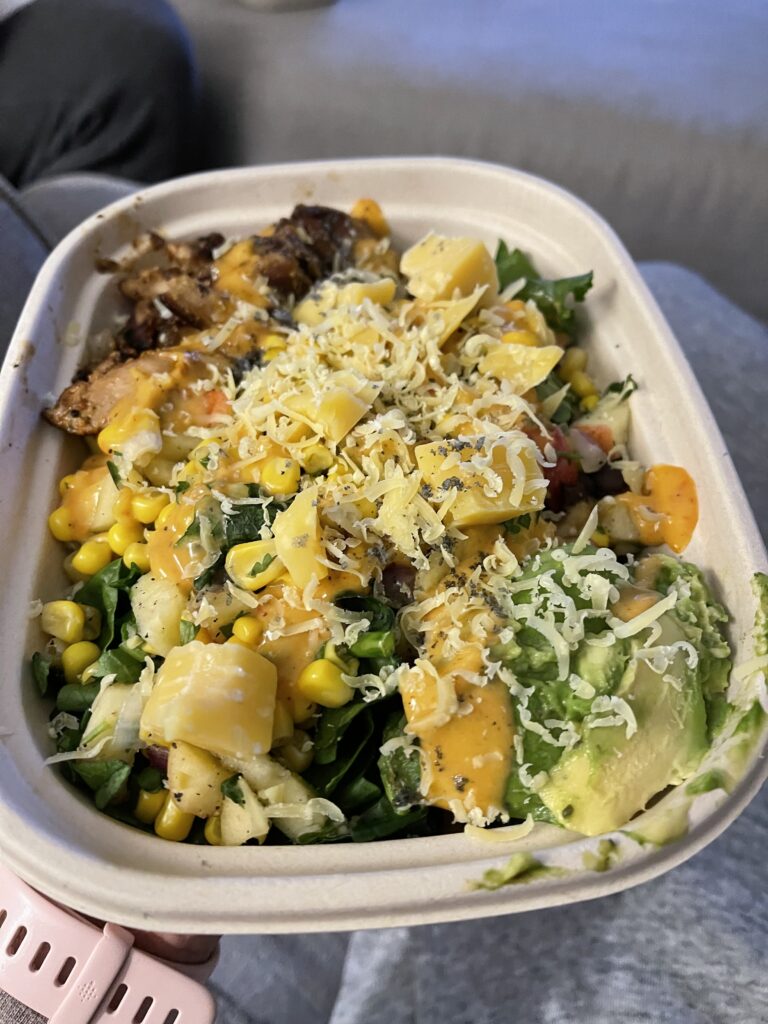 I'll be honest – I love beer, but beer doesn't love me, so my stomach was still very off the next day. I've also realized that eating out in general affects me too. Many of the oils that restaurants use, even healthy establishments, hurts my digestion. That all being said, I tried to balance it out with smaller, homemade meals on Saturday.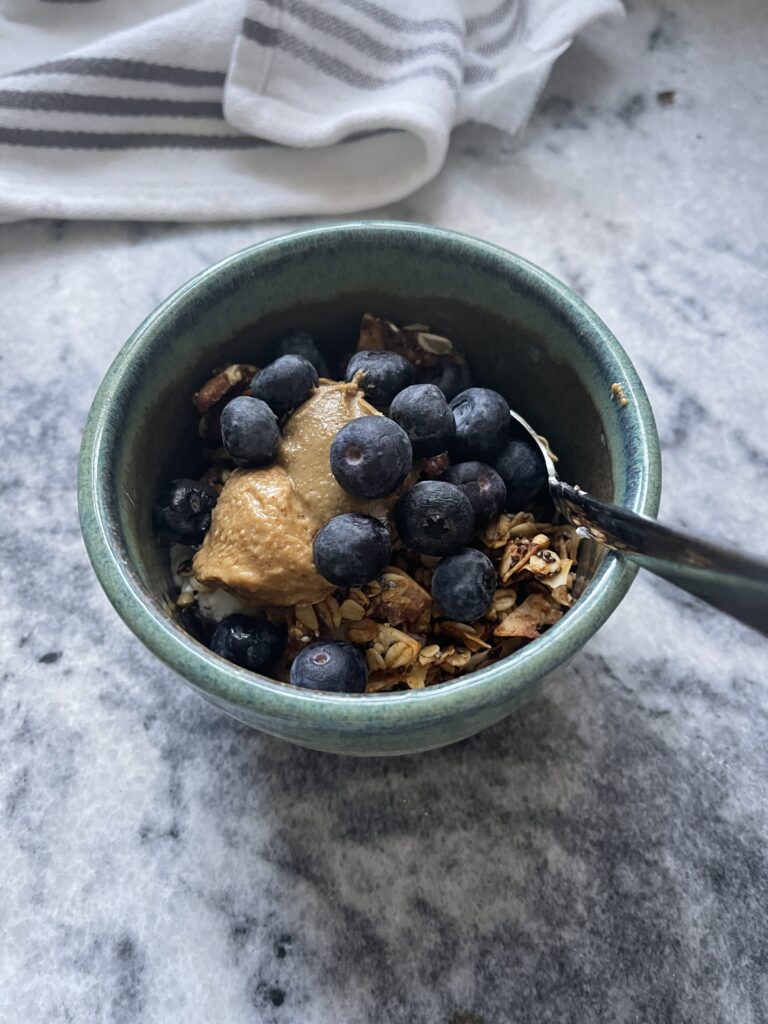 After a yogurt bowl, it was time for Mason's first food! He will be five months in one week, so we thought it was a good time to attempt solids. We chose sweet potato to start. Our pediatrician told us try one fruit or vegetable puree for three days before moving on to the next. This allows you to see if there is a reaction or not. I got an organic sweet potato at the grocery store and baked at 400 degrees for 1 hour (don't forget to poke holes in the flesh with a fork!).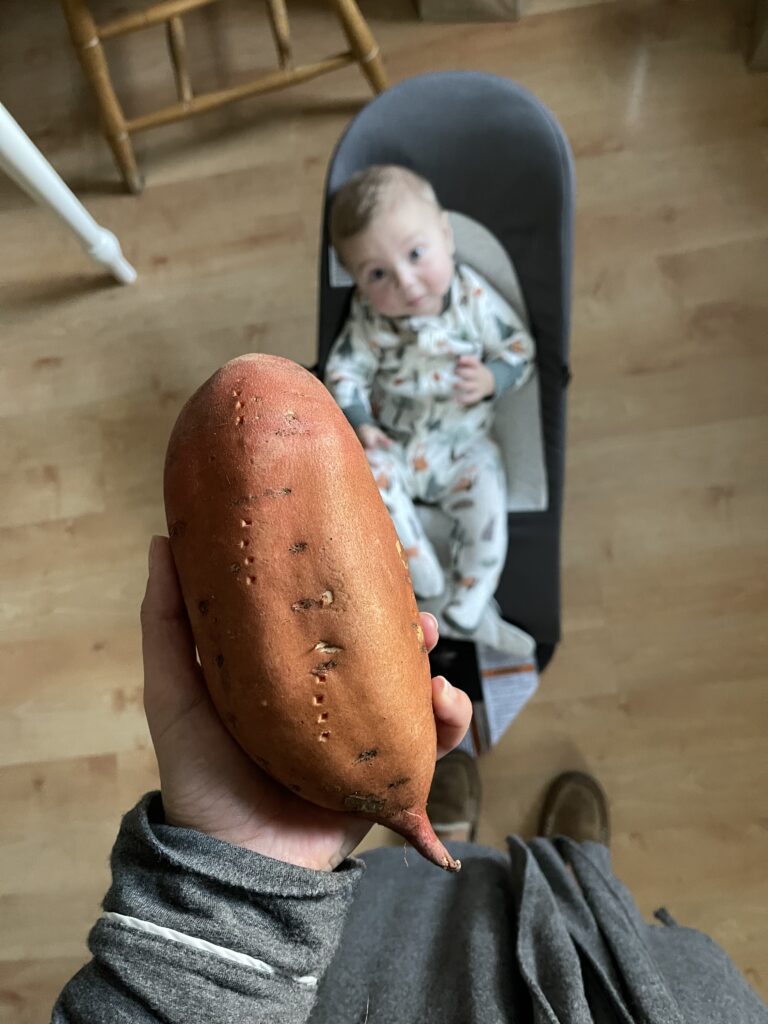 After allowing the sweet potato to cool for about 20 minutes, I peeled it and put it in our Vitamix with water until smooth.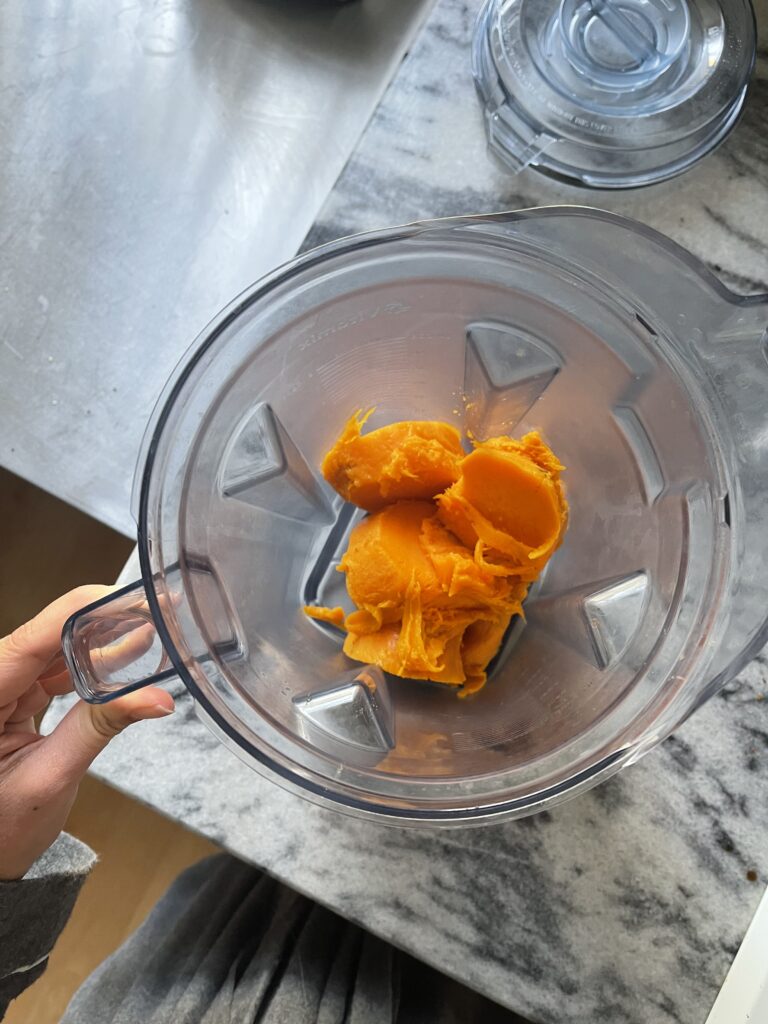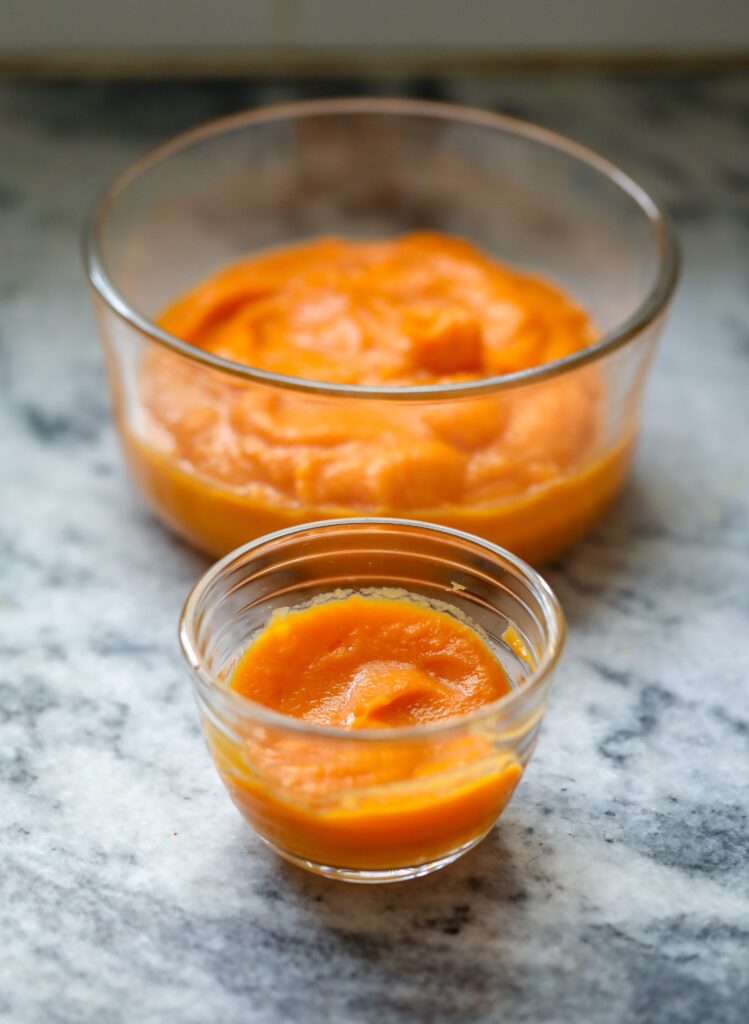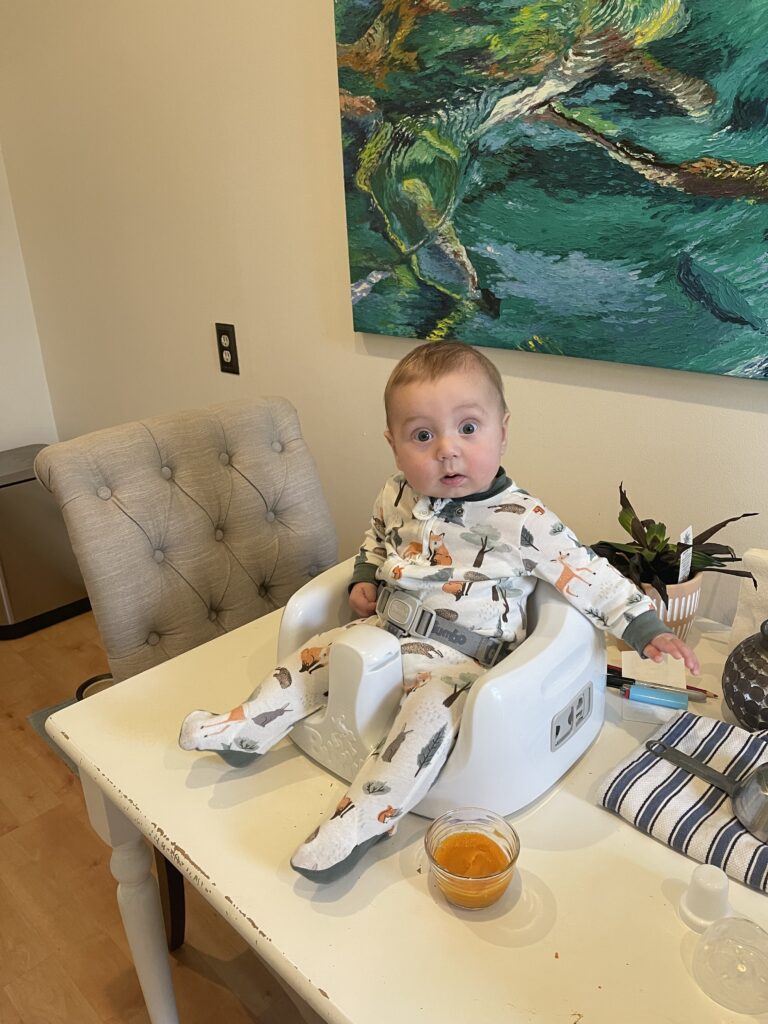 At first he didn't know what to think, but we successfully got him to eat a few bites!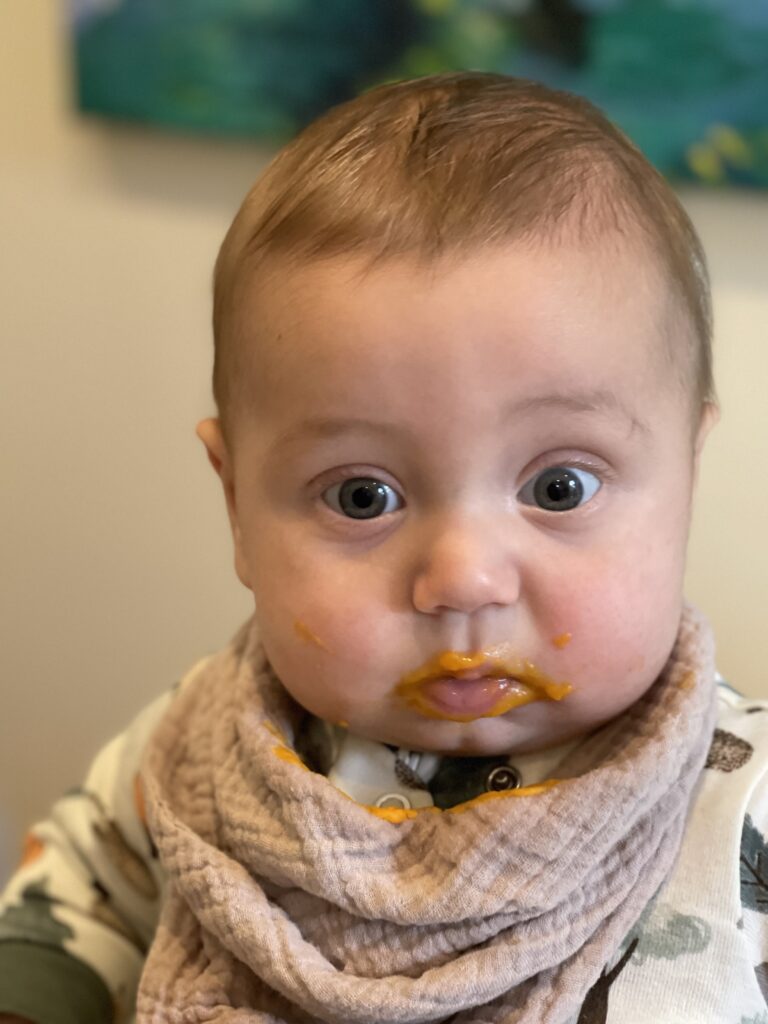 Shortly thereafter, we headed out for a family coffee walk. I had consumed enough coffee by that point, so opted for herbal tea instead.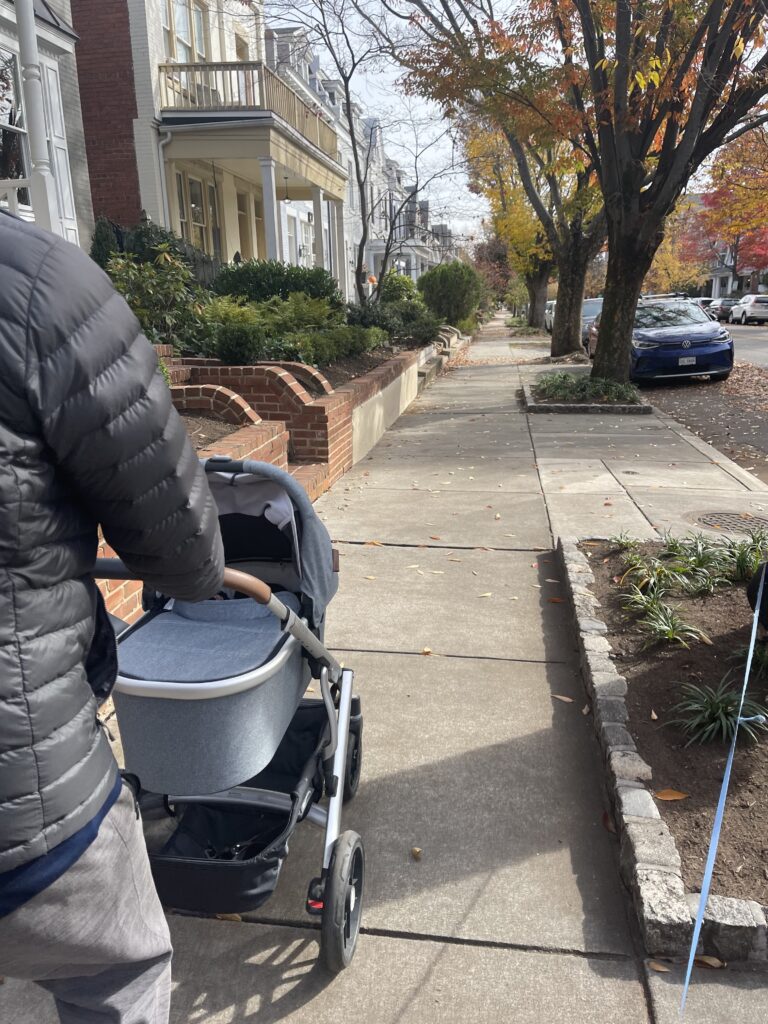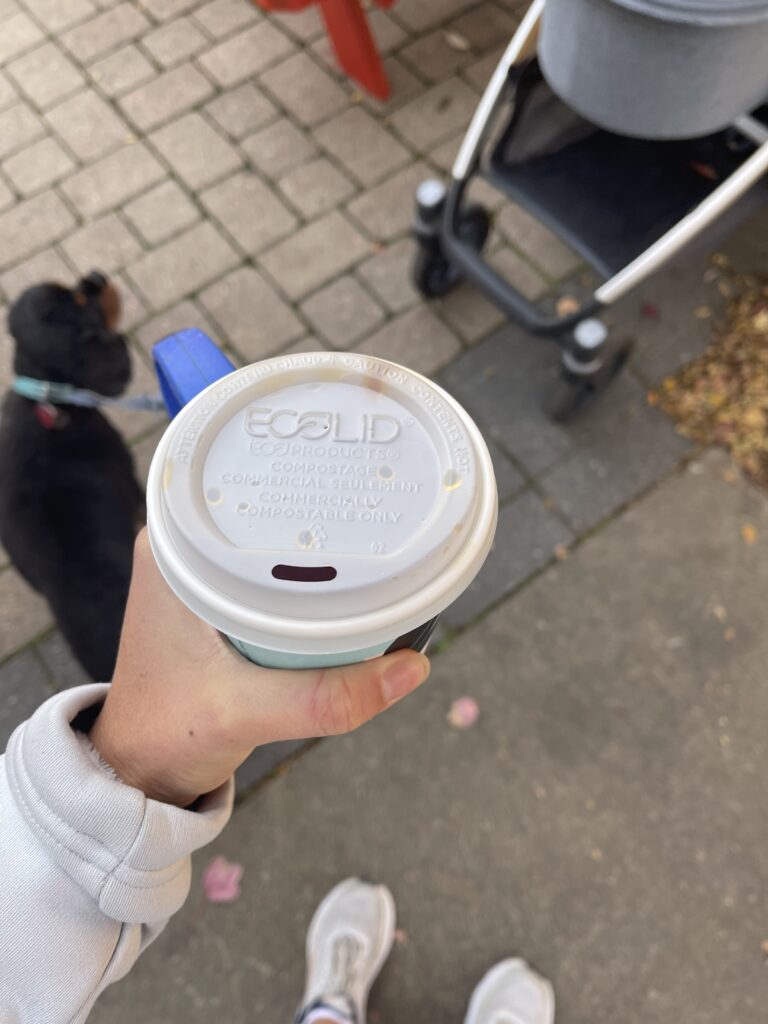 I was hoping the herbal tea would help my stomach, but it was still bothering me, so I kept lunch really light and basic.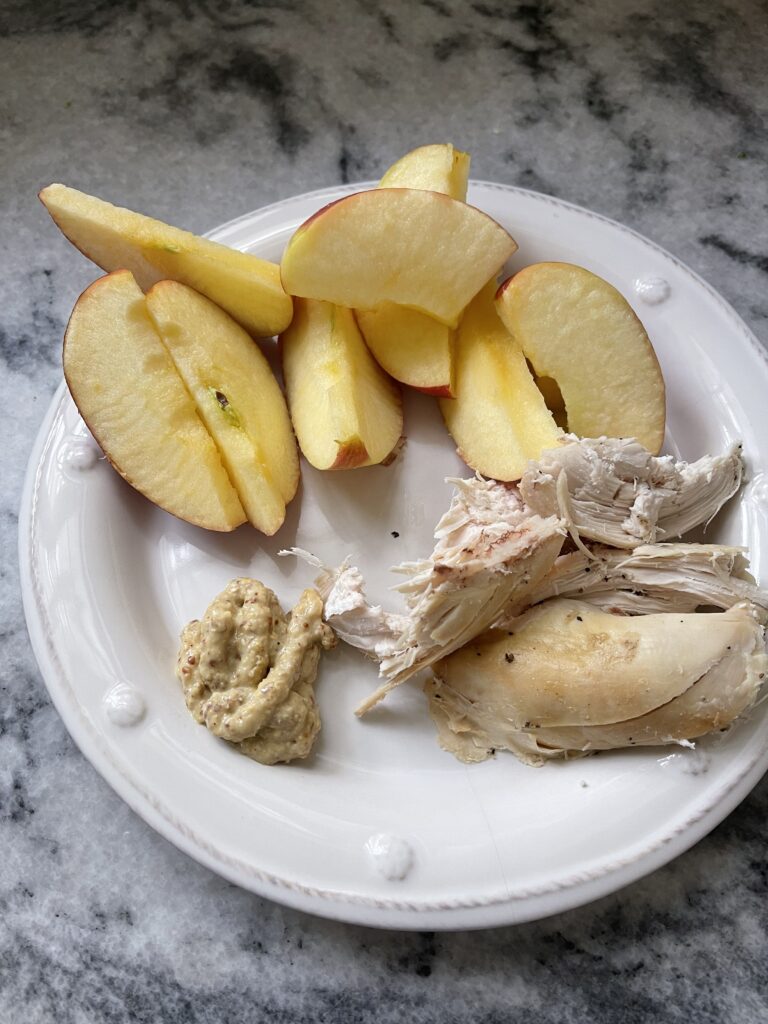 The rest of the day was spent on the couch watching football and then I was asleep by 9PM!
I felt so much better the next morning. Nothing like a good night's sleep! I was also craving a green smoothie, and felt very inspired by The Balanced Blonde's SOS-Free Plant Based Recipe Book I bought a while back. I tweaked the recipe a bit and added collagen and peanut butter to mine. So delicious!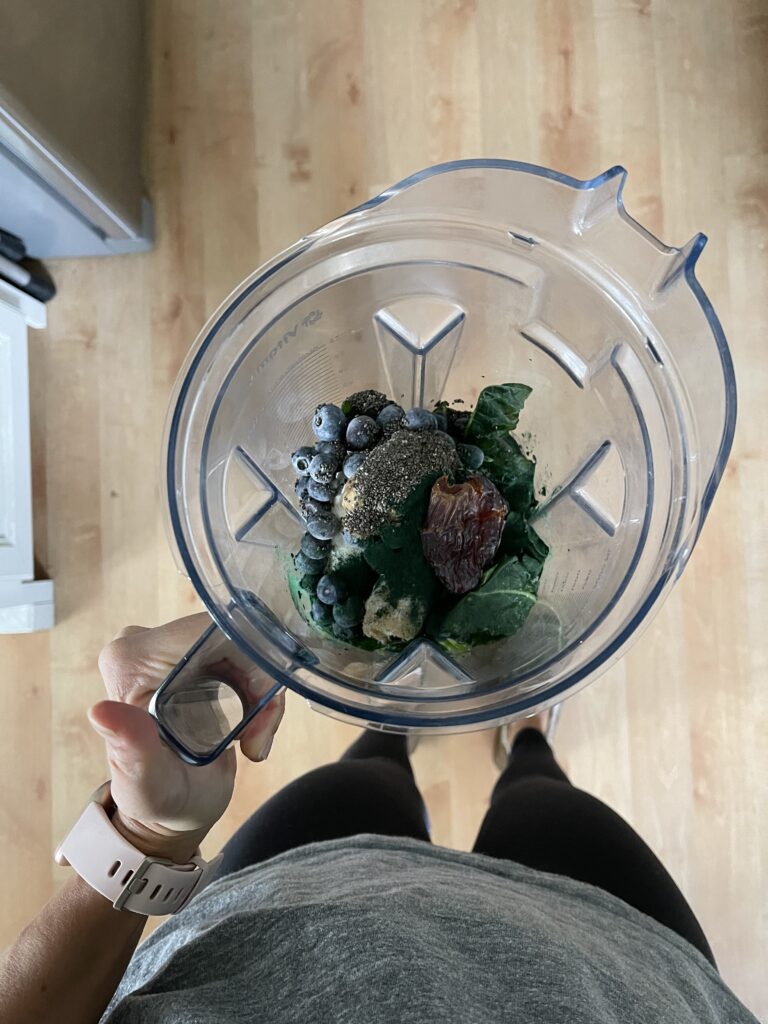 Ingredients:
2 cups coconut water
2 cups frozen kale
1 frozen banana
1 cup frozen blueberries
1/2 tablespoon spirulina
Vital Proteins collagen
1 spoonful peanut butter
1 Medjool date
1 tablespoon chia seeds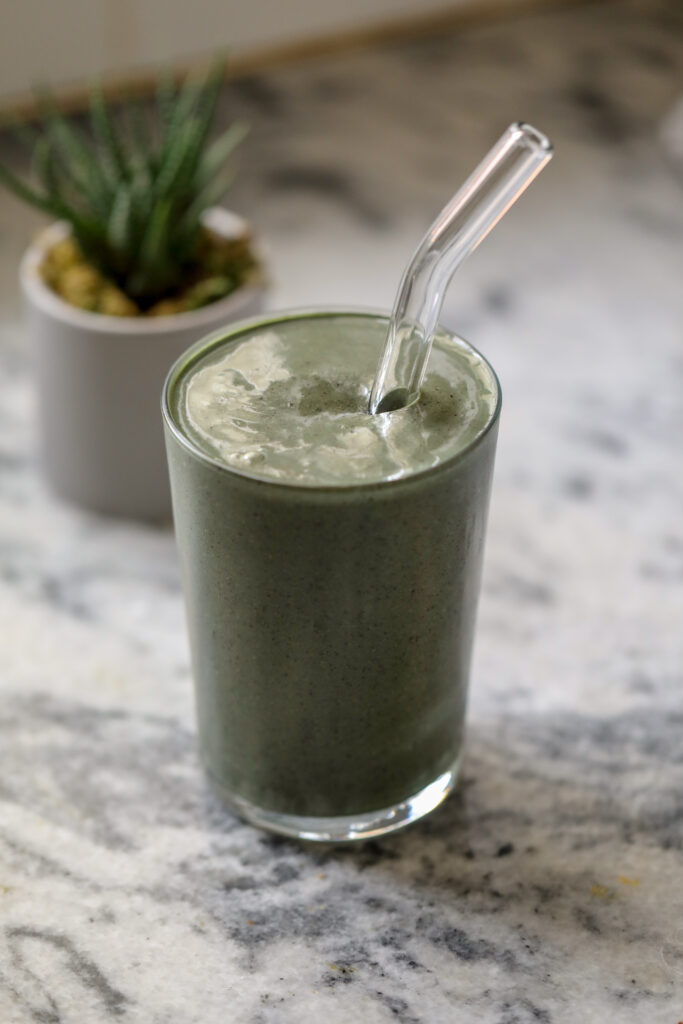 I'm off to enjoy the rest of this slow Sunday with my family!
You Might Also Like: