After nailing down my grain-free chocolate fudge muffin recipe, I wanted to take my Gratisfied Empower Bar Cacao baking mix for a drive to see what it could do. Baking grain-free is challenging enough, but seed flours such as pumpkin and sunflower seed flour are relatively new on the scene. Given that the ingredients in my Gratisfied baking mixes are even more delicate, there are certain Healthified baking steps that must be taken. With these muffins for example, letting the batter rest before baking is crucial. I found that the longer I let it rest, the sturdier their structure. The amount of time allows the seed flours, shredded coconut, and hemp hearts to soak up the moisutre in the batter resulting in more rise and shape. I tested this recipe a few times, and found when the batter rested 45 minutes, that was the sweet spot. The recipe still worked when the batter sat 15 to 20 minutes, but just know, the longer the better.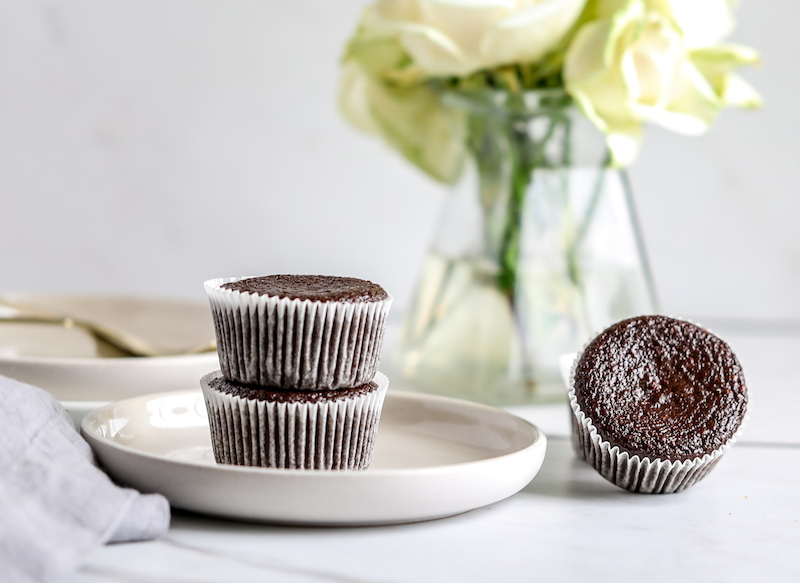 I love how these muffins are very allergen friendly. They are free of gluten, grains, dairy, soy, oil, refined sugar, and nuts (although they do contain coconut). My Gratisfied baking mixes also don't contain any gums, making them better for the gut. It's a win-win all around!
You can get your Gratisfied Empower Bar baking mix below! Use the code HEALTHIFIED to save on your order as well!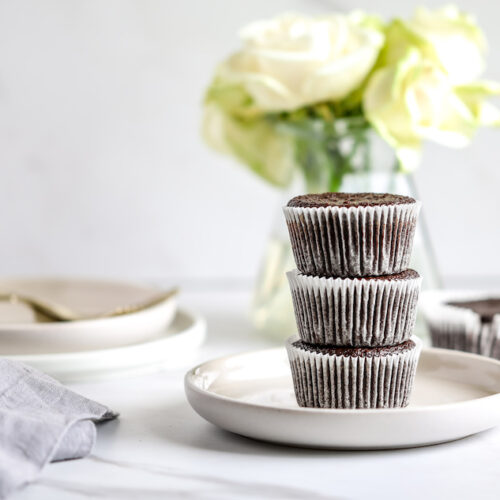 Empower Bar Cacao Fudge Muffins
Grain-free fudge muffins made with pure pumpkin for extra moisture, volume, and nutrition. With the Gratisfied Empower Bar Cacao baking mix, they are free of most major allergens, oil, and refined sugar.
Ingredients
½

cup

full-fat coconut milk or dairy free milk of choice

1

teaspoon

white vinegar

2

eggs

beaten

⅔

cup

pure pumpkin

173g

¼

cup

maple syrup

1

teaspoon

vanilla extract

1

Gratisfied Empower Bar Cacao baking mix pouch

1

cup

coconut sugar

2

teaspoons

baking powder

½

teaspoon

baking soda

¼

teaspoon

sea salt
Instructions
In a small bowl or measuring cup, combine the milk and white vinegar. Whisk and set aside for 10 minutes.

In a separate large bowl or bowl of a stand mixer, combine the milk and vinegar mixture, eggs, pumpkin, maple syrup, and vanilla extract. Whisk until creamy.

To the bowl, add the Empower Bar Cacao baking mix, coconut sugar, baking powder, baking soda, and sea salt. Stir until a batter is formed. Allow the batter to rest for 20 to 45 minutes at room temperature (the longer the better).

Meanwhile, preheat the oven to 350 degrees F. Line a muffin tin with cupcake liners.

After the batter rests, transfer to the muffin tin, filling each cup 2/3 of the way full. Bake for 25 minutes, or until a toothpick inserted comes out clean. If using a digital thermometer, the internal temperature should be between 200 and 205 degrees F.

Allow the muffins to cool slightly in the muffin tin (about 10 minutes) before transferring them to a wire rack to cool completely, about 30 minutes to 1 hour.