Being that both Alex and I are UVA grads, Charlottesville is one of our favorite places to visit, especially in the fall. We had invited some friends up for the weekend, with plans to go wine tasting at Pippin Hill on Saturday, and then attend the football game that evening. As soon as we arrived Friday afternoon, we bundled up and shared a bottle of wine on the front porch (I must have been in vacation mode!).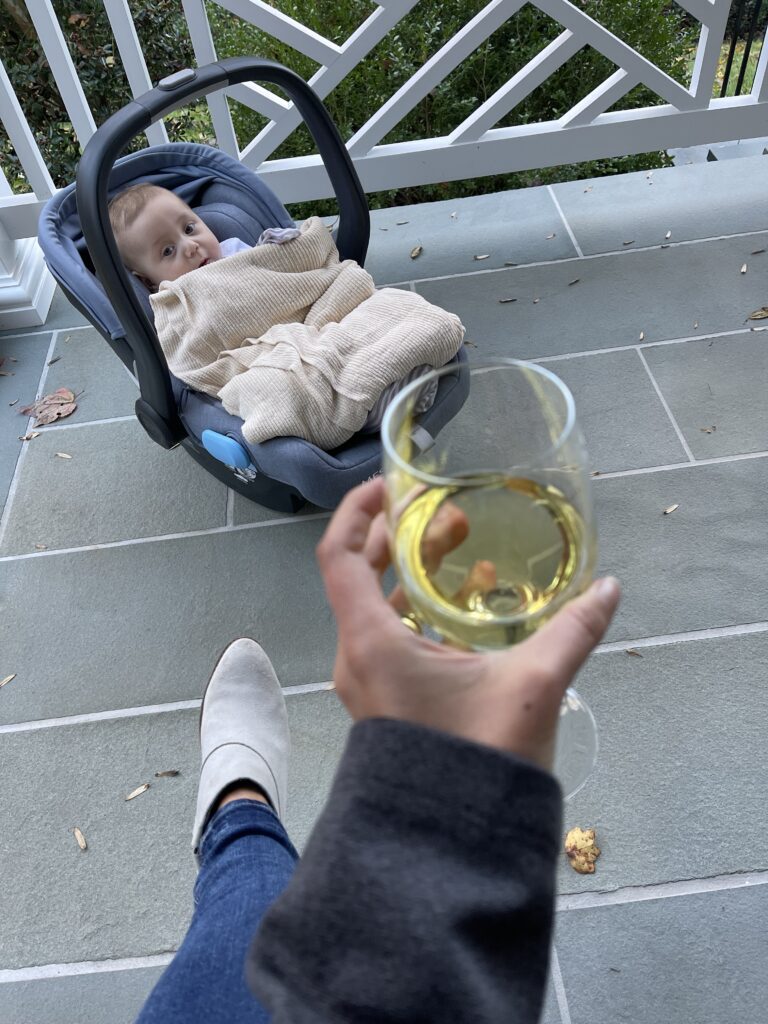 We are all happier and much more relaxed in Charlottesville.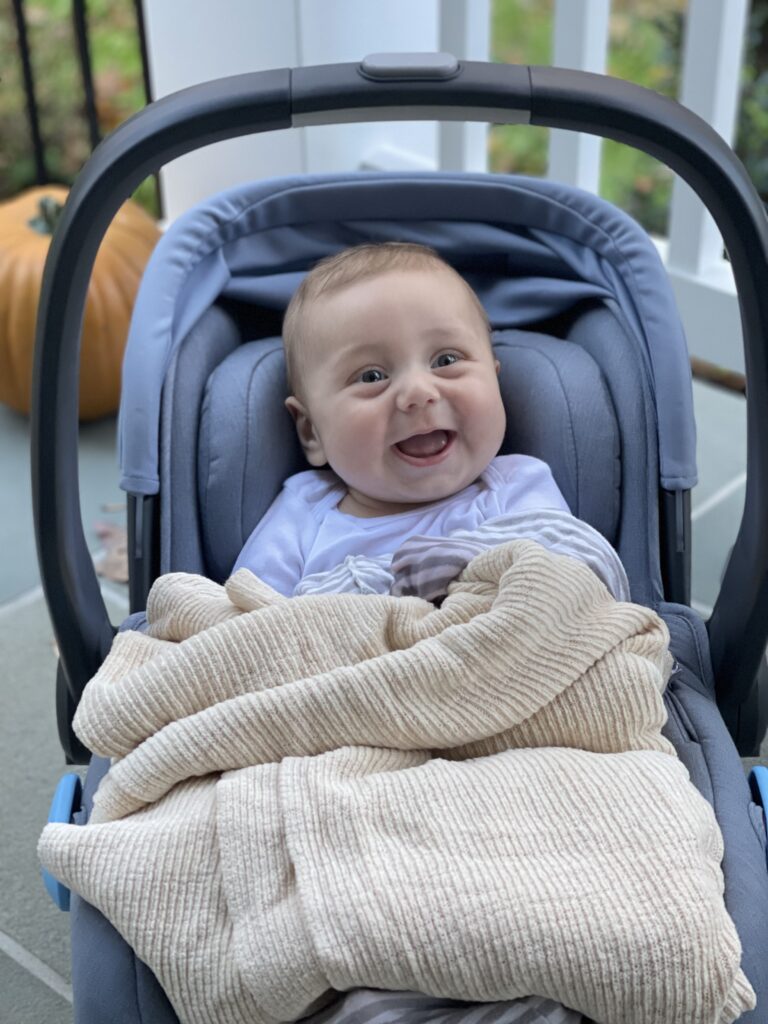 So cozy!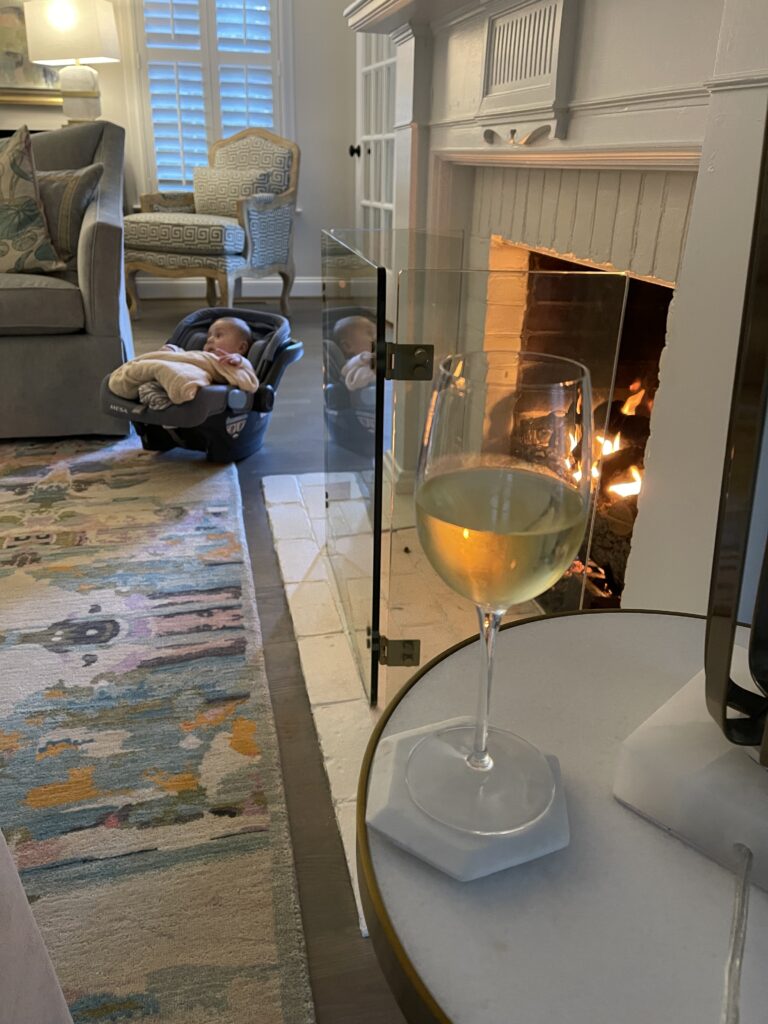 We took it pretty easy that evening. Some of our friends went out to eat, but having a four month old pretty much makes us less mobile. Alex picked up some groceries at a nearby market and we ate dinner while watching the UVA basketball game.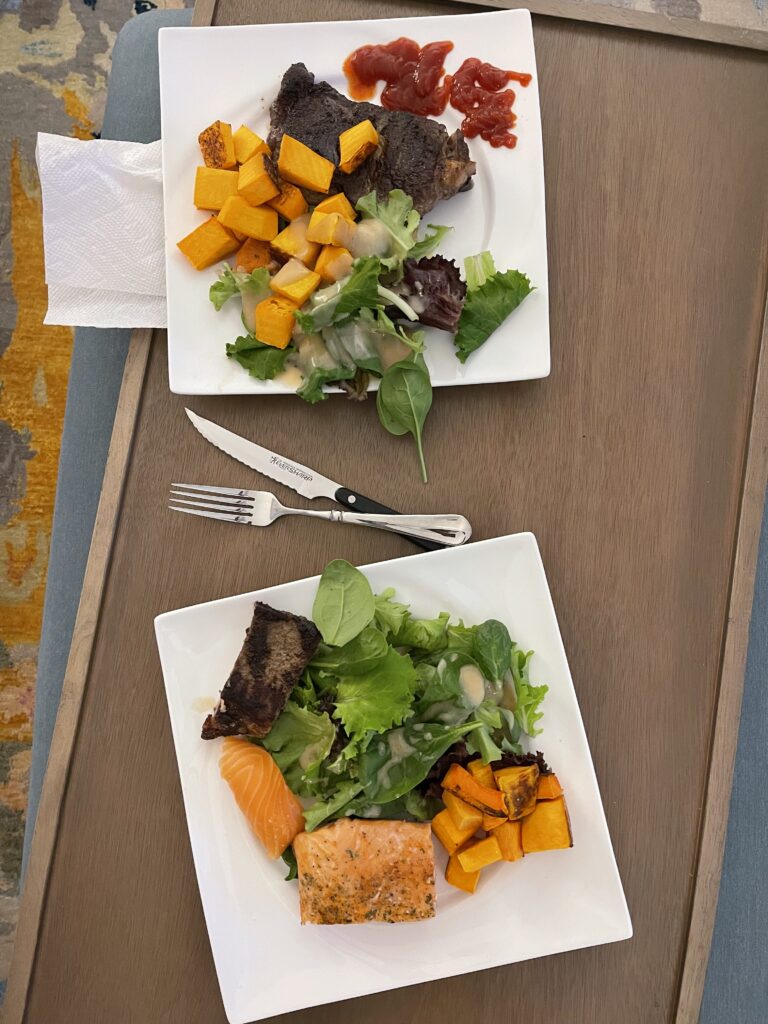 I woke up the next morning before everyone else and enjoyed coffee and reading in the peace and quiet. When I travel, I always bring my french press. It makes the best coffee in my opinion! Lavva plant milk was the only dairy-free milk I could find at Whole Foods with the cleanest list of ingredients (no gums, fillers, etc). It was good, but I think I definitely prefer the Malk brand of almond and oat milks.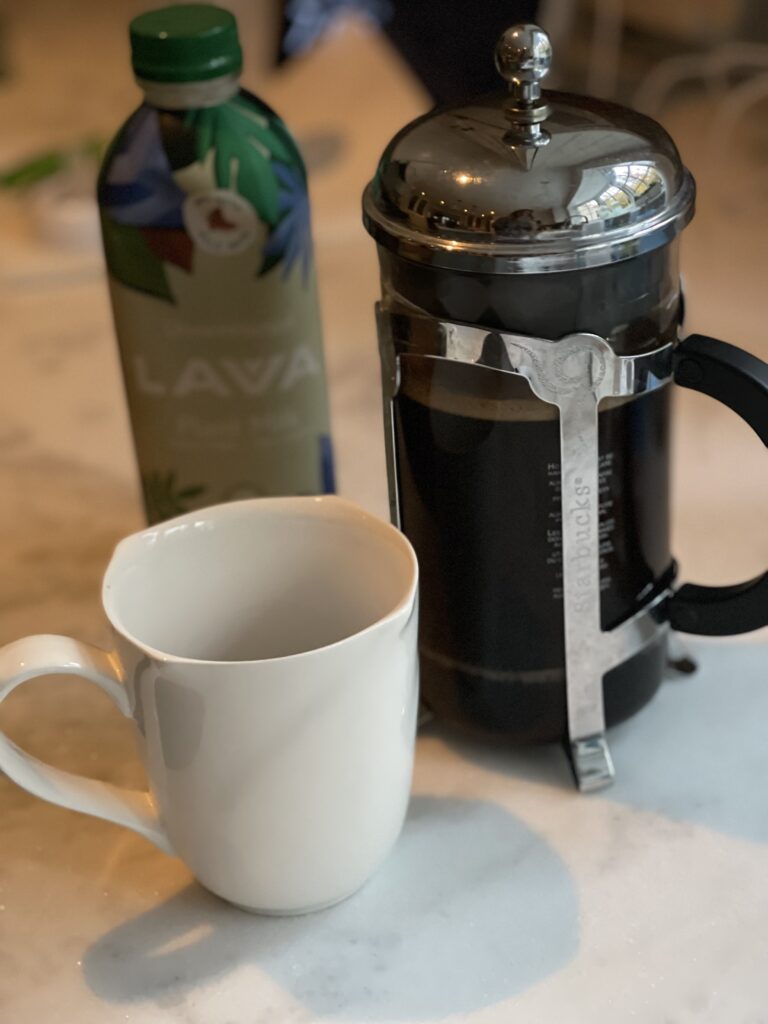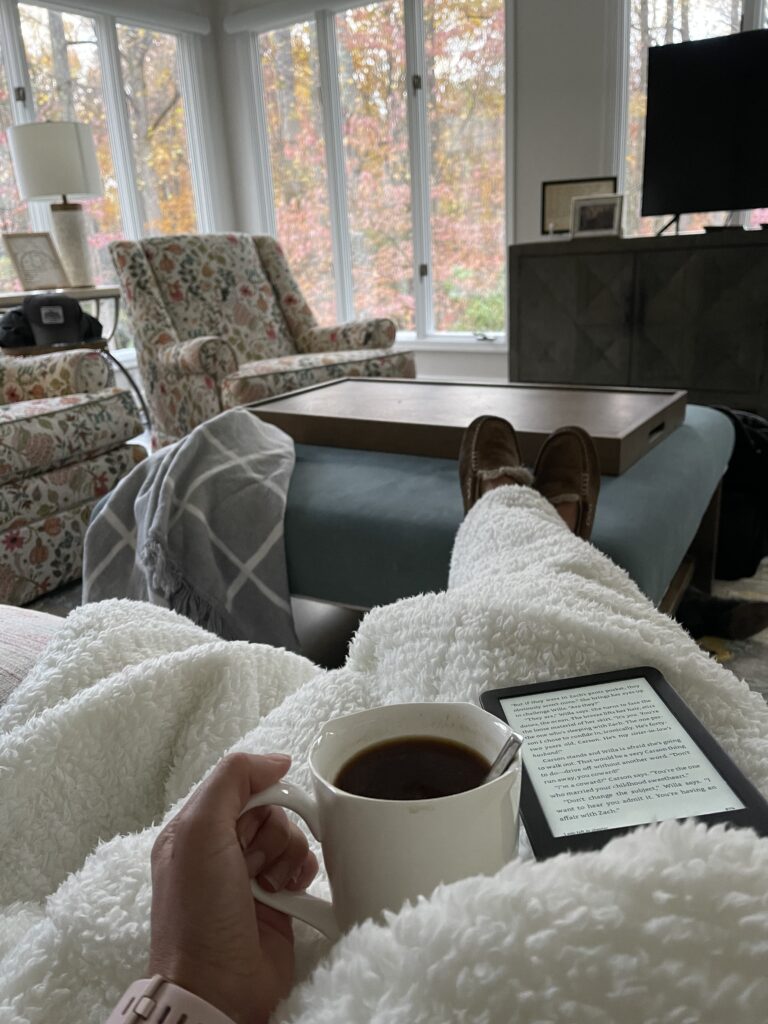 After Mason woke up and I fed him his bottle, I grabbed a quick breakfast: a Siggi's yogurt paired with a Gratisfied Oat Bar.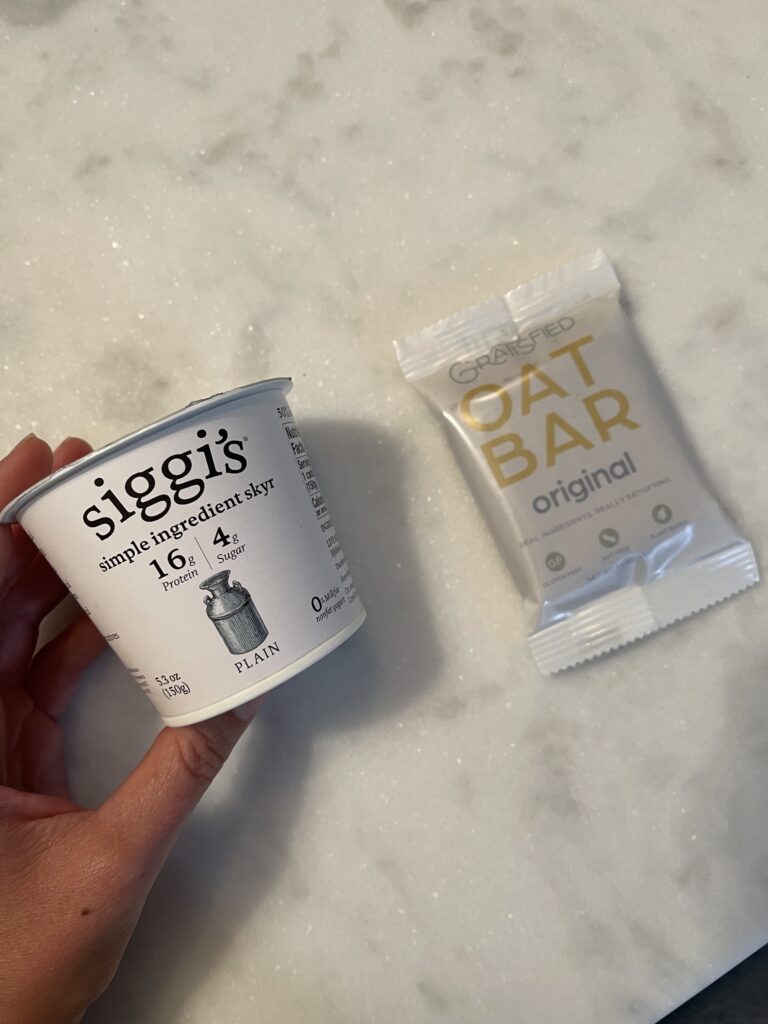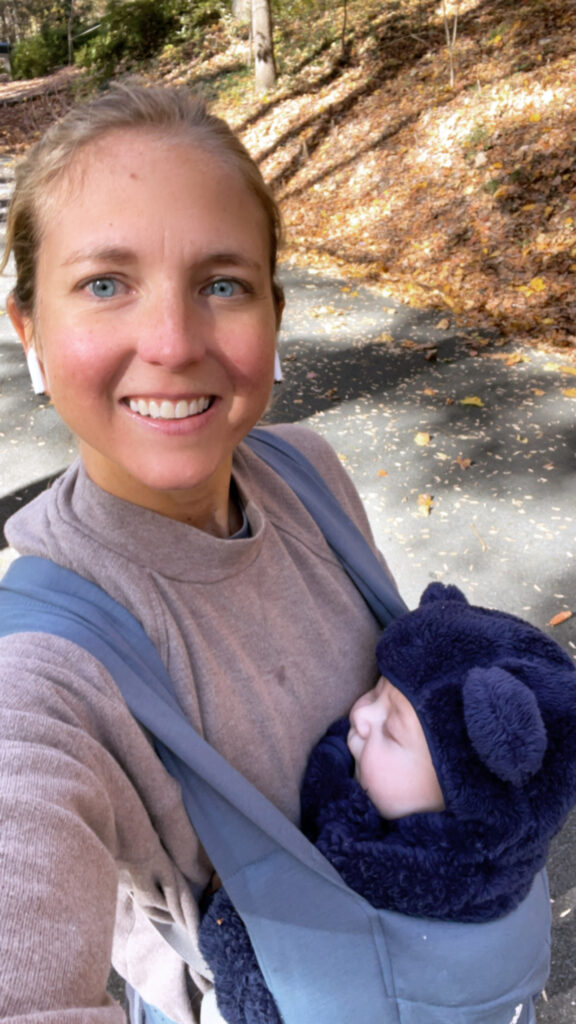 Walking the Charlottesville hills has to be one of my favorite ways to exercise, so when Mason started to fuss mid-morning, I know the sure-fire way to soothe him is to move. I strapped him in the Ergobaby and hit the road. The morning was absolutely beautiful!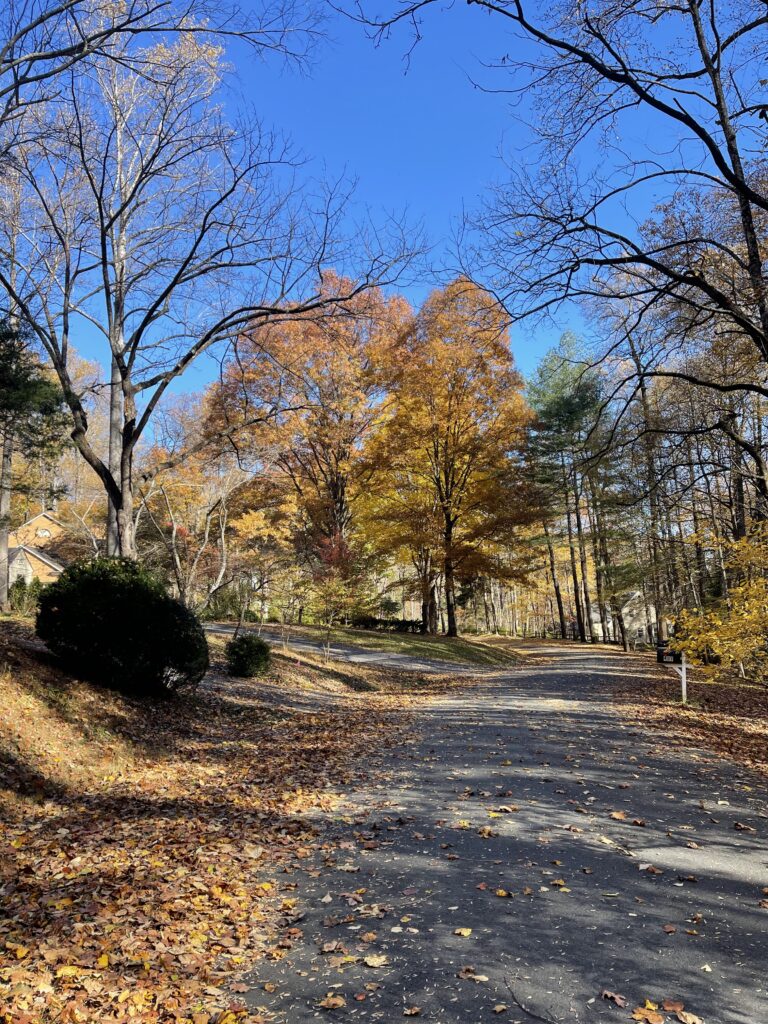 We had originally planned on going to the UVA football game, but kickoff wasn't until 7:30pm. Had it been an afternoon game, I would have stayed, but knew it was too late for Mason. I made the decision to drive back to Richmond. While everyone went wine tasting at Pippin Hill and then gathered for the tailgate, I definitely had a case of FOMO. I tried to shift my mindset to JOMO, knowing I was making the best decision. And that meant my first night alone with just the two of us! Plus I would feel so rested come Sunday. Alex graciously got me a Roots salad before hitting the road and we said our goodbye's.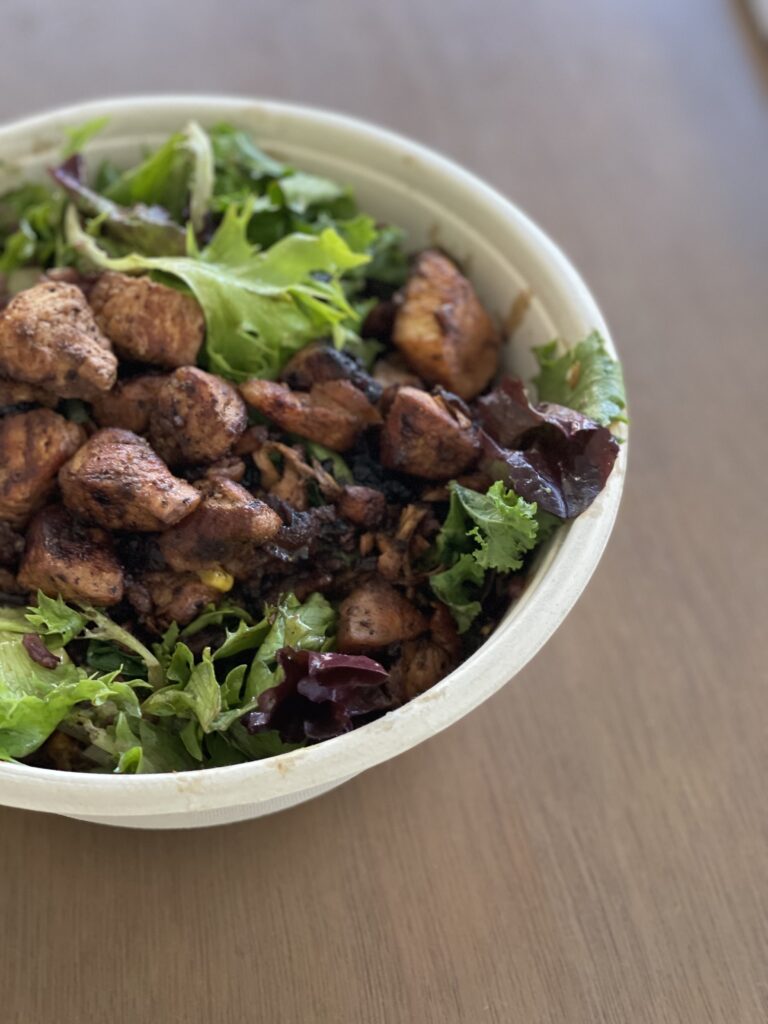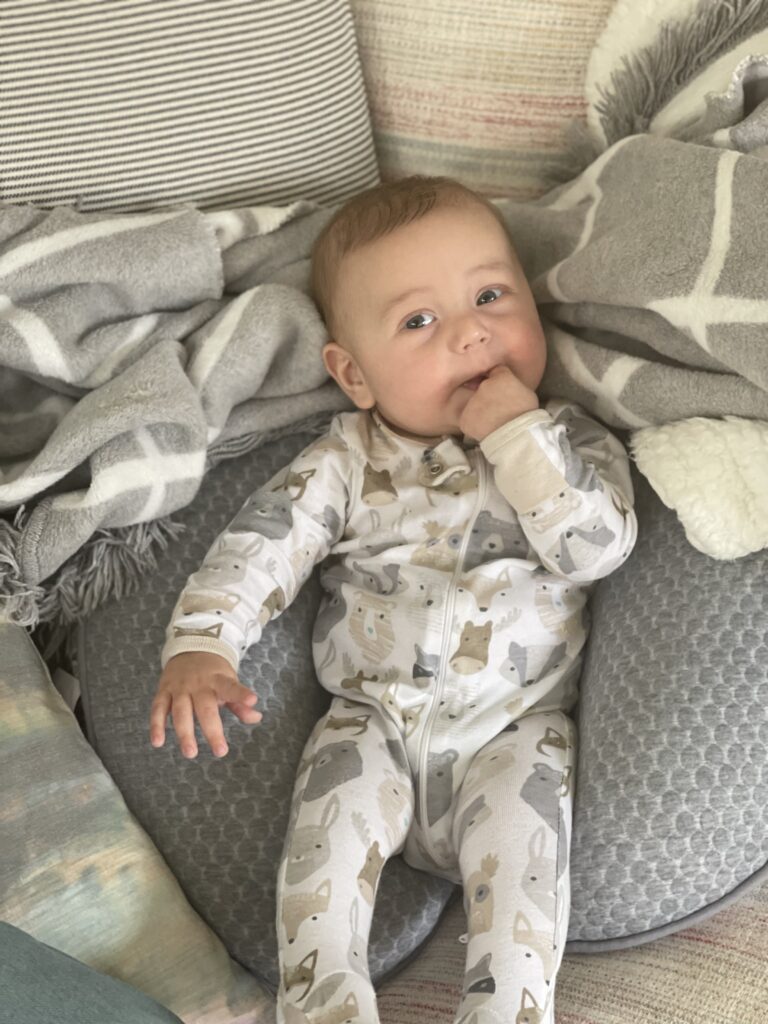 Made it back safe and sound.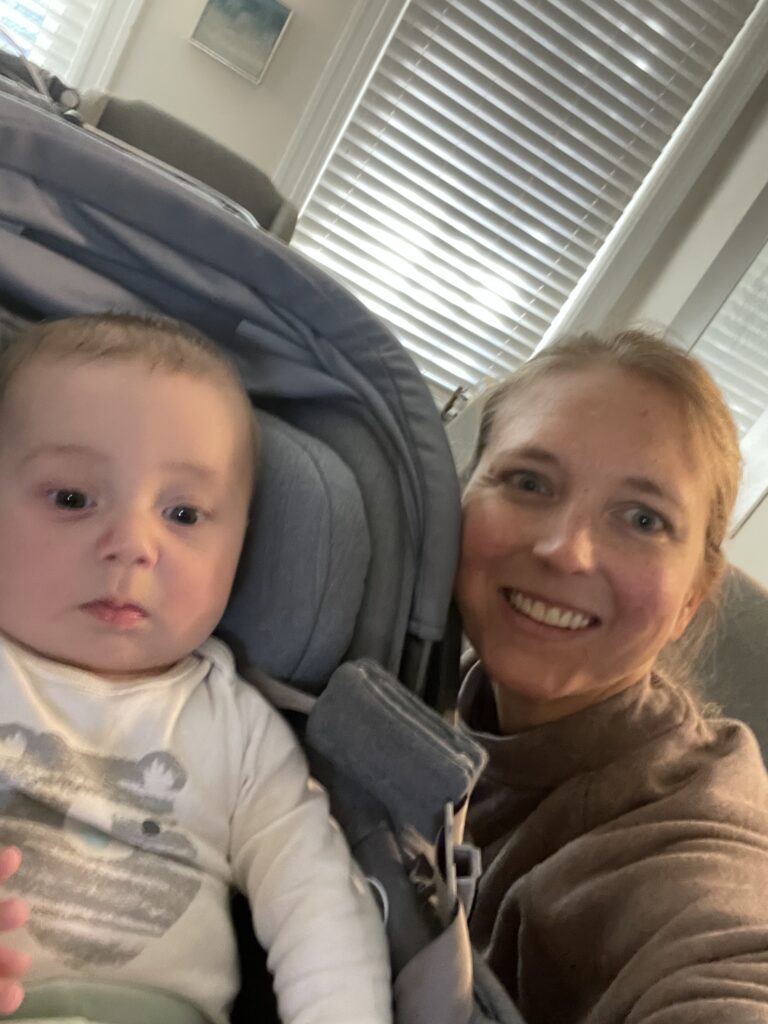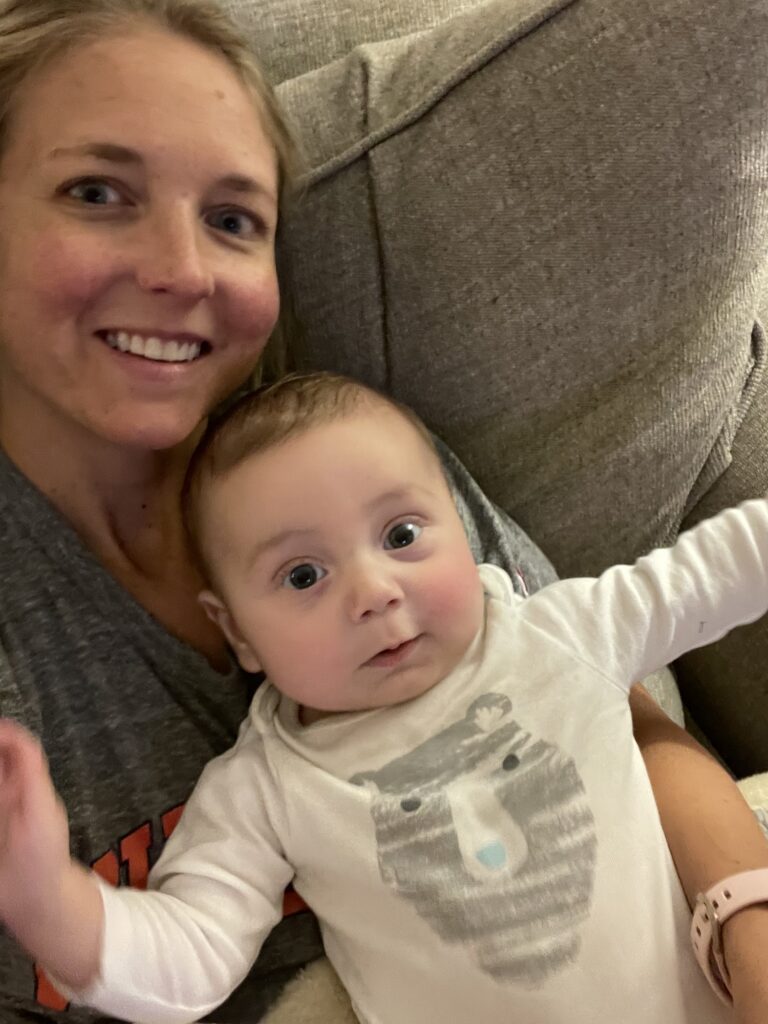 After Mason went down, I enjoyed the rest of the Roots salad and watched the football game from the comfort of my couch.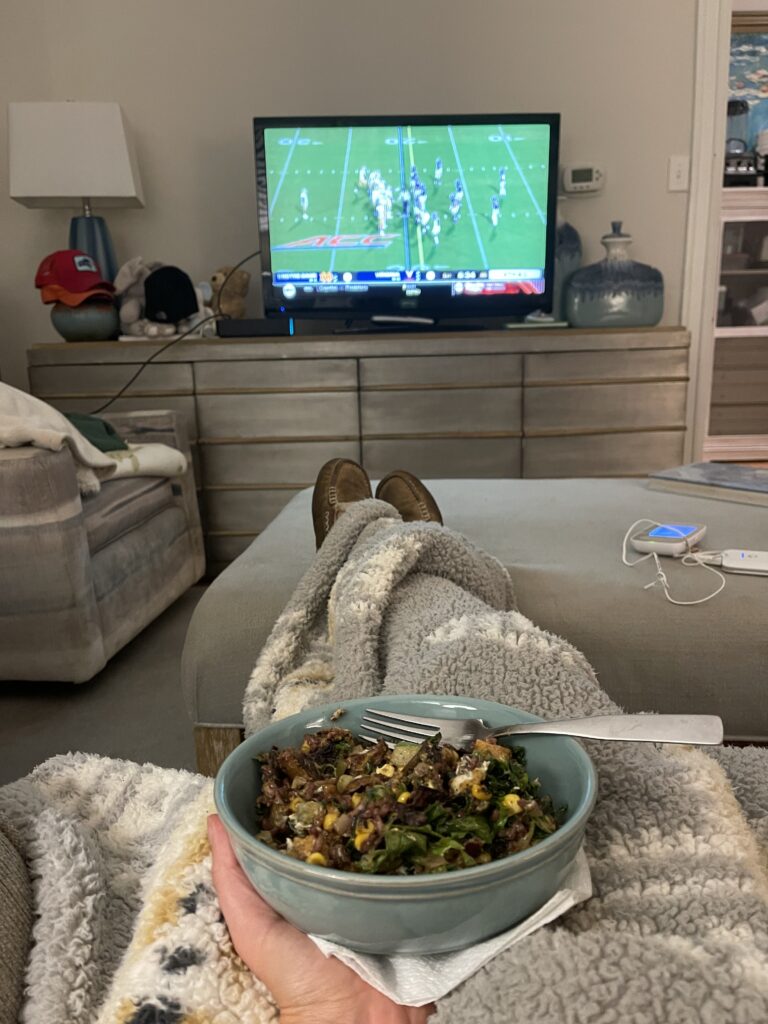 Followed by a sweet treat! A raw carob cup (recipe coming soon!) topped with peanut butter and a Medjool date + 1/2 frozen banana.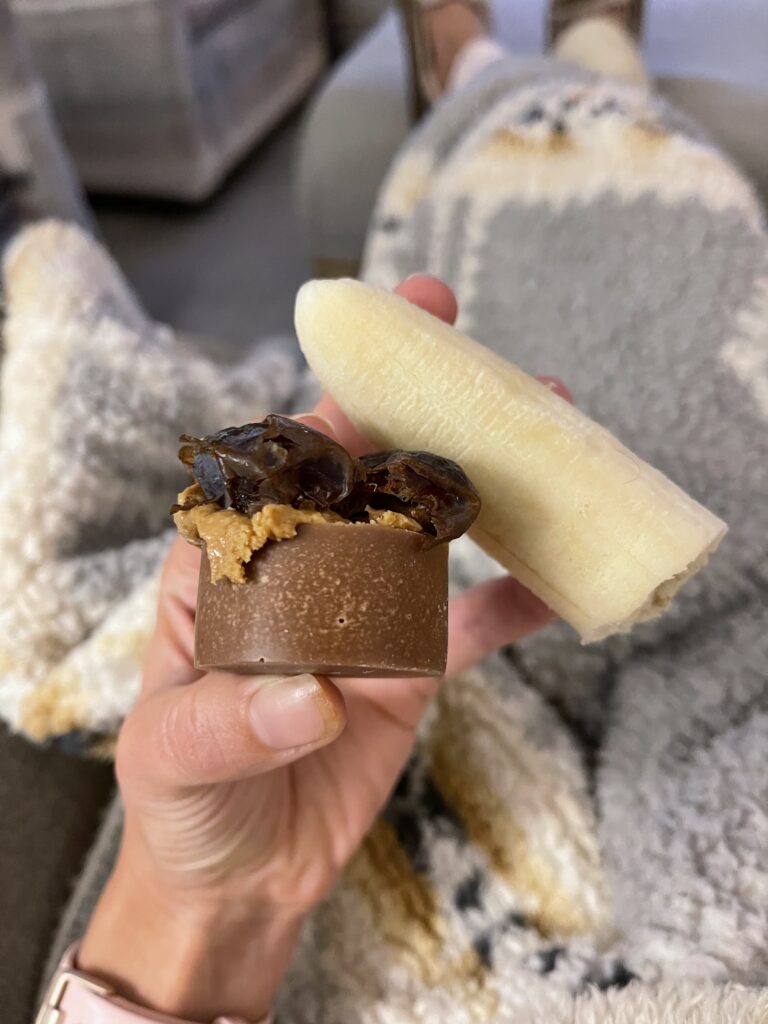 I got such a good night's sleep – the best I have had in a while! Probably because I didn't have my nightly glass of wine, or slept in the bed by myself. Whatever it was, I woke up feeling so refreshed. All of that FOMO from the day before was gone thanks to self-care!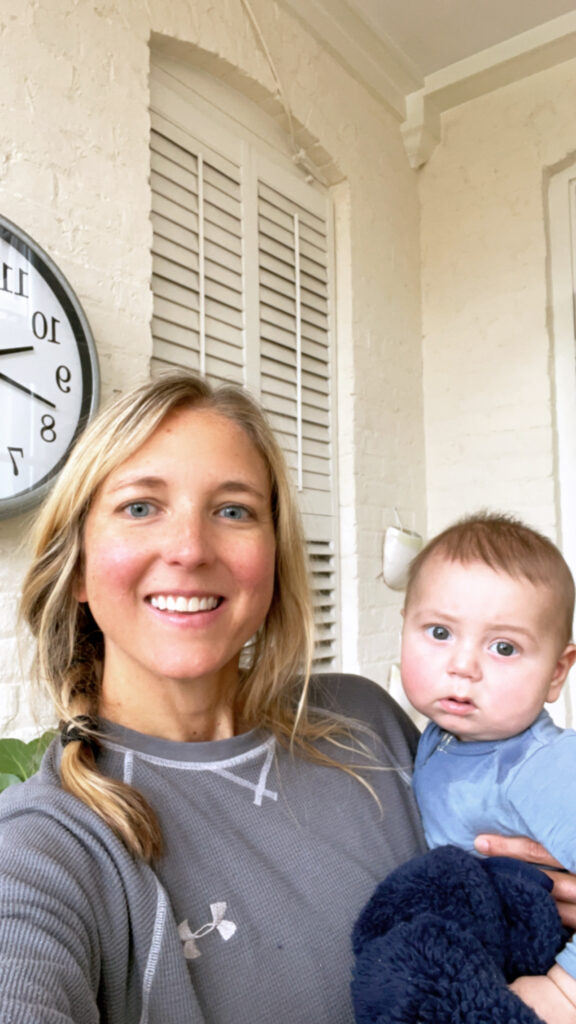 You Might Also Like: