I'm typically a beach girl, but there is something about being in the mountains in October. I feel so lucky to live in a state with seasons – fall being my favorite. I love warm weather, but there is something about this transitory time – the cool crispness and changing colors of the trees.
Virginia is beautiful this time of year, and our visit to Primland was a perfect epitomization of how pretty it can be. Nestled in the Blue Ridge Mountains, the resort is an "elevated retreat" showcasing some of the most amazing views. Not only is there a main lodge with guest rooms and a spa, but there are "tree houses" sprinkled around the property – private cabins which can accommodate families or small groups. We stayed in "Red Fox," named after its red exterior and quiet simplicity.
We arrived around dinner time on Friday evening, and after a quick run to the house (for a diaper change!), we headed to our first meal at the Stables Saloon.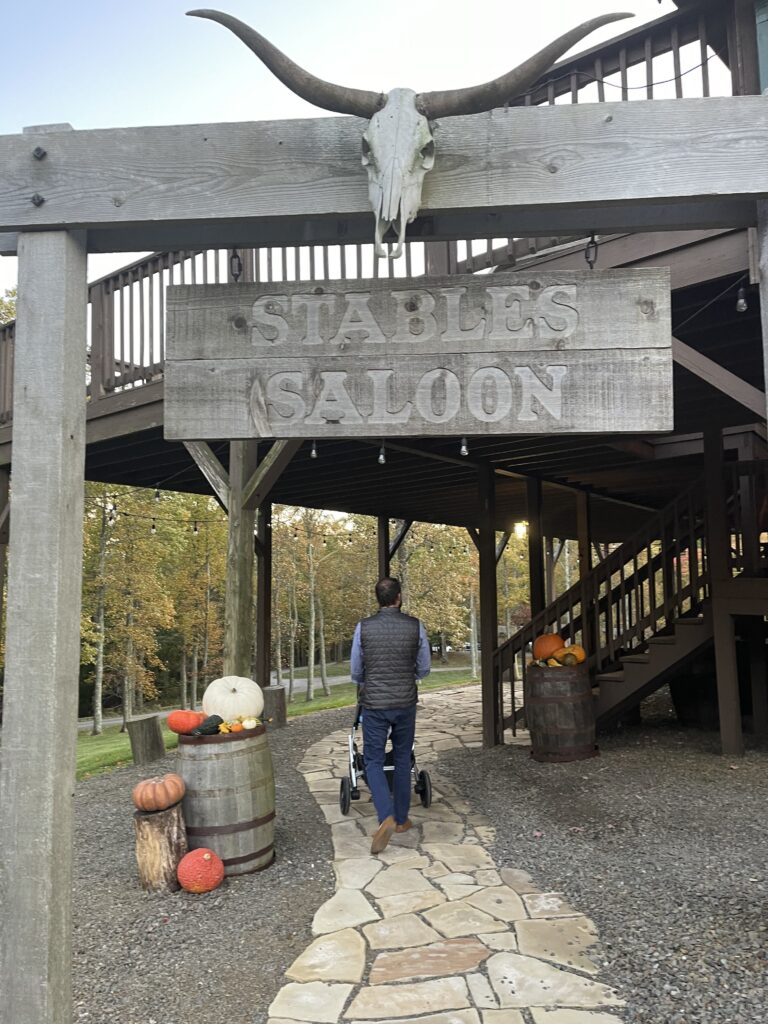 The menu is southern hospitality mixed with mountain cuisine. Appropriately, they serve you "family style," bringing everything listed categorized in courses. Given I refrain from eating gluten or dairy, I let the waitress know, who was happy to bring me certain substitutions to fit my needs. I ended up eating a fresh, local green salad to start, followed by smoked trout, Brussels sprouts, green beans, and wedged potatoes, all paired with a couple of glasses of pinot grigio. The live local band contributed to a casual atmosphere.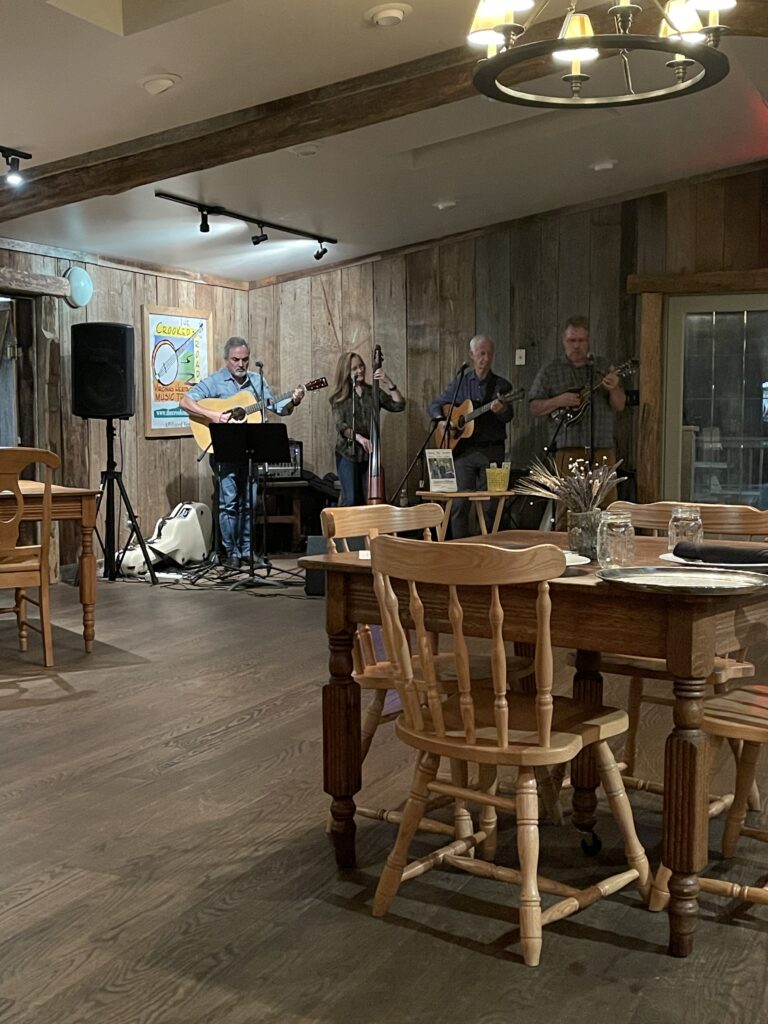 And I am happy to report the restaurant was very baby-friendly. Going out to dinner feels very different these days…taking bites in between entertaining my child so he doesn't melt down. I normally bank on the external stimulation to keep him soothed, so the four-member string band was very appreciated.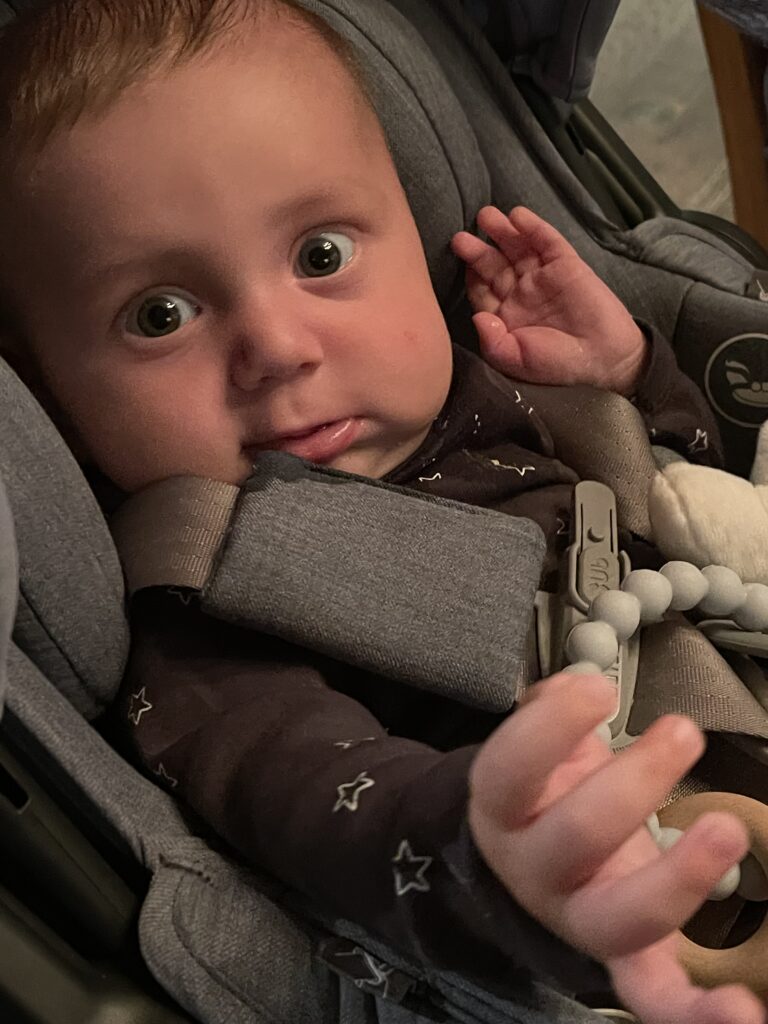 Saturday
The view first thing in the morning took my breath away. There is something about a scenic overlook at sunrise that drops you in to the present moment.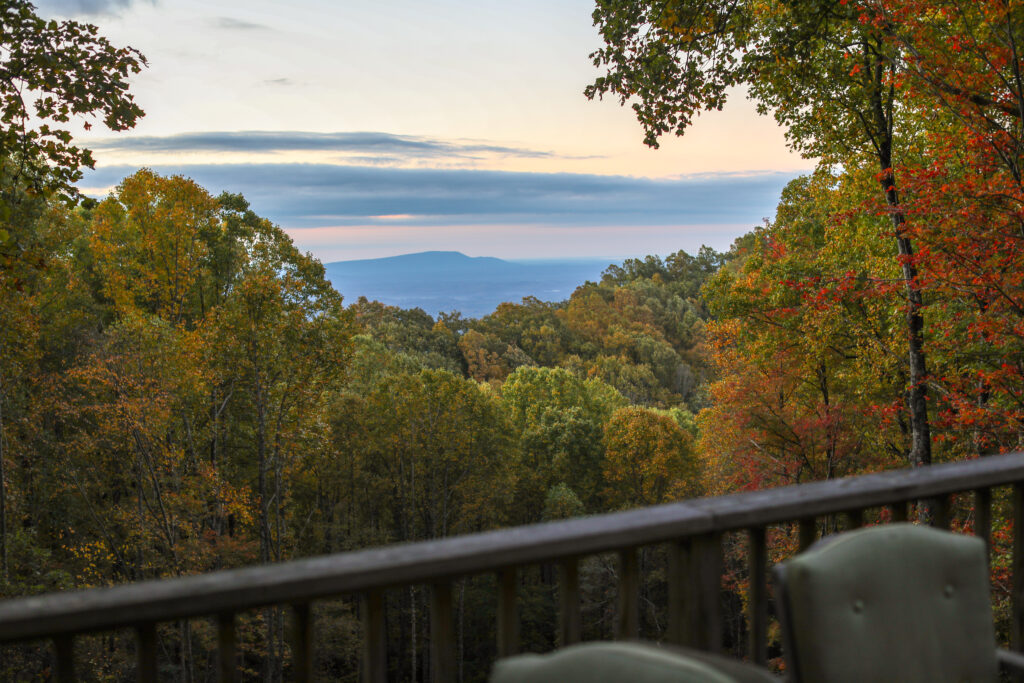 As always, I woke up an hour before everyone else to drink some coffee and journal. With a slight chill in the air, it was a refreshing mindful morning to say the least.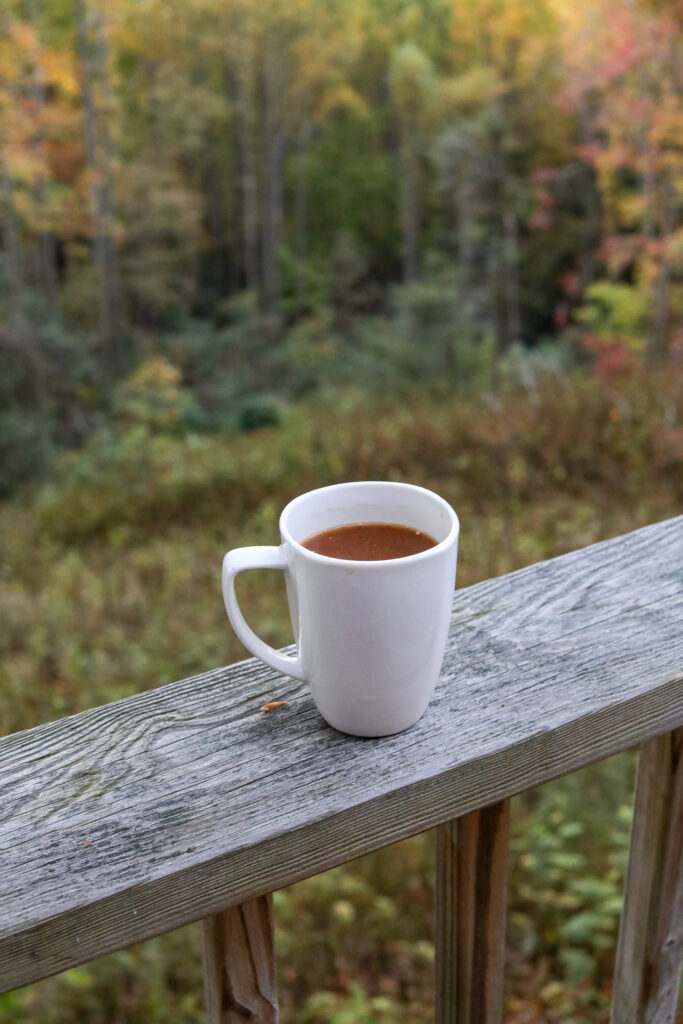 After Mason woke up and was given his bottle, I ate a light breakfast: a Gratisfied Empower Bar with almond butter.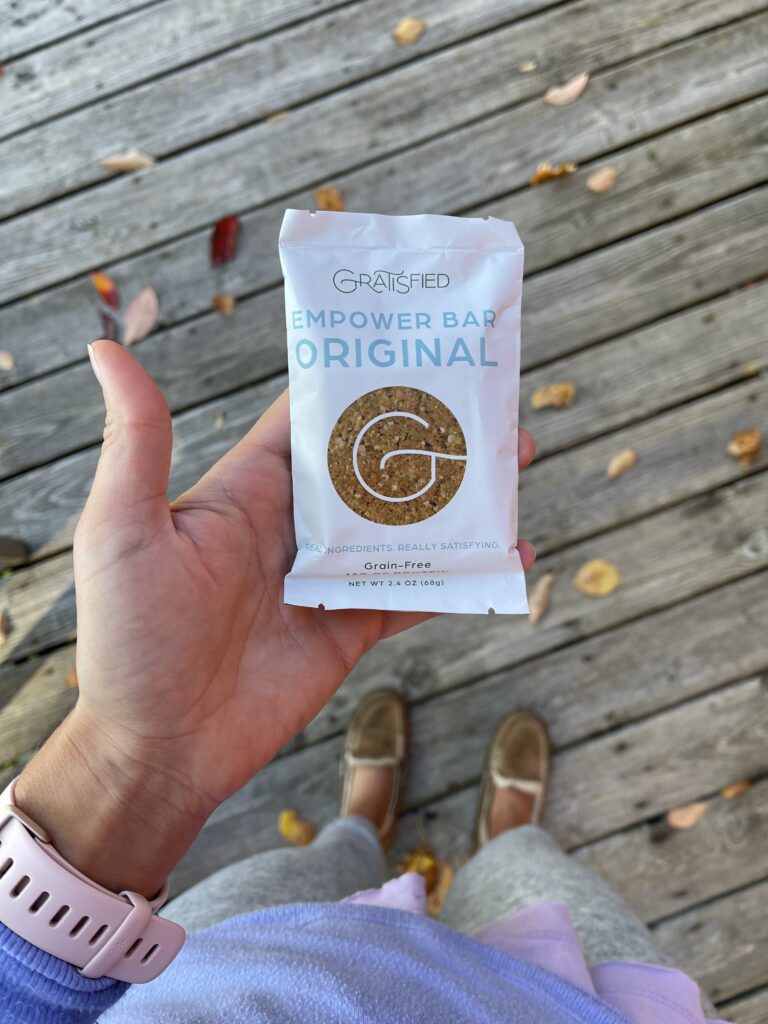 Later that morning it was time to hike! The old Appalachian Trail ran right by our cabin, so we hopped on for a four mile walk in the woods.
We set off to hike to the main lodge, and by the time we got there, we had worked up quite the appetite. The 19th Hole restaurant was the perfect place to grab lunch. I opted for the chopped salad with salmon, with a side of sauvignon blanc.
After we returned to the cabin, Alex and I shared a bottle of wine on the deck with Mason right beside us.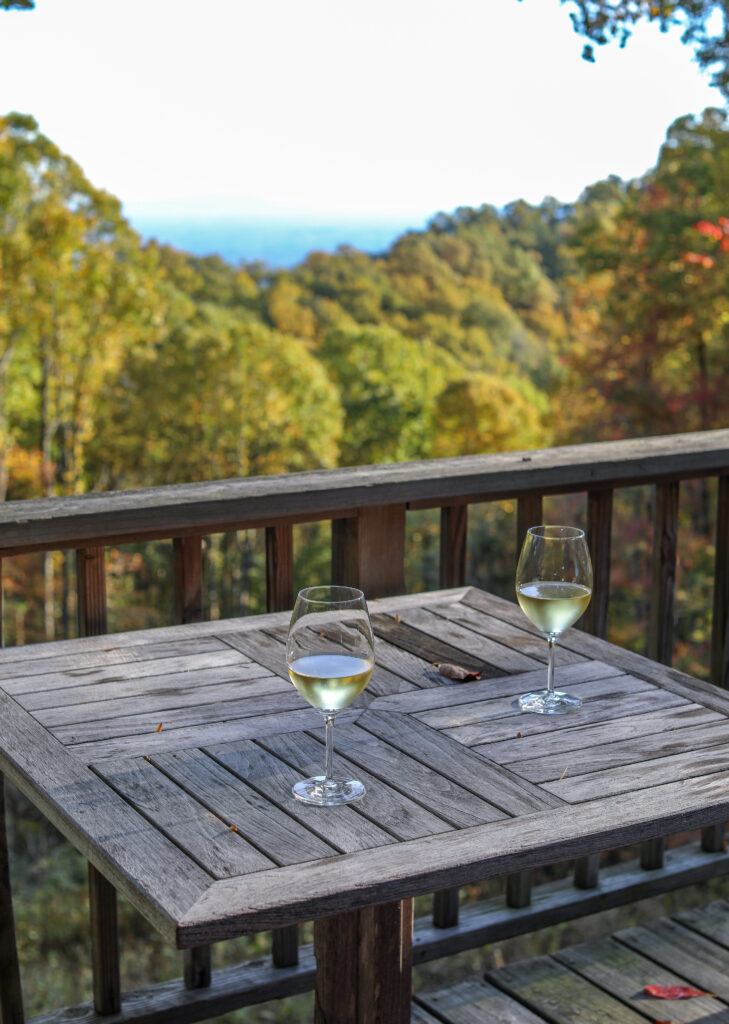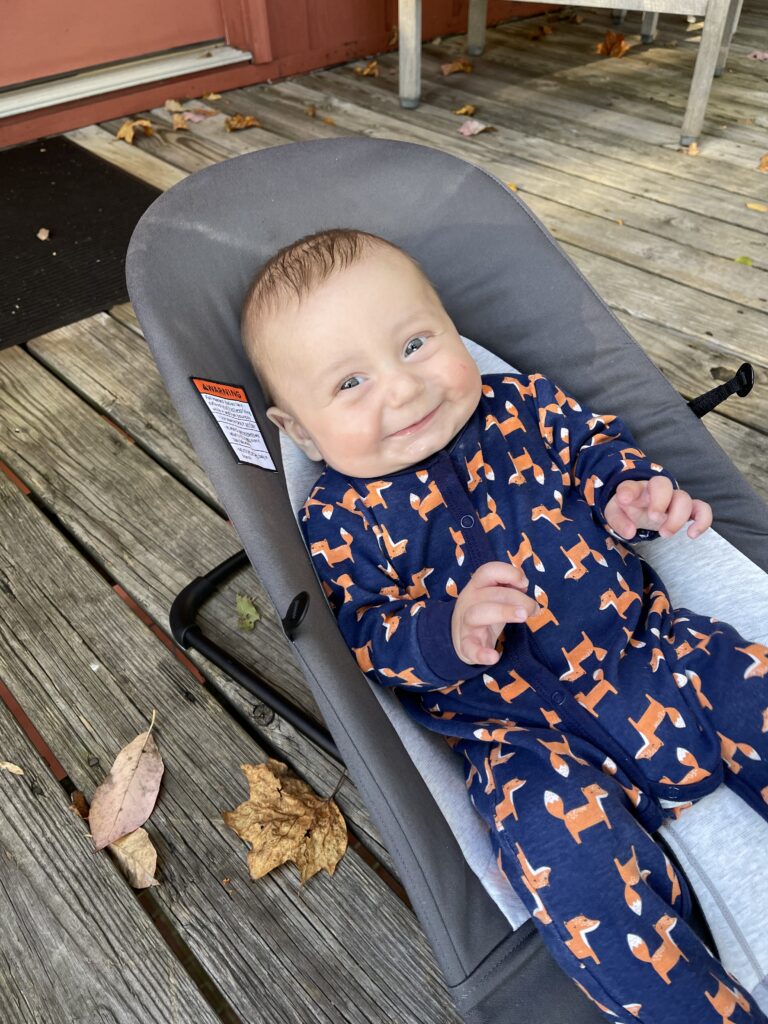 Sunday
Checkout approached too fast, so after packing up, we headed back to the Lodge for a late breakfast. The menu at the main restaurant, Elements was eclectic. It had nutritious options for the more health-conscious diners, as well as those more traditional brunch items. I chose the "acai bowl," which actually wasn't an acai bowl at all. It contained primarily chia pudding, topped with an acai syrup, cacao nubs, almonds, and banana. But I liked it! Less sugar and more blood sugar balancing. I felt light and energized after eating it, and had me wishing we could stay for another hike.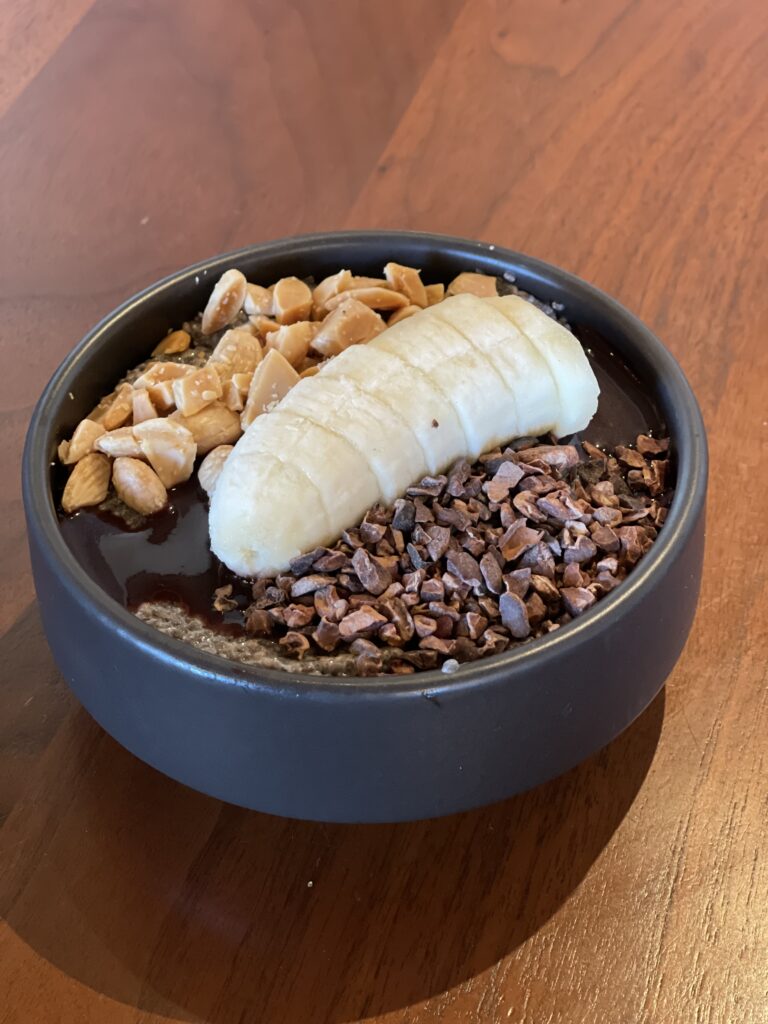 We enjoyed one last scenic look before heading home.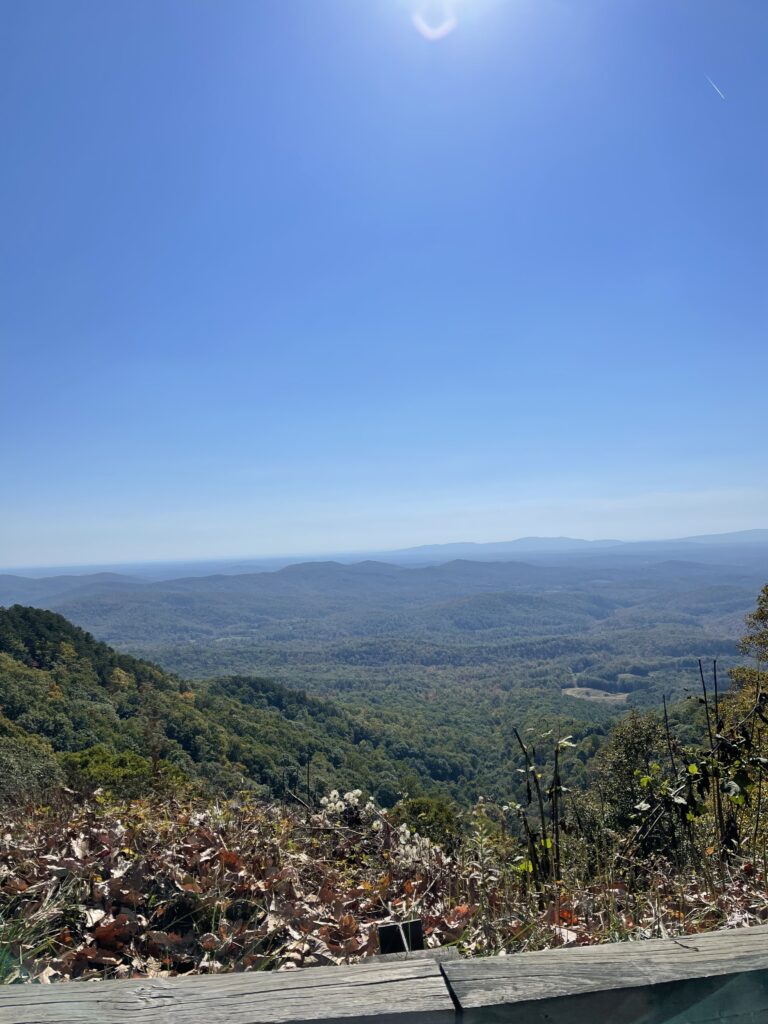 There is so much more to do at Primland. With the spa, outdoor activities, yoga, meditation, and even curated wellness experiences, it's the perfect place for a Healthified retreat. I wish we could have enjoyed more of these amenities, but all the more reason to go back!
You Might Also Like: