I am currently out of town on a quick 24-hour business trip. I can't wait to share more about it, but for now, all I will say that it involves a flight, a hotel room, and a full day of meetings on Friday, so of course I had to take some Empower Bars along for the ride. With just 30 minutes of forethought, you can have your Empower Bars ready to go for any circumstance that life throws your way. Sometimes these situations are predictable (i.e. this trip), but often they are not, so I advise always having an Empower Bar baking mix pouch on hand so you can whip them up when needed.
If you are not used to baking, this might entail more planning than you are prepared to take on, but I promise you – once you get the process down, you can have nine squares of a blood sugar balancing meal or snack at your disposal in less than 30 minutes. Not to mention, I now know (thank you to my friends who brought it to my attention on Instagram), that you need just ONE bowl, not two, to make the Empower Bars. And just like that, baking them just got even easier!
Not knowing what my hotel fridge situation would be, I wanted to make this batch of Empower Bars egg-free. Now that I am here, I am glad that I did, because there is not a fridge in my hotel room. And because I love the oil substitution with mashed banana, I chose that as well. I also incorporated 1/4 cup of nut butter, which allowed me to cut down on the liquid sweetener. See how this works?? The customization aspect is so much fun.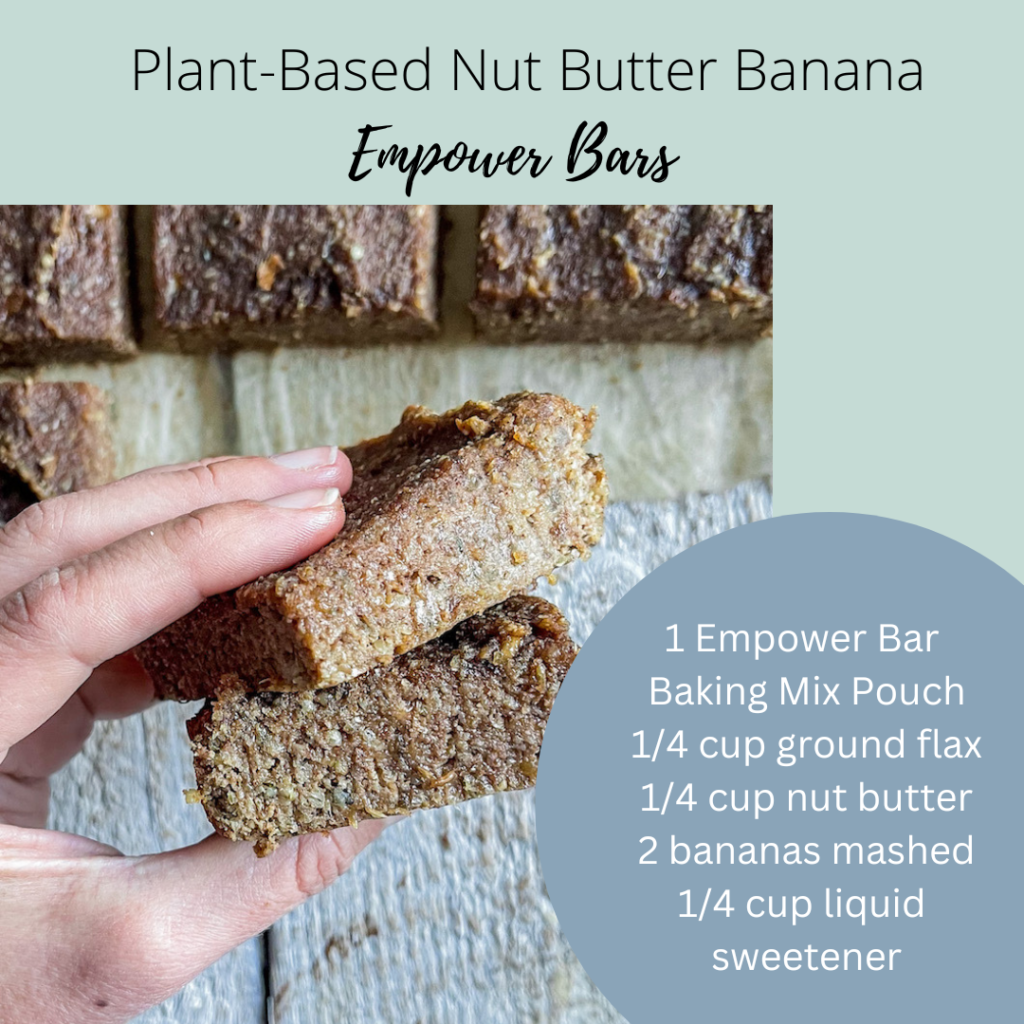 Find the full recipe below. I brought a couple of squares with me; one will be my hotel room breakfast, and there is an extra one for good measure. I also had an Empower Bar Cacao square before my flight (at 4pm), and it kept me satiated and satisfied until my dinner at 7pm. That's blood sugar balance!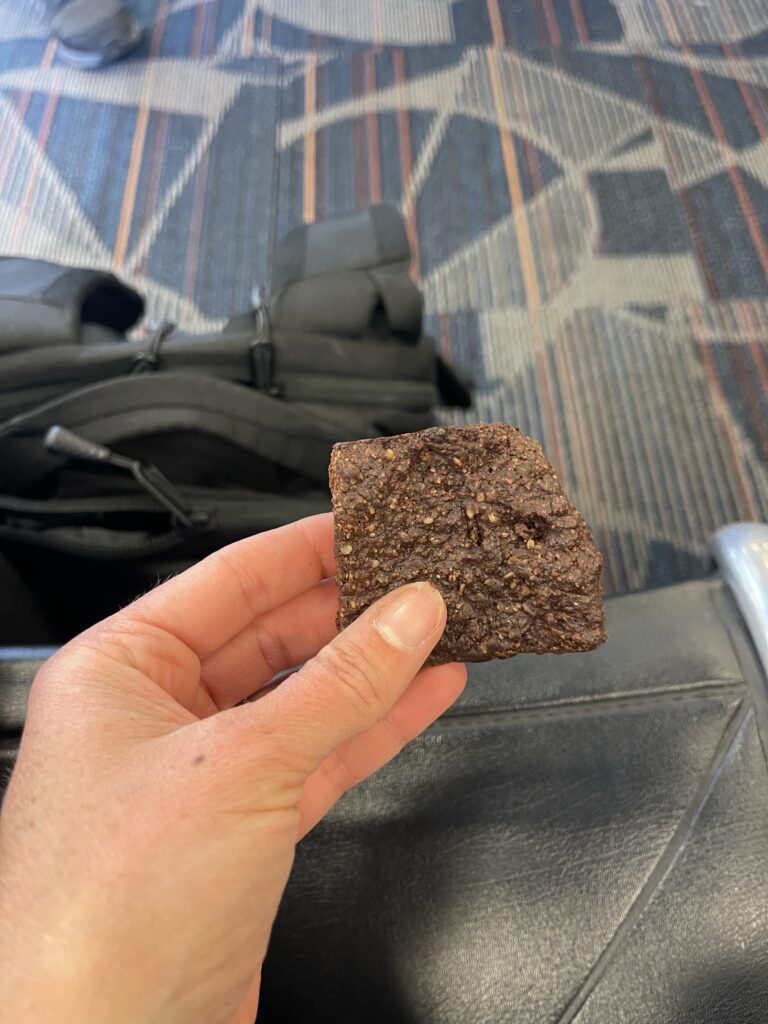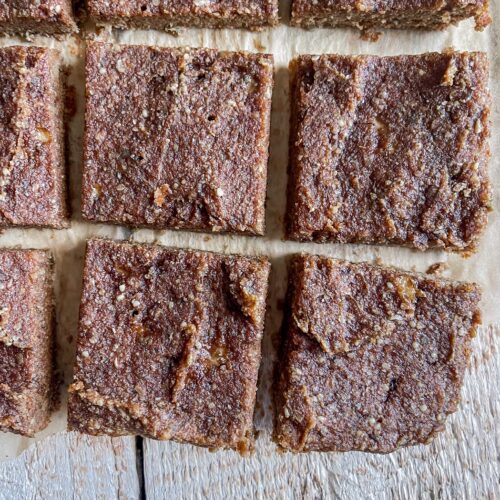 Plant-Based Nut Butter Banana Empower Bars
Make your Empower Bars completely plant-based with the use of flax eggs instead of real eggs. This batch also calls for the mashed banana oil substitution. You can also decrease the liquid sweetener, and add a nut or seed butter of choice.
Ingredients
1

Empower Bar Baking Mix Pouch

see note

1/2

cup

water

1/4

cup

ground flaxseed

2

ripe bananas

mashed

1/4

cup

liquid sweetener

coconut nectar or maple syrup

1/4

cup

nut butter of choice
Instructions
Preheat the oven to 350 degrees F. Spray an 8×8 baking tin with cooking spray and line with parchment paper.

Make the flax eggs (if using regular, beaten eggs, skip this step). In a small bowl, combine the 1/2 cup of water with 1/4 cup ground flaxseed. Stir to combine. Allow to sit for about 10 minutes to thicken.

In a large mixing bowl, mash banana until creamy. Add the flax egg mixture (or beaten eggs if using), liquid sweetener, and nut butter. Whisk everything together until creamy.  

Pour the Empower Bar baking mix into the bowl. Using a large spatula, stir everything together until a batter is formed. Transfer the batter to a baking tin lined with parchment paper. Bake for 20 to 25 minutes until the edges are golden brown and a toothpick inserted comes out clean.