In 2016, we planted a couple of fig trees in our backyard. Five years later, they finally started to bear fruit, and now provide us with a bounty of figs each summer. I love to slice them in my yogurt, top them on my oatmeal, blend them in my smoothies, and even eat them alone or with a dollop of goat cheese and honey (so good!). Of course there is always fig jam. Even after freezing a big bag full of figs, I had enough to incorporate a bunch into a baked good.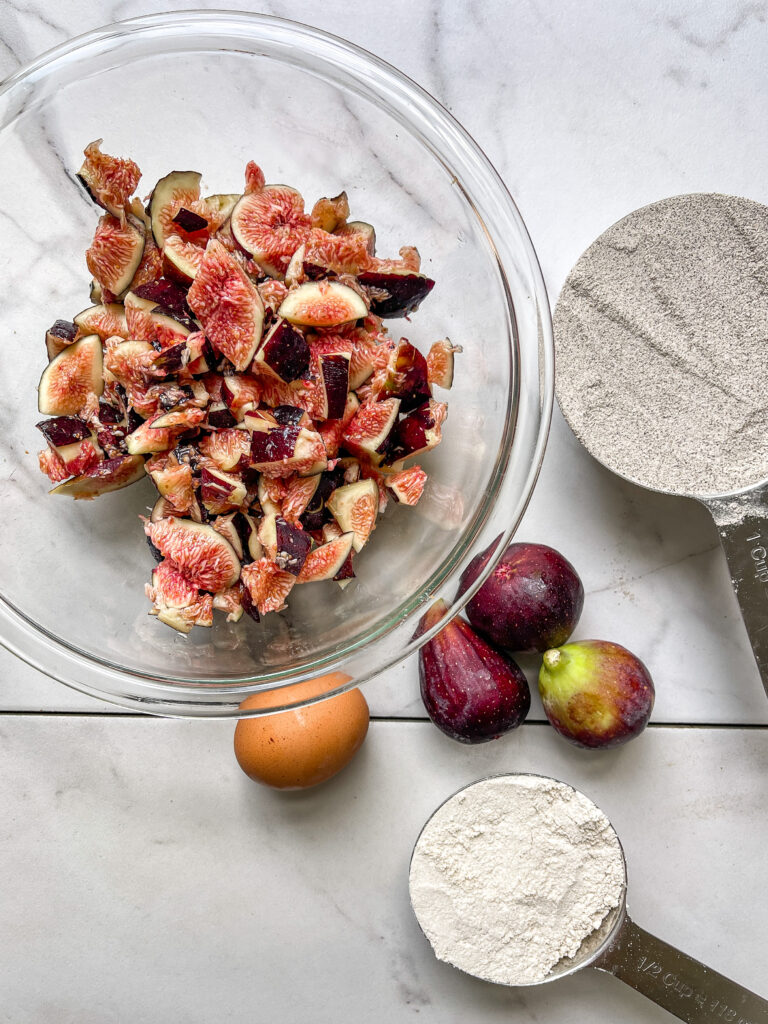 I originally baked these muffins for my son. He is two years old and the pickiest eater on the planet. I am currently trying to come up with more creative ways to get more fiber into his diet, and this recipe will do just that. Both buckwheat and oat flour provide these muffins with a hearty helping of gut-friendly fiber, and you know you have done yourself (and your digestive tract!) a favor by eating one. I love one with a side of greek yogurt, and they also make for a great breakfast on the go.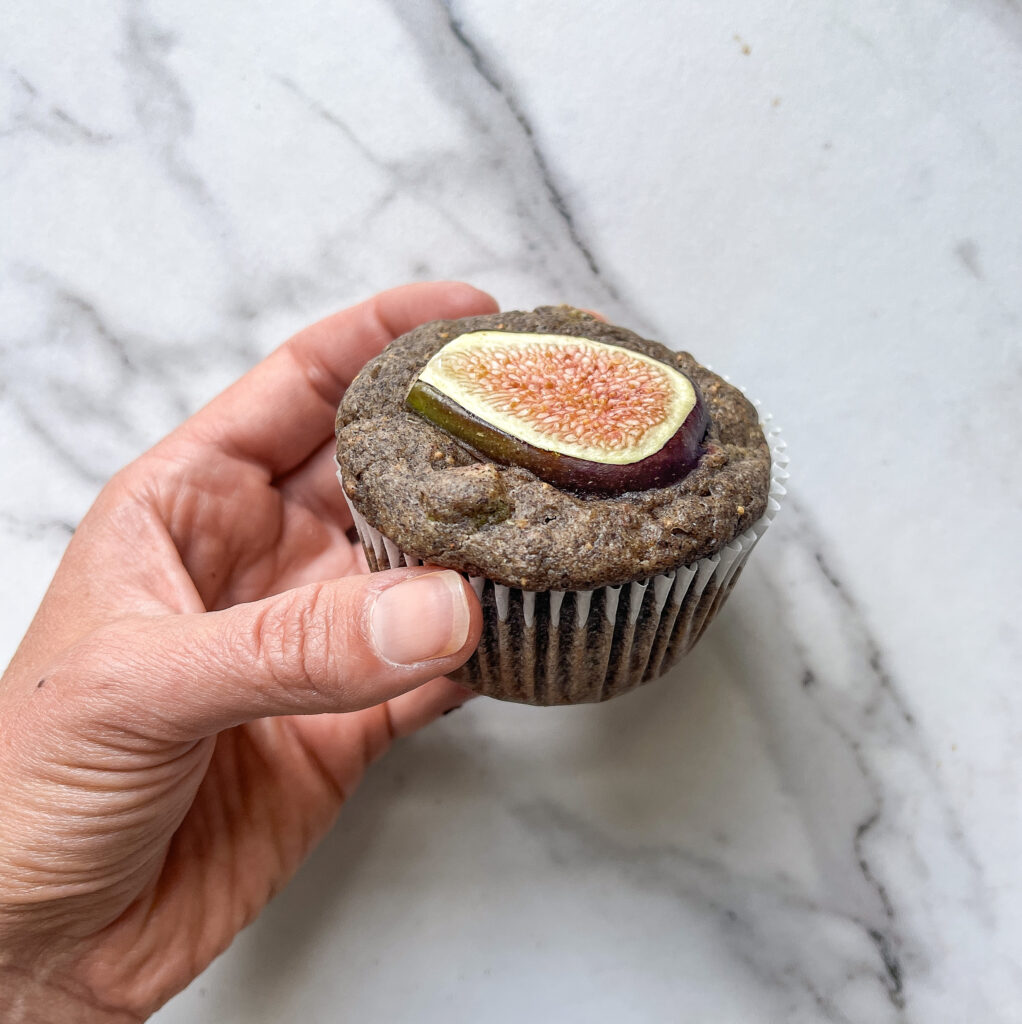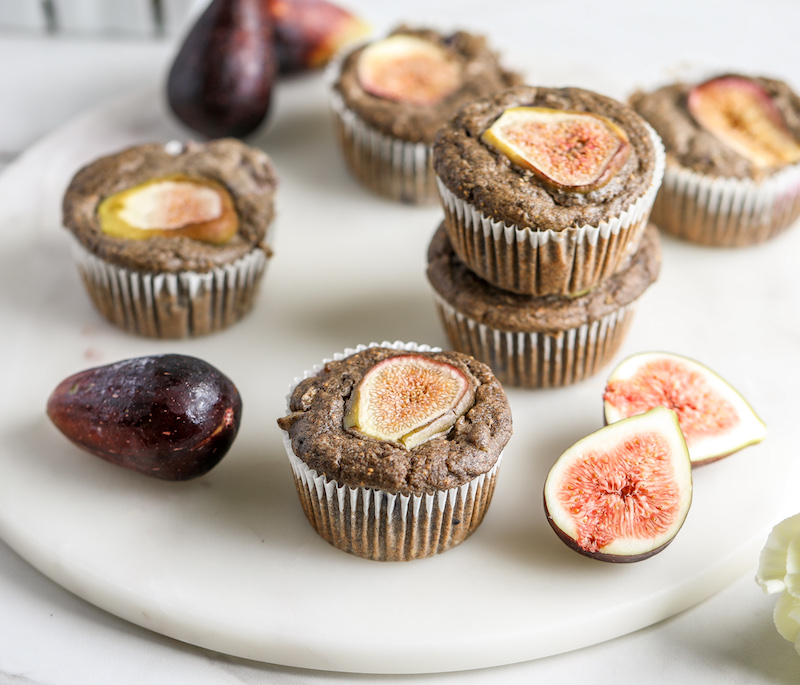 Planning and prep
I actually timed myself in the prep phase when making these muffins. Full disclosure: my prep time can be a tad skewed since I am a food blogger and tend to take photos and videos of my process. The most laborious aspect of this recipe is chopping the fresh figs, but that isn't saying much. It takes two minutes, maybe? I do encourage you to add the thin fig slice on top of each muffin, but the garnish is always a pretty part of a recipe, don't you think?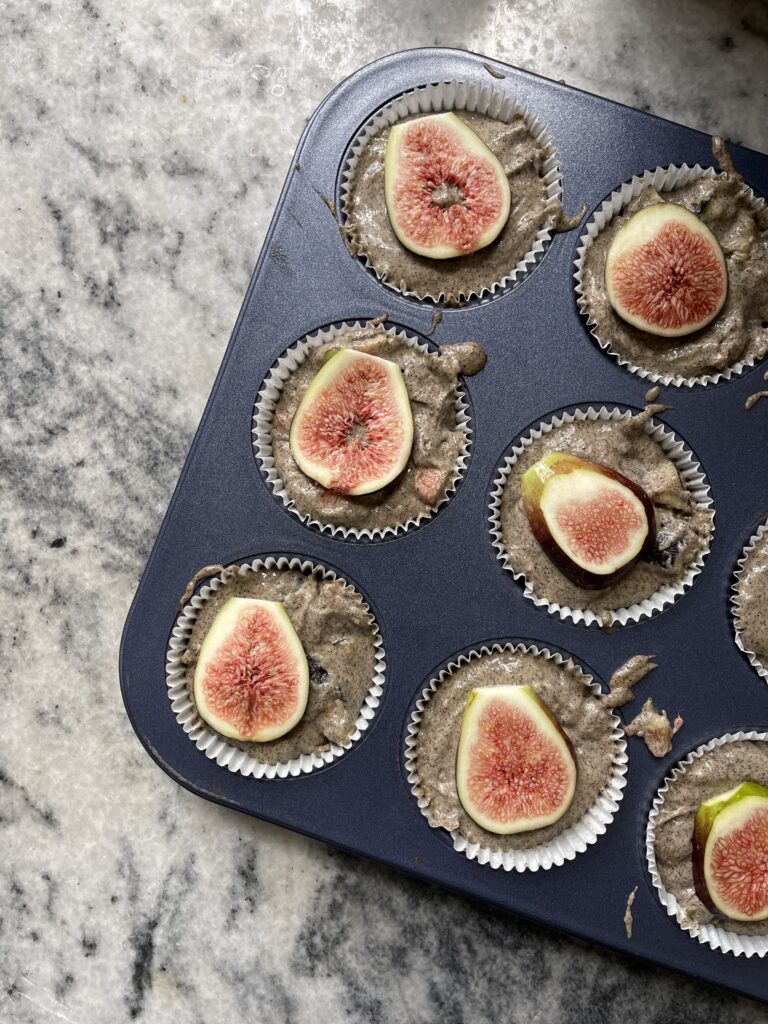 Other than that, the baking template is pretty straightforward: combine the dry ingredients…whisk the wet ingredients…pour, beat, transfer the batter into the muffin tin and bake. Oh how I love baking. I hope you love baking these muffins as much as I do.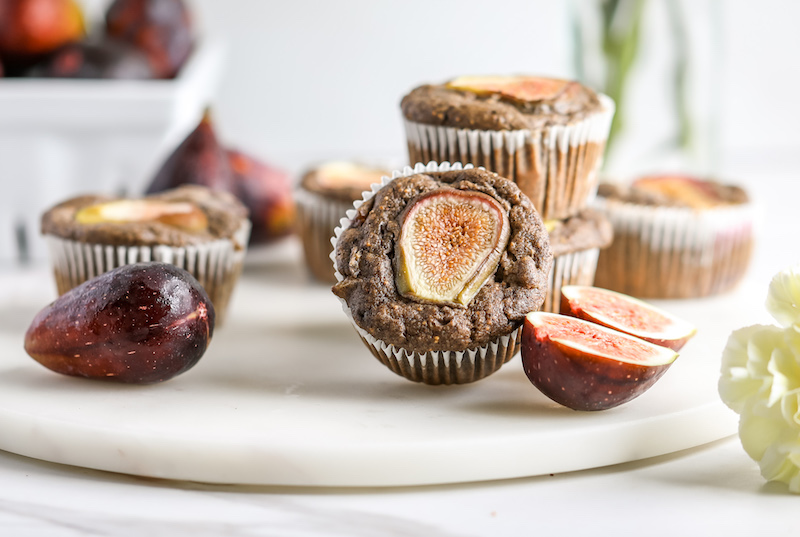 Buckwheat Fig Muffins
This baked good uses the bounty of figs that can be found in late summer. Hearty and naturally sweetened with fresh figs and honey, these muffins are grounding and nourishing. Gluten-free and dairy-free.
Ingredients
¼

cup

dairy-free milk of choice

½

teaspoon

apple cider vinegar

1

cup

buckwheat flour

¾

cup

oat flour

1

teaspoon

cinnamon

1

teaspoon

baking powder

½

teaspoon

baking soda

¼

teaspoon

sea salt

1

large egg

beaten

1

cup

plain full-fat greek or coconut yogurt

¼

cup

honey

1

teaspoon

vanilla extract

13 – 14

fresh figs, 10 finely chopped and 3 to 4 thinly sliced

depending on size; see note
Instructions
Preheat the oven to 350 degrees F. Line a muffin tin with muffin liners or coat with cooking spray.

In a medium bowl, whisk together the dairy-free milk and apple cider vinegar. Set aside.

In a separate large bowl, combine the buckwheat flour, oat flour, cinnamon, baking powder, baking soda, and sea salt. Stir to combine.

To the bowl with the milk and vinegar mixture, add the beaten egg, yogurt, honey and vanilla extract. Whisk until creamy.

Pour the wet ingredients into the bowl with the flour mixture. Fold in the chopped figs.

Evenly distribute the batter to each cup of the muffin tin, filling each one about ⅔ to ¾ of the way to the top (about a heaping 1/4 cup). Top each with 1 to 3 of the thin fig slices (depending on size). Bake 18 to 22 minutes or until a toothpick inserted comes out clean. Allow the muffins to cool in the muffin tin, about 10 minutes, before transferring to a wire rack to cool completely.
Notes
My figs were relatively large. I chopped 10 for the muffin batter, and thinly sliced three for the topping.