Ever since officially going gluten-free years ago, I have tried to think of creative ways to eat some of my traditionally bread-based favorite foods while sticking to my dietary needs. While making waffles one Sunday morning, it hit me! One waffle makes the perfect toast-like substitute for toppings of choice! Better yet, you can choose which flours you use and whether you want sweet or savory. Go for completely plant-based by using ground flax; or perhaps you punch up the protein with eggs and almond flour in the mix for a paleo variation! I've been loving both buckwheat and quinoa flours recently, so that is what the below recipe reflects, but usually any pancake recipe you find on the interwebs can be made into waffles as well!
Don't have a waffle iron but wanting to try? This is the one we recommend!
Gluten-Free Waffle Recipe
Instructions
Preheat your waffle iron to a medium setting. Spray with nonstick spray.

In a small bowl, combine the dairy-free milk and apple cider vinegar.

In a separate medium bowl, blend the buckwheat flour, quinoa flour, ground flaxseed, lucuma powder or sweetener if using, baking powder, and sea salt. Stir to combine.

Add the milk and vinegar mixture to the flour mixture and pour in the melted coconut oil. Whisk until a thick batter is formed (if batter is too thick, add another tablespoon of milk until desired consistency is reached).

Pour batter into waffle iron and cook according to your iron's settings. Allow the cooked waffle to cool, about 5 minutes, before making into '"toast."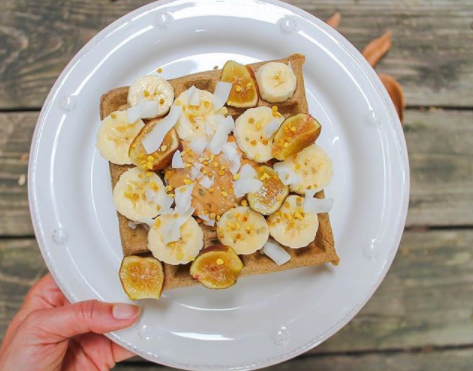 Make sweet by topping with nut butter and banana or other fruit of choice!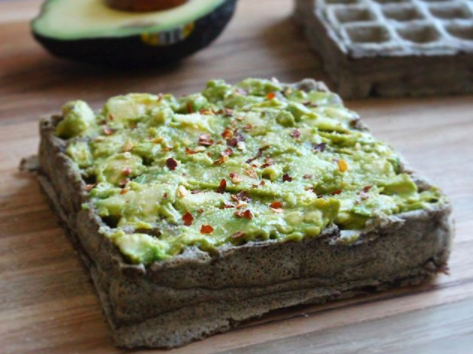 Make savory with smashed avocado, red pepper flakes, and sea salt!