I have heard of so many people working on their gardens while in quarantine, and in the peak of summer, herbs are especially abundant. Basil is one of my favorites to both grow and eat, and while I believe it is delicious enough to toss alongside other leafy greens in a salad, or sprinkle atop homemade pizza or pasta, there are a lot of ways to enjoy it!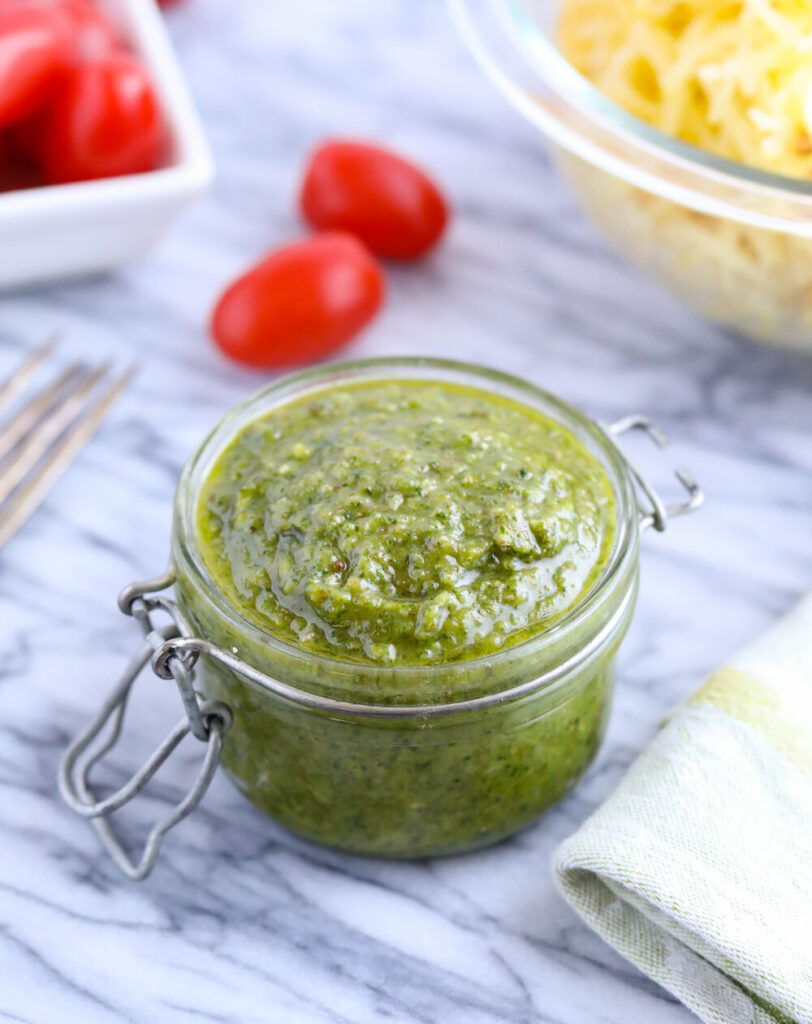 Pesto is not only easy to make, basil lends its flavor so no cheese is necessary. Yet if you want the addition of umami, use nutritional yeast.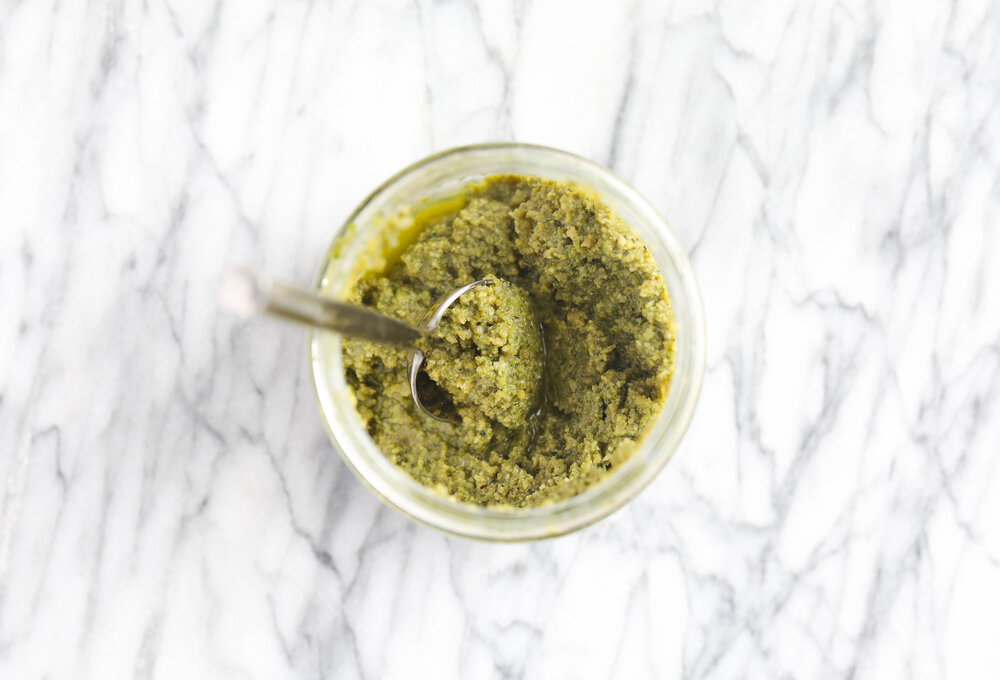 This aromatic herb also comes with a long list of nutritional benefits. The plant is a good source of vitamin A, vitamin K , vitamin C and manganese. Additionally, basil is anti-inflammatory, anti-bacterial, anti-microbial. (i.e. kills viruses!). It has also been known to aid digestion, acts as a cancer fighter, and may help protect against diabetes.
I highly suggest making your own pesto to have on hand for dipping or dressing! Walnuts, pumpkin seeds, and pine nuts all make for a delicious base. Or try one of the recipes below to incorporate it in other ways!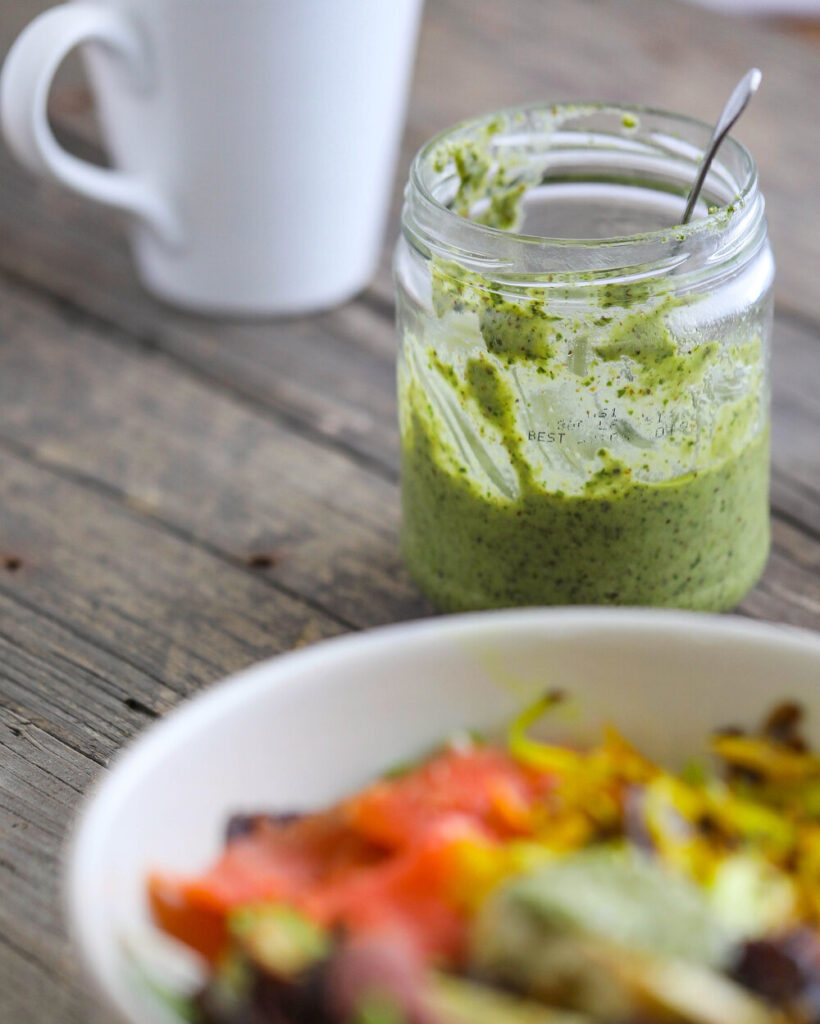 Dairy-Free Walnut Pesto
Ingredients
1

cup

walnuts

(raw or roasted)

¾

cup

loosely packed basil

½

cup

olive oil

3

garlic cloves

juice from ½ a lemon

(add more as desired)

1

teaspoon

sea salt

(add more to taste)

1-2

teaspoons

nutritional yeast

(optional: for that "cheesy umami)
Instructions
Place everything in a food processor and blend until smooth. Scrape down the sides as you need and blend again until desired consistency is reached. Enjoy!
Want some more ways to use this amazing herb?
Try These Recipes!